'Tiger King' Season 2 Is Another Wild Ride — Is Carole Baskin Part of It?
Carole Baskin was in the first season of 'Tiger King,' but is she also in Season 2? She rose to unexpected fame with Season 1 of the docuseries.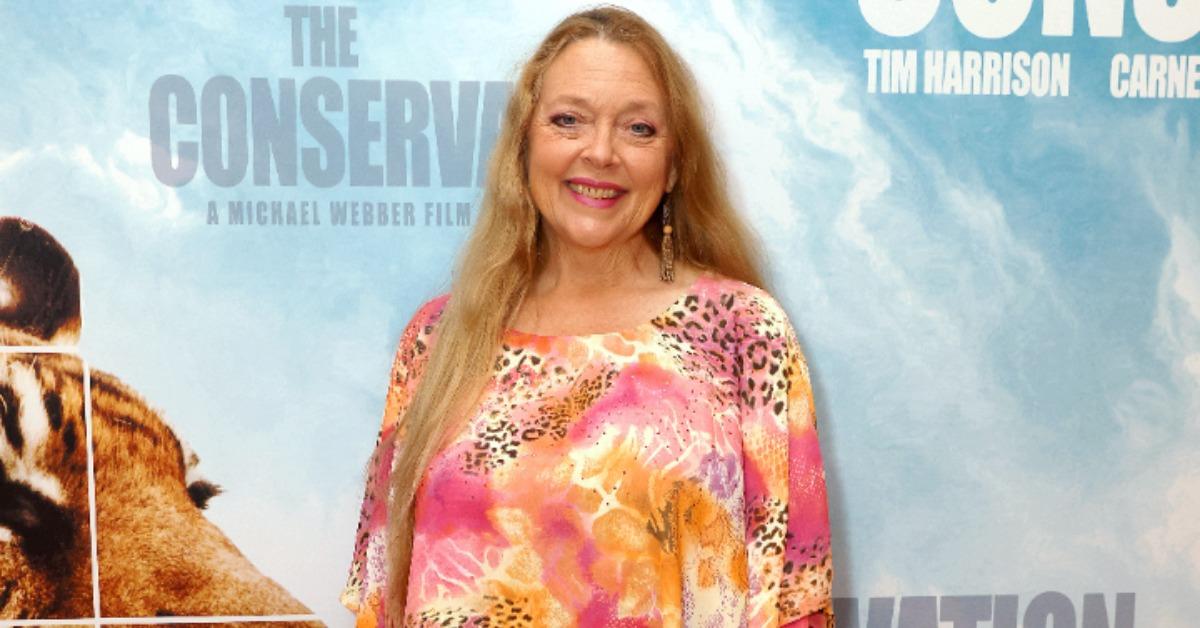 March 2020 was a wild time in all of our lives. It was the start of the COVID-19 pandemic, when many learned how to make the most of staying home, and it was also the month Tiger King: Murder, Mayhem and Madness was born. Now, we're getting Tiger King Season 2 and what many people want to know is whether or not Carole Baskin herself is in the next chapter of the saga.
Article continues below advertisement
She was a big part of Season 1. Joseph Maldonado-Passage, known by the world now as Joe Exotic, was convicted in a murder-for-hire plot against the big-cat activist. Her opposing views to Joe's treatment of animals in his zoo, paired with Joe's own opinions of Carole, and what happened around the mysterious disappearance of Carole's first husband, led to their feud.
It's hard to imagine another season of the docuseries without Carole Baskin, to be honest.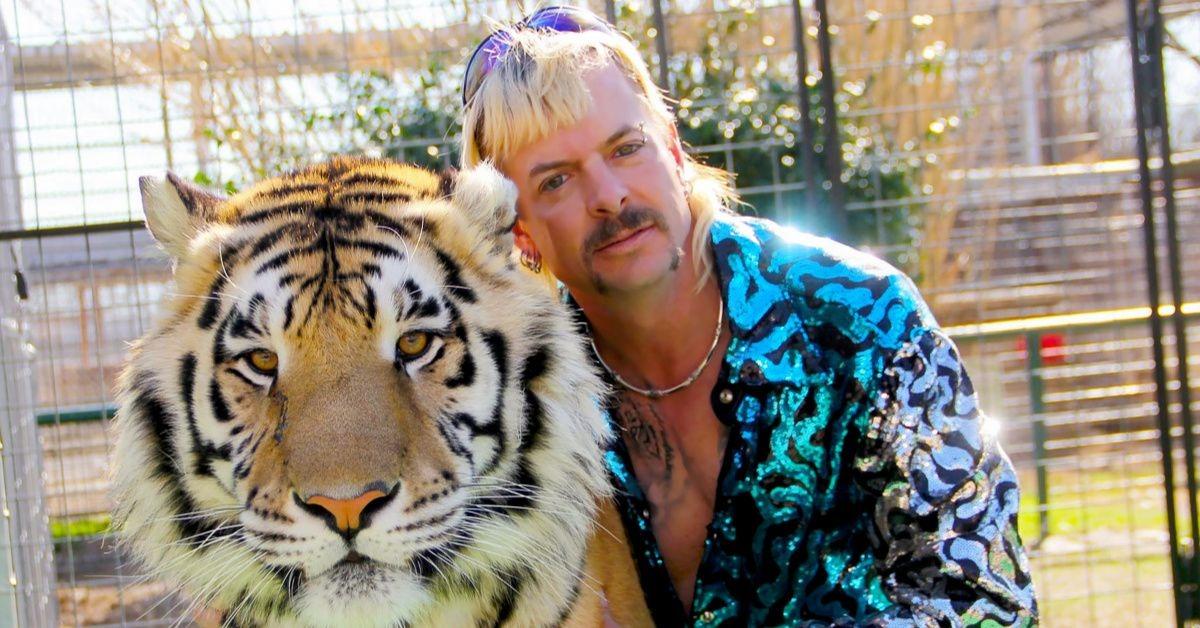 Article continues below advertisement
Is Carole Baskin in 'Tiger King' Season 2?
The trailer for Tiger King Season 2 shows Carole, Joe, and many other people associated with Joe's now infamous tiger and exotic animal kingdom. But Carole isn't a willing participant of Season 2, which should probably go without saying. She's in the first season to speak on behalf of her cause and to shed light on Joe's mistreatment of animals.
The footage of Carole in Season 2 of Tiger King may be new to viewers, but it wasn't filmed too recently. So yes, Carole is in Season 2. But she didn't agree to film new scenes or interviews for the sake of another installment of Joe Exotic's story. In fact, she is fully against Season 2 of Tiger King to the point where she has taken legal action against Netflix.
Article continues below advertisement
Carole Baskin is suing Netflix.
According to Variety, Carole filed an official complaint against Netflix and Royal Goode Productions. The Season 2 trailer for Tiger King shows scenes with Carole in them, which might tell fans that she's as big a part of the second installment of the docuseries as she was the first. But, according to the complaint, that's not the case at all.
Article continues below advertisement
Per the complaint Carole filed with her husband, Howard Baskin, the trailer "prominently depicts the Baskins as a central element of the sequel through the use of the film footage acquired by Royal Goode Productions."
According to the lawsuit Carole filed, she did not agree to participate in a sequel of any kind and had only signed the rights to use footage of herself in one documentary.
Which, in this case, is Season 1 of Tiger King.
Guess we won't be getting any behind-the-scenes look at Carole on the set of Dancing With the Stars.
Article continues below advertisement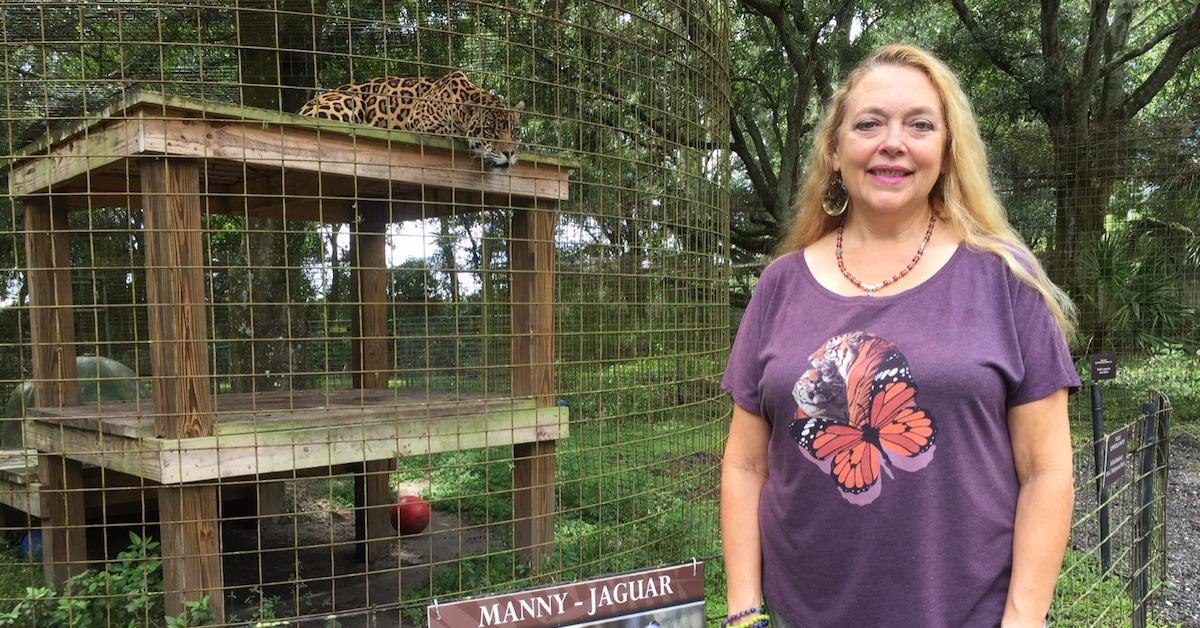 How many episodes is Season 2 of 'Tiger King'?
The first season of Tiger King, which took the world by storm, was eight episodes, including an after-show hosted by Joel McHale. And after the final credits rolled on Episode 8, we were all clamoring for more footage of Exotic Joe and his merry band of misfits.
Season 2 of Tiger King is five-episodes long. It might not be the amount most fans want, but it's better than nothing.
Tiger King is now streaming on Netflix.