Season 2 of 'Tiger King' Gets an Official Release Date
The first season of 'Tiger King' captivated millions of viewers worldwide, and Netflix is bringing it back for a second season. What's the release date?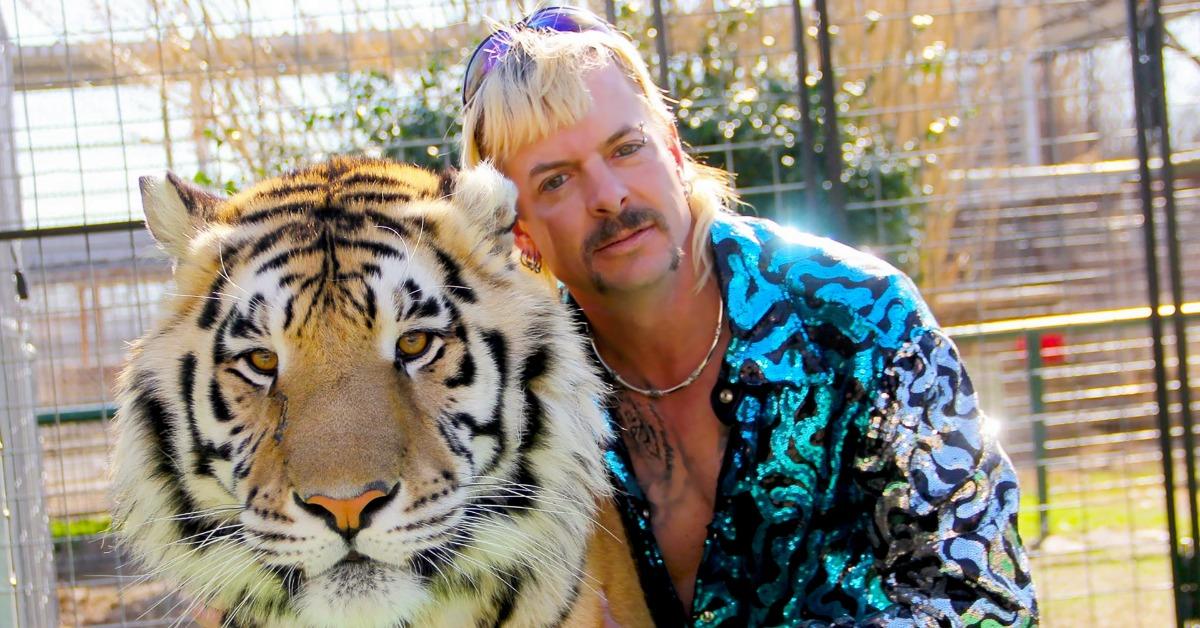 Ever since it first aired on Netflix on March 20, 2020, Tiger King: Murder, Mayhem, and Madness has become an absolute hit. Season 1 of the series ended with a lot of loose ends. And after Tiger King's main star, Joe Exotic, was incarcerated, the future of the series was unknown for some time.
Article continues below advertisement
However, a new trailer from the streaming giant has finally confirmed what so many viewers were waiting to hear: Tiger King is coming back for a second season! So, what is Tiger King Season 2's release date, and what do we know about the next batch of episodes? Keep reading to find out!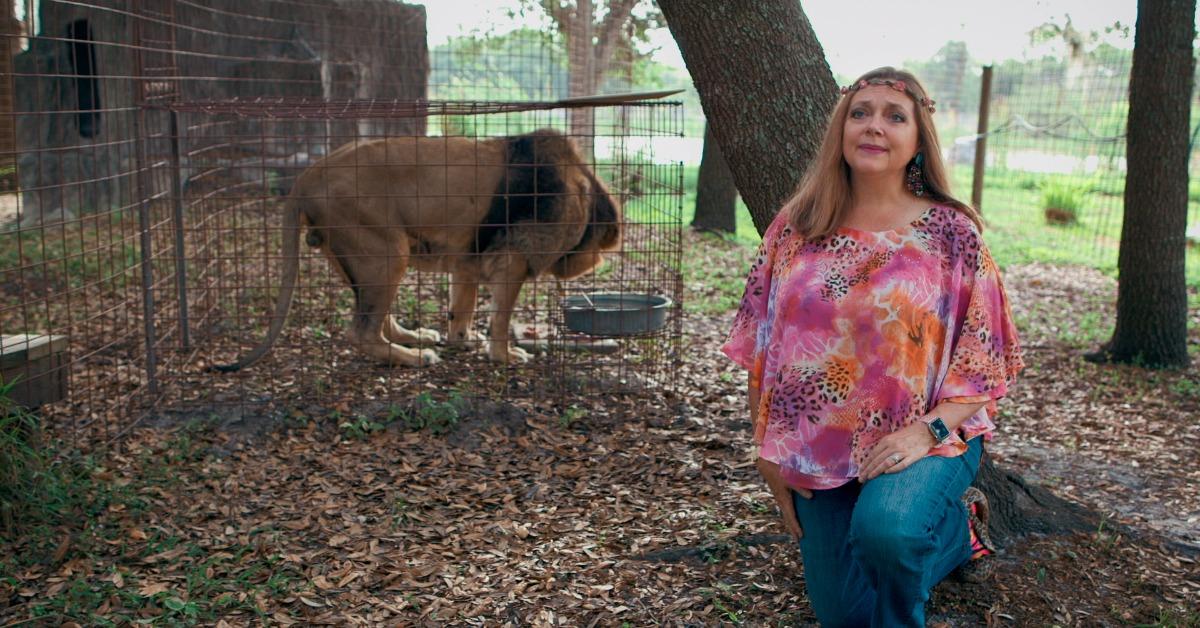 Article continues below advertisement
What is 'Tiger King' Season 2's release date? Netflix confirmed the second season will launch in 2021.
In a video posted to their official YouTube channel on Sept. 23, 2021, Netflix revealed that Tiger King would indeed be brought back for a second season. Many hoped to see it by the end of the year, and the streaming company later confirmed that the second season will be released on Nov. 17.
Directors Eric Goode and Rebecca Chaiklin were tapped to helm the second season of the hit show, which is executive produced by Chris Smith, Fisher Stevens, Eric Goode, and Rebecca Chaiklin.
Article continues below advertisement
What will Season 2 of 'Tiger King' focus on?
"When you thought you've seen it all, you haven't quite seen it all," begins the voiceover for the official trailer of the new season.
While Season 1 focused largely on the ongoing feud between Joe Exotic and Carole Baskin, Season 2 will give more screen time to many of the original side characters, if the trailer is any indication.
Article continues below advertisement
Figures like Tim Stark, Jeff Lowe, Allen Glover, and James Garretson all feature prominently in the new trailer, suggesting we'll see more of them (and many potentially illegal activities) in this new set of episodes.
The trailer also features a very brief glimpse of Joe, though likely from his prison cell, as he's currently incarcerated and not available for filming outside of his sentencing. While we're sure he'll make an appearance, he probably won't be the season's centerpiece.
Another character we don't expect to see much of in the new season is Carole Baskin, who has been open about her displeasure with how the first season portrayed her.
In another Season 2 teaser, we see a scene of her walking down what appears to be the hallway of a government building, wearing her signature tiger print clothing. That scene cuts immediately to a billboard of her late husband, Don Lewis, which reads, "Who murdered Don Lewis? Founder of Big Cat Rescue (formerly Wildlife on Easy Street)."
Article continues below advertisement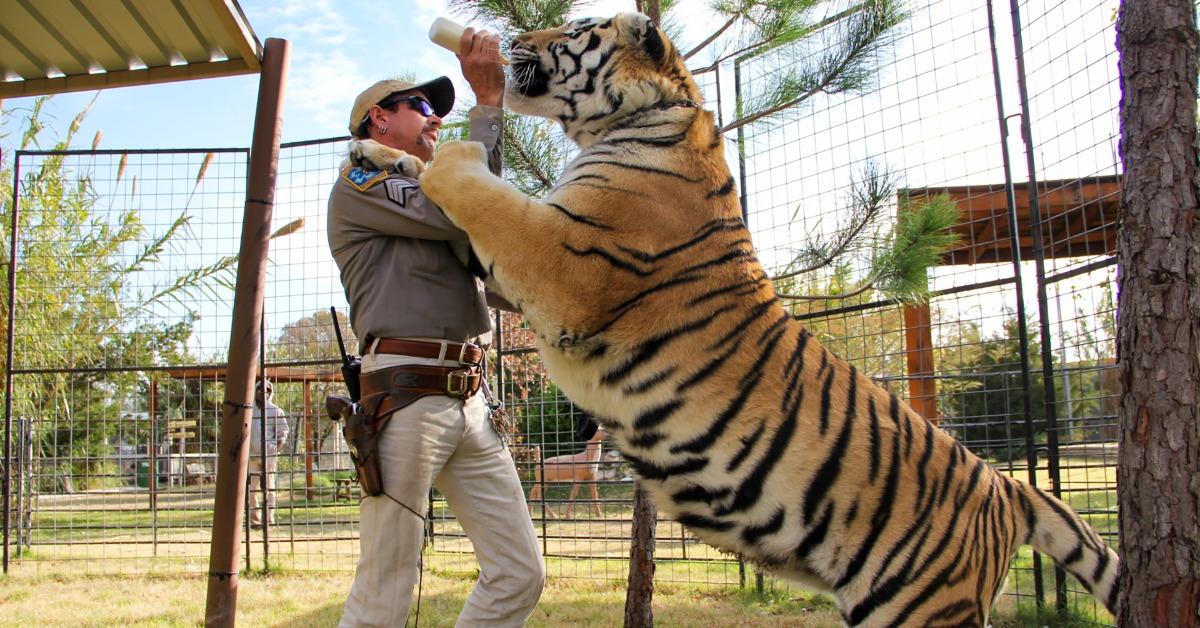 The billboard offers a reward of $100,000 for information leading to an arrest and links to a YouTube channel called RipperJack Media. It's clear the new season will talk about the controversy surrounding her late husband's disappearance, though she may not be present in the series to comment on it.
Other important snippets include a parade of heavily armed police officers who appear to be marching into one of the animal sanctuaries featured in the show's first season, We also hear Joe phoning in from prison, and see an ominous statement reading, "The truth is unbelievable."
The five episodes of Season 2 premiere on Nov. 17, exclusively on Netflix.