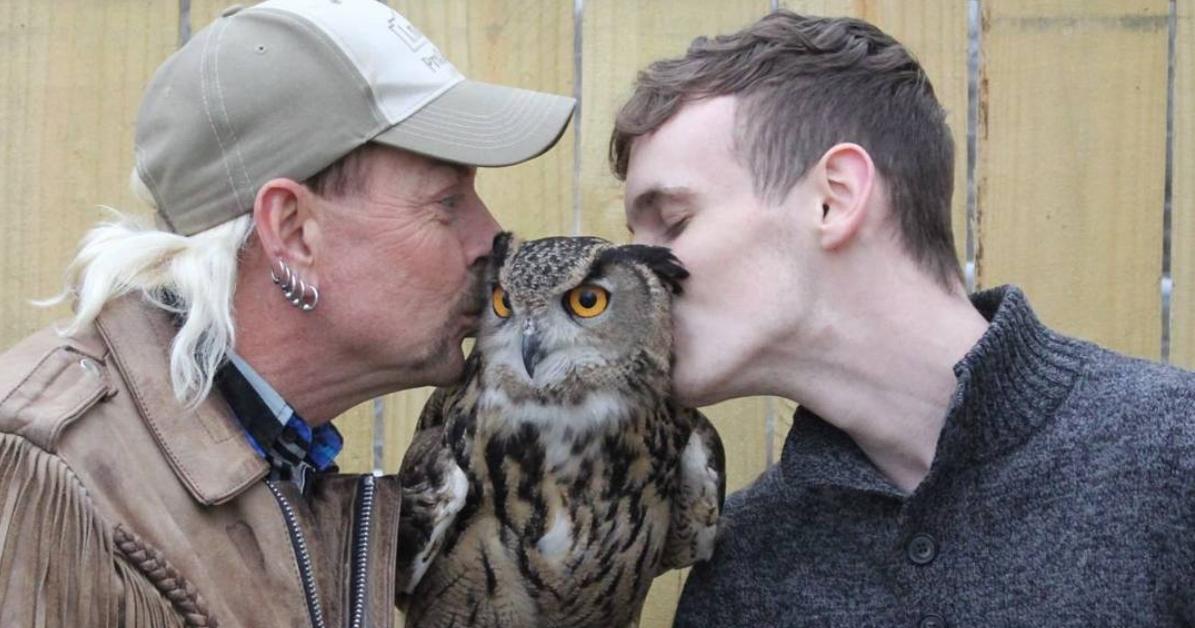 Joe Exotic and Dillon Passage Are Divorcing — Learn More About His Ex-Husbands
Joe Exotic was sentenced to 22 years in prison for a murder for hire plot.
The Netflix documentary titled Tiger King: Madness, Murder, Mayhem chronicles the strange journey that led the zookeeper to commission one of his employees to shoot an animal rights activist, Carole Baskin.
Additionally, the movie offers insight into Joe's personal life, revealing new details about his relationship with husbands John Finlay, Travis Maldonado, and Dillon Passage.
Article continues below advertisement
Joe Exotic's ex-husbands include Brian Rhyne and Travis Maldonado.
Joe Exotic — born Joe Schreibvogel — got married at least three times, depending on which ceremonies you count as legal.
After coming out as gay to his dad at the age of 18 — a traumatic experience that left a lasting impact on his general approach toward life, notes the Texas Monthly — Joe plunged himself into intense and unconventional relationships with people from all walks of life.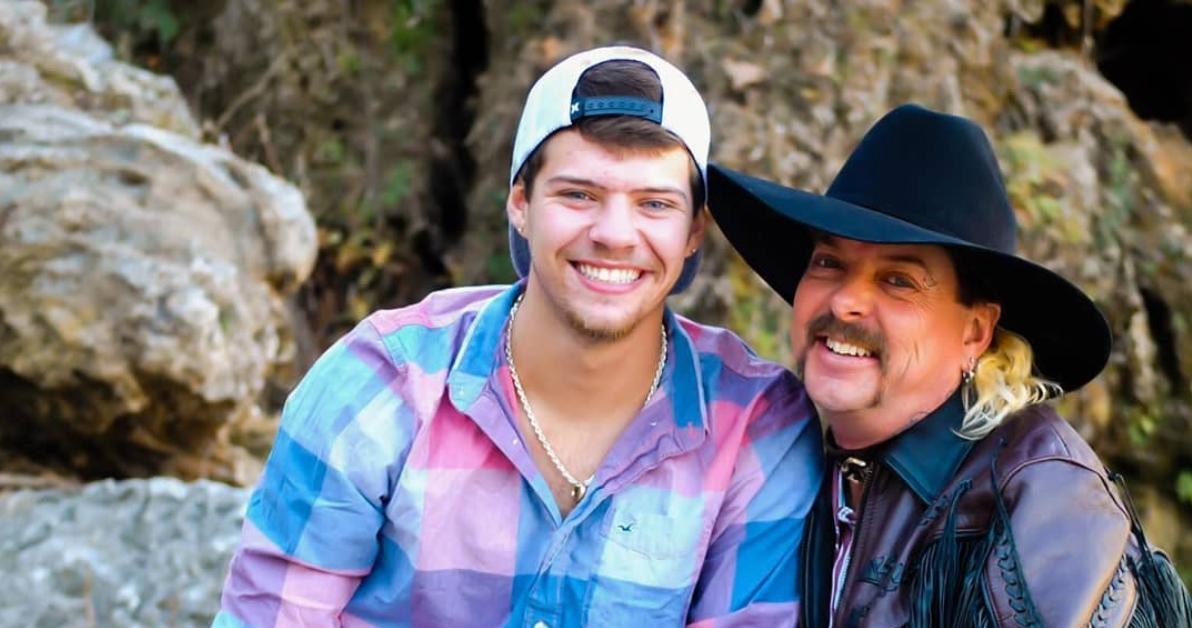 Article continues below advertisement
Joe met his first husband, Brian Rhyne, in 1986, at a Dallas venue. They got married in the same year, and they opened a pet store with Joe's brother, Garold, around the same time. According to Texas Monthly, Joe shut down the shop after Garold's death in 1987.
Next up, Joe opened an animal sanctuary. The project was nowhere near as successful as the pet store. His failure to guarantee the safety of the wild animals received a great deal of criticism, as animal rights activists started to petition for the closure of the zoo.
"I have all these animals on display, suffering, so I can suck donations out of people," he admitted during a court trial, notes Texas Monthly.
Article continues below advertisement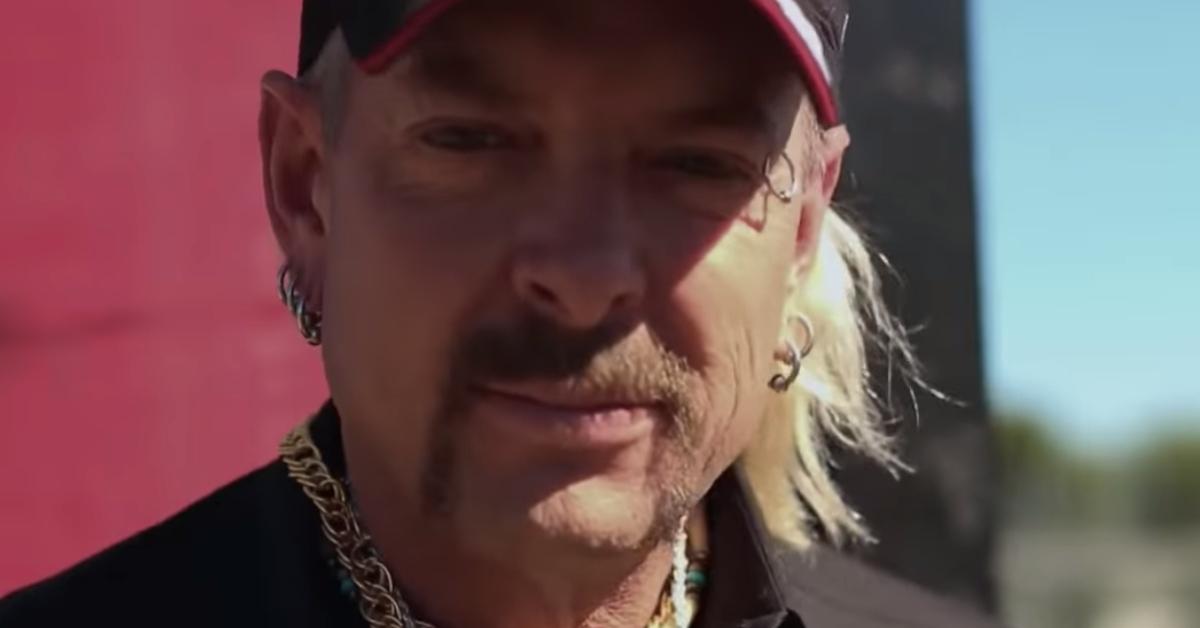 Joe Exotic struggled to cope with Travis Maldonado's death.
Soon after Brian's passing, Joe met events producer J. C. Hartpence. Their turbulent relationship came to an end just a few months later, when J.C. attempted to shoot Joe dead in a fit of jealousy.
By that point, Joe was also pursuing a casual affair with John Finlay, a 19-year-old from Fort Worth, Tex., who came to work at the zoo. According to The Cinemaholic, Joe appointed John as the president of the zoo, a position he retained up until August 2014.
Article continues below advertisement
Travis Maldonado first stepped foot inside the zoo in 2013. Having spent years battling with methamphetamine addiction, he was hoping to find a new way of life. Instead, he found romantic partners, and he, Joe, and John got married in a three-way ceremony held in January 2014.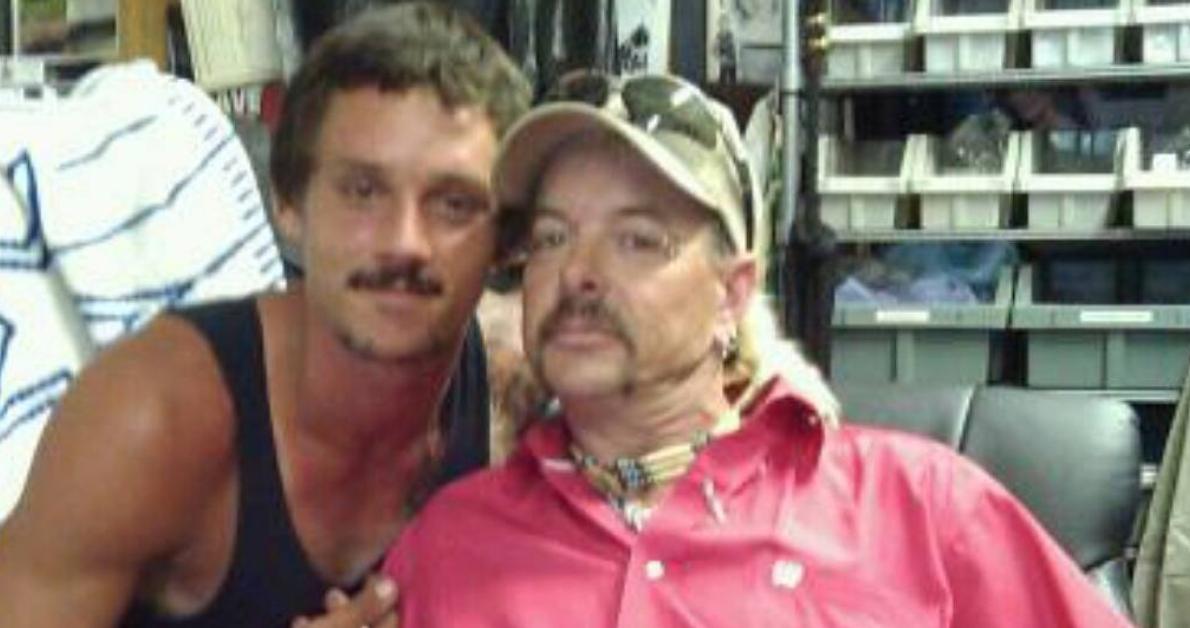 Article continues below advertisement
However, the marriage didn't last long. Travis lost his life in an accident on Oct. 6, 2017, while demonstrating a trick with a loaded gun.
Joe Exotic and his husband Dillon Passage are in the processing of divorcing.
In 2018, Joe fell in love once again. Dillon Passage joined the zoo as an employee as well — but by the time he arrived, the zoo entered a state of unmediated disarray.
Overwhelmed by the constant workplace conflicts, Joe and Dillon fled the animal sanctuary and started a new life in Florida instead. They stayed there for over two years until Joe's first arrest in 2018.
Article continues below advertisement
In late March 2021, Dillon confirmed that he and Joe were in the process of legally parting ways.
"To answer the main question the public wants to know, yes, Joe and I are seeking a divorce," Dillon wrote via Instagram on March 26. "This wasn't an easy decision to make but Joe and I both understand that this situation isn't fair to either of us. It's something that neither of us were expecting but we are going to take it day by day."
He added, "We are on good terms still and I hope it can stay that way. I will continue to have Joe in my life and do my best to support him while he undergoes further legal battles to better his situation."
Tiger King: Madness, Murder, Mayhem is available to stream on Netflix.