Where Is 'Tiger King's Carole Baskin After Her Attempted Murder?
Where is Carole Baskin, wildlife preservationist, now after Joe Exotic tried to have her murdered? Details on her life following the violent incident.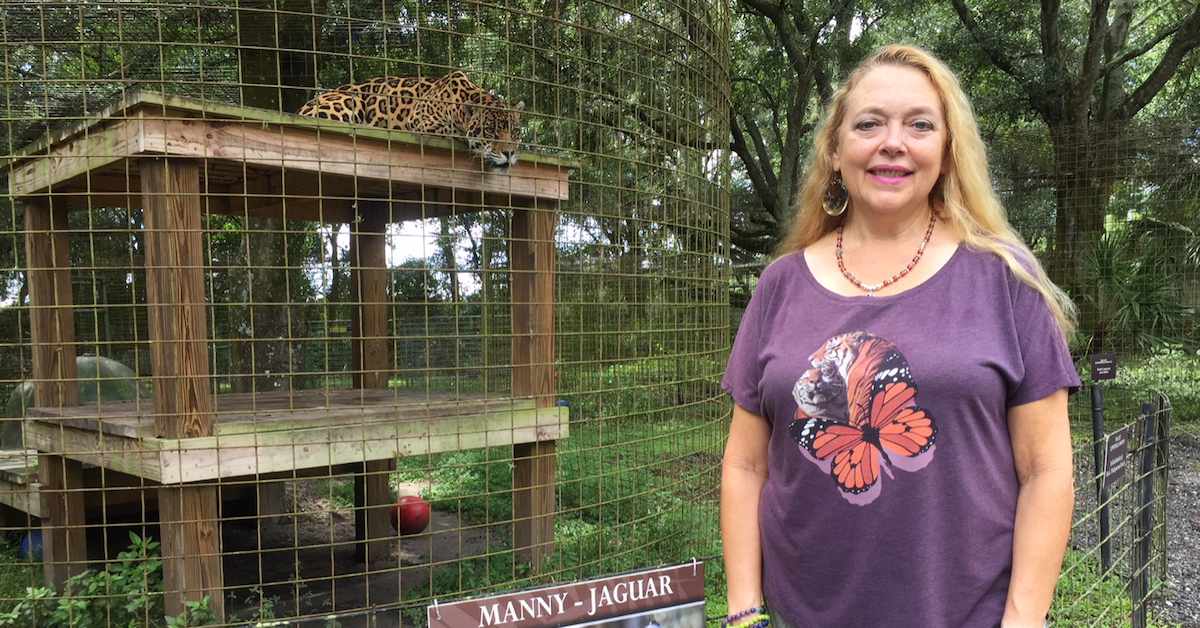 Wow. Netflix's seven-part series, Tiger King: Murder, Mayhem and Madness, is possibly the strangest yet most enthralling series we've ever come across. The documentary chronicles the rise and fall of large-cat owner, Joe Exotic, and among other things, his relationship with Carole Baskin, who he attempted to murder.
Article continues below advertisement
Once called the "Mother Teresa of Cats," Carole's mission has long been to put an end to the breeding and selling of big cats, as well as to lead activism against zoo-like animal institutions.
After becoming aware of Joe Exotic, an unregulated gun-toting cat breeder with a penchant for magic, the wildlife conservationist made it her mission to expose him online.
Joe Exotic then made it his multi-year mission to find Carole Baskin and have her murdered. Now, Joe Exotic's criminal plot has earned him 22 years behind bars. But where is Carole Baskin now in 2020, two years after Joe's failed murder-for-hire plot? Keep reading!
Article continues below advertisement
Who is Carole Baskin?
Carole Baskin has been an animal activist for almost as long as she can remember. Episode 3 of Tiger King zeroes in on her life and past, detailing how the Big Cat Rescue owner had been rescuing strays since childhood and had dreams of becoming a veterinarian.
Article continues below advertisement
Carole married at the age of 17, but three years later left that abusive household and fell in love with Don Lewis, who pulled over to give her a ride after she had escaped her marriage and had run out of the house desperate and barefoot.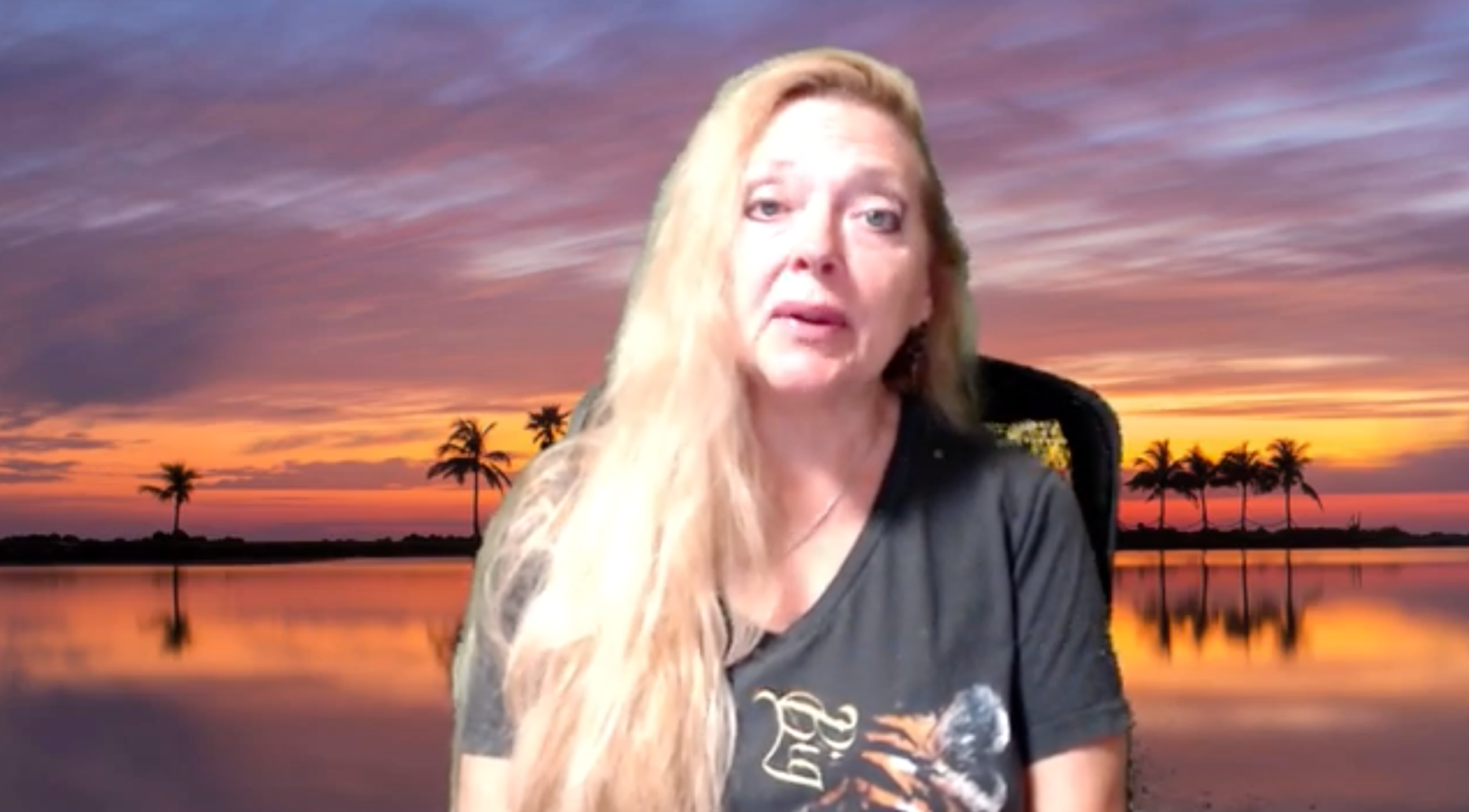 Article continues below advertisement
Don Lewis shared Carole's love of rescuing animals, and after buying their first bobcat together, the two soon rescued over 100 cats in the 40-acre sanctuary they began to call "Wildlife on Easy Street." However, their marriage fell apart when Don and Carole disagreed on how to run the sanctuary: he wanted to breed the cats, Carole was against it.
In the summer of 1997, Don went missing, and the Netflix series suggests that Carole might have had something to do with his disappearance, though "police never found any evidence against her," according to The Cinemaholic. "The case remains unsolved to date."
Article continues below advertisement
Don's disappearance aside, Carole ended up inheriting the couple's sanctuary and made it her mission to end the captivity of big cats in America. "Her goal was to put an end to breeding and selling of these cats by 2025, while also putting an end to zoo-like institutions in the country," the outlet writes.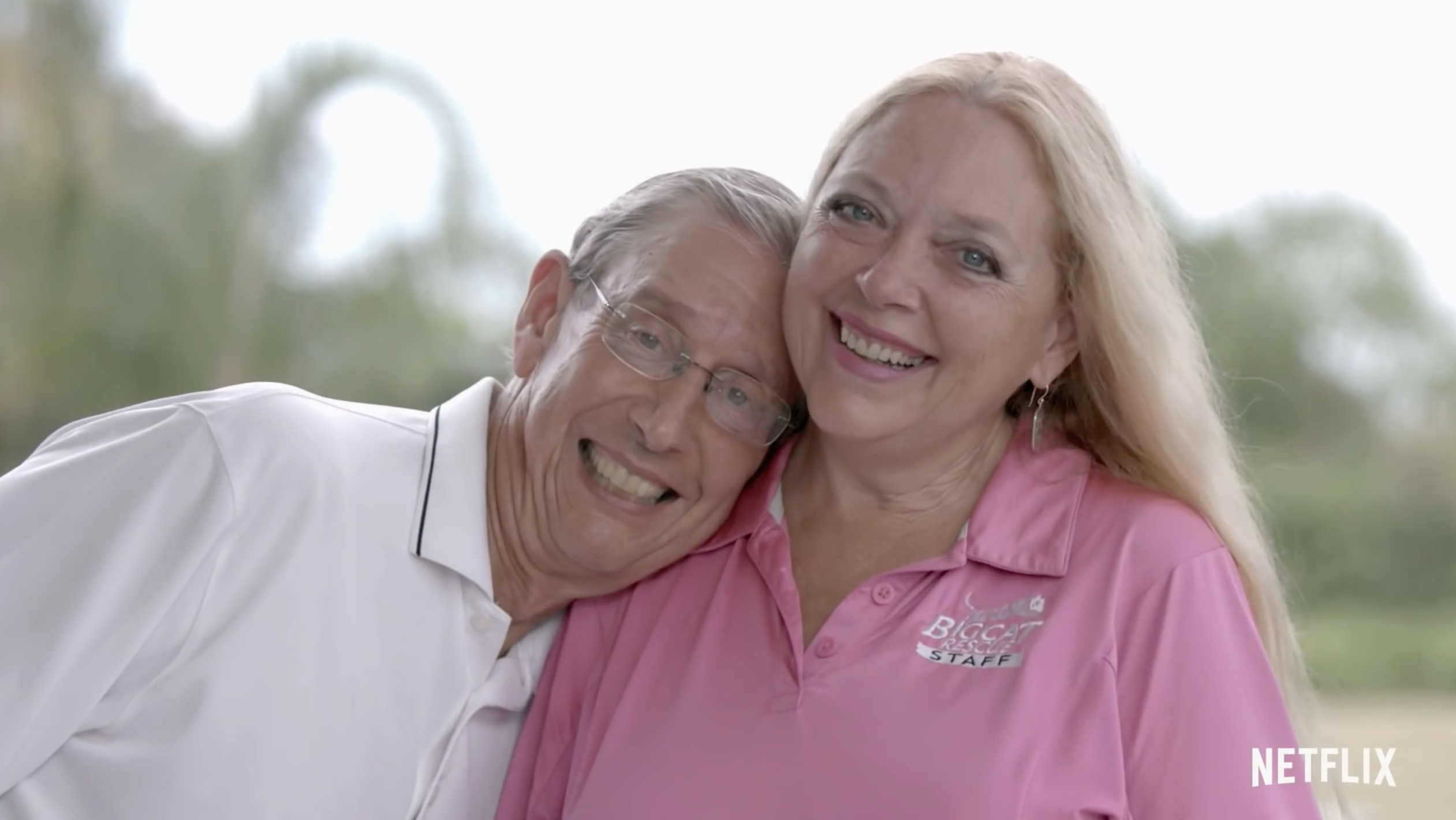 Article continues below advertisement
As a result of her efforts, she met her current husband, Howard Baskin, with whom she runs Big Cat Rescue. The rescue also has a very active online presence, and in calling out cub-petting operations and animal abusers, Carole soon became aware of Joe Exotic.
Joe Exotic attacked Carole Baskin online.
In 2009, Carole first came across Joe Exotic online and got her network of followers to track down and stop him from hosting his performances with animals. In contacting his performance venues and urging her following to do the same, hundreds of places stopped hosting Joe Exotic.
Article continues below advertisement
As a result, Joe attacked Carole online, and on one particularly troubling occasion, shot a blow-up doll that he had named after his nemesis. He eventually tracked down her address and put snakes in her mailbox on her birthday. The last straw hit when Joe rebranded his performance venture by plagiarizing her logo and started touring as Big Cat Rescue Entertainment.
Article continues below advertisement
In 2011, Carole filed a $1 million lawsuit against him for trademark infringement, and won the lawsuit, bankrupting Joe as a consequence. Over the next few years, Joe became so consumed with Carole that he eventually hired someone to murder her in 2018. Thankfully, that did not go as he had planned — and instead landed him in prison on 19 counts, for a 22-year sentence.
Where is Carole Baskin now?
These days, Carole continues her tireless work to end the trade of big cats. She lives in Tampa with her husband Howard, and they continue to care for the cats in Big Cat Rescue. And she wants to make it clear that the Joe Exotic chapter of her life isn't something that defines her.
Article continues below advertisement
"I think for Joe, [the feud] was probably very personal, because people said there wasn't a day in his life that he wasn't ranting and raving, and carrying on and calling out my name," she said in an interview with Vanity Fair. "But for me, he was just one of about a dozen of these bad guys that I was exposing online, talking to reporters about, and saying, 'No, conservation [does not mean] breeding tigers for use as pay-to-play props.'"
She continued, "He wasn't a big part of my life in any way, and to have it be this great story… it's been really frustrating for that to be the perception that he was some huge part of my life."
Stream Tiger King: Murder, Mayhem and Madness on Netflix today.