Aldis Hodge Is Summer TV's Biggest Hunk ⁠— Fake Eye or Not
Aldis Hodge removed a fake eye while acting in 'City on a Hill,' but does he have one in real life? Get the details.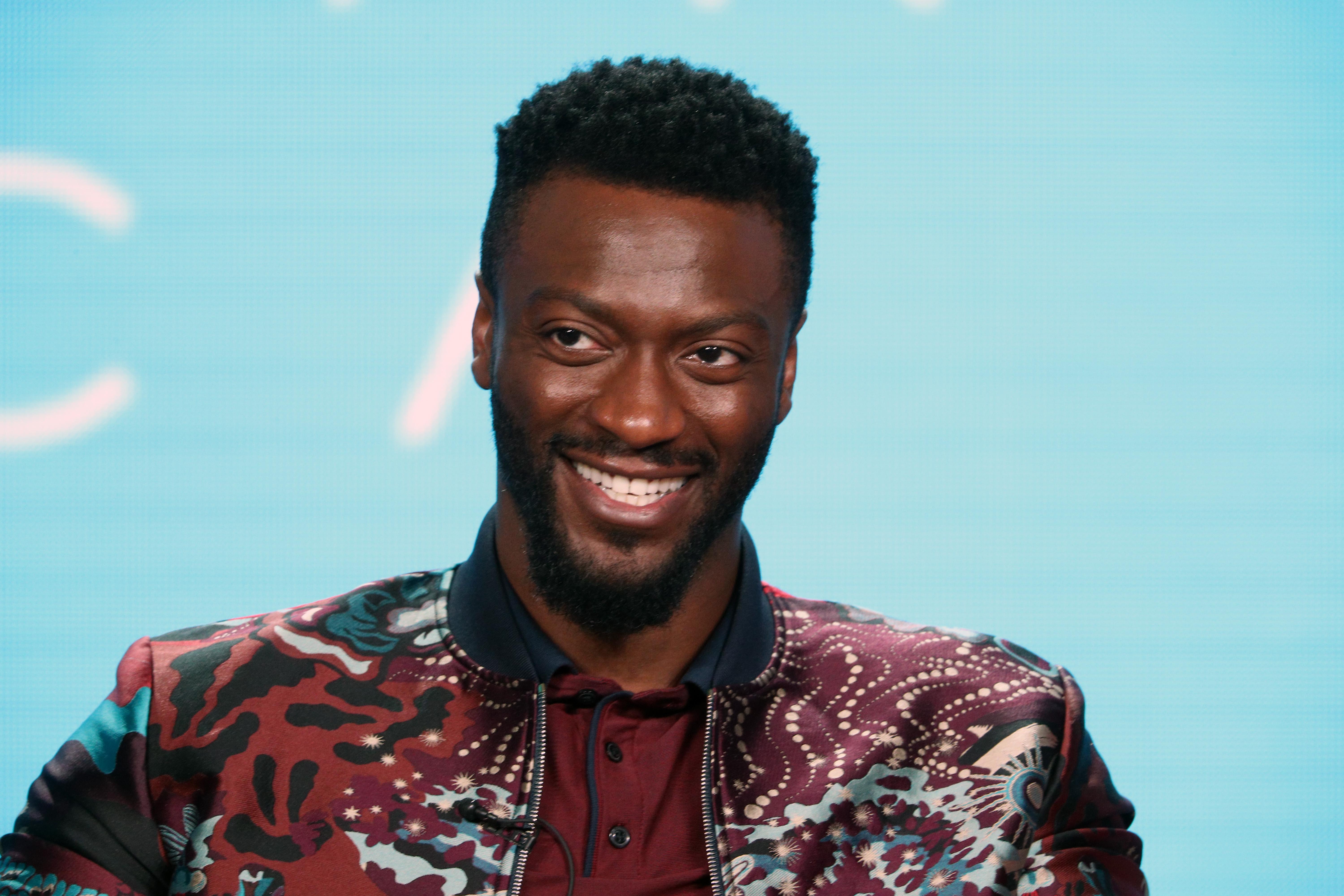 If you're looking to fall in love with a TV character this summer, it's time to tune into Showtime's City on a Hill to watch Aldis Hodge in action. The actor portrays Decourcy Ward on the new hit series, and aside from thinking he's super good-looking, viewers have a slew of burning questions about the handsome hunk.
For starters, after his groundbreaking scene in the series' pilot episode, fans are asking: does Aldis Hodge have a fake eye? Scroll down for all we know about him!
Article continues below advertisement
Does Aldis Hodge have a fake eye?
Aldis Hodge has never publicly spoken about whether or not he has a fake eye in real life, but viewers of Boston-based City on a Hill now know his character has one on the show.
In an intense bar scene with co-star Kevin Bacon (who plays Jackie Rohr), Aldis opens up about a dark part of his childhood to him (not knowing he really shouldn't trust him).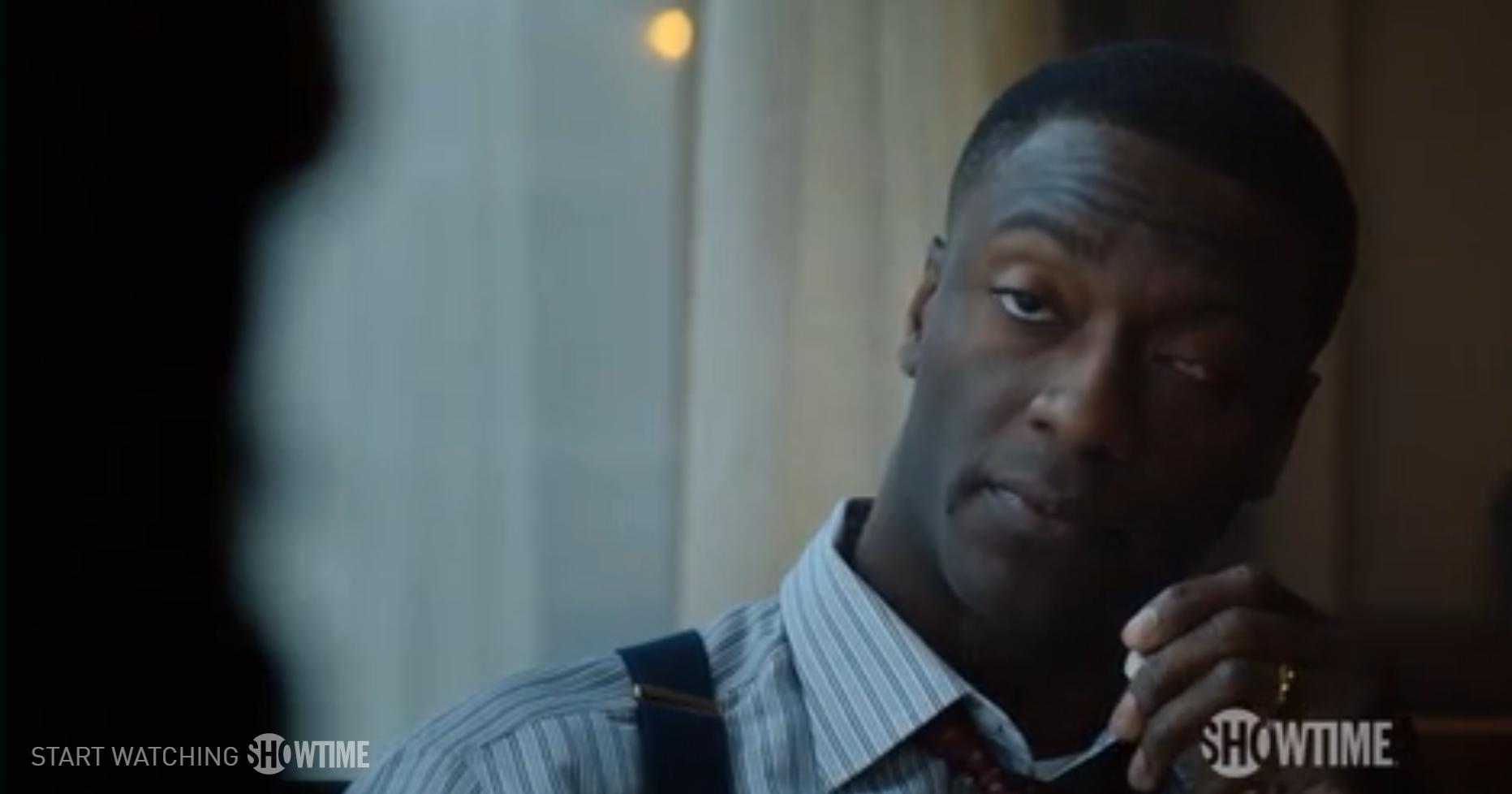 Article continues below advertisement
During the scene, Jackie asks Decourcy — an assistant district attorney from Brooklyn — what changed his mind about wanting to work with him despite getting off on the wrong foot.
Decourcy responds, "You'd said something, reminded me of when I was a kid. My father, he worked for the SCLC. He knew King. He was in Memphis when King was shot. When I was a kid, he'd come home getting his head kicked in by the Bull Connors of the world. And he beat the living sh-t out of us."
He then proceeds to pull out his fake eye and hold it in his hand to show Jackie. "He caught me with a thumb one night. You're right. Only the bad understand," he emotionally confesses. "Irony abounds," Jackie responds.
While Aldis has made it clear that his character, Decourcy, was beaten so hard by his dad that he now walks around with a fake left eye, he's never said whether or not he has a fake eye in real life.
Article continues below advertisement
However, he has spoken out about his childhood, but it seems different to that of Decourcy's. "At nine, I was carefree, but I was also quite shy and I was not confident when it came to communication. I was an introvert. So much of an introvert," Aldis told the Chicago Tribune.
Article continues below advertisement
"So this was something new for me to figure out, because when you're an introvert and you feel like you're being publicly ridiculed on a grand scale (in front of an audience) it can really play up your anxiety. So it was like, either you're going to get up and brush yourself off and keep pushing — or you're not. But there really is no choice. You have to keep going," he added.
Article continues below advertisement
What other shows and movies have Aldis Hodge been in?
Aside from City on a Hill, Aldis was also in Clemency, What Men Want, Brian Banks, TURN: Washington's Spies, Underground, Leverage, Hidden Figures, A Good Day to Die Hard, Die Hard with a Vengeance, American Dreams, Friday Night Lights, and many more.
How old is Aldis Hodge and where is he from?
Aldis was born on Sept. 20, 1986, so that makes him 32 years old. The SAG award winner was born in Onslow County, N.C., but was raised in New York. His father, Aldis Basil Hodge, was originally from Saint Thomas, but served in the U.S. Marine Corps. He has never vocalized about childhood abuse from his real dad like he has in the show.
Article continues below advertisement
Does Aldis Hodge have siblings... and is he single?
Aldis Hodge is the younger brother of Edwin Hodge, who has appeared in Die Hard With a Vengeance (alongside his brother), Big Momma's House, Boston Public, Jack & Bobby, Mental, Cougar Town, The Purge, The Purge: Anarchy, Chicago Fire, Six, Mayans M.C., and more.
Aldis Hodge is not married and does not have any kids. Um, we're available!