These Are the Best Movies to Watch to Get You in the Mood for Summer
Nothing gets you ready for summer like a classic movie that oozes sunny, beachy days or summer camp realness.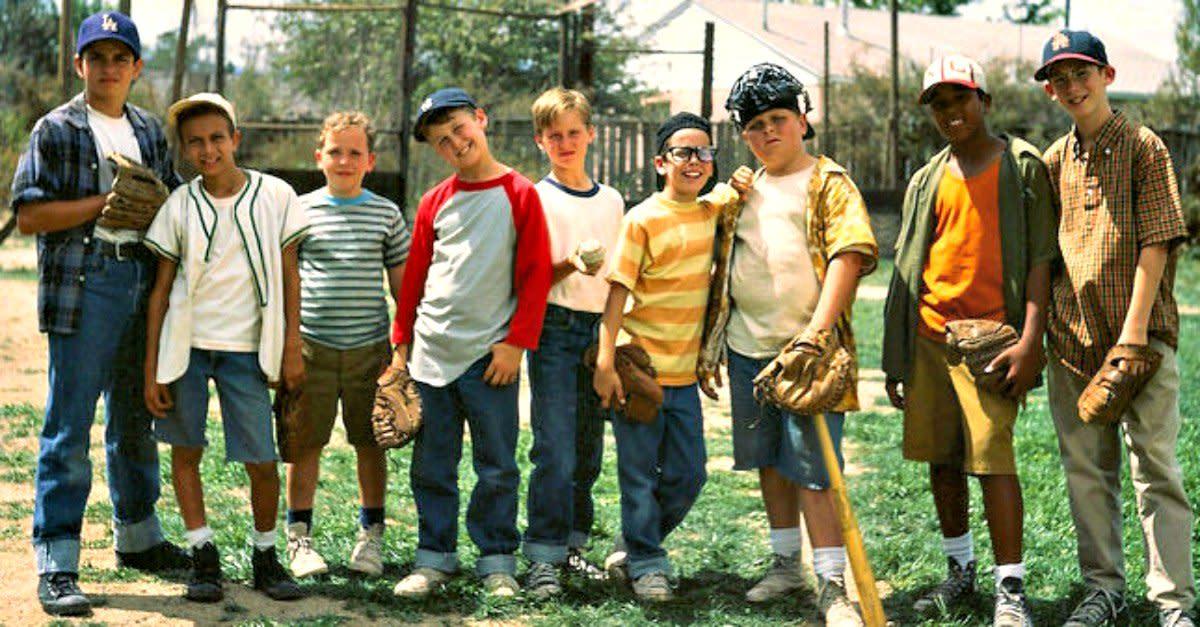 The sun is shining, school's letting out, and there's a distinct smell of sunscreen in the air. That can only mean one thing. Summer is here! But if you're one of those adults who has a dumb job where you don't get summers off, it can be too easy to completely miss that indescribable transition to the magic of summer days.
Luckily, there are a bunch of classic movies that will put you in the mood for the season. These movies are chock-full of sunny days, beach-y vibes, and unforgettable summer camp memories. You'll want to throw on a swimsuit and lay out in the sun, or eat soft-serve on the boardwalk, spread out a picnic blanket, watch some fireworks, and eat hot dogs. These are the movies that make you remember what it's like to be kid in the summer, worry-free, suntanned, and ready for adventure.
Article continues below advertisement
1. 'Wet Hot American Summer' (2001)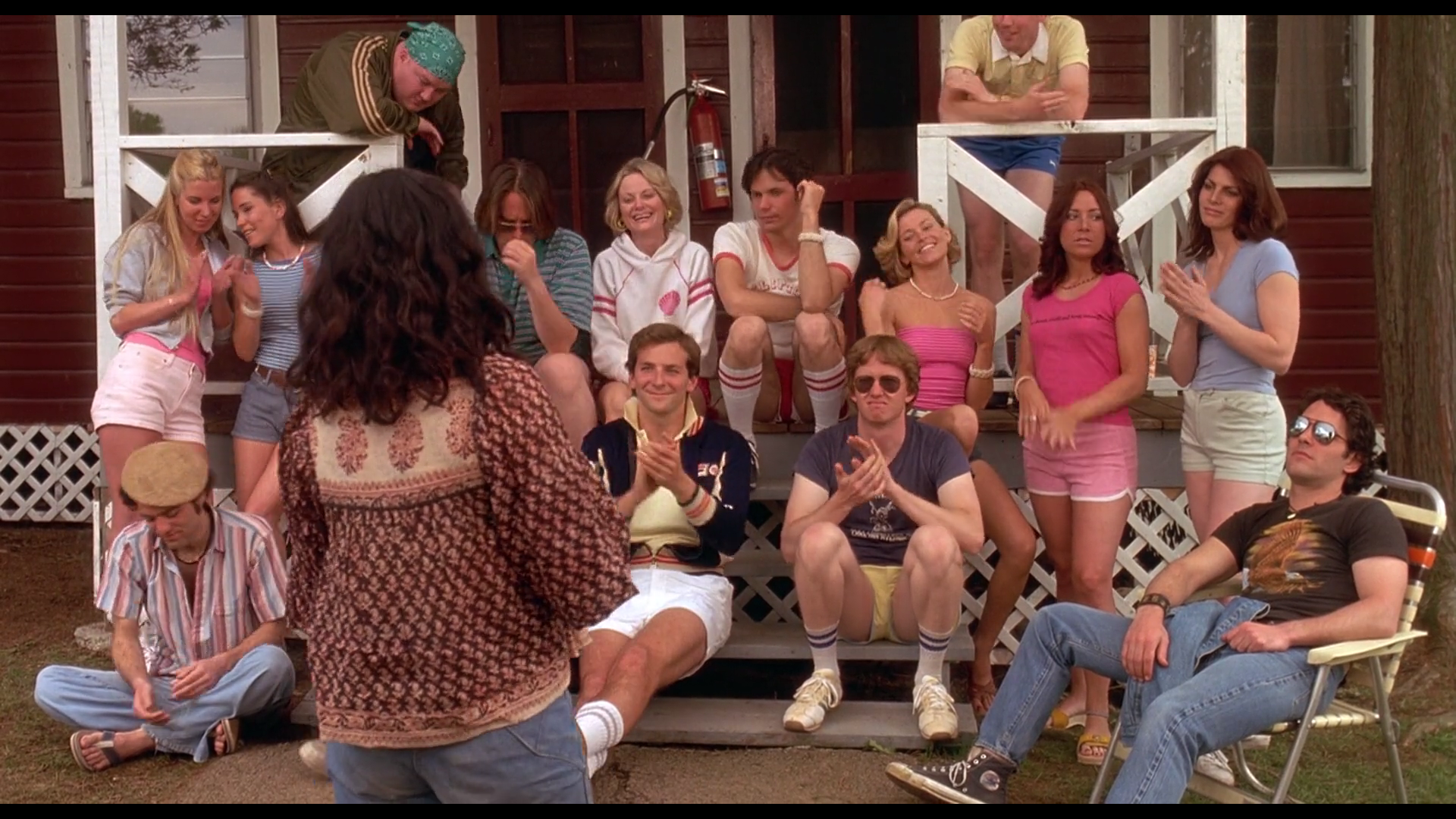 Wet Hot American Summer is the quintessential sleepaway camp movie. It's absurdist and raucous and perfect in every way possible. You don't have to be a camp kid to appreciate the tropes and stereotypes it parodies. Not to mention, the David Wain flick is a notch in the crazy careers of people like Bradley Cooper, Paul Rudd, and Amy Poehler.
2. 'The Sandlot' (1993)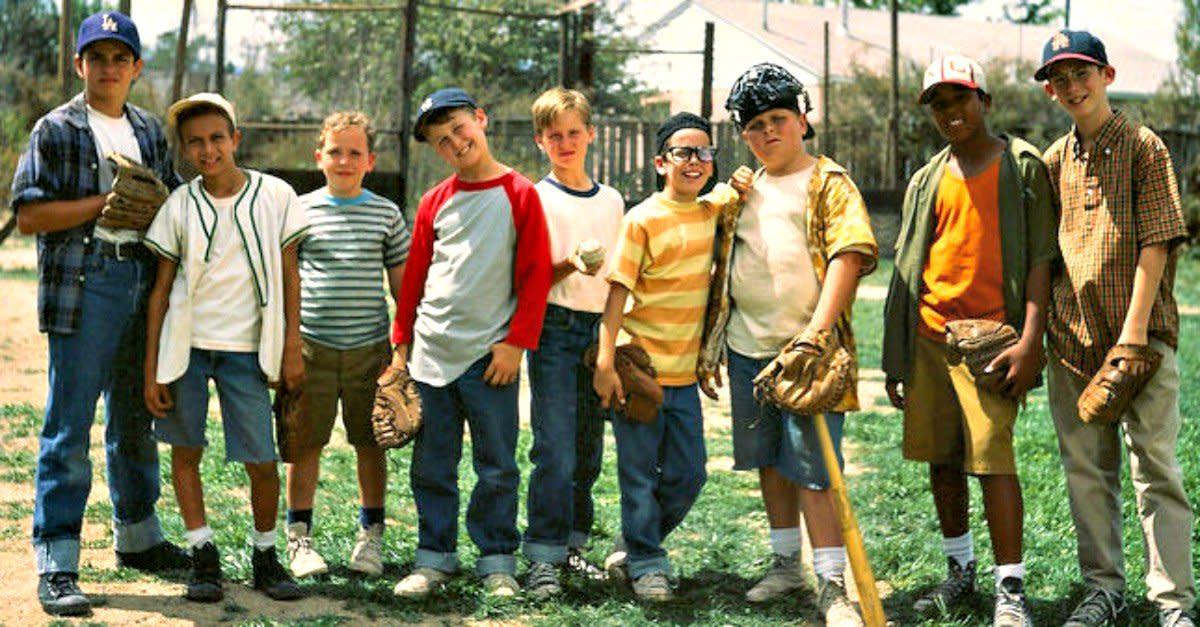 Not only is The Sandlot a defining summer movie, but it also holds top spots on lists of the best sports movies and kids' movies of all time. It has everything! Kids who love baseball, a giant, slobbery dog, a Fourth of July celebration, a sexy pool lifeguard, and Denis Leary as the world's iciest stepdad. The Sandlot is a classic of multiple genres and a must-watch to kick off the summer season.
Article continues below advertisement
3. 'The Parent Trap' (1998)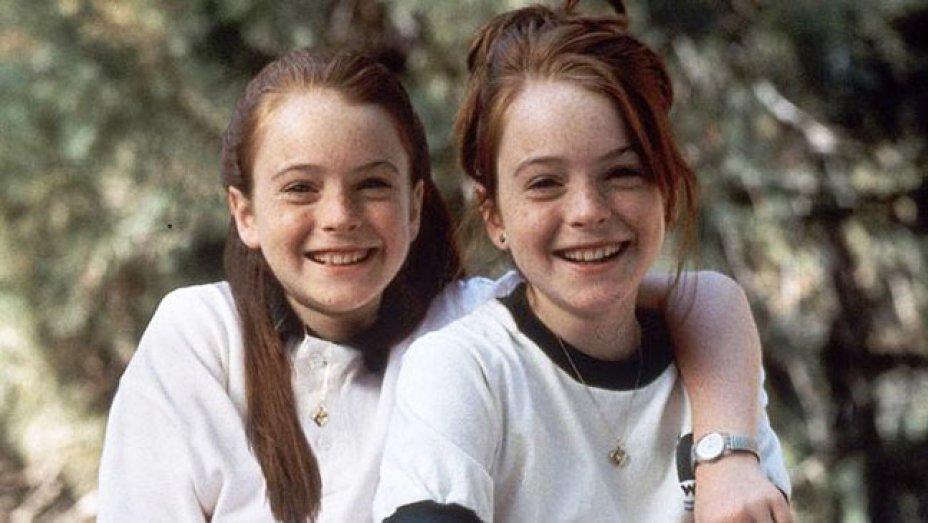 Hallie and Annie meet at summer camp, which makes the Lindsay Lohan Parent Trap a classic summer flick. Between the bunkmate pranks, late-night poker games, skinny dipping in the lake, and rainstorms in the Isolation Cabin, the movie is sure to hit that nostalgia button. But let's not be mistaken. The Parent Trap is a delight to watch at any time of the year. It's a near-perfect movie, and you can quote me on that.
Article continues below advertisement
4. 'Dirty Dancing' (1987)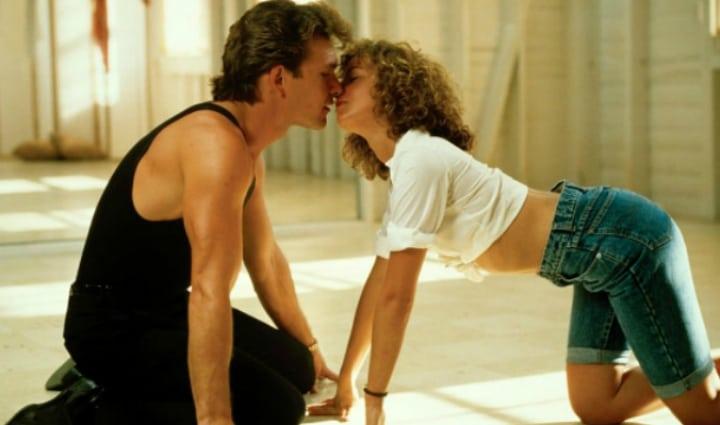 The upstate New York summer resort movie is a genre all its own, and Dirty Dancing is arguably the best of the bunch. It's just like...hot. In all the ways. Patrick Swayze is a dream, as is Jennifer Grey. I saw this movie for the first time at an outdoor screening in a cemetery. And let me just say...I had the time of my life, and I owe it all to Dirty Dancing.
Article continues below advertisement
5. 'Jaws' (1975)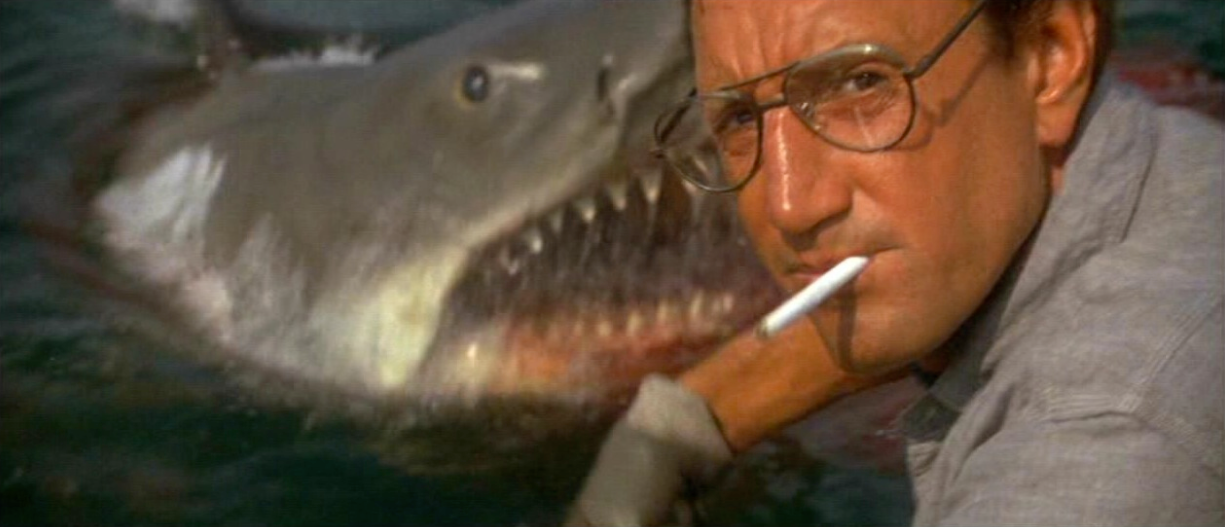 It doesn't get much more classic than Jaws, folks. Despite the movie being about a giant killer shark, it somehow manages to make you excited for all those warm, summer days on the beach. A word to the wise, though; if there's a shark attack, make the mayor close the beaches, and stay out of the water. Then hire Roy Scheider to go after the monster.
Article continues below advertisement
6. 'The Way Way Back' (2013)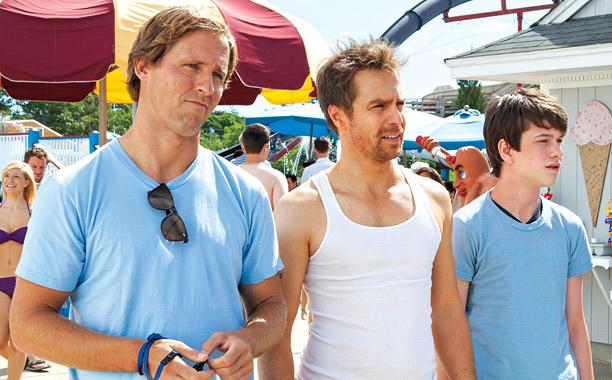 When The Way Way Back came out in 2013, it became an instant classic. The movie follows Duncan, who has to spend an awkward summer at a Cape Cod beach house with his mom and her boyfriend. He finds solace and a job at the local waterpark, where he spends his days with its quirky cast of characters. It's New England summers encapsulated on film.
Article continues below advertisement
7. 'A Goofy Movie' (1995)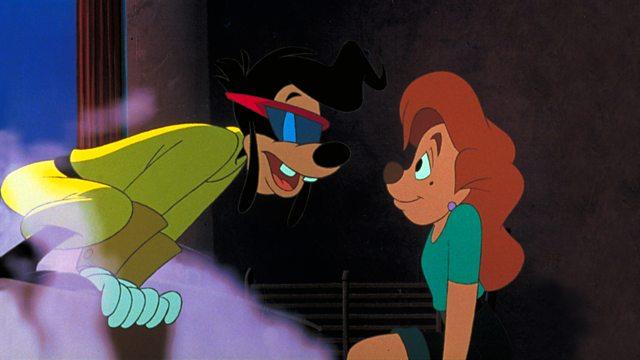 It might be the only animated film on the list, but A Goofy Movie is so much more than a cartoon. It's a father-son movie, a road-trip adventure, and a romantic comedy. Plus, its soundtrack is second-to-none. A criminally under-acknowledged Disney movie, A Goofy Movie deserves a spot alongside all the other Disney classics.
Article continues below advertisement
8. 'Grease' (1978)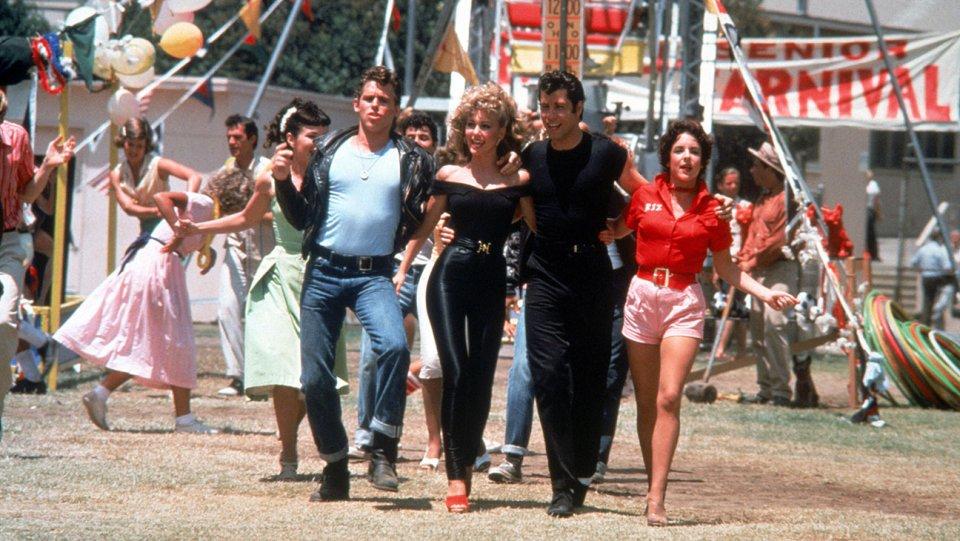 I know, I know. Most of Grease takes place while school is still in session, but that doesn't stop it from putting summer on the brain. With songs like "Summer Lovin'" and constant talk about Danny and Sandy's fling, it's as much a summer movie as the next one. Plus, all the actors are like, in their 30s, so you never believe they're really in high school the whole time anyway.
Article continues below advertisement
9. 'Moonrise Kingdom' (2012)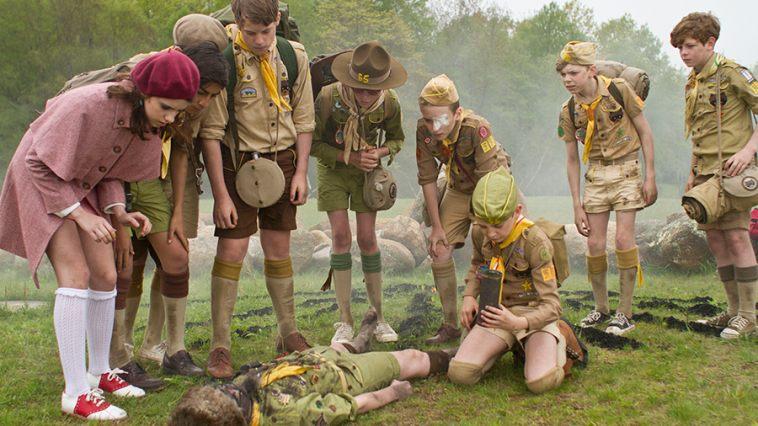 Wes Anderson's quirky comedy is as much a New England summer movie as The Way Way Back and as much a camp movie as The Parent Trap even though it might not seem like it at first glance. The ballad of Suzy and Sam and their runaway adventure is simply adorable. The woods and weather of New England is a character all its own in this quiet summer classic from Wes Anderson.
Article continues below advertisement
10. 'Point Break' (1991)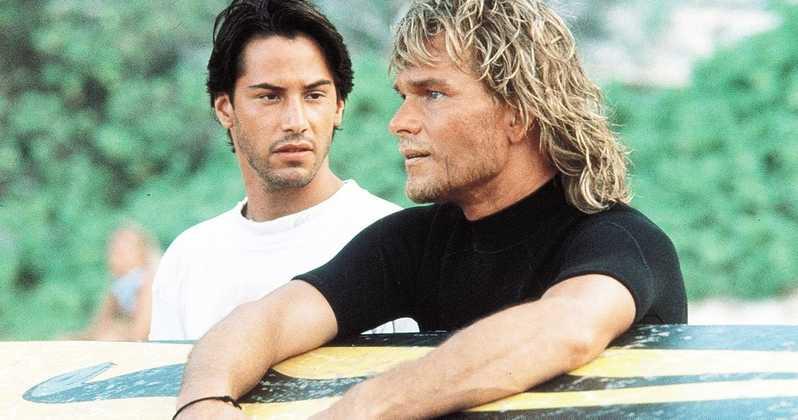 I mean, look at this still. This is the definition of California summers. Keanu Reeves as Johnny Utah and Patrick Swayze as Bodhi, king of the surfers? Solving crimes and catching waves? Yeah, it's pretty much the definition of summer. Oh but, don't watch the remake. I beg of you. It's all sorts of terrible.
Article continues below advertisement
11. 'National Lampoon's Vacation' (1983)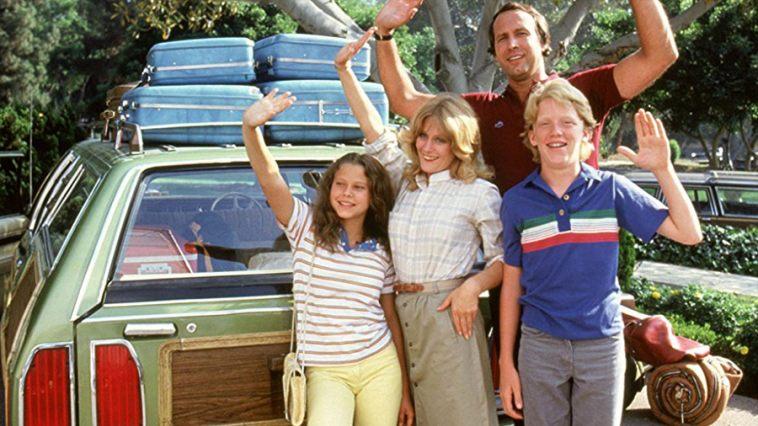 Vacation is the quintessential family road trip movie. Directed by Harold Ramis and starring Chevy Chase and Beverly D'Angelo, this classic features so many incredible comedic actors of their time, like Anthony Michael Hall, Randy Quaid, John Candy, Imogene Coca, and a young Jane Krakowski.
Article continues below advertisement
12. 'Heavyweights' (1995)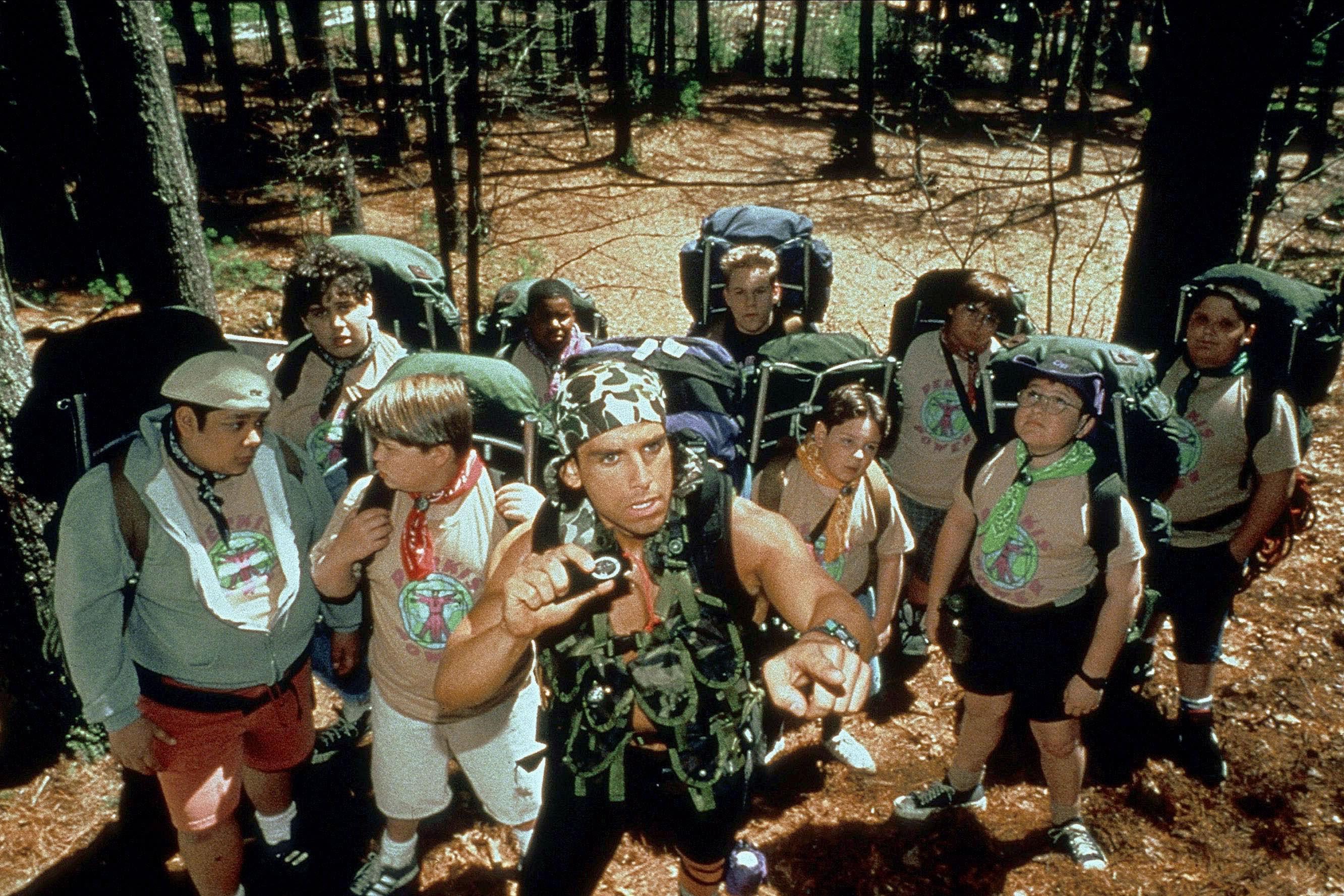 Heavyweights takes the classic camp movie and flips it on its head, making Camp Hope a nightmare situation for all the kids when its taken over by a truly manic fitness guru named Tony Perkis, played by Ben Stiller. The cast of campers is a who's who of boys from '90s movies, joined by the greatest water toy of all time: The Blob.
Article continues below advertisement
13. 'The Goonies' (1985)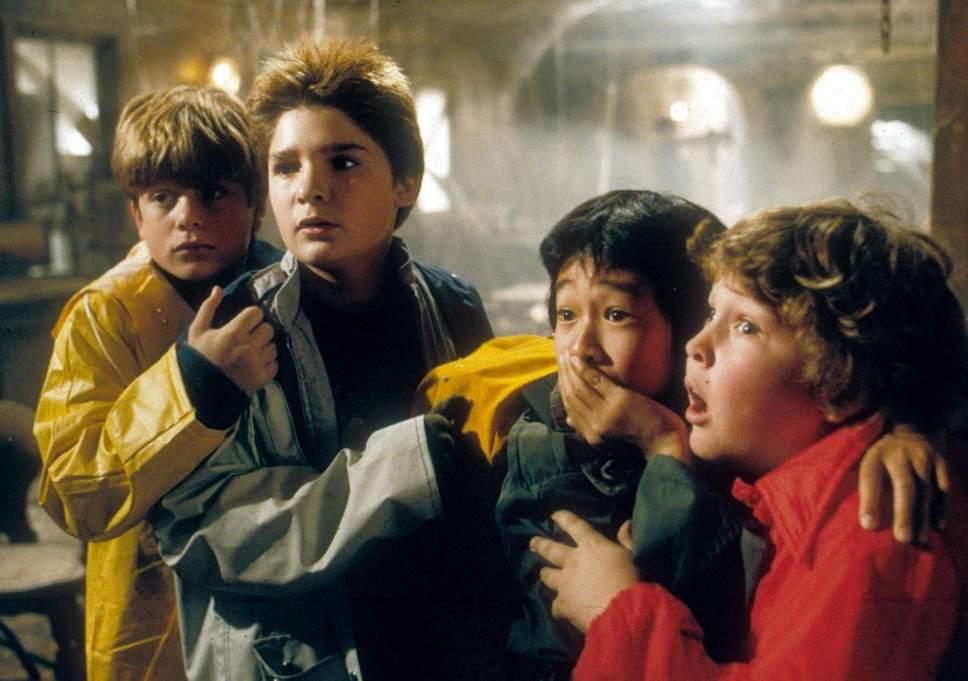 Goonies never say die! The first time I saw this movie I was actually at camp. It was a rainy day, so they shipped us all to a strange local college, stuck us in a classroom, and put on The Goonies. I was probably 7 or 8, and the movie scared the crap out of me. I didn't watch it for years after, but now that I am an adult, I can safely say that it is a classic and you should watch it this summer.
Article continues below advertisement
14. 'Friday the 13th' (1980)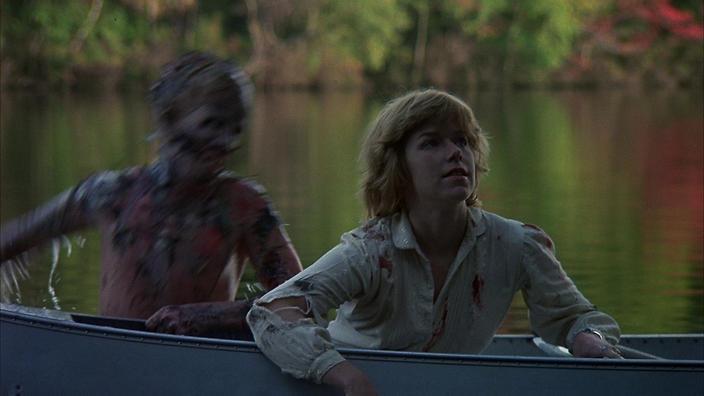 Friday the 13th made us all terrified to go to camp, and isn't that what summer is all about? Camp Crystal Lake is a literal nightmare, but so were the four weeks I spent at sleepaway camp with my best friend when I was 11, so I get it. We fought every day...the Crystal Lake campers were terrorized by Jason Voorhees' mom... it was pretty comparable.
Article continues below advertisement
15. 'The Graduate' (1967)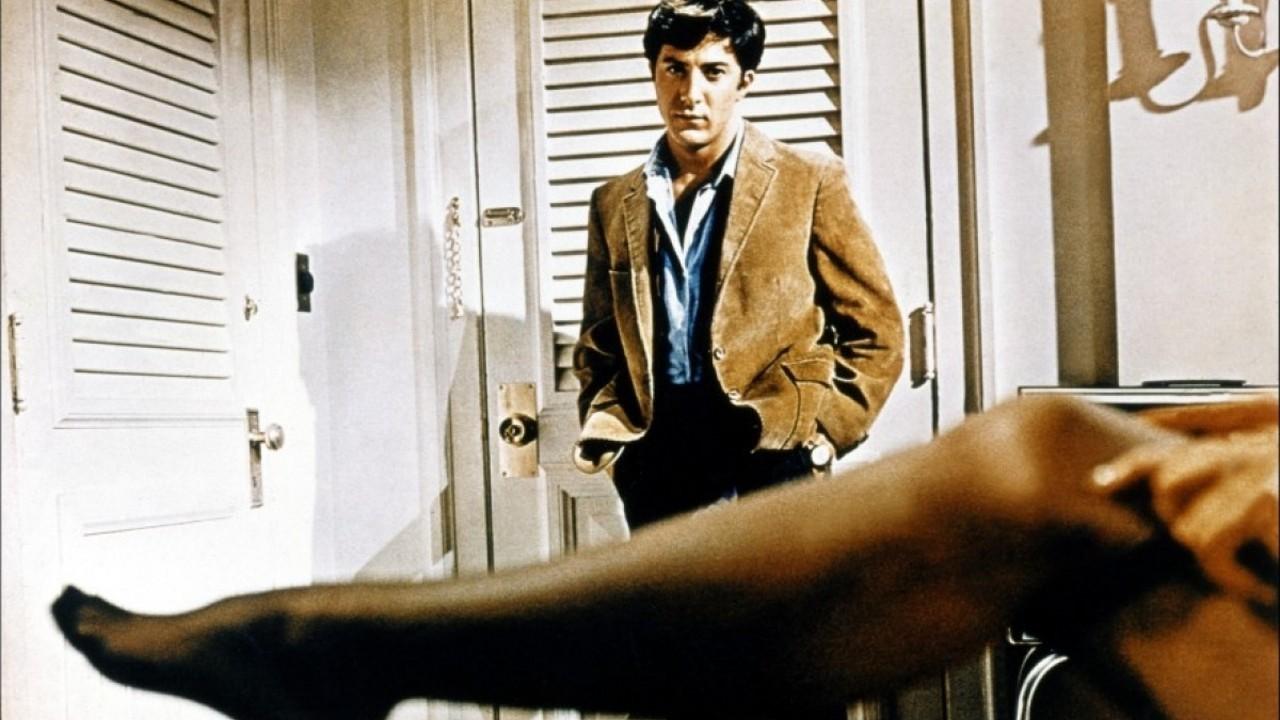 You might not think of The Graduate as a summer movie, but it totally is. It stunningly captures the ennui of the directionless recent grad. In fact, I'm pretty sure this movie invented the "main character slips underwater in the pool and reflects on their situation while bubbles float out of their mouth" shot that is now included in literally every single coming-of-age movie.
Article continues below advertisement
16. 'Caddyshack' (1980)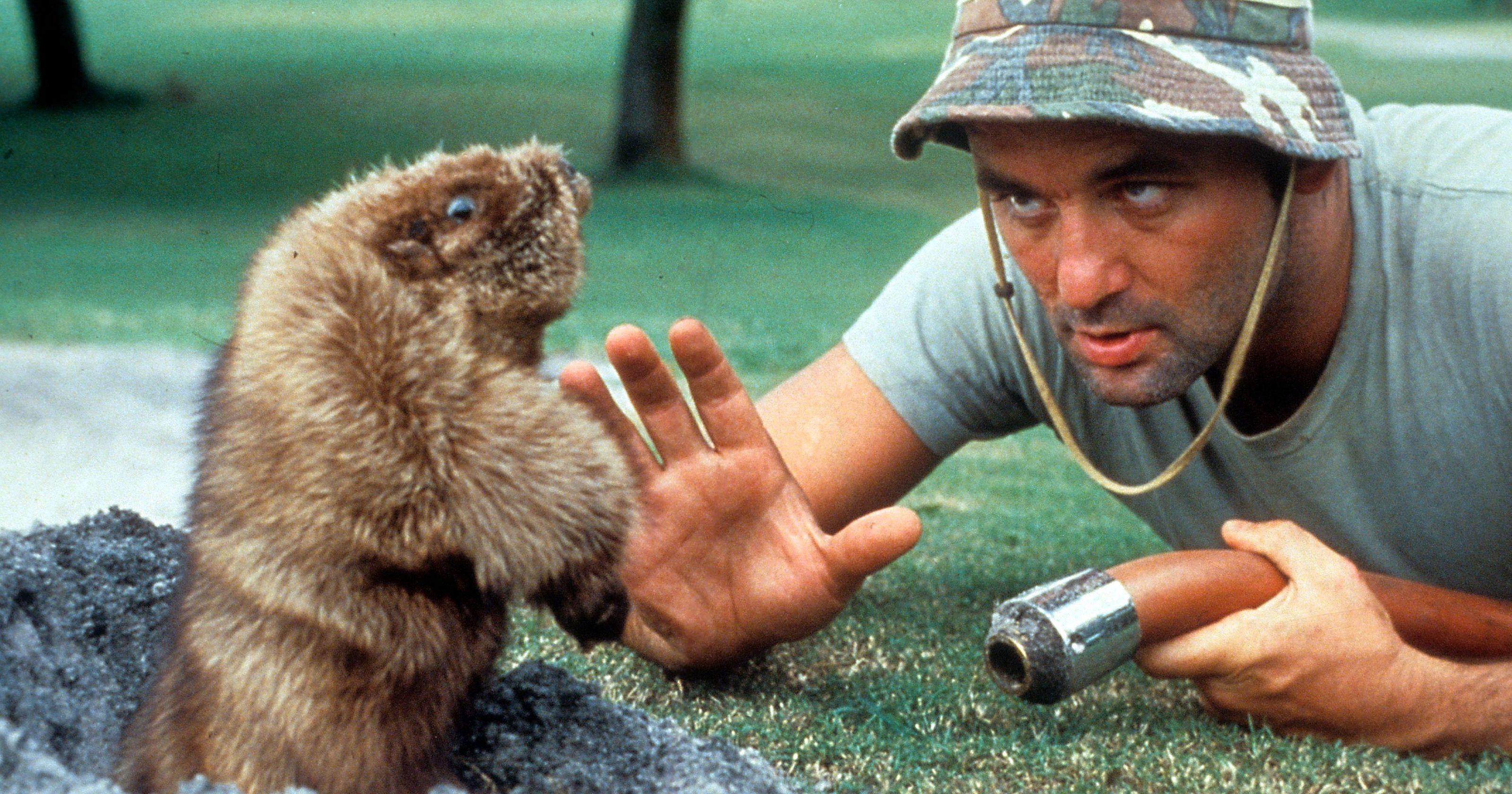 Caddyshack is a classic '80s comedy that in my opinion doesn't quite hold up today. But it's still a lock for giving you that summer feeling. The golf club antics, the Baby Ruth floating in the pool... I mean, it doesn't get much more classic than that.
Article continues below advertisement
17. 'Stand By Me' (1986)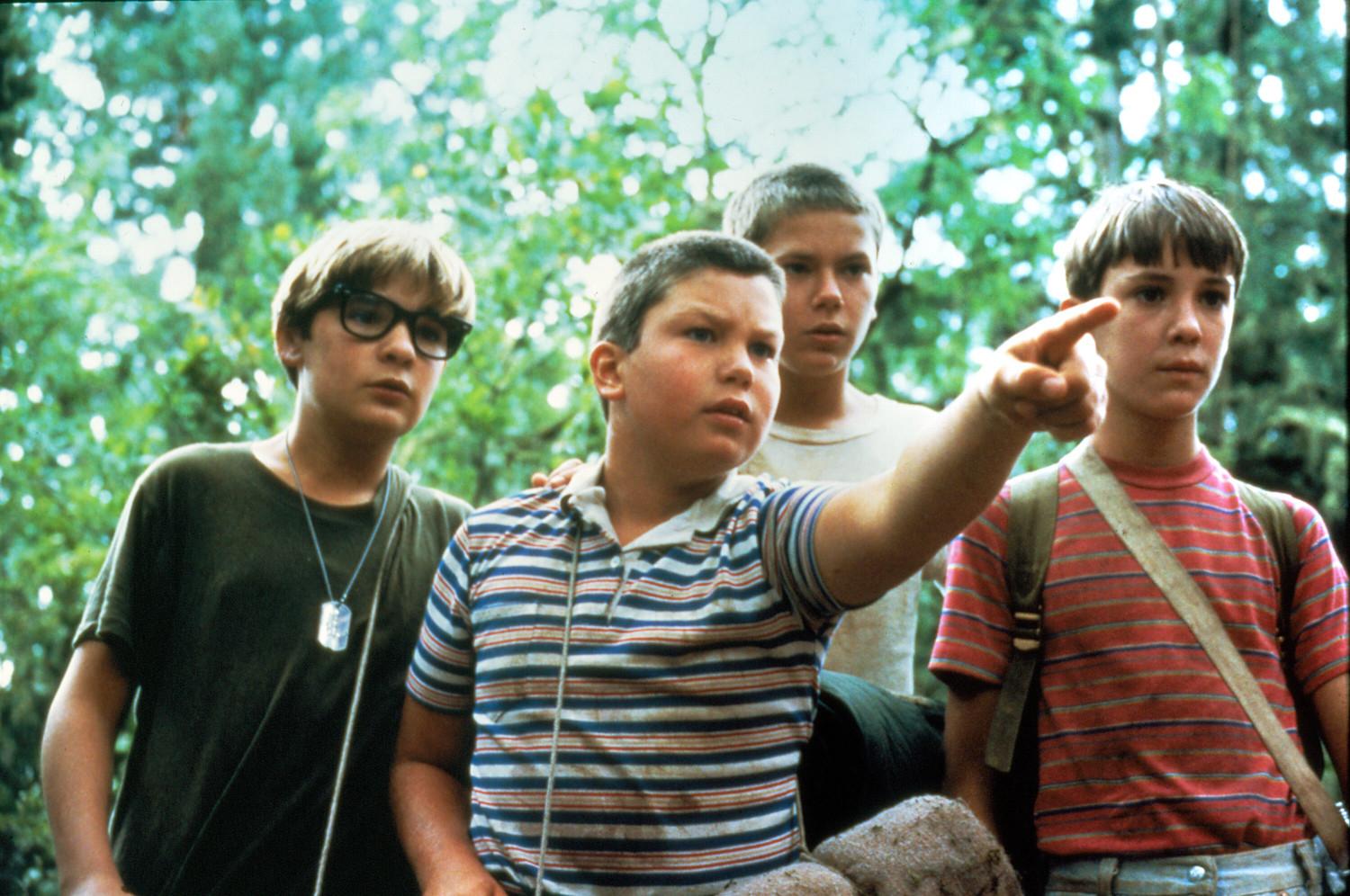 When Stephen King isn't scaring the pants off us, he's busy writing heart-wrenching stories like Stand By Me, stories that stand the test of time and become essential coming-of-age movies and summer classics. I have to admit that I used to get this mixed up with The Goonies. And they are similar, but Stand By Me has baby Jerry O'Connell!
Article continues below advertisement
18. 'Now and Then' (1995)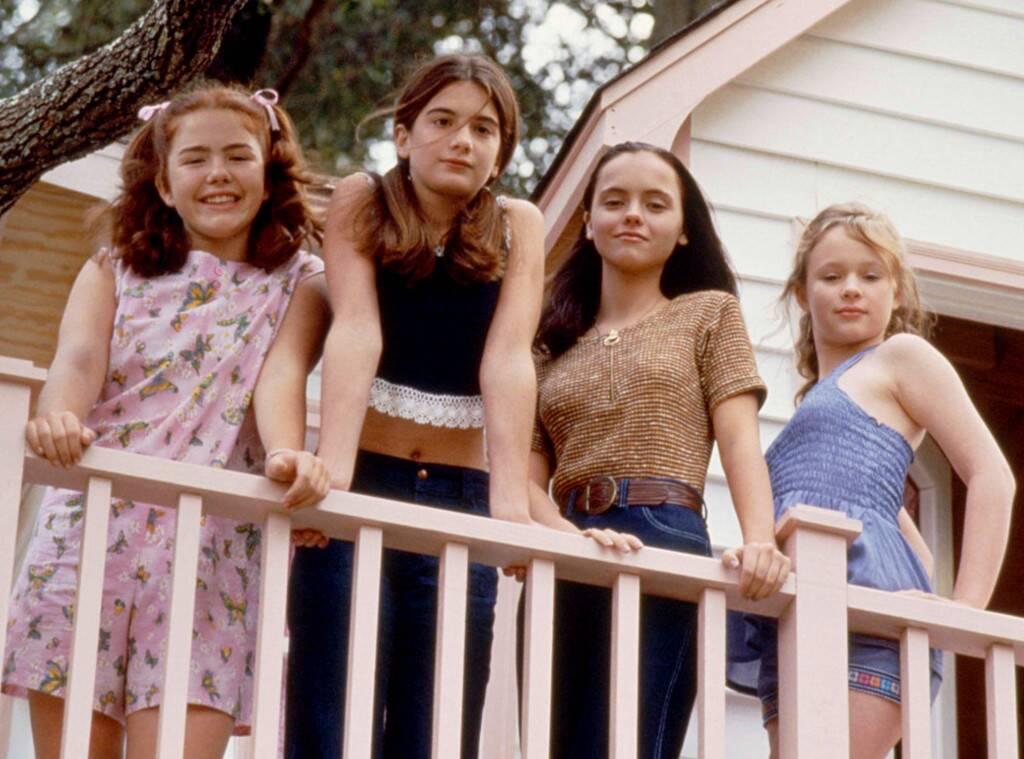 Enough with all these boy movies, am I right? Now and Then centers on four female friends reuniting as adults and reminiscing about one transformative summer when they were kids. It's a nostalgic movie that's about being nostalgic. And the cast is perfect.
Article continues below advertisement
19. 'The River Wild' (1994)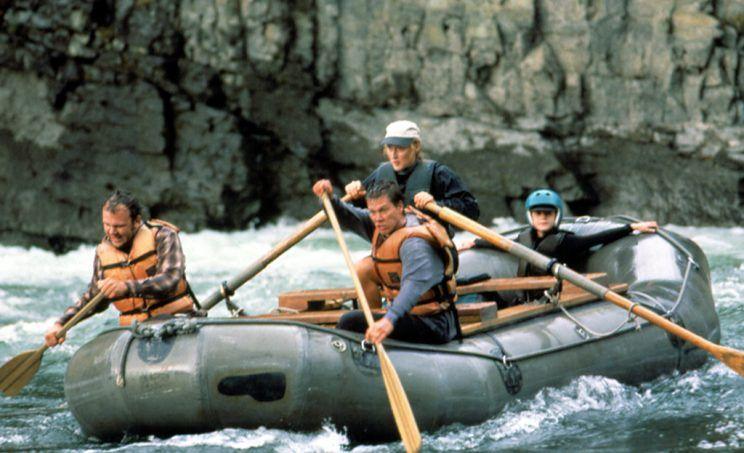 I remember seeing this movie randomly when it was on TV one day, and it's thrilling. Meryl Streep takes her family on a whitewater rafting adventure that goes very, very wrong. The result is a fast-paced summertime thriller that will have your heart in your throat. It stars Kevin Bacon and John C. Reilly as rafting bad guys. It's a good one.
Article continues below advertisement
20. 'I Know What You Did Last Summer' (1997)
It's right there in the title! This summer slasher flick is super '90s in the best way possible. It stars '90s movie queen and king Sarah Michelle Gellar and Freddie Prinze, Jr. and it's one of the movies that revitalized the whole genre. If you watch it and still crave more, don't worry. There's I Still Know What You Did Last Summer and I'll Always Know What You Did Last Summer to get you through those hot months.