Alex and Caroline From TLC's 'You, Me, & My Ex' Are Proud Parents
Let's meet the newest kid on the 'You, Me, & My Ex' block. In April 2022, Alex and Caroline welcomed a baby into the world and it's not always easy.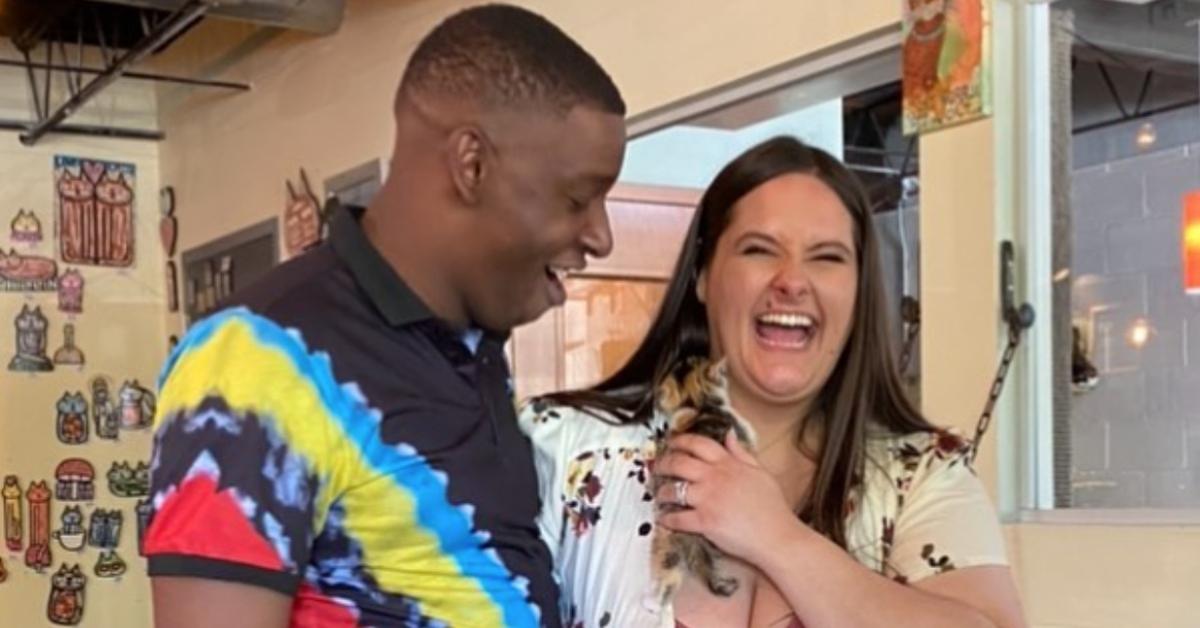 Season 2 of TLC's You, Me, & My Ex premiered April 17, 2023, with promises of nothing being off limits for these unorthodox couples and their out-of-the-box friendships with former paramours. In Season 1, we were introduced to Alex and Caroline who at the time were dating. We also met Stephen, Alex's ex-boyfriend who remained in his life as just a friend.
Article continues below advertisement
Towards the end of the first season, Alex asked Caroline to marry him but that isn't the only big news for the happy couple. Not only did Caroline say yes to forever after, but she soon had a pretty big gift for Alex. Turns out Caroline was pregnant, and the duo welcomed their son into world on April 10, 2022. Here's what we know about Baby Hines.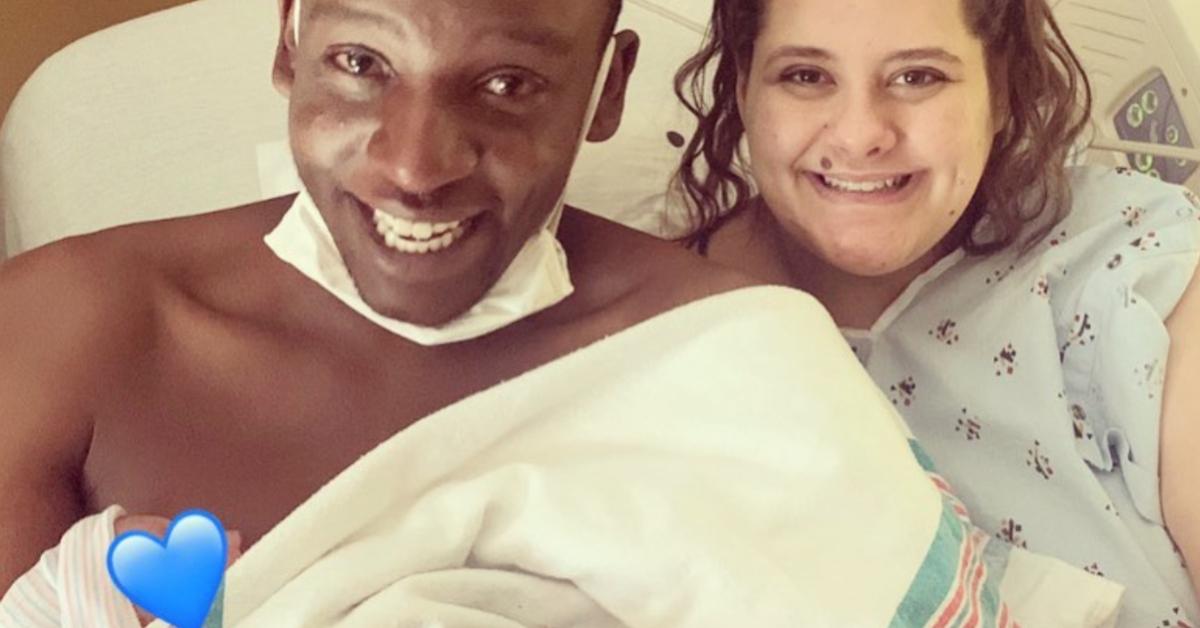 Article continues below advertisement
Alex and Caroline are parents! What do we know about their cute baby.
In a very sweet Instagram post, Alex announced the birth of his son. "I can't believe I'm a dad," he wrote. "I feel beyond blessed, like I won the lottery of life! I know being a parent will be tough, but I've never been more excited to feel every emotion that the ride of life is about to take me on!" His son arrived a mere two days before Alex's birthday which made the event all the more special. He then added, "Thank you to my amazing wife, partner, and friend I love you Caroline Martin Hines."
Caroline played it cool on her Instagram, posting pics from an adorable pregnancy photo shoot after their son was born. On April 29, 2022, Caroline marked their son's official due date with a photo of the whole family at the hospital. "It's hard to believe you've already been here for 3 weeks," she gushed. She went on to say he has already brought more joy into their lives. Both are excited to see what's next. Sadly, what was next was a trip back to the hospital.
Article continues below advertisement
"Last night was rough, and by far the most traumatic thing we've experienced thus far in our 22 days of parenthood," wrote Caroline in an emotional Instagram from May 2, 2022. Apparently their baby stopped breathing, which resulted in an ambulance ride back to the hospital. Here we learned their son's name is Bowen, and thankfully he was OK.
Article continues below advertisement
Caroline has been steadily posting about baby Bowen.
A little over a month after he was born, Caroline took to Instagram to be honest about life as a new mom. "I am exhausted," she said with the kind of brutal truth that comes with not caring about what others think. Despite being tired beyond belief, Caroline was still searching for the perfect pic to post, something that might hide how she was really feeling.
Article continues below advertisement
"That's not life," she shared. "It's not all perfect photos with great lighting, washed hair, and makeup on. Sometimes it's appreciating the moment- soaking up the baby cuddles and kitty cuddles while looking and feeling an absolute mess." We couldn't agree more! Caroline opened up about her anxiety and stress, which is important to talk about. She then reminded herself that "this newborn stage isn't forever, and that things will get better. One day at a time."
She was of course, correct. As of the time of this writing, Bowen just turned one and Caroline celebrated the occasion with an Instagram video chronicling moments from his first year. "My sweet baby boy, being your mom has been my greatest joy and you have changed my life for the better," she revealed. " I love your sweet temperament, your infectious laugh, and your playful spirit. I have loved watching you grow and learn over the last year, and I just can't believe how fast time has gone by." Congratulations to the happy family!