Looks Like TikTok Stars Alex Guzman and Carlos Mena Are Friends Again
Why are TikTok stars Alex Guzman and Carlos Mena involved in a feud? The two have taken their drama online, and fans are taking sides. Details.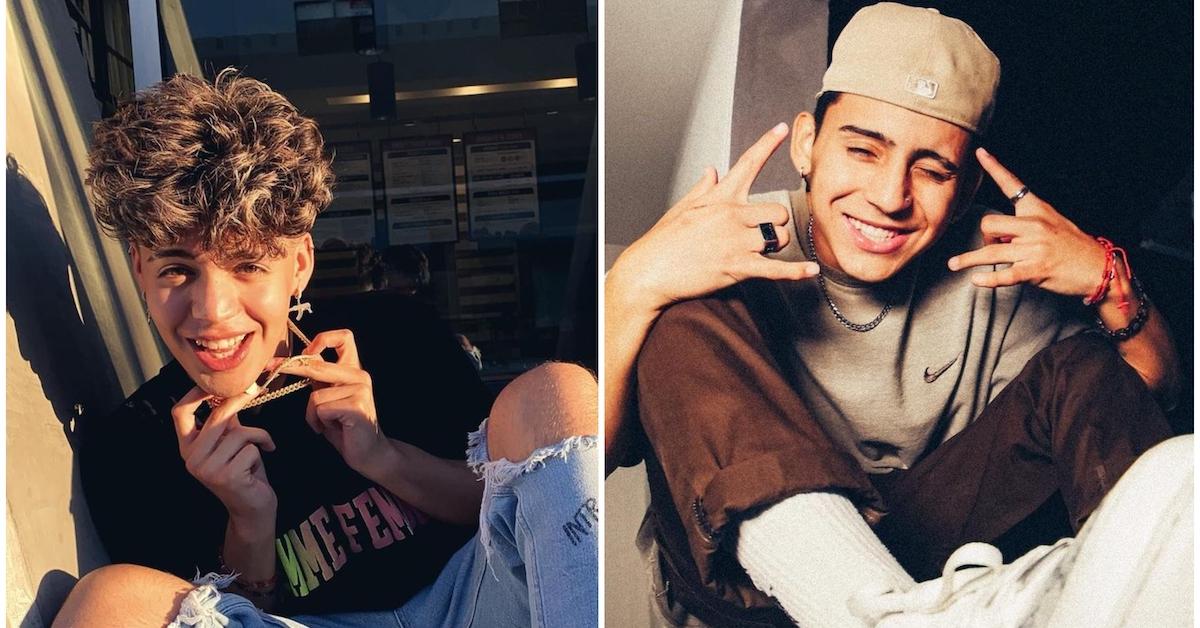 There's always a lot of drama going on among the influencers in the TikTok community, but it's rare for two former best friends to air out their issues online.
Teenagers Alex Guzman and Carlos Mena both rose to fame on TikTok and on Instagram. They often posted content together that showcased their friendship. Their relationship soured for some time, but the two are now claiming that they're on good terms.
What is going on with the Alex Guzman and Carlos Mena feud?
Article continues below advertisement
Why were Alex Guzman and Carlos Mena feuding?
The drama first began when Alex posted a cryptic tweet on Dec. 14, that suggested he was having issues with a close friend. "Damn it really b the ones that u consider family," he wrote.
Fans later noticed that the two had unfollowed each other on Instagram.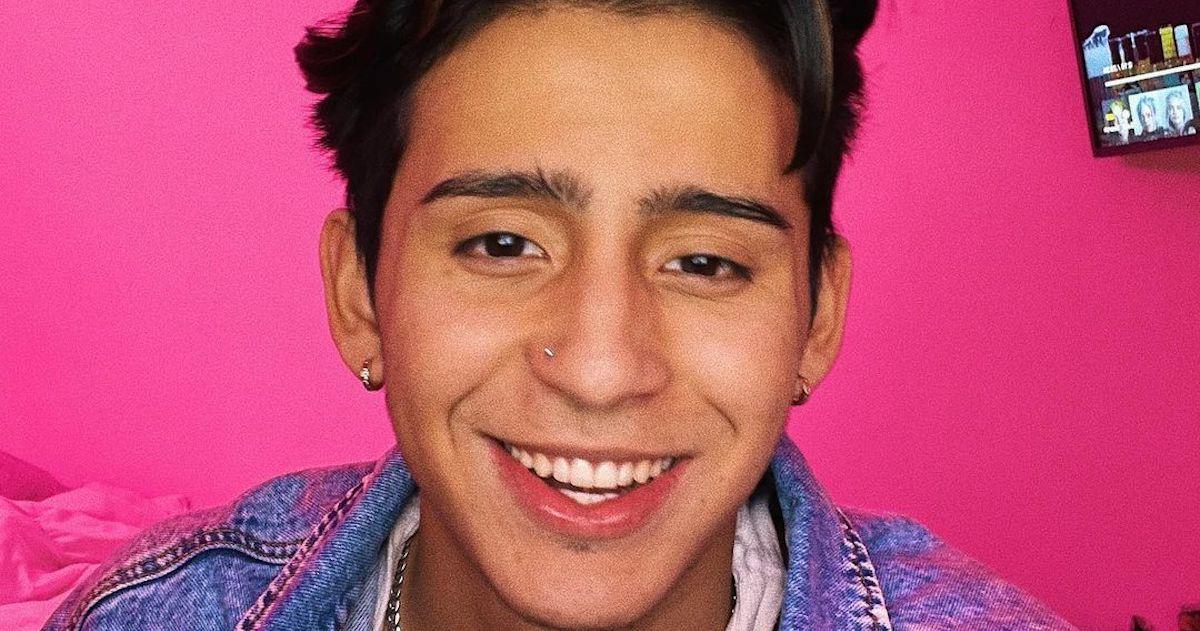 Article continues below advertisement
Meanwhile, Carlos also appeared to call out someone on Twitter and via his Instagram stories. "YOU IN MY BUSINESS ??? don't do dat," he wrote on Dec. 14.
On his Instagram stories, Carlos accused someone of spreading lies about him. "Damn... imagine believing some s--t that ain't even true," Carlos wrote, over a photo of himself laughing. "That's tuff."
While Alex didn't name anyone in his initial tweet, he soon made it clear who he was talking about the next day.
"Maaaaan I'm fr [for real] tired of childish behavior, instead of making TikToks how bout u unblock me & let's handle it fr," Alex wrote on Dec. 15, before tagging Carlos' Twitter handle.
For context, Carlos has been in a relationship with Destiny Marie (her last name is Salazar) since 2018. Alex has been friends with both Carlos and Des for quite some time.
Article continues below advertisement
Though the two were keeping the root of their drama private, Carlos later accused Alex of interfering in his relationship with Destiny.
"Childish behavior?" Carlos tweeted, in response to Alex's previous post. "You texted my girl s--t that's not even true.. You're all up in my business, your a-- is blocked for a reason."
It's unclear what exactly Alex said to Destiny, but it must have been effective. At this time, Destiny no longer follows her longtime beau on Instagram.
Article continues below advertisement
Their drama was far from over, however. Alex went on to share a screenshot of text messages allegedly exchanged between him and Carlos.
According to the screenshot, Carlos texted "Bro" and "LMAOO" to Alex. When Alex replied, "what happen," Carlos responded, "My ex just texted me." He then added, "Call me ASAP foo."
Alex captioned the exchange, "this you?"
Instead of leaving their drama in 2020, Alex and Carlos reignited their drama after the new year. According to the Instagram shade account, @TikTokRoom, Carlos and Alex got into a physical altercation. It was partially recorded, though the account covered the action with an emoji.
Their fight came after the two went on Instagram live to antagonize one another. At the conclusion of their livestream, they agreed to meet up so they could air out their drama face-to-face.
Article continues below advertisement
After the fight, Carlos once again took to Twitter to discuss the subject.
"The truth comes out eventually," Carlos tweeted on Jan. 6.
But, things improved offline soon after.
Following more than a month of subtweets and direct altercations, Alex and Carlos have shared that they officially squashed their beef.
Article continues below advertisement
"We handled stuff off social media just like y'all wanted so we could move forward and make s--t work for you guys lol. We've all been friends for so long & we all just wanna move forward," Alex wrote in an Instagram comment, per @TikTokRoom.
Fans also noticed that the two were hanging out (possibly with Des) shortly after resolving their issues.
Did Des and Carlos Mena break up?
While things were resolved with Alex, Carlos' relationship status remains unclear. On Dec. 14, Destiny hinted at the drama between Carlos and Alex, and she lamented how she was "put in the middle."
Article continues below advertisement
"I'm always being put in the middle of things..." she wrote. "lmao I don't even know what to believe." After Alex shared his text messages with Carlos, Destiny tweeted that she wasn't going to get involved. "I just sit back and observe," she tweeted on Dec. 15.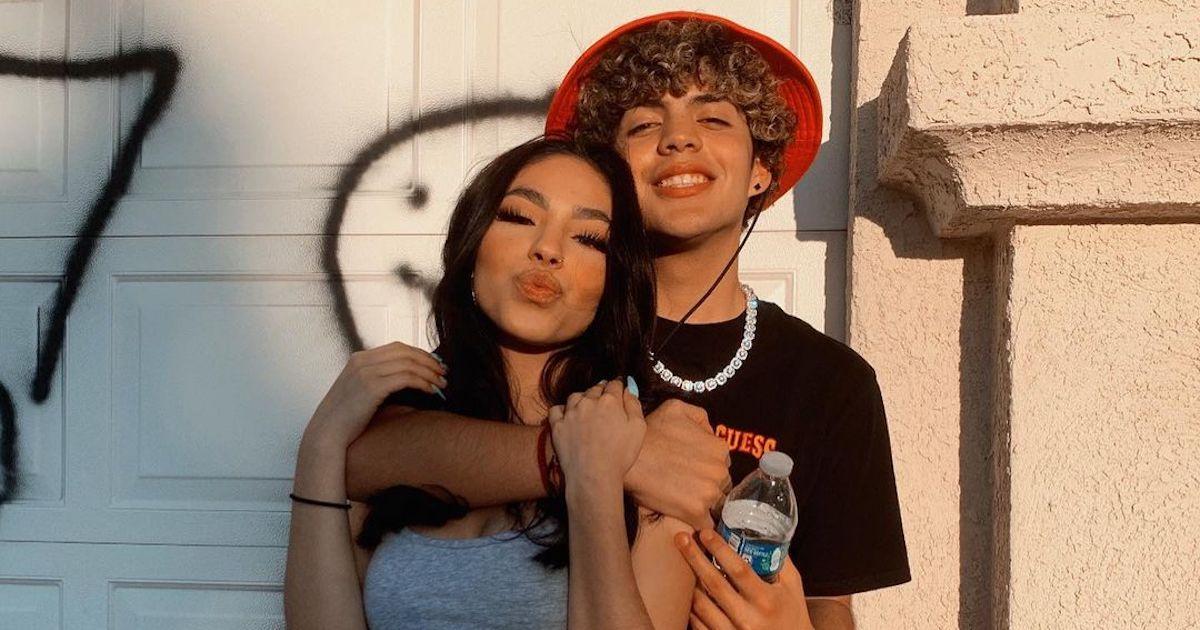 Article continues below advertisement
She then retweeted two posts about respect and getting her feelings hurt. One read, "I automatically go silent when I hear something that hurt my feelings," and the other stated, "Me losing respect for you is worse than me being mad at u."
Des' friend and fellow influencer, Samantha Partida, posted her thoughts on the matter as well.
"Bro, how you gonna fumble the baddest b---h?!" she tweeted. "SMH."
Des replied, "This." to her friend's post.
The two have not shared an update on their relationship, but Carlos still has a 2019 tweet about Des pinned on his account.
"I'm obsessed with [Des]," it reads.
Though Alex and Carlos are back on friendly terms, it remains to be seen if the same can be said for Des and Carlos.