Perez Hilton Got Banned from TikTok, and He's Begging to Know What He Did Wrong
Why did Perez Hilton get banned from TikTok? Not even the blogger knows for sure, pleading for answers in a Dec. 12 YouTube livestream.
Not even Perez Hilton knows why Perez Hilton was permanently banned from TikTok. And he pled for answers in an emotional YouTube livestream on Saturday, Dec. 12.
"The reason that TikTok gave me for permanently banning my account without any warning is 'multiple community guidelines violations," he says in the video. "I am feeling numb, and I don't want to seem overly dramatic, but I feel like my world is crumbling. This feels like a death to me."
Article continues below advertisement
In the clip, Perez says he gets "targeted attacks against me by people against me all the time," but he appeals the reports, and his videos are almost always restored. This time, however, he's been banished from the platform for good, and he's begging to know why.
He cites his long-standing feud with Charli D'Amelio.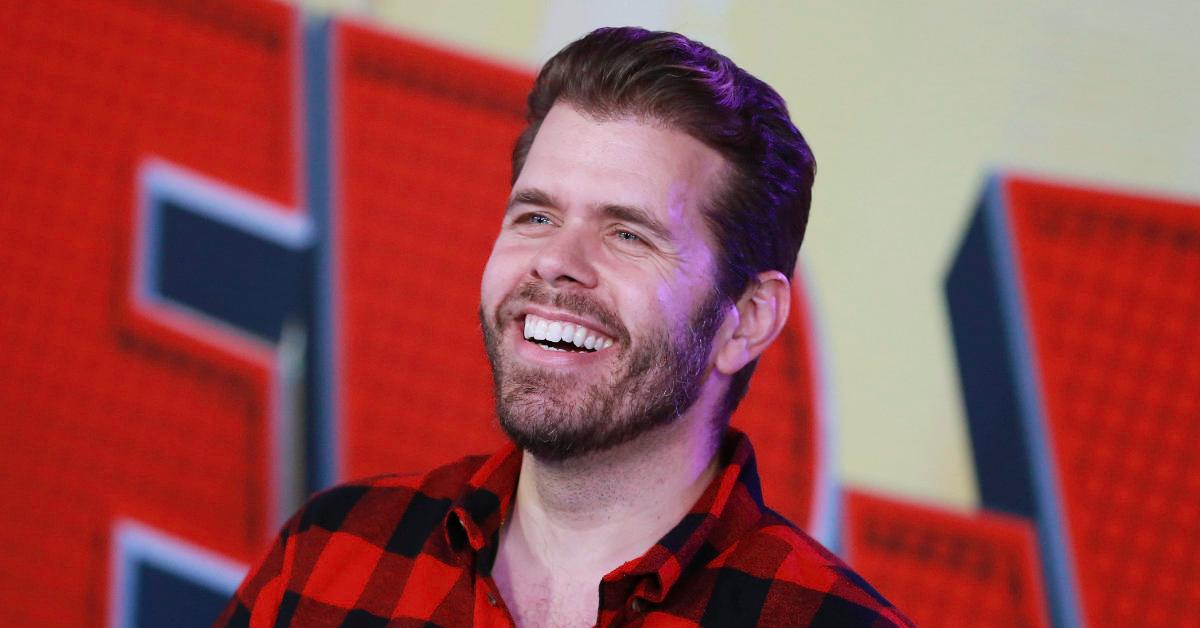 In his livestream, Perez alludes to his drama with popular TikTok influencer Charli D'Amelio, saying he recently reached out to her family in a "Hail Mary pass" to try to get his account restored.
Perez's interactions with Charli have made headlines for months now. Earlier this year, for instance, he criticized the teen for a video in which she danced in a bikini. A Change.org petition with over 220,000 signatures so far asked TikTok to ban Perez, saying the blogger "attacks young teenagers (15 years old) for wearing bathing suits."
Article continues below advertisement
"Charli is the most-followed person on TikTok, and I think the reason the I have been permanently banned without any warning is because I have been talking about a lot of creators on TikTok because those videos do well," Perez says in his livestream. "But I have not done anything that's harassing or bullying, and TikTok is claiming that I am, just by sharing news and sharing my opinion."
Article continues below advertisement
Perez wonders if his book cover was flagged for nudity.
Perez also shares that he got an email from his contact at TikTok, who explained that the 42-year-old was being banned for multiple community guideline violations including harassment, bullying, nudity.
"I don't post nudity on TikTok!" he says in the video. "The only thing I can think of is, when people make videos about me with my book [2020 memoir TMI: My Life in Scandal], holding my book, I've duetted them, and my book cover features a side view of me that shows some glute, but you don't see my whole butt, and it's not nudity."
Article continues below advertisement
He cites another example: "Like, last week or the week before, within the last few weeks, I shared on TikTok a video of this man who has lost a lot of weight and posted a shirtless TikTok, and I … made a video featuring that man because I was so inspired by him, and TikTok took the video down for nudity. And I appealed it, and they reviewed it, and they still decided that it was nudity, even though it was a shirtless man."
Article continues below advertisement
Perez also disputes the hate speech claim.
In the clip, Perez says TikTok accused him of having slurs and hate speech in his uploads. "I don't," he contends. "Earlier in this year, in May and June or June and July, when there was this big social uprising in America, I did share videos that featured some people saying awful things, and I shared them for newsworthiness because that's what was happening and being talked about in our country at the time."
Perez continues, "And eventually, after I started getting all of those videos taken down, I was more selective about what I posted, and I stopped posting videos if anybody was saying the N-word or hate speech or whatever. Or sometimes I would post it and I would bleep the inappropriate things."
Article continues below advertisement
The media personality also says that he has enjoyed finding community on TikTok — and that he had around 500 draft videos on TikTok, some of which feature his kids and his mother.
And he ends his livestream with one last plea to Charli, to TikTok, and to anyone else who can help: "Please, Charli D'Amelio, please message me back on Instagram. Please. Please help me. I know you don't owe me that, but I beg of you. I beg of you. I grovel. I beg. … Maybe I'm also being punished because I've been critical vocally of TikTok practices. I'm sorry. I will shut up. I will keep any criticisms about TikTok private. Thank you for watching. Please share this video everywhere and help."