Charli and Dixie D'Amelio Are Facing Backlash Following Cringey Video Post
TikTok stars Charli and Dixie D'Amelio are losing followers after they faced a wave of criticism and backlash for a video they posted.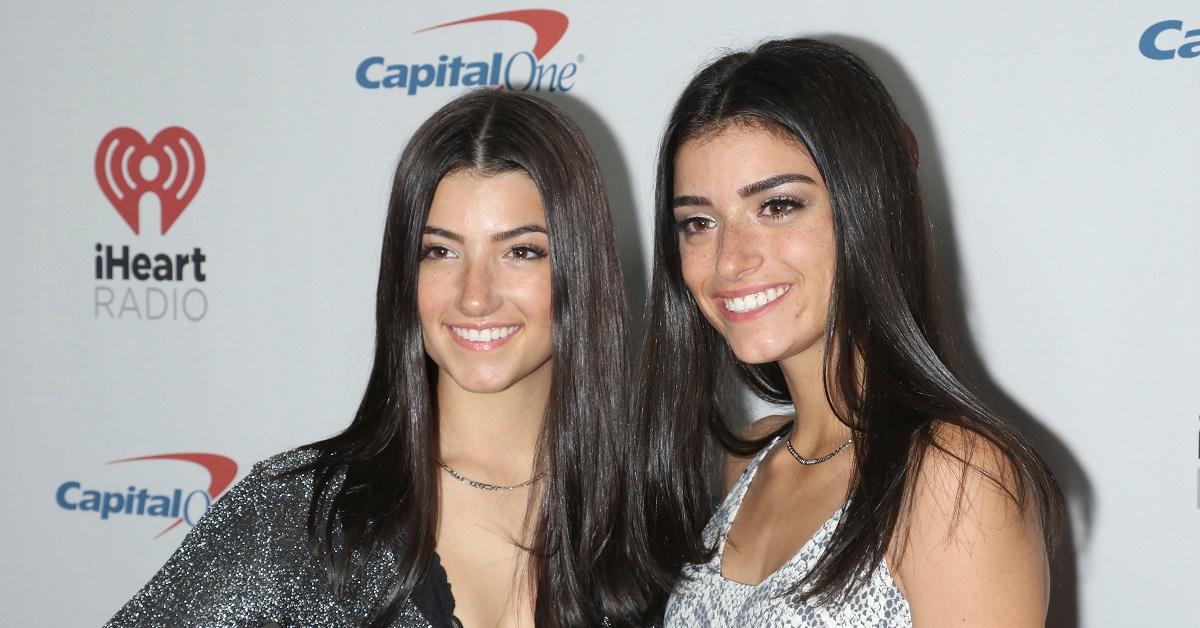 Internet fame can be fickle, and no one knows that better than Charli and Dixie D'Amelio. The TikTok stars have risen to prominence in recent years thanks to their TikTok videos, and Charli has amassed nearly 100 million followers on the platform. Now, though, Charli is facing a backlash for a video she posted to her YouTube channel, and it's leading to a drop in her follower count as well.
Article continues below advertisement
Why is Charli D'Amelio losing followers?
The controversy around Charli and Dixie started with a video posted to their YouTube channel on Nov. 16. In the video, the sisters are seen eating dinner with their family, along with James Charles, a surprise guest and friend of the family. Almost as soon as the video went live, fans began to criticize the sisters for what they viewed as rude, bratty, and unacceptable behavior.
Article continues below advertisement
The main issue that fans called out was the way that Dixie and Charli reacted to the food prepared by their personal chef. At one point during the video, Dixie even throws up at the table after she tries a snail. Charlie's parents also faced criticism for failing to scold their children about what commenters saw as poor behavior. Instead, that task fell to James, who was much more willing to say they were being rude.
"I'm so sorry but you could see how James felt bad for the chef, so he shouted him out for his good food at the end of the video. I love how respectful and professional James was. Can't imagine what [it would have] been without him. But at the end of the day, it's none of my business," one commenter wrote.
"My mom would've slapped me if I acted like that [at] the dinner table LOL," another added.
Article continues below advertisement
Charli D'Amelio also complained about failing to reach 100 million followers.
Charli only made things worse for herself in the video after she complained about failing to reach 100 million followers as quickly as she wanted to. "Ugh, I wish I had more time," Charli said while. "'Cuz imagine if I hit 100m a year after hitting a mill."
James, again, seemed to bring Charli back to reality, asking Charli if the 95 million followers she already had weren't enough.
Article continues below advertisement
Charli D'Amelio is currently losing followers.
Although Charli was close to crossing the 100 million follower mark on Nov. 18, since then, she's actually lost followers. Now, Charli is down below 99 million followers after losing roughly 500,000 followers as a result of the video. Whether Charli will continue to bleed followers remains to be seen, but she has yet to publicly address the controversy that the YouTube video caused.
Dixie has issued a response to the controversy, saying that she would never want to be seen as disrespectful.
"Basically, that clip, that wasn't in the original video, is my team and chef Aaron May trying to convince me to try snail, knowing that I would have a reaction," Dixie explained. "I love chef, and I would never disrespect him in any way."