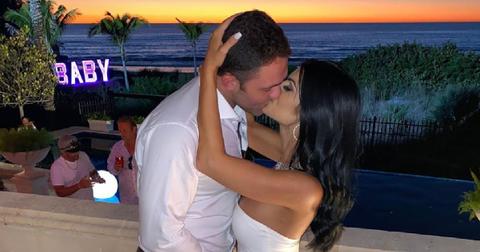 Alex Kompo and His Girlfriend Are Expecting, and One 'Siesta Key' Star Is Not Pleased
By Leila Kozma

Updated
Alex Kompo and his girlfriend of eight months, Alyssa, are pregnant — and Siesta Key fans couldn't be more psyched. They announced the big news via a beautiful snap posted on Dec. 16, 2019, which showed the duo exchanging a firm hug at a lavish, opulent gathering held in Miami, with a staggeringly beautiful sunset in the background.
"Little princess on the way," read the romantic caption doubling as a gender reveal. Ready to find out more about Alex and Alyssa's baby girl?
Alex and Alyssa are pregnant — and most 'Siesta Key' stars are happy for them.
Alex and Alyssa have been dating since June 2019, having made their relationship status official via an adorable snap posted on June 30.
"There are some people in life that make you laugh a little louder, smile a little bigger and live just a little bit better," captioned Alex the sweet photos showing the couple dressed in a uniform white attire striking a graceful yet carefree pose at a friendly gathering.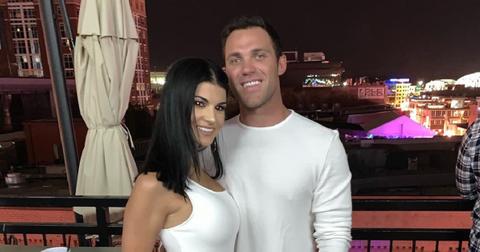 Alex and Alyssa go way back, having first met each other in elementary school. According to a Siesta Key teaser, they were friends since Day 1. They started dating after Alex broke up with his ex-girlfriend, Juliette.
Aside from a remarkable appreciation for glistening white garments, Alex and Alyssa have some things in common. For one, they belong to the same social scene ⁠— for better or worse, as the episode "Why Are You with Somebody Who Doesn't Deserve You?" revealed — and they both appear on Season 3 of Siesta Key.
While Alex is an ambitious law student, Alyssa is a budding entrepreneur and businesswoman. After years of hard work, the twenty-something has finally opened her first, independent venture, a beauty salon and style lounge bound to shake up Florida's fashion scene. Meraki Wild has been in operation since Dec. 4, 2019, reveals an article by US Today.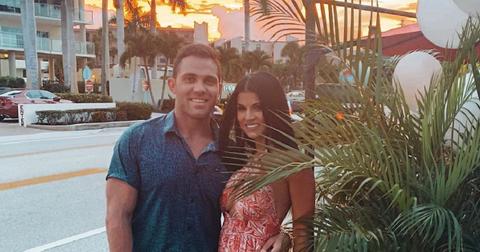 The news about Alyssa's pregnancy garnered positive responses — for the most part.
Alex and Alyssa received a deluge of congratulatory messages after posting the first picture on Instagram. The Hills alum Spencer Pratt was among the firsts to salute the happy couple, notes Feeling the Vibe, and his positive words were soon followed by commendations posted by Siesta Key cast members. There was just one person to abstain from the festivities, Juliette Porter.
Although Alex's ex has been pursuing a relationship with The Bachelor alum Robby Hayes, the blossoming romance with the hotshot didn't erase the bitter memories of her past with Alex immediately. In fact, Juliette took this opportunity to make new allegations against her former boo.
"I don't think he cheated on me with her but he definitely cheated on her with me [...] This is when they were dating for, like, two months, so," the star told Entertainment Tonight.
"He basically knocked up his rebound and I think it was too soon for me because he basically got another girl pregnant the same year we broke up," Juliette went on to say.
Catch new episodes of Siesta Key every Tuesday at 8 p.m. ET on MTV.