Was Tana Mongeau and Jake Paul's New MTV Show 'Bustedness' Already Canceled?
Tana and Jake announced that the pair were coming to MTV with a spinoff of 'Ridiculousness' called 'Bustedness' that may have already been canceled.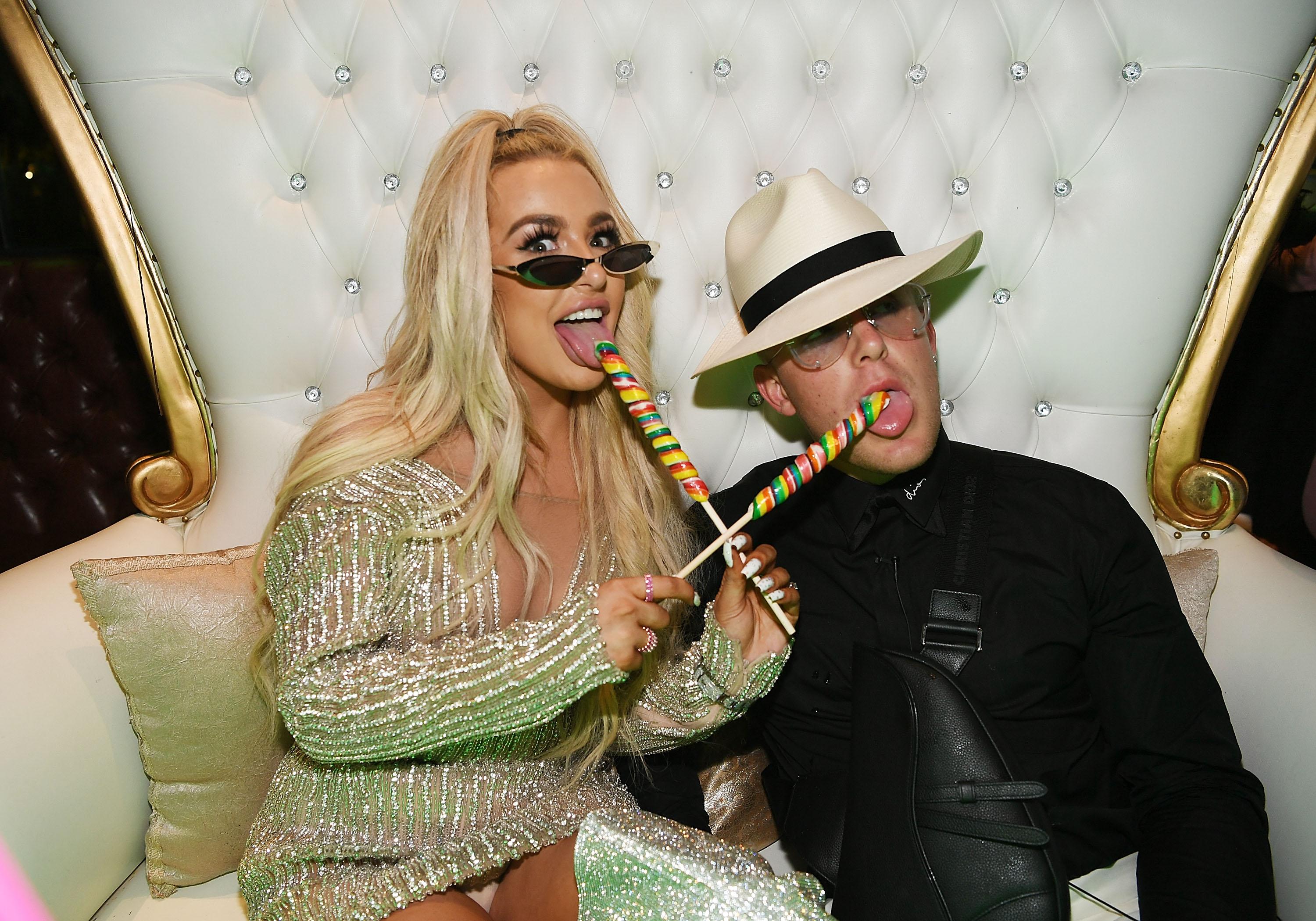 You may have heard by now that YouTuber Tana Mongeau is making her return to MTV where she starred in a reality series called Tana Turns 21. With her "husband" blogger Jake Paul at her side, the young web star is set to make another splash at the network, this time with a new series called Bustedness.
But rumors have been swirling around that it may already have been canceled, believe it or not. What's going on with Tana Mongeau and Jake Paul's fledgling show? Here's what we know so far.
Article continues below advertisement
What is MTV's 'Bustedness?' 
Bustedness is the name of a new TV show Tana Mongeau and Jake Paul announced they would be hosting on MTV via social media. Meant as a spinoff of the network's Ridiculousness, it's going to follow the same format as the older show, going over stunt videos submitted by viewers (or found by the hosts) that have gone hilariously, terribly wrong. Tana and Jake would be providing commentary while watching the clips and offering insight into each situation seen on the show.
Article continues below advertisement
The announcement came about after Jake and Tana had been teasing a "big" project for some time, and recently the pair let the cat out of the bag. Originally, Jake Paul himself took to Instagram with a now-deleted post, where he captioned a photo of himself with Tana posing by a Bustedness stage.
"Fired by Disney, Hired by MTV," Paul wrote. "Who's ready for the Paul's to have a show? #JanasBigAnnouncement who would've though? Not me!!"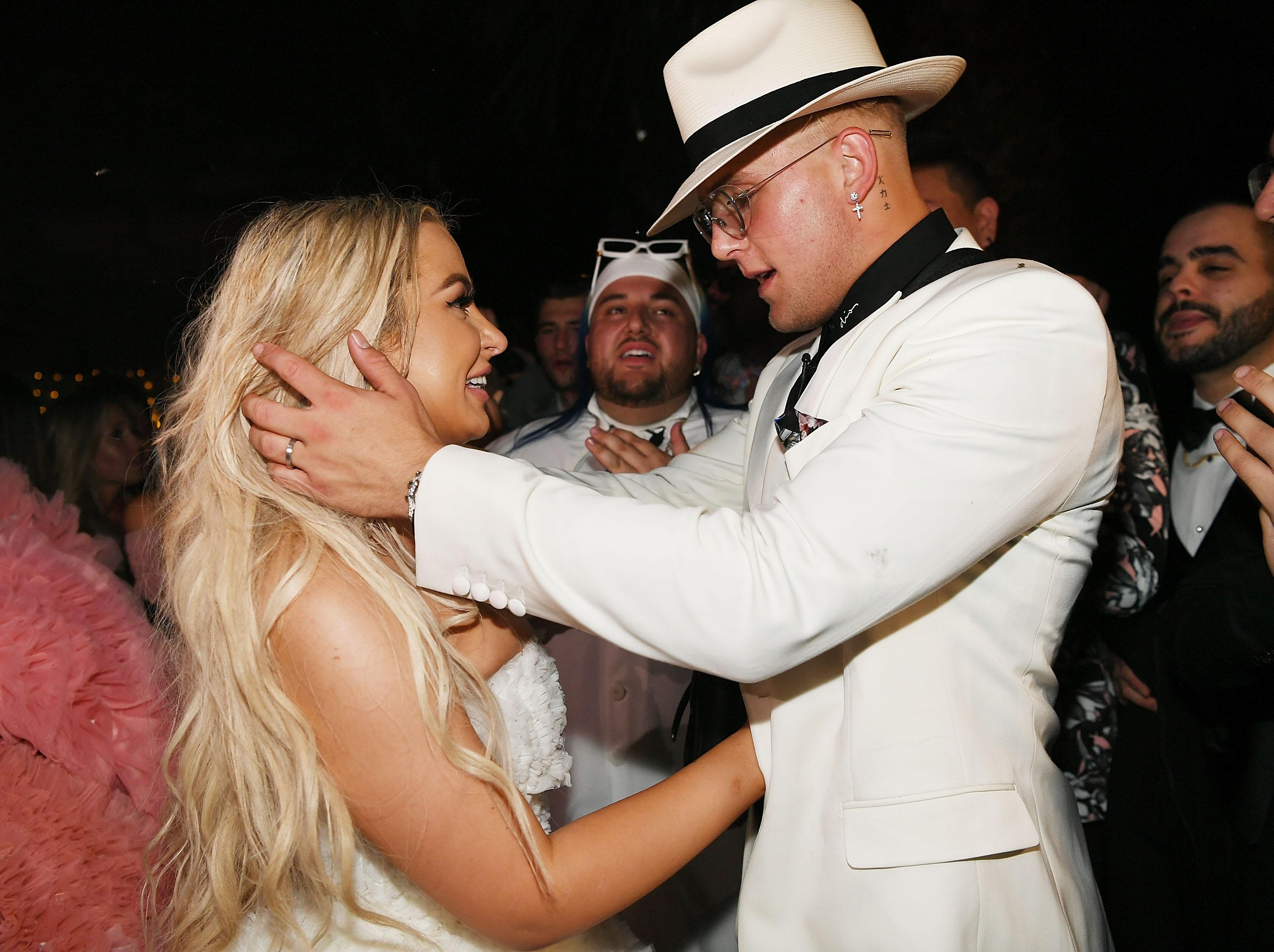 Article continues below advertisement
"The Paul's... coming to a television near you. Never did I think growing up Ridiculousness I'd have an opportunity to be on a spin-off where Jake and I get to be bootleg Rob Dyrdek and Chanel Westcoast," wrote Tana. "Never did I think I'd bag two MTV shows — one digital and one linear. Thank u for creating this world for me... more to come. see u on tv?"
However, oddly enough, both posts were soon deleted, and all that remains are reposts from eager fans singing Jana's (Jake and Tana) praises.
Article continues below advertisement
Fast forward to Dec. 16, and YouTuber Keemstar of Drama Alert fame has indicated that, according to an anonymous source, Bustedness has been canceled.
Article continues below advertisement
"Anon Source: Jake Paul & Tana's MTV show was canceled after announcement 3 days ago," Keemstar tweeted. "MTV executives did not care for Tana according to source."
The tweet was immediately contested by Logan Paul's podcast co-host Mike Majlak, who wrote "they were pilot episodes how could the show be canceled there was no contract yet."
This adds another interesting layer to the situation. It's unclear as of yet whether the show was actually picked up, or whether Tana and Jake were shooting Bustedness pilots. Neither have come forward to confirm or deny reports that the show is happening or not yet, so hopefully there's some sort of clarification soon – inquiring Tana and Jake fans obviously want to know.