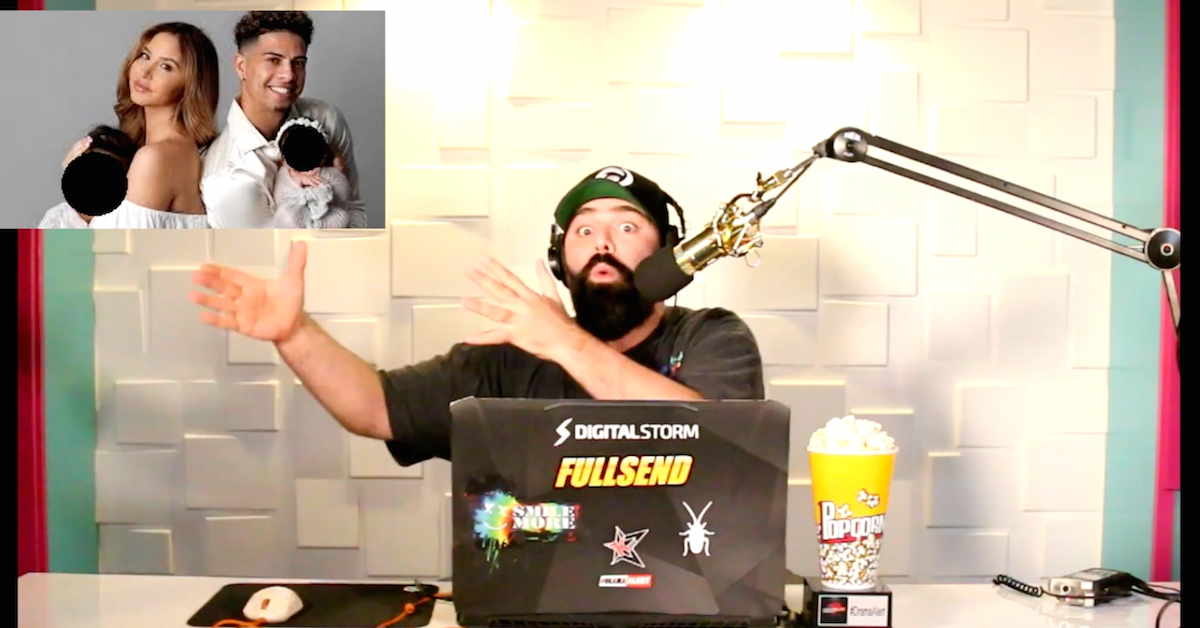 Vlogger Keemstar Responded to Cole Carrigan's Claims That He Was Paid Off by the ACE Family
The ACE Family drama is getting even more intense. Catherine Paiz, Austin McBroom, and their two daughters make up the ACE Family, one of YouTube's most successful vlogging channels. Austin is now at the center of a serious scandal, and things are quickly escalating.
Article continues below advertisement
On Oct. 14, YouTuber Cole Carrigan posted a damning video where he detailed a story of how Austin McBroom allegedly raped one of Cole's good friends. He claims that Austin has been unfaithful to Catherine for a long time, and that the assault was supposed to be covered in a video by Keemstar.
Cole said that Keemstar was paid off by the ACE Family to remain quiet on the matter, but Keemstar is now saying that's not the case. Who is Keemstar from the ACE Family drama? How the vlogger got involved in the scandal, his response, and how it's rocking the YouTube world.
Article continues below advertisement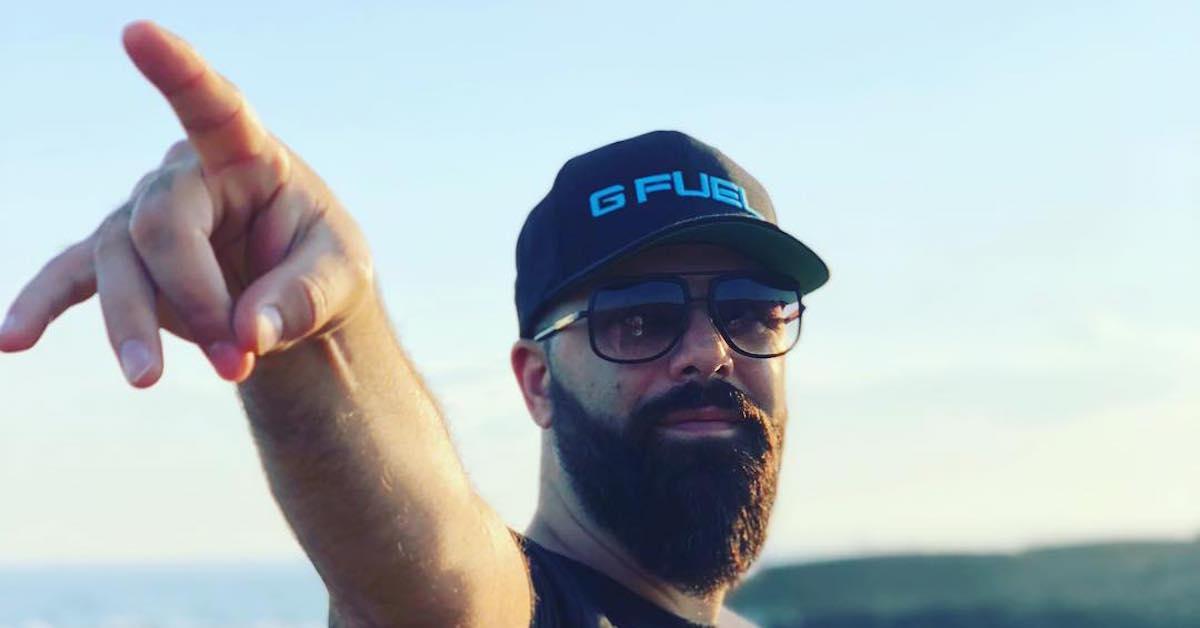 Who is Keemstar in the ACE Family drama?
Daniel Keem aka Keemstar has a YouTube channel called DramaAlert where he breaks down YouTuber news and gossip. In Cole's video, he claimed that Keemstar reached out to him after he tweeted about Austin McBroom's "disgusting" behavior. Cole said it was clear that Keemstar was recording his side of the story, and that he was promised that a video about the alleged rape would be recorded and posted soon after.
Article continues below advertisement
Cole was disappointed when the date of the supposed video posting came and went, and nothing was shared.
"He went ghost," Cole said about Keemstar.
Cole reached out to Keemstar about why the video never went online, especially when fans were speculating about how Austin's alleged rape would be uncovered in it. Cole posted their alleged conversation over Instagram Direct Message, and Keemstar said that he was paid $500,000 by the ACE Family not to post the video.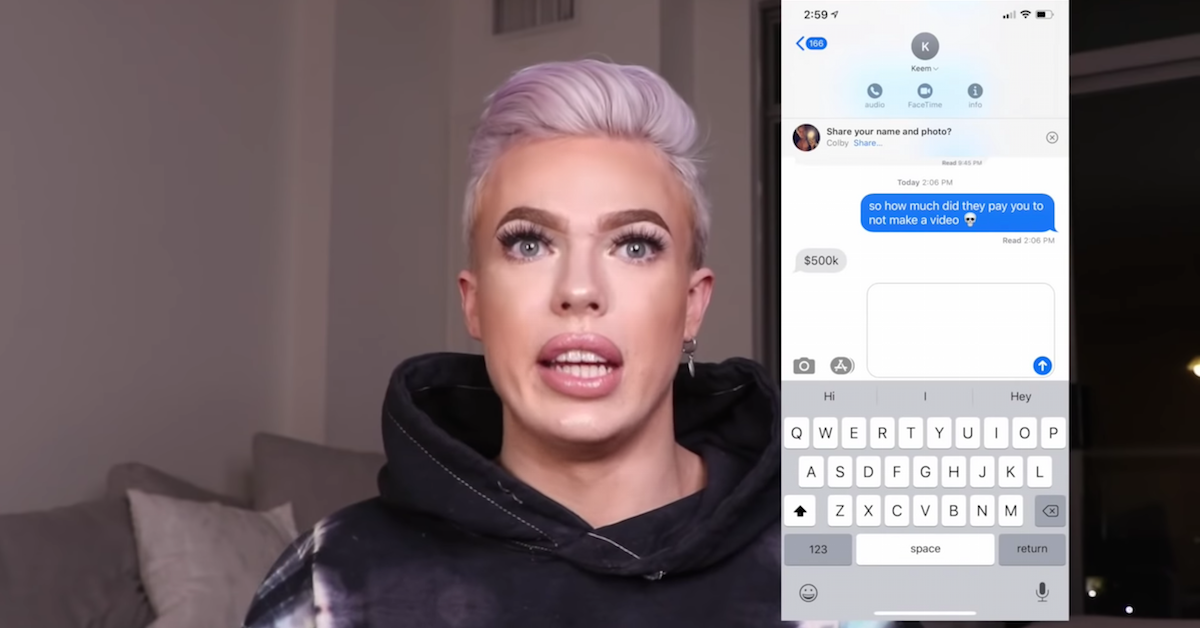 Article continues below advertisement
After Cole's video went viral, many fans were accusing Keemstar of taking a bribe over the justice of a woman who was allegedly assaulted. Keemstar didn't stay silent for long, however, and he responded to Cole's video claims on his DramaAlert channel.
Article continues below advertisement
Keemstar said Cole was actually the one who ghosted him.
Keemstar definitely went on the offense in his video, and he talked about how he's been hearing allegations of Austin McBroom's cheating for a year. He said that he's been getting a lot of pressure to write the story, but that there were no women who were willing to speak about it.
He claimed that women were saying that they were afraid to name themselves because Austin always made them sign a Nondisclosure Agreement (NDA) before hanging out with them.
Without someone who had experienced the alleged assaults, Keemstar said it was impossible to put a video together that was completely factual. But, he thought had finally gotten the right information when one woman came forward and wanted to talk.
Article continues below advertisement
"We had one girl, that was coming on to do an interview, to tell us about her and Austin and everything," he said. And then, she disappeared. Without my star witness, I couldn't make a video on Austin. I couldn't even get a hold of this girl anymore."
Article continues below advertisement
After, Keemstar was still looking for someone who had dealt with Austin, which was when he noticed Cole's tweet. He then reached out to the beauty vlogger to set up an interview with Cole's friend.
In a crazy twist, Keemstar said that almost immediately after, a random number began texting him about how Cole himself was romantically involved with Austin, and that he was upset after the demise of their romance. Keemstar didn't buy the story, and thought that Cole was just clout chasing.
Keemstar claims that Cole never got his friend to speak with him, so the story couldn't be published. That's when Cole reached out to Keemstar about how much money the ACE Family paid him to stay silent.
"Listen, you can't pay me to not make a video," Keemstar said. "I'm pretty well-off. I thought this was kind of a joke question. I didn't think he was being serious. So, I responded sarcastically by saying $500k."
Article continues below advertisement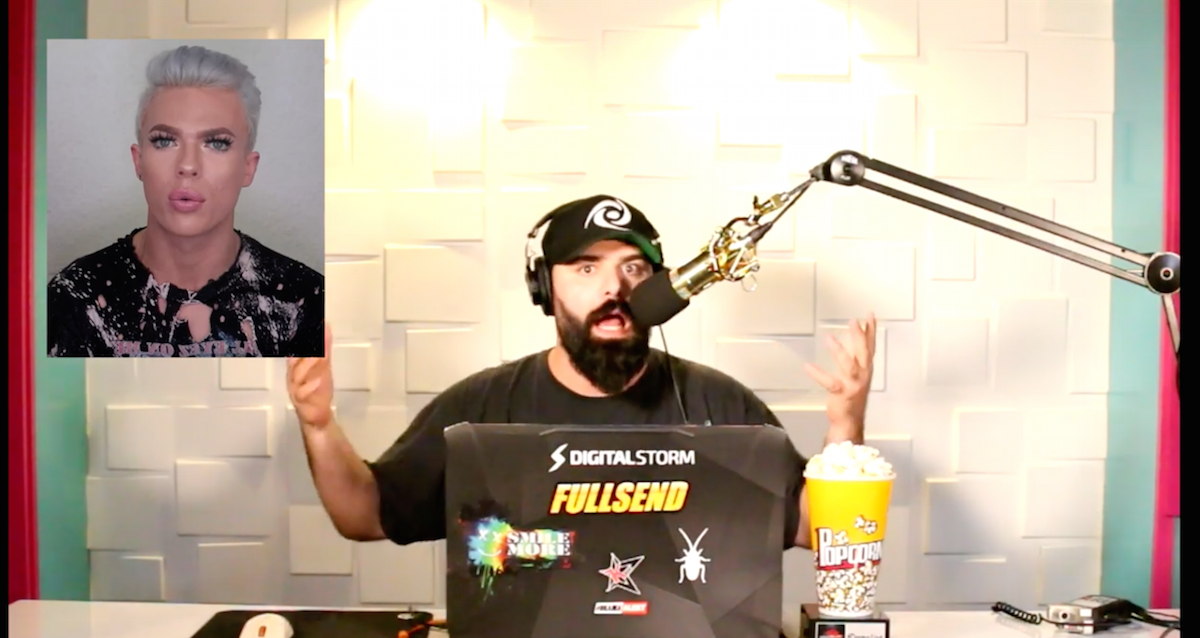 When Cole didn't answer after a few hours, Keemstar says that he texted again. "Cole, I'm being sarcastic..." the message read. Interestingly, when Cole posted his video, this text was not part of the screenshot that he shared.
Keemstar also said that he was under the impression that the story was that Austin had cheated. He claims that he never heard of the rape allegations until Cole posted his video.
Article continues below advertisement
One of Cole's "friends" gave her side of the story.
He found one of the women involved in Cole's story, and he reached out to her. The woman, Leslie Hannah Belle, has now chosen to tell her side of the story. She posted an Instagram story where she talked about how Cole put the video up for his own intentions, and that it wasn't his experience to tell. She did not do an interview with Keemstar, though.
Article continues below advertisement
"To speak on this video that Cole Carrigan posted, some of you have already figured out that I'm the other girl they're talking about in the video," Leslie wrote. "I feel like this video was made for the wrong reasons, and this wasn't Cole's story to tell. Cole even texted me that we could get paid $100,000 from this, following the claim that DramaAlert was paid off $500k..."
In the most jaw-dropping detail of it all, Cole had texted Leslie that he wanted to get paid off by the ACE Family in order not to share his video. He said that because he thought Keemstar was paid off, he believed that he could get $100,000 from the family to stay quiet. He promised that he, Leslie, and the third woman would split the money.
Article continues below advertisement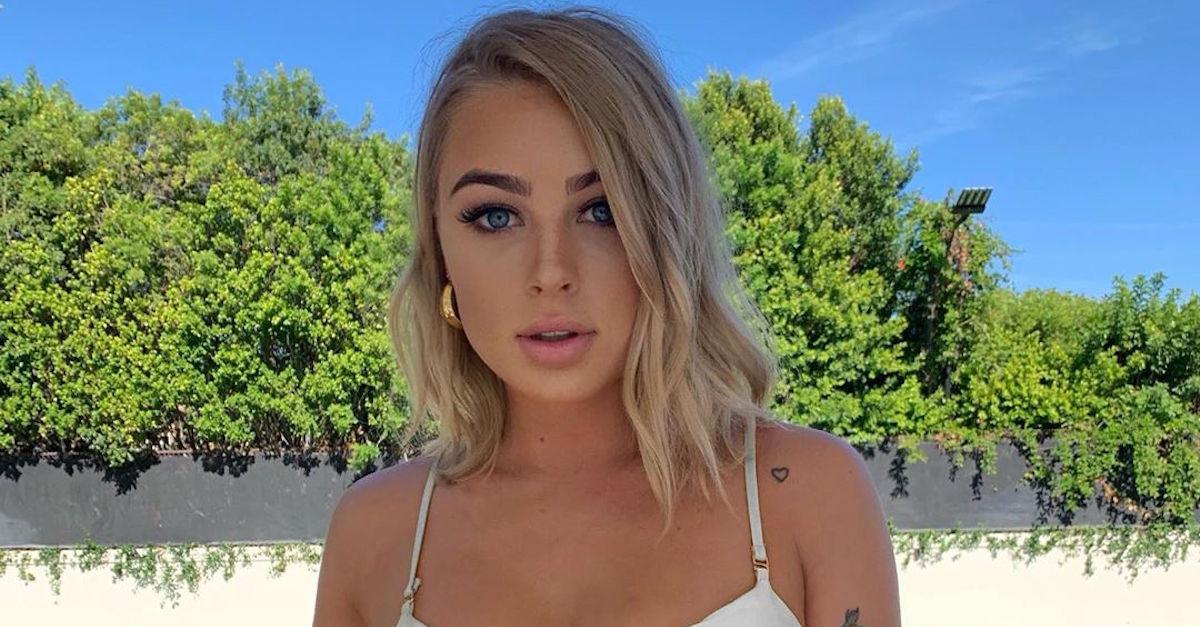 In the rest of her post, Leslie denied that she was raped, and said that Austin didn't rape anyone the night that she was hanging out with him. The other woman involved, Amanda Trivizas, hasn't commented on Cole's video, but she is allegedly the one in his video whose voice was altered. Leslie also named Amanda in her Instagram story about the incident.
Article continues below advertisement
Austin has also commented on the allegations against him, through the ACE Family Twitter page. He said that he will take legal action against Cole.
Article continues below advertisement
There will surely be more information in the coming days about Cole's story and Austin's side of the matter. As the drama unfolds, we hope that the truth comes out.
If you need support, call the National Sexual Assault Hotline at 1-800-656-4673 or visit RAINN.org to chat online one-on-one with a support specialist at any time.