The ACE Family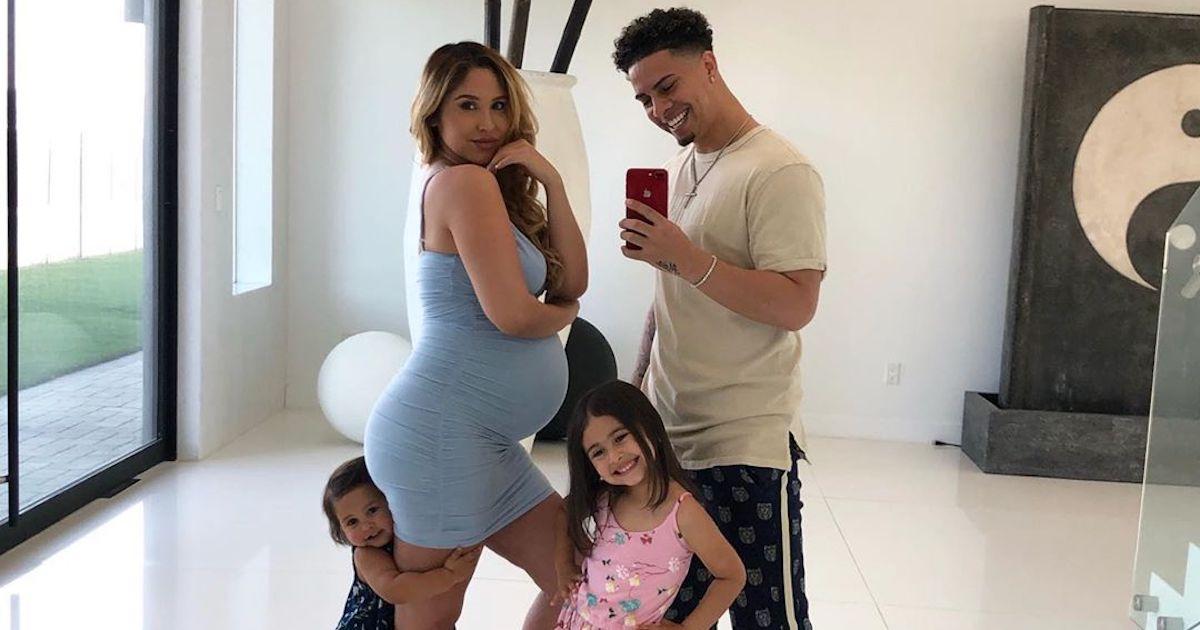 Who is in The ACE Family?
The ACE Family is the name of a popular YouTube channel that is led by Austin McBroom and his wife, Catherine Paiz McBroom. The Los Angeles-based couple started vlogging in 2016, and their platform has more than 19 million subscribers. In the years since they started making videos, the couple has welcomed three children together (and they secretly got married).
Though known for their family-friendly videos, Catherine and Austin have been embroiled in their fair share of controversies over the years.
Austin McBroom — Before focusing full-time on vlogging, the 28-year-old played college basketball. His brother, Landon McBroom, also has a popular channel called L&S. In recent years, Austin has been at the center of scandal. In 2019, he was accused of sexual assault in a video posted by Cole Carrigan. In 2020, a video of Austin spanking daughter Elle led to backlash. Several of his old tweets have also caused a stir online.
Catherine Paiz McBroom — The 29-year-old started dating Austin in 2015, and they got engaged in 2017. Though she grew up in Florida, Catherine moved to Los Angeles to be with Austin. Outside of vlogging, Catherine has worked as a model, and she's also passionate about fitness.
Elle McBroom — When Elle was born in 2016, Austin and Catherine created the ACE acronym for their first initials. The four-year-old also has her own Instagram page, and she's an active participant in her parents' videos.
Alaïa McBroom — Alaïa is the middle child in The ACE family, and she was born in October of 2018. Reality star and makeup mogul Kylie Jenner led the gender reveal when Catherine was pregnant with Alaïa.
Steel McBroom — The most recent addition to The ACE Family is son Steel, who was born in June of 2020. The couple announced that they were expecting Steel in January of 2020, and that he would complete their family.
Where does The ACE Family live? Details on the ACE Family's house.
YouTubing has proved to be a lucrative venture for Austin and Catherine, as they purchased a $10 million Los Angeles home in 2018. They initially purchased two homes in the Woodland Hills neighborhood that were located close together. They eventually connected the houses for one luxurious mansion.
While they did give an extensive house tour when the renovation was completed, the pair did not disclose how much the ambitious project cost.
Did Austin cheat on Catherine? Is there ACE Family drama?
Like many other couples in the public eye, Catherine and Austin have dealt with their fair share of cheating rumors over the years. In October of 2019, former Team 10 member and makeup YouTuber Cole Carrigan released a viral video about Austin. In the video, he accused Austin of cheating on Catherine, and of raping Cole's unnamed female friend. He alleged that Austin had a reputation of cheating on Catherine regularly, and that the two were only together for the cameras.
Austin vehemently denied the contents of the video, and it has since been taken down. The family has dealt with a few other controversies since then.
Is the ACE Family canceled?
Aside from the cheating scandal, Austin has gotten into hot water for his past racist / sexist tweets. In January of 2019, he was also criticized for taking Catherine's little sister to a sex shop. He bought the young girl a phallic-shaped lollipop, which he showed in a video, and he urged her to keep it a secret.
In July of 2020, an ACE Family video went viral yet again for the wrong reasons. In a resurfaced video, Austin spanked his 4-year-old daughter Elle on the butt, and he then said "Oh god, I can't." Many found this video to be sexually charged and predatory in nature. Some online users called for Austin and the ACE Family to get canceled. Catherine and Austin have not addressed the video or the cancelation drama.
What is The ACE Family's net worth?
It has been reported that the YouTube family has an estimated net worth of $14 million. They mainly make money from the ad revenue on their vlogs, and because they have monetized views from YouTube. They also promote products on Instagram, and they have various sponsorships.
Latest The ACE Family News and Updates