Catherine Paiz From the Ace Family Responded to the Rape Allegations Against Austin McBroom
Who is Catherine Paiz from the Ace Family? She's Austin McBroom's fiancée and the mother of his two kids. She responded to the allegations against him.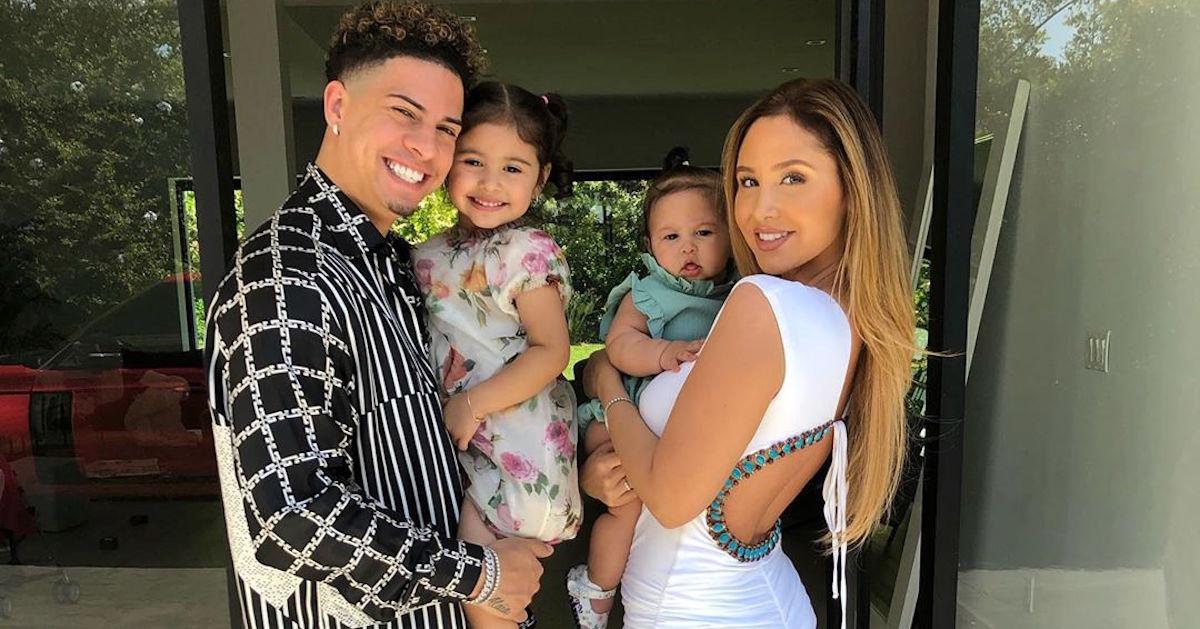 Austin McBroom is the patriarch of the Ace Family; he and Catherine Paiz have a YouTube channel with millions of subscribers. Austin's name became a fixture in the media when beauty vlogger Cole Carrigan released a video to "expose" Austin for allegedly raping one of Cole's good friends. When the video was first released, fans were calling for Austin to be "canceled," for the police to get involved, and for his reign of YouTube success to come to an end.
Article continues below advertisement
Cole named several people in his video who he felt were blameworthy in covering up Austin's alleged actions. He called out vlogger Keemstar for being paid off by the Ace Family to stay silent, which Keemstar has vehemently denied in a video. Austin himself also released several statements on his social media pages, and he noted that he would be taking legal action against Cole.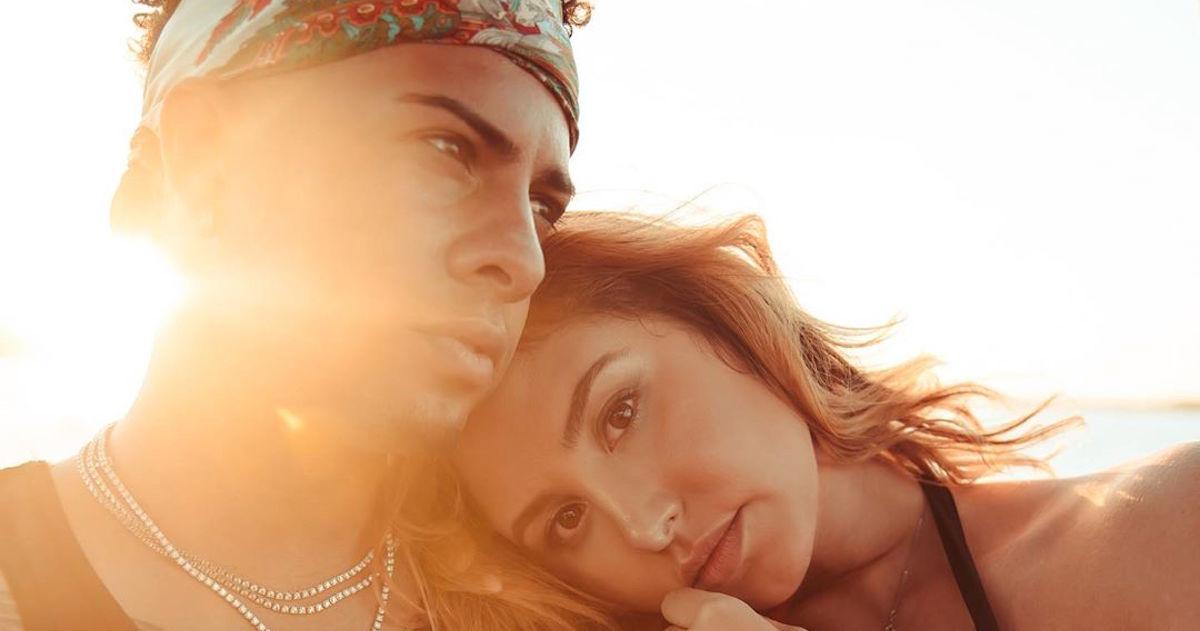 Article continues below advertisement
One person whose take on the matter is of great interest to fans is Catherine Paiz. But who exactly is Catherine Paiz from the Ace Family? She's Austin's fiancée, the mother of his two kids, and she's the other part of their successful channel. And we have all the details on her response following the rape allegations, how the couple built their YouTube empire, and the cheating rumors that have plagued their relationship for months.
Who is Catherine Paiz from the Ace Family?
Before the Ace Family was involved in the accusations against Austin, they were just a regular family who happened to make their careers off of YouTube. Catherine was born in Montreal, but her family moved to Miami when Catherine was young. She worked as a model throughout her teen years, and went to St. Louis College. Austin played basketball in college, at three different schools, including St. Louis, where the pair ultimately met.
Article continues below advertisement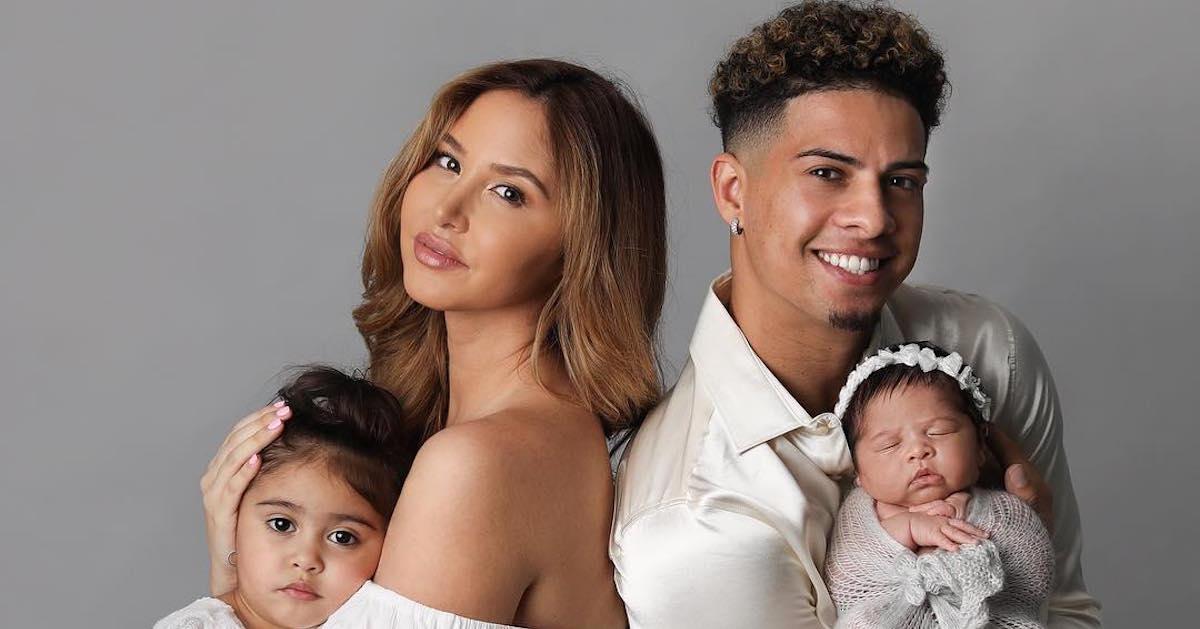 The two first locked eyes at a dinner party, and Austin was immediately smitten. After several dates, Catherine was fully invested in their relationship, and they found out they were expecting their first child in 2015. Daughter Elle was born in 2016, and Catherine and Austin got engaged in 2017.
Their second daughter, Alaïa was born in October of 2017. Kylie Jenner was in charge of the gender reveal ahead of Alaïa's birth.
Article continues below advertisement
Catherine has fully supported Austin through the infidelity rumors that have been circulating for the last few months. Multiple Twitter users claimed that they had proof of Austin's cheating ways, but couldn't release said proof because they signed NDAs.
Catherine responded on Twitter, writing "Post your 'proof' the people wanna see. How about you post what you got and if someone tries to sue you [I'll] pay for it. Deal? I swear ppl believe everything they read."
Will Catherine and Austin break up following the Ace Family scandal?
While many fans expected that Austin and Catherine wouldn't be able to weather the storm of Cole's claims, for now, the couple is remaining a united front. Austin already tweeted about taking legal action against Cole, and he fully denied sexually assaulting the woman at the center of Cole's video.
Article continues below advertisement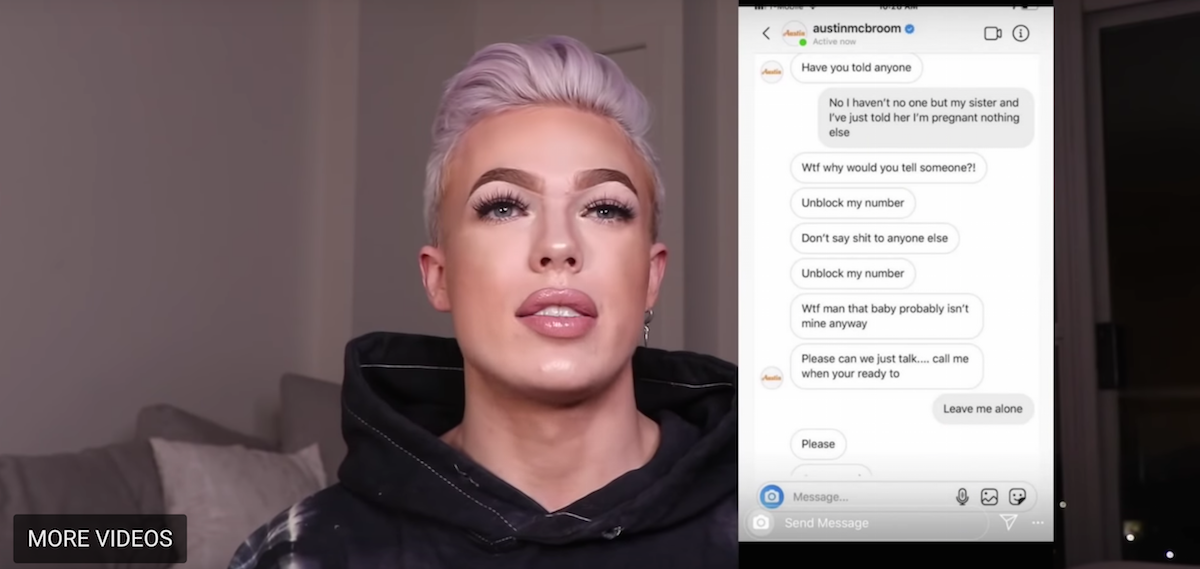 Catherine posted a screenshot of a direct message exchange that mirrored the one that Cole posted in his video. In Cole's video, he put screenshots of exchanges that were allegedly between Austin and other women.
Article continues below advertisement
Catherine's tweet implied how easy it was to photoshop these messages to make it seem like Austin had cheated. In her tweet, she photoshopped a DM exchange between herself and Kanye West.
She captioned the photo, "I don't know who's worse? The person who photoshops conversations OR the people who believe it? NEXT. Can't break us, ever."
Article continues below advertisement
Catherine also retweeted a fan who said that she was laughing at Catherine's fake DM exchange. She wrote, "I literally died of laughter along with everything else that comes up."
It appears as if Catherine is not taking Cole's claims seriously, and that she will not be ending her relationship with Austin.
Cole did also respond to Catherine's claim that he photoshopped the messages. He said that one thing he couldn't have photoshopped was the photo of blood on the bed, which he showed in his video. The bloody sheets were allegedly a result of the rape.
"Wait, is this b---h delusional?" Cole tweeted. "How does this have anything to do with RAPE? U can't photoshop blood onto a bed? Don't be a f-----g idiot."
Article continues below advertisement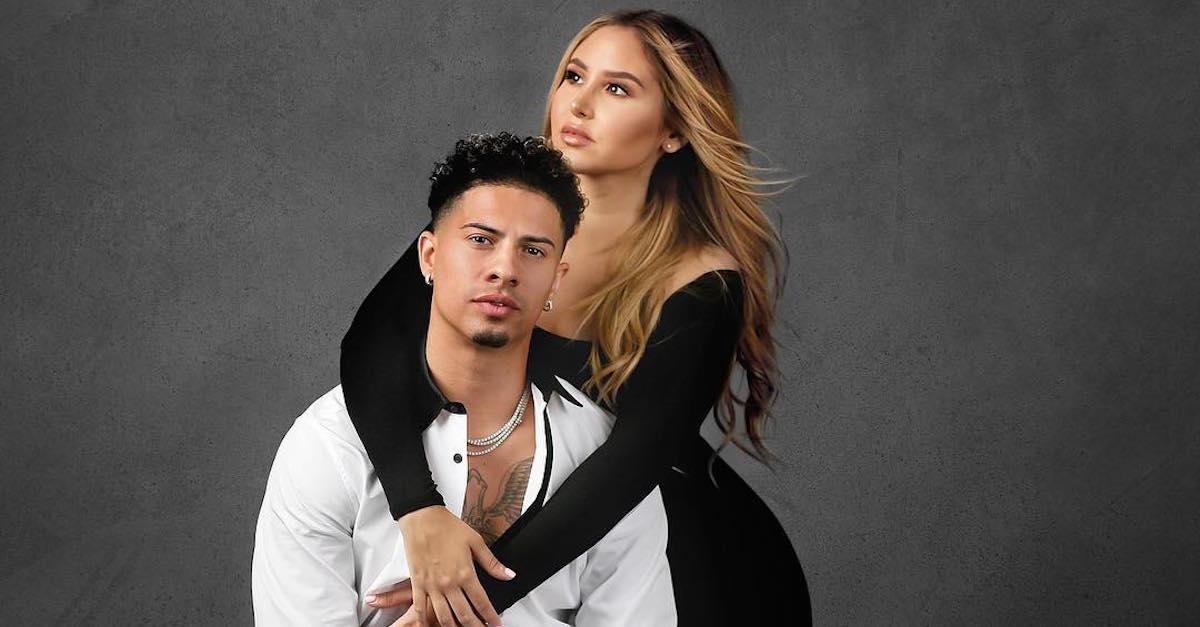 We have a feeling this won't be the last responses that Cole or Catherine makes. We do hope that the truth is revealed, and that further proper actions are taken if needed.
If you need support, call the National Sexual Assault Hotline at 1-800-656-4673 or visit RAINN.org to chat online one-on-one with a support specialist at any time.