The ACE Family Is Sharing All the Details of Baby No. 3 on YouTube
The ACE Family finally revealed their baby's name nearly a week after his birth. Austin McBroom and Catherine Paiz's newest addition joins two sisters.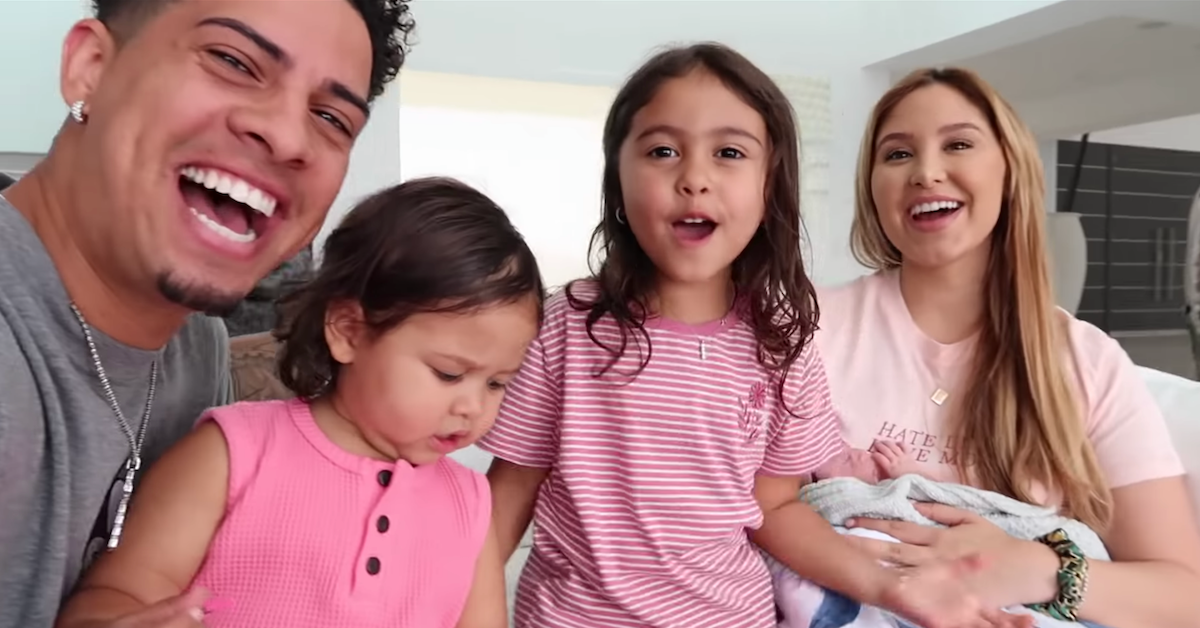 Known for their family-friendly YouTube channel, Austin McBroom and Catherine Paiz McBroom are the heads of The ACE Family. Along with daughters Alaïa and Elle, the two have been vlogging their lives for their 18.9 million subscribers since January of 2016.
In January of 2020, Catherine and Austin confirmed that they were expecting their third child together. At the same time, they revealed that they were having a boy.
Article continues below advertisement
Naturally, in the months leading up to the baby's due date, the ACE Family continued putting out content and teasing the birth details to their fans.
The baby was born on June 20, and Austin and Catherine posted several videos about the delivery before they revealed what his name would be.
What is the ACE Family's newest baby's name? Keep reading to find out!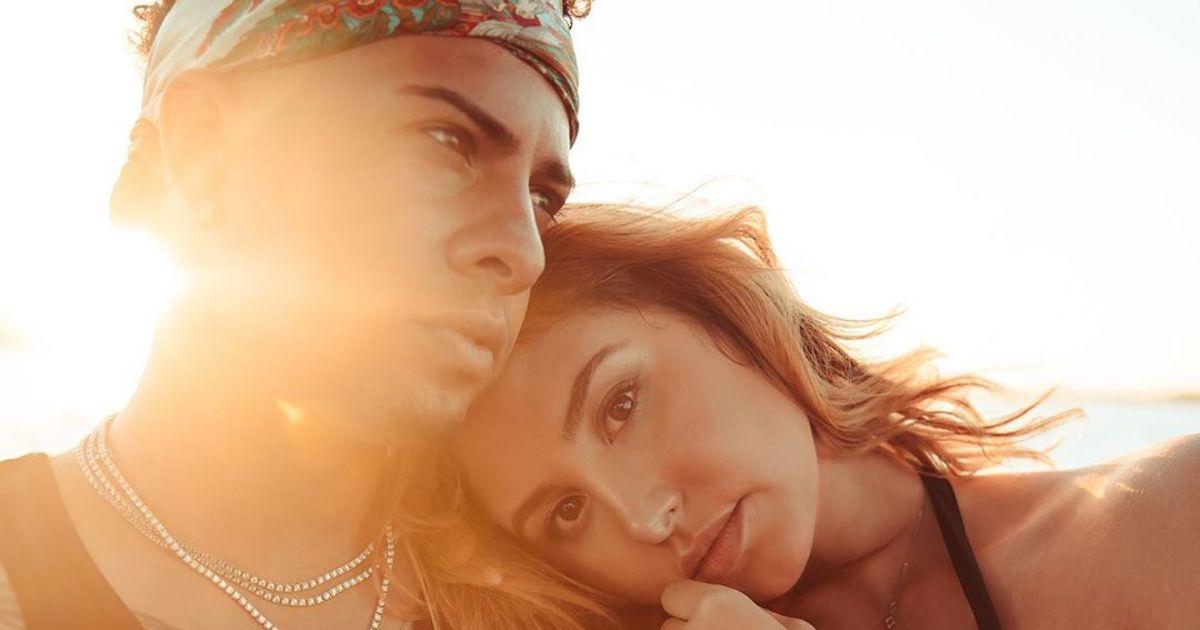 Article continues below advertisement
What is the ACE Family's baby name?
The ACE Family generally films every day (and posts every few days), but they switched up their schedule following the birth of Baby #3. In their birth vlog series, Catherine and Austin discussed going to the hospital, the labor process, and how the girls reacted to meeting their little brother. But, they noticeably kept their little one's name to themselves.
More than a week after their son was born, Austin and Catherine finally announced that they named their boy Steel McBroom in "BABY NAME REVEAL!!! **IS THE ACE FAMILY NAME CHANGING?**" which they posted on July 2.
Though their names have all started with one of the letters in the word "ACE," Catherine and Austin veered from their tradition for their son. But, they justified this change by explaining that they referred to themselves as aces, and that the "s" now stood for Steel.
Article continues below advertisement
Catherine and Austin explained how they chose the name Steel.
Before they actually revealed the baby's name, the pair discussed their initial struggle to settle on a boy name.
"I feel like his name is very significant to me in a lot of different ways, and I want to share that with you guys. When I was pregnant with Elle five years ago, we obviously didn't know if we were having a boy or a girl. I always knew if I had a daughter, I would name her Elle ... for a boy, it was kind of hard to pick a name," Catherine said.
Article continues below advertisement
She explained that the name first came to her when she was pregnant with four-year-old daughter Elle.
"There was a certain occasion where Austin was actually playing basketball in another city. I was home alone a lot during that time. It just came to me one day. The name just came to me, it was so random. It didn't really mean anything at the time, at all. It's kind of an uncommon name, and kind of, in a way, odd. But, I told Austin and he liked it."
The couple then explained that they had encountered a psychic, who told them that they would go through a hard time (which may have been in reference to the drama when Cole Carrigan accused Austin of cheating), but that they would soon welcome a son.
Austin also commissioned someone to write Catherine a poem, and their son's name was included in it. They read the poem aloud for their viewers.
Article continues below advertisement
"I don't know if you guys are going to like it or not. I love his name ... something about him in particular, I feel so much power," Catherine said about her son's moniker.
"It reminds me of superheros," Austin said. "It's so strong."
The baby already has an Instagram page with more than 300,000 followers. They did not reveal if their son would have a middle name.
You can watch The ACE Family baby name announcement below!