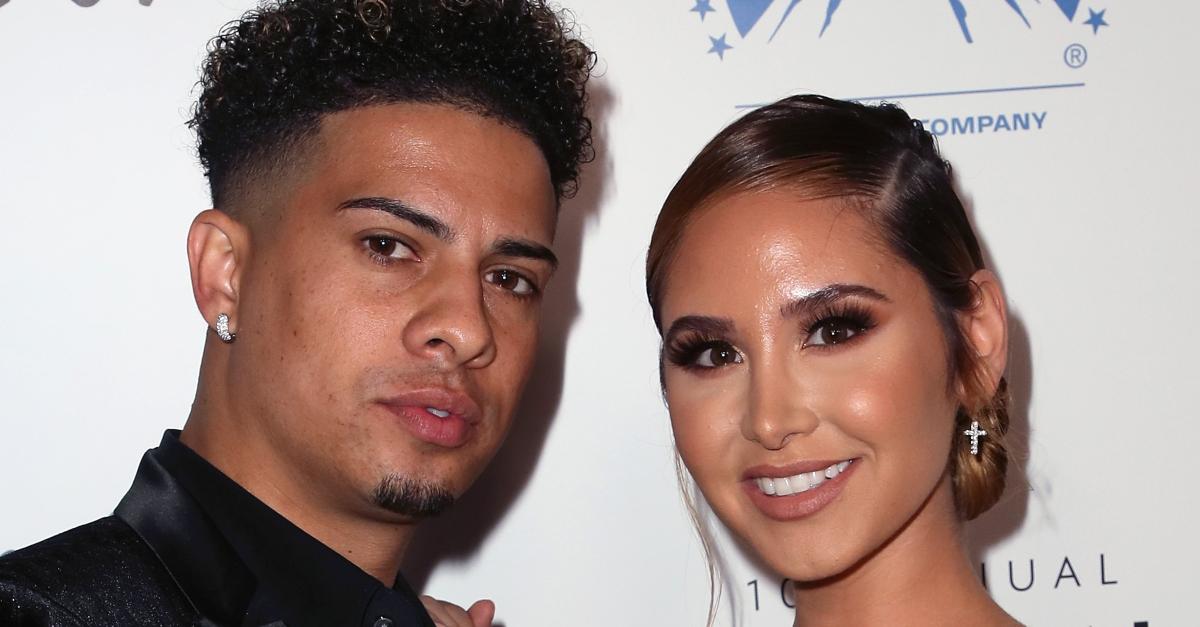 The ACE Family's Austin and Catherine Finally Admit They Got Married... in 2017
While some know Austin McBroom, Catherine Paiz, and their daughters Elle and Alaïa from The ACE Family YouTube channel — which has millions of subscribers — many were first introduced to the family following an "exposed" video that beauty vlogger Cole Carrigan posted in October of 2019 that alleged Austin was a cheater.
However you came to learn about this powerhouse YouTube family, there is no denying that every move that the ACE Family makes is followed closely by their big fanbase.
Article continues below advertisement
Are Catherine and Austin from the ACE Family married? The two have called each other "husband" and "wife" on social media before, but they never shared wedding news. Because they chronicled their engagement, and first two pregnancies in videos, fans weren't convinced that the two would have tied the knot without making it a spectacle online.
But, in their latest video, the couple finally revealed their marital status, and why things seemed so confusing for fans.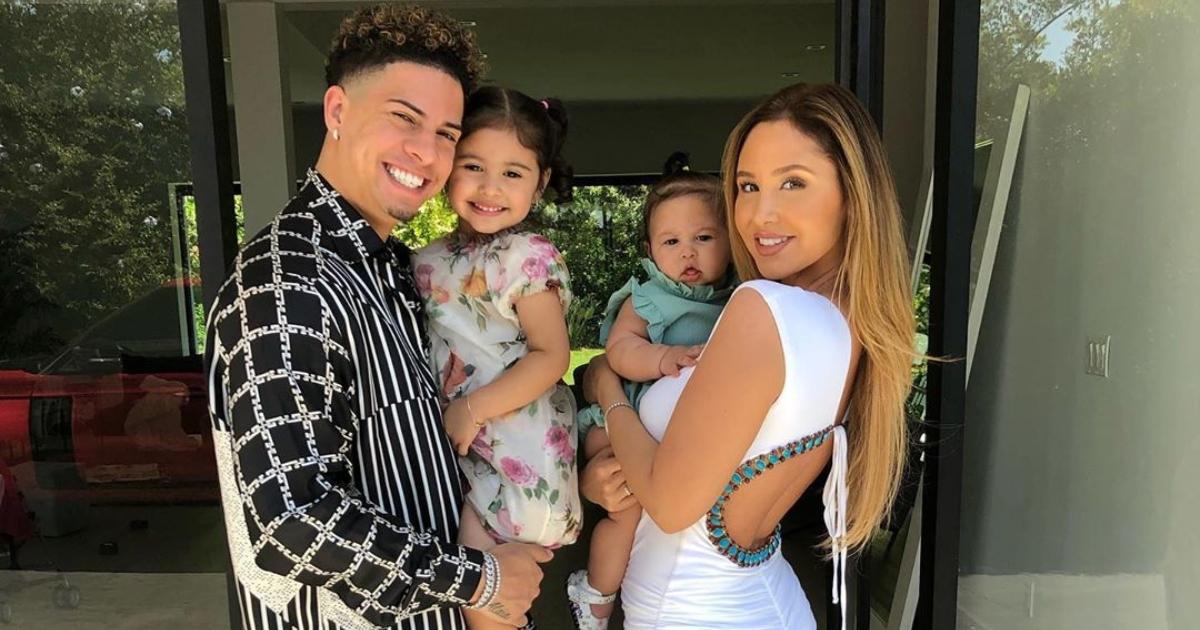 Article continues below advertisement
Are Austin and Catherine from the ACE Family married?
When Catherine and Austin announced that they were expecting their third child together (and their first boy) in the beginning of January, fans were surprised at how they chose to reveal their pregnancy news. Instead of posting a video and a gender reveal like they had done previously with their past two pregnancy announcements, the couple simply posted photos on their respective Instagram pages.
They also immediately announced the sex of their baby, and they didn't make further comment about the pregnancy on their channel at the time.
This could have something to do with the fallout from the Cole Carrigan drama (which Austin vehemently denied), or it could just be because they wanted to keep things private, which is what they have said.
The ACE Family posted an update about their marital status on YouTube on Jan. 18 entitled "We Got Married."
Article continues below advertisement
While some assumed that the video title would be clickbait, Catherine and Austin did finally clear up the speculation and confirm that they got married.
"We never said we weren't married, we just didn't say that we were married," Catherine said about keeping things under wraps.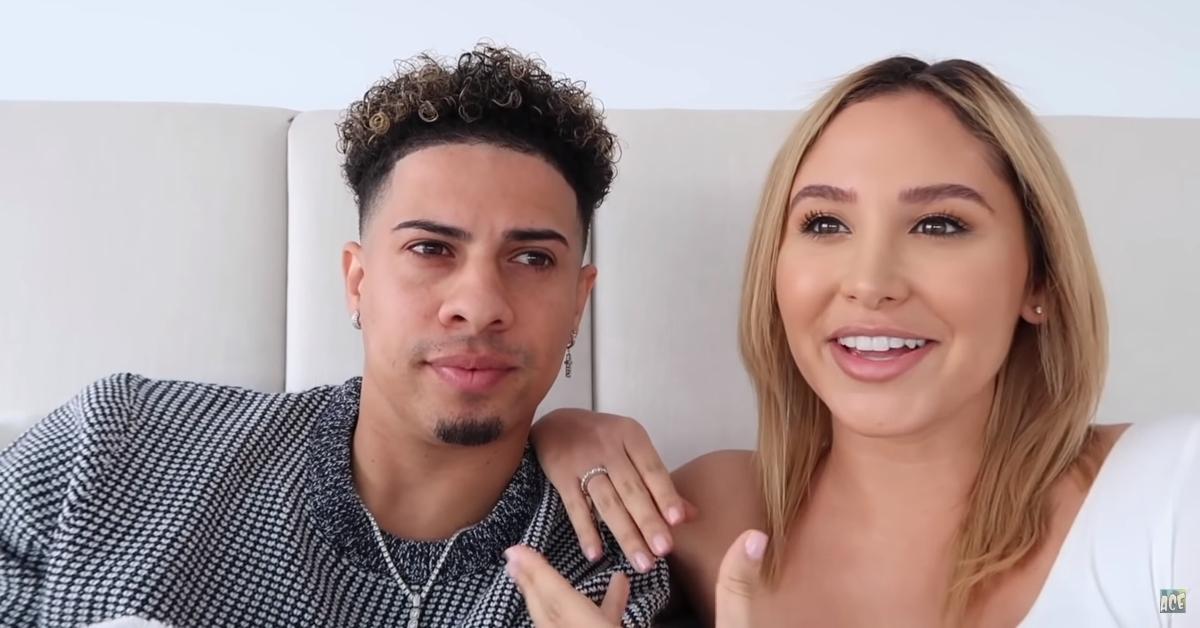 Article continues below advertisement
Austin then went on to say that he and Catherine had wanted to share the news for a while, but they weren't sure what the best way to do so was.
Though it would be natural to assume that viewers would soon get footage from a glamorous wedding, the couple also admitted that they had a backyard wedding. Catherine explained that neither of their families attended, and that they wore T-shirts and flip flops for the nuptials.
The most shocking part of their reveal video was that the couple has actually been married since 2017.
"It counts for us and how we feel, but to the public, to you guys, it doesn't necessarily count because we want it to be special for all of us," Austin continued.
After sharing a photo from their wedding — which did confirm that they got married in casual attire by the pool in their backyard — the couple discussed their future plans.
Article continues below advertisement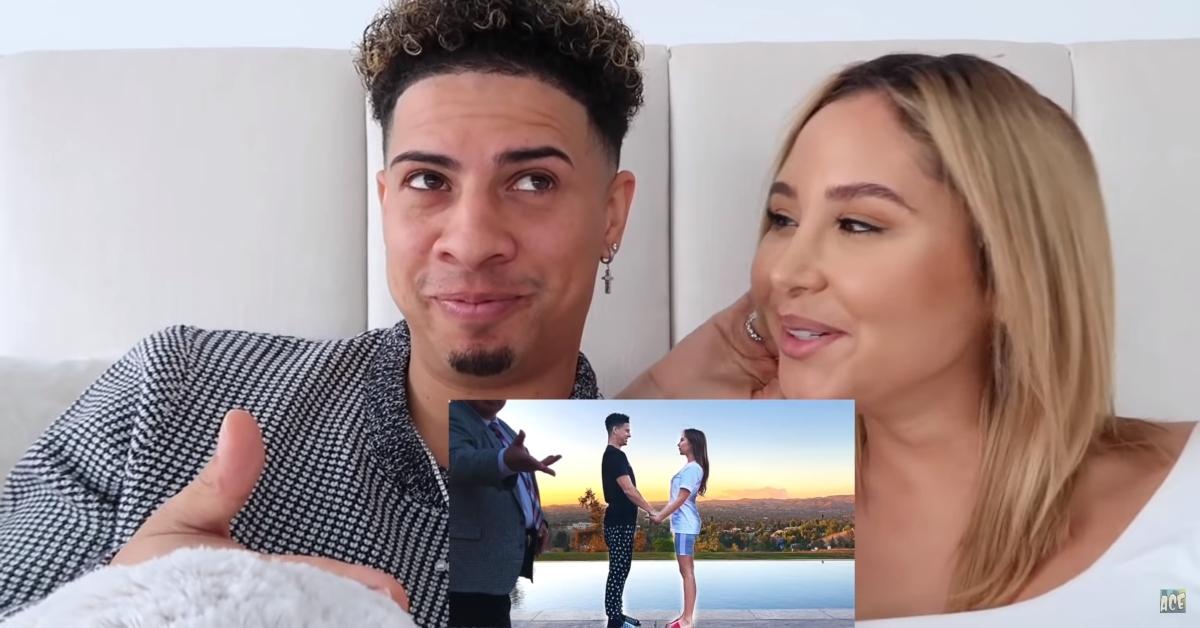 Will the ACE Family have a more public wedding in the future?
In their announcement video, Austin hinted that the couple has plans for a big ceremony and reception in the future, but that it was important to them that they made things official in a more private and intimate way.
"The wedding that I want to plan for her is something that is extremely memorable. And that's going to take a lot of time and a lot of funds," Austin said.
Article continues below advertisement
The couple teased that the time for their public wedding and reception was "coming up."
"That's what we're looking forward to, it's the ceremony," Catherine said. "Scratch the actual marriage. I'm looking to have that special day — to have pictures to look back on and give to our grandkids... I just wanted to be able to say, to us, that we are married."
They also confirmed that it would take place once their family is "complete" after the birth of their third child. Catherine has not confirmed her due date.