Jake Paul Said ACE Family Member Catherine McBroom Has Been in His DMs
Did Catherine McBroom cheat on her husband, Austin McBroom? Fellow YouTuber Jake Paul hinted that Catherine was in his DMs online. Details.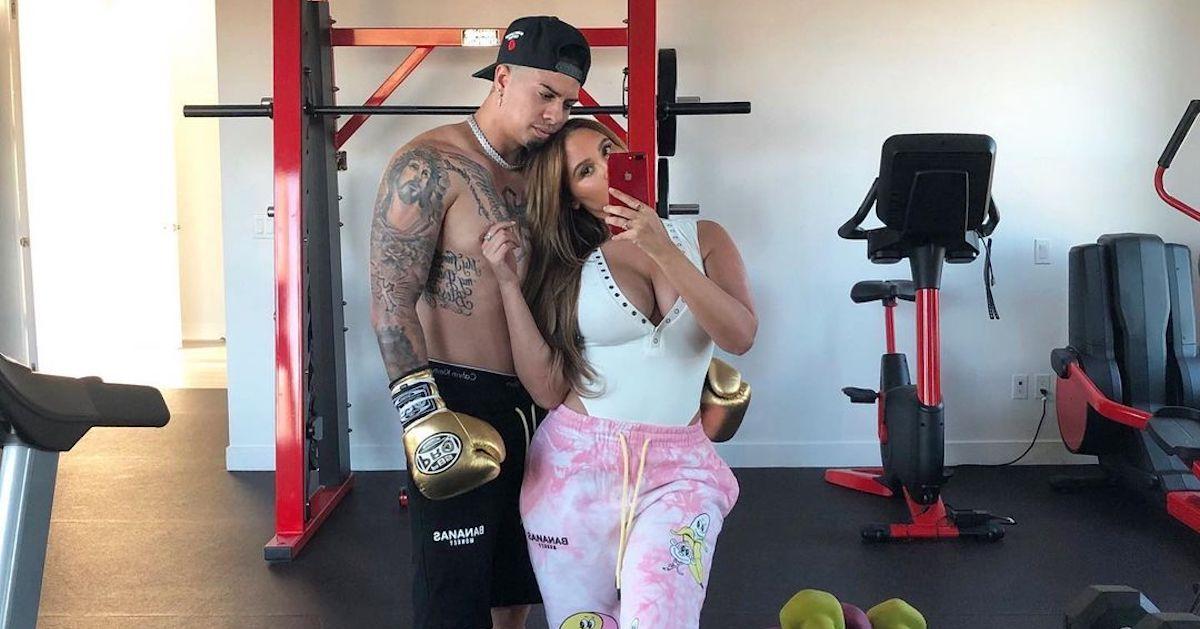 Controversial YouTuber and amateur fighter Jake Paul is used to pulling stunts to get attention and views online — he "married" Tana Mongeau in Las Vegas, he created the Team 10 content house, and he got in trouble for hosting parties during the COVID-19 pandemic — so it's no surprise that he's now throwing some punches at The ACE Family aka Austin and Catherine McBroom.
Article continues below advertisement
Known for their more family-focused YouTube platform, Austin and Catherine McBroom have sporadically gotten involved in some vlogger drama.
But after Austin called out Jake and TikTok star Bryce Hall for labeling themselves as fighters, Jake suggested that Catherine had been messaging him.
Did Catherine cheat on Austin? Keep reading to find out why Jake, Austin, and Catherine are feuding, and whether there is any truth to the rumors.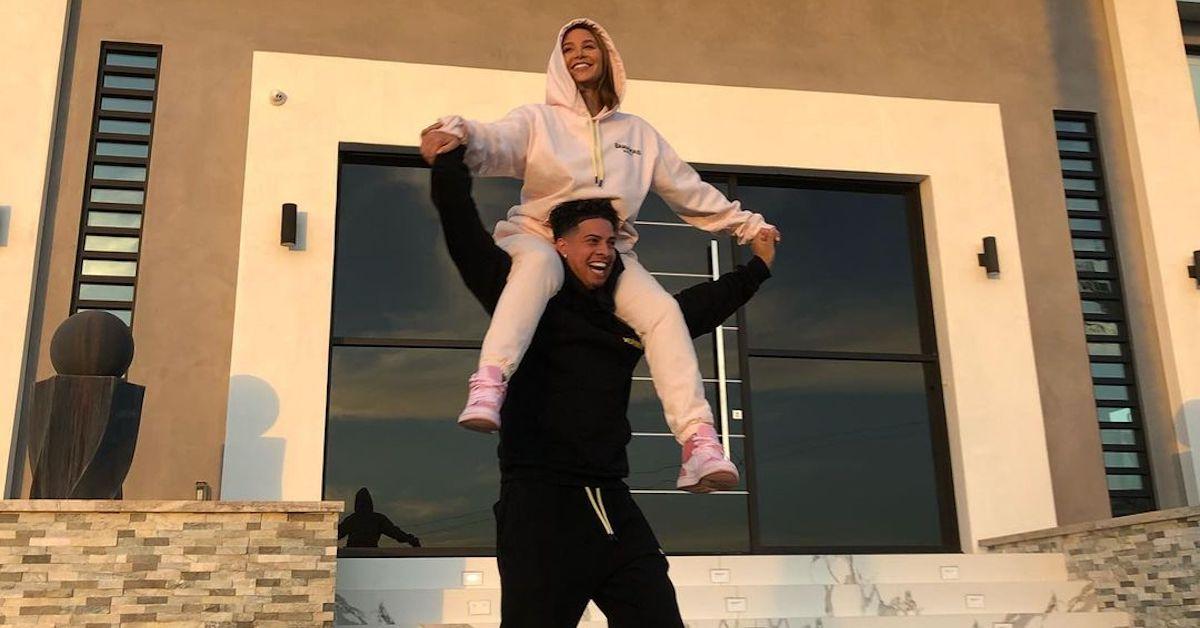 Article continues below advertisement
Did Catherine cheat on Austin?
While Austin was notably embroiled in a potential cheating scandal in 2019 when former Team 10 member Cole Carrigan accused him of being unfaithful, Catherine has largely stayed above the fray.
She welcomed Steel, her third child with Austin, in the summer of 2020. Both Catherine and Austin have continued to post vlogs and Instagram content about their tight bond.
However, Jake Paul did suggest that Catherine had been DMing him, leading some to wonder if the two were romantically involved.
Why is The ACE Family involved in Jake Paul's drama?
Since 2018, Jake has been engaging in lucrative amateur boxing fights with other YouTubers. Though Jake has not won a fight yet, he has made millions of dollars off of his participation in them, leading other influencers to try and follow suit.
On Nov. 15, Austin posted on Instagram, teasing that he was also interested in fighting an internet star.
Article continues below advertisement
"There's a whole lotta boxing talk going on lately. I've been an athlete my entire life so it would be disappointing for me not to get involved. @jakepaul been running from me for years. I got $5m for whoever steps into the ring with me," Austin wrote in his caption. "TAG who you think would want this smoke."
People soon flooded the comment section with suggestions and tagged many content creators, including Logan and Jake Paul and Bryce Hall.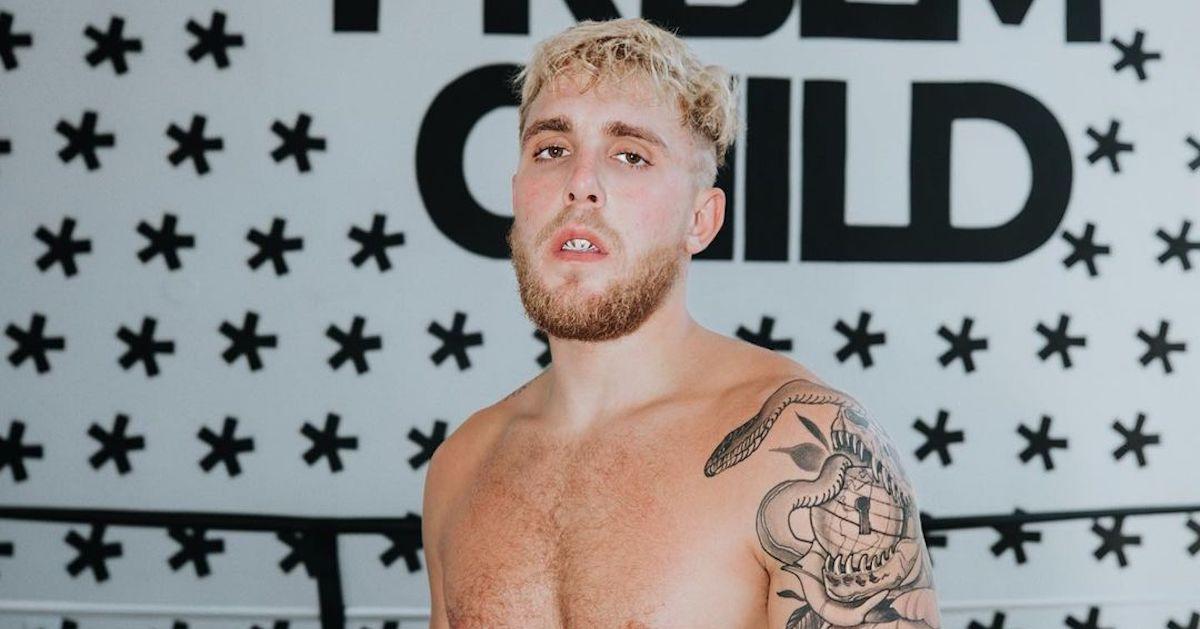 Article continues below advertisement
The ACE Family patriarch soon took to his Instagram stories to discuss his potential opponents in the ring.
"I just created a whole lotta chaos. My bad," Austin wrote in one post, along with the crying/laughing emoji.
Austin then wrote "Weak" over photos of each of the influencers.
After Jake and Bryce responded on their respective pages about Austin's lack of fighting experience, Austin sounded off again.
"Little boys think just because I got a family I'm joking about this boxing s--t. All I can say is, 'Ducks.' And y'all think y'all really inventing the game because you've been boxing for what? A year? Maybe two? Whatever y'all learned in two years, I'm gonna learn in a few months. And I ain't ever met a dude so confident when he ain't ever won a fight."
Article continues below advertisement
The former college basketball player then reiterated why he was referring to the other influencers as ducks.
"People do a lot of talking, but when the time comes, they start ducking," Austin wrote in another story.
Unsurprisingly, Jake had a few things to say about Austin's harsh words.
Article continues below advertisement
Jake posted an Instagram story of Austin's original fight post. He hinted that Catherine had slid into his DMs in the caption.
"I'd be more worried about your wife in my DMs," Jake wrote on his story.
Catherine then responded that Jake was never on her radar.
"How original. I forgot you existed until my husband mentioned you today," she wrote. "@JakePaul, I'll be sending you an invoice for this free publicity."
She eventually deleted this post.
Jake definitely wasn't done riling The ACE Family up, however.
He then wrote, "Austin had her hit the quick story delete. But yo @CatherineMcBroom, how you gon send me an invoice if the publicity is free? I mean, I never got an invoice for some free s--t. U good over there?"
He also posted a screenshot of his DMs, which included a message from Catherine.
"Delete your story, WTF??" the message in his inbox read.
Article continues below advertisement
Jake went on to post a poll for his 13.6 million followers, asking if he should reveal more about Catherine's other messages to him.
"Should I post the receipts?" he wrote. The answer choices were, "Yes," and "No, don't homewreck."
The story was later deleted.
After Jake's suggestion that Catherine was in his DMs, her husband threatened to hurt Jake.
Article continues below advertisement
"AND... When it comes to people talking about my family, I'll really beat yo b---h a--. We don't have to set a date, I know where you live," Austin wrote in another Instagram story.
Austin's final take on the matter was when he posted two Instagram stories. He superimposed a duck's face over a photo of Jake from one of his boxing matches.
"Since I made my lil post, this is the most attention you've gotten for your own fight. #DuckHuntingSeason."
He then posted a photo of a duck with Jake's face photoshopped in.
"I'm going to bed now, wake me up after your fight. You better pray to whoever you pray to that you win this next fight. #DuckHuntingSeason."
Austin and Jake's feud is getting them both a lot of attention online. It remains to be seen if it's real, or if it's all to promote an actual fight between the two.
Before the pair decides whether to fight it out, Jake is slated to take on Nate Robinson in the ring on Nov. 28.