The ACE Family Found Out They Were Pregnant Right as the Cole Carrigan Drama Began
When is the ACE Family's due date? The couple announced their third pregnancy in early January, and now are revealing when their son is due.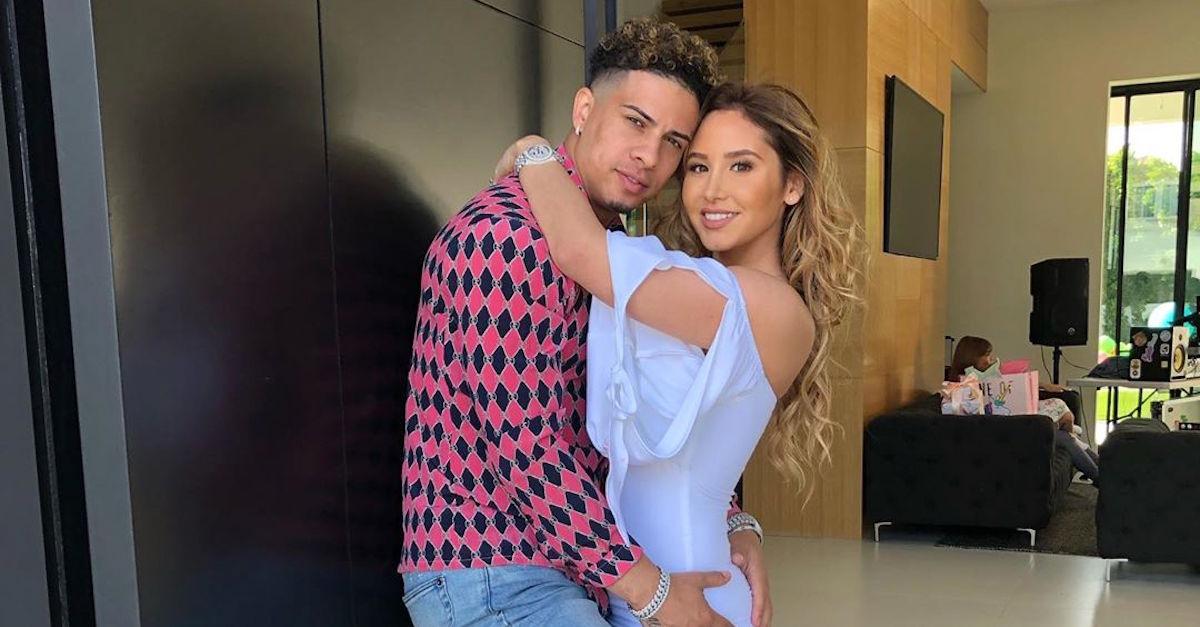 When thinking about content creators on YouTube, the ACE Family is near the top of the list of influencers. Catherine Paiz and Austin McBroom have been chronicling their relationship for years on the site, and they've since gotten engaged, welcomed daughters Elle and Alaia, and revealed their marriage since starting their channel.
Article continues below advertisement
Most recently, the couple shared that they were expecting a baby boy together. While they kept the rest of the details of his arrival under wraps, they finally shared more about when fans can expect to see their family grow.
When is the ACE Family's due date? Catherine and Austin McBroom shared further details about when they're expecting their son to arrive, and how a psychic told Catherine about this baby a decade ago.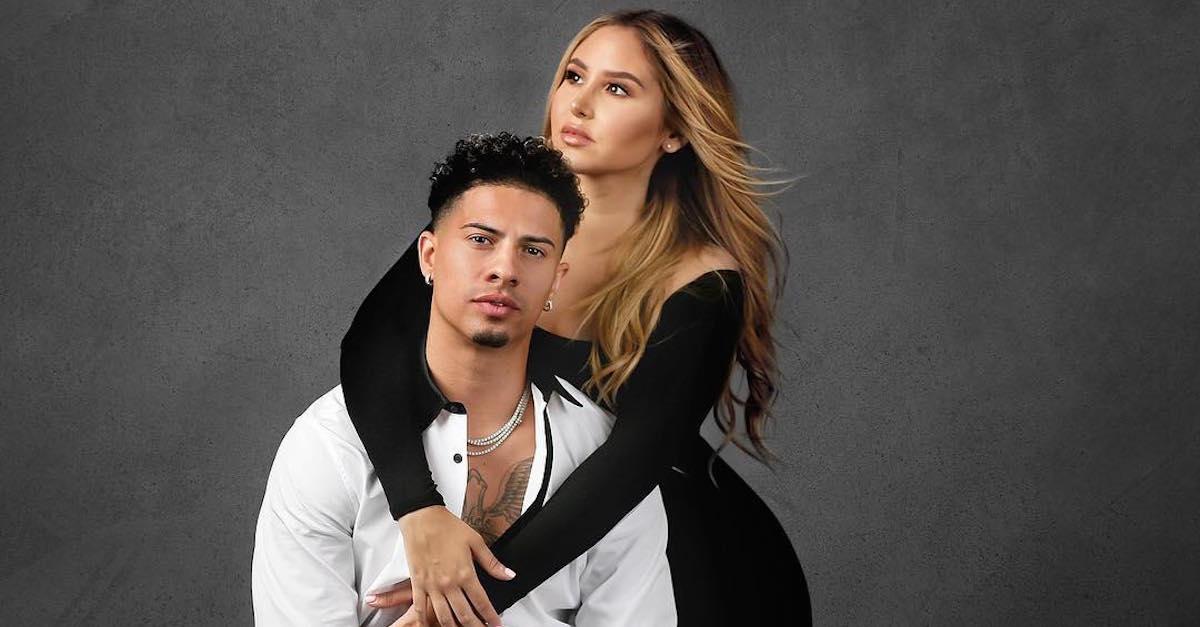 Article continues below advertisement
When is the ACE Family's due date?
Nearly three weeks after revealing that they were expecting their third child together, Catherine and Austin disclosed when their son is due in a video. In "Revealing Our Son's Due Date," Catherine explained that they learned they were pregnant in October, and that she had gotten pregnant toward the end of September.
She said that their baby boy is due on June 25, and that she hoped he would be born around then because she wanted him to have a cancer zodiac sign.
"I found out I was pregnant in October, around the time when my second daughter, Alaïa, turned one," Catherine revealed. As followers of the family will know, Cole Carrigan dropped his "The Truth About the ACE Family" video on Oct. 14.
The timeline of the pregnancy and the fact that they were dealing with the allegations against Austin at the time potentially explains why they had a more low-key reveal months later. The couple has not mentioned the Cole Carrigan drama on their channel since.
Article continues below advertisement
Fans were also confused over the timeline because the couple had posted a video about taking a pregnancy test on Oct. 8. The pregnancy tests came up negative, and viewers wondered if the couple had made the video up. Catherine explained that she had gotten a false negative, and that she ended up taking another test a week later that revealed that she was pregnant. She then decided that, because she had taken the test off camera, that she would reveal the pregnancy to fans in a different way.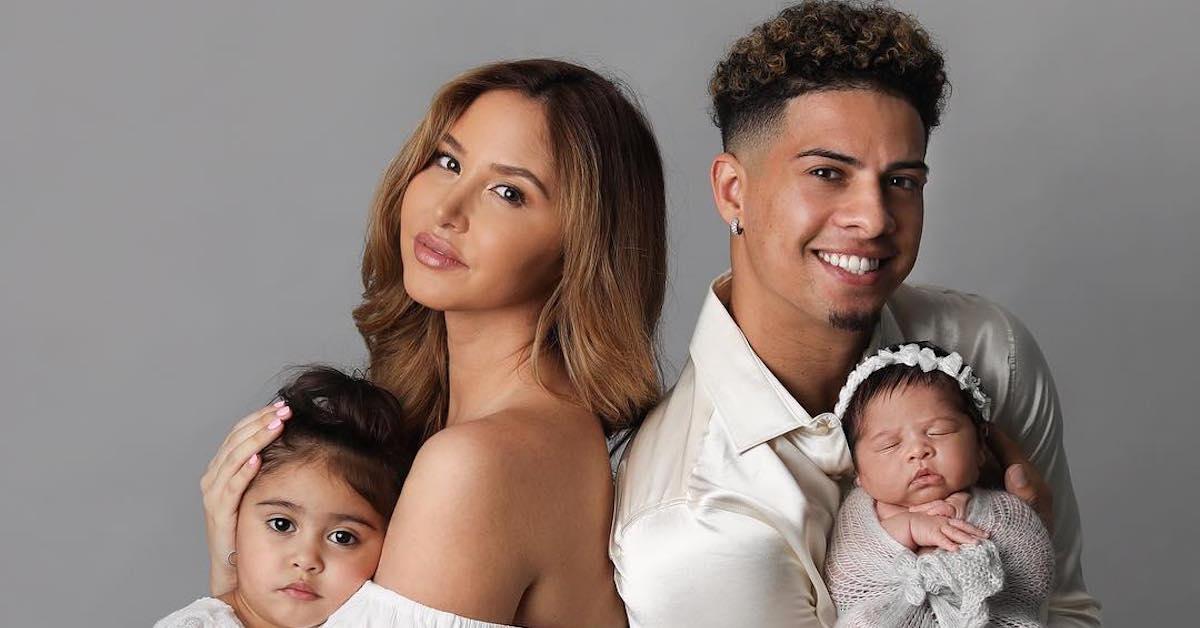 Article continues below advertisement
Catherine said that a psychic predicted her third pregnancy years ago.
While most of the ACE Family's video was about how Catherine was feeling and the details of her pregnancy, she also discussed how a supernatural force had predicted her pregnancy nearly 18 years earlier.
She explained how she had seen a psychic when she was around 12 years old at her local salon. The woman told her that she would one day have a "powerful son" who would be her last child.
She claimed that the psychic also said that she would have three kids, that she would marry a biracial athlete (Austin played college basketball) and that their family together would "touch a lot of lives."
Article continues below advertisement
"This boy is going to be a very powerful, powerful, powerful man," Catherine recounted about what the psychic said about her future son. "She said that he was going to be my protector."
The YouTuber got emotional when recounting her interaction with the psychic, as she realized that everything the woman said came to fruition.
Article continues below advertisement
Catherine also updated fans on how she was faring during her third pregnancy.
"He is very, very calm compared to the girls," she revealed. She also said that she was showing more than she did when she was pregnant with Elle and Alaïa. She also said that the baby was measuring bigger than average.
Watch the ACE Family's due date reveal below.