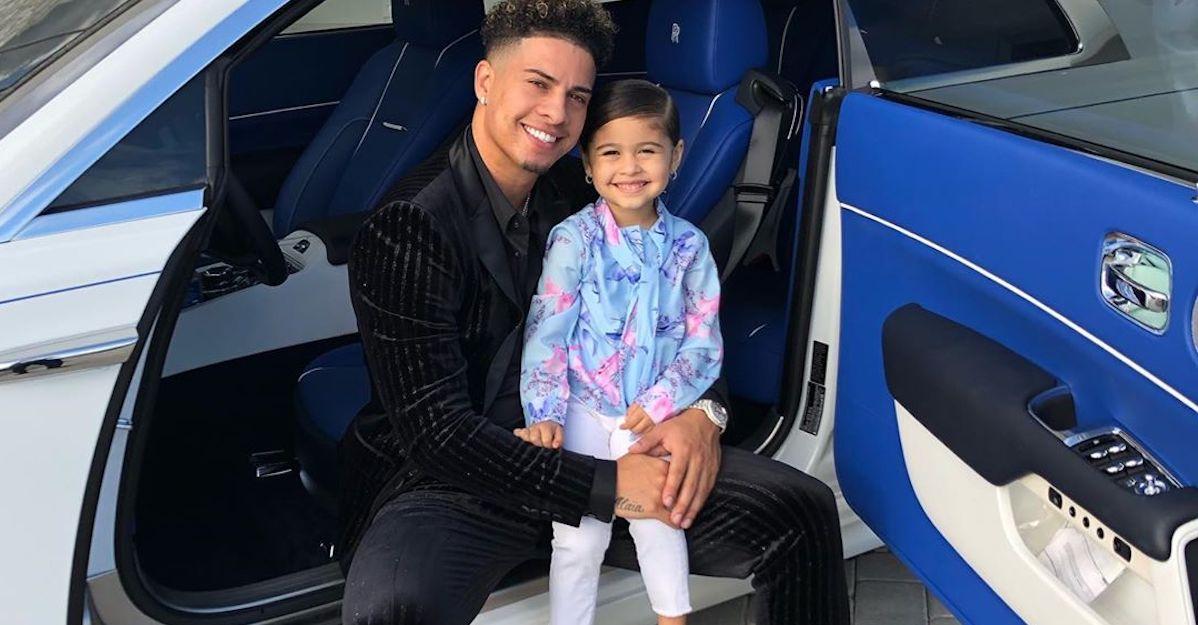 People Are Still Trying to "Cancel" Austin McBroom for That Butt Slap Incident
A resurfaced video where Austin McBroom slapped his daughter's butt and said, "Oh, damn" online still has people disgusted.
In the aggressive, never-ending struggle for internet popularity and securing new likes, social media stars will go to some extreme lengths in order to garner as many hearts, shares, and reposts as possible.
Article continues below advertisement
One of those social media stars who is Austin McBroom, the patriarch of The Ace Family, who it seems is getting canceled every other week for his online antics.
More recently, Austin — who is married to Catherine McBroom and is a dad to three — went viral because he slapped his daughter on a live stream.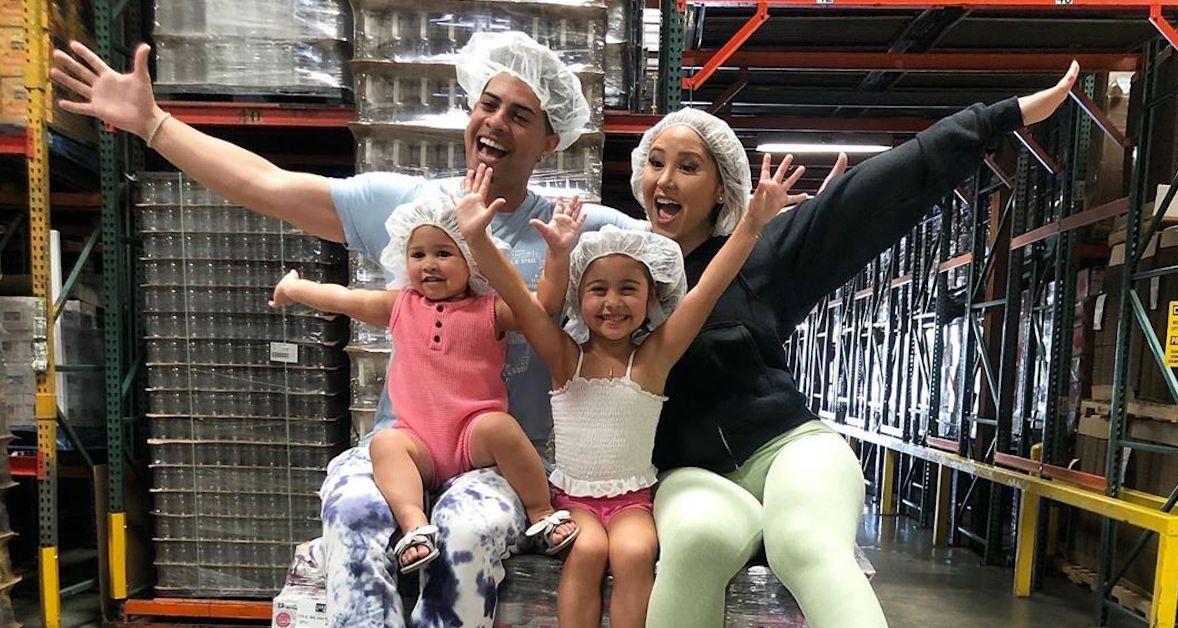 Article continues below advertisement
Did Austin McBroom really slap his daughter's butt?
In a clip that's making the rounds on the internet once again, the Ace Family dad is seen slapping his 4-year-old daughter Elle's butt in a seemingly suggestive way and then saying, "Oh God damn."
As expected, people called out Austin on social media. "I understand that but the way he looked at her and say "gahdamn" was kinda creepy to me," one concerned viewer tweeted before another added, "the way the little girl pushed his hand away from her butt too...."
Article continues below advertisement
Austin started being accused of predatory behavior towards children, with some social media posts even pointing out that he's done similar things with his wife's younger sister.
In another video, he brought the child to a sex toy shop and bought her a lollipop that was shaped like a penis.
Article continues below advertisement
It doesn't help matters either that Cole Carrigan released a video on YouTube that delineates a list of sexual assault claims against Austin. The clip was titled, "The Truth about the Ace Family" and has since been deleted and Austin responded online by stating that the clip was defamatory and he'd be pursuing legal action against Cole.
Many believe that the video's disappearance is directly linked to that legal action.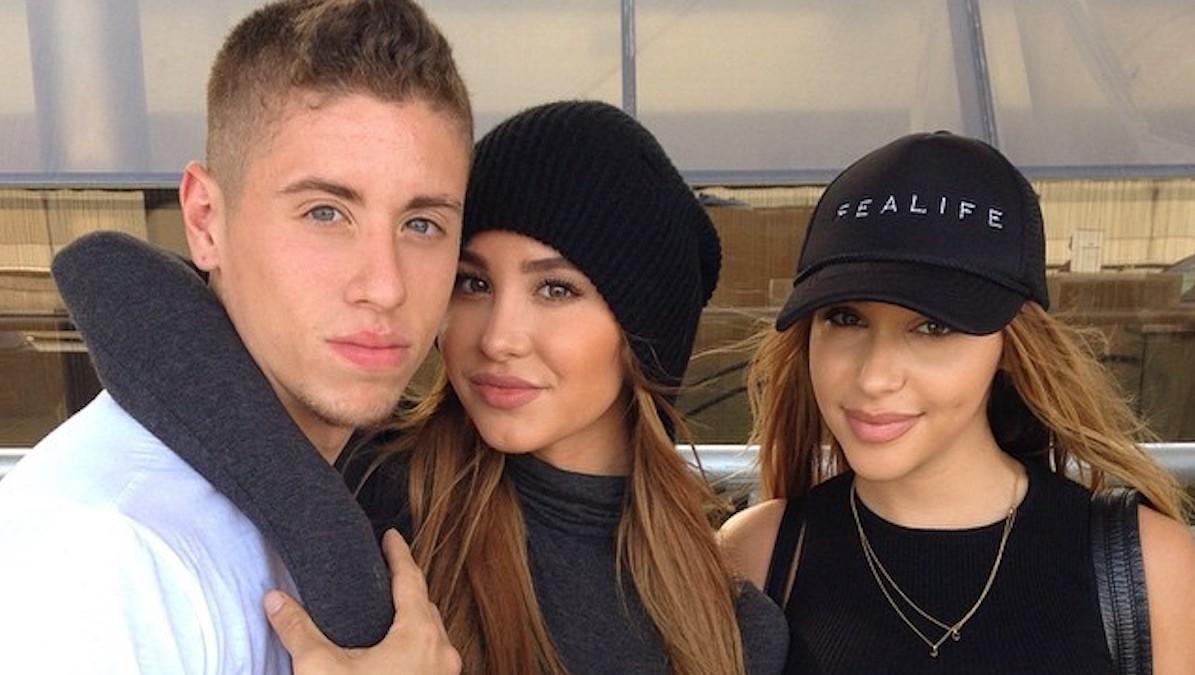 Article continues below advertisement
Austin's Twitter response is still on the internet where he posted screenshots from his phone app stating:
"If you've not heard, I have recently been a victim of extortion, defamation, and slander. I knew this was a cold world but never did I foresee something this disturbing upon me. Thank you to all of my Ace Family members for all of your concerns and thank you to those who know my character and my heart."
Article continues below advertisement
He continued, "I don't wish this upon anyone and I can only hope that those responsible for this learns from their mistakes and become better people."
Plenty of people didn't seem to buy his apology at the time. As of this writing it's been about a year since the incident and folks are still trying to get the Ace Family's accounts removed from TikTok.
Ever since Austin McBroom has been "exposed" people are scrutinizing his videos.
TikTok viewers are saying that he's continuing to sexualize his daughter in even more recent clips, like this one where Elle begins to dance suggestively and in the skit, he gets angry and begins to chase her off-camera.
Article continues below advertisement
In fact, comments have been turned off for the Ace Family's posts, and they still continue to upload clips of their various in-house hijinx.
But that hasn't stopped people from sharing their opinions on Twitter about Austin McBroom. What do you think?