Austin McBroom Fans Are Calling for Him to Go to Jail
Is Austin McBroom going to jail? After the recent rape allegation made by Cole Carrigan, his fans are calling for him to face the consequences.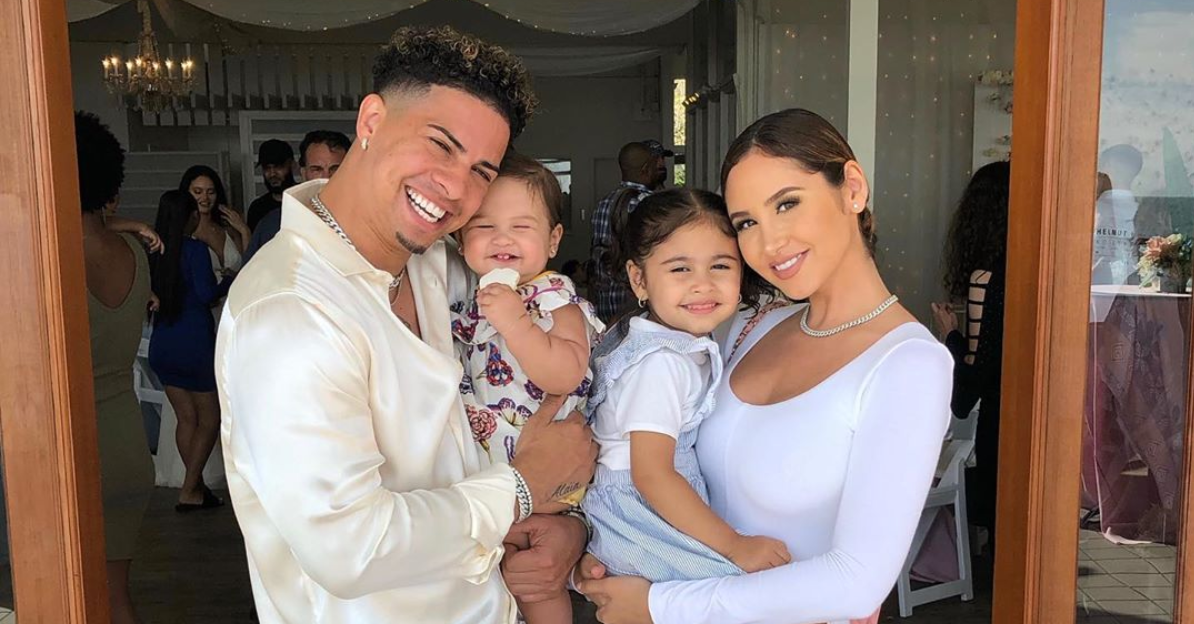 Austin McBroom, former NCAA basketball guard who played for Eastern Washington University and the father figure of YouTube's ACE Family, has been in a lot of hot water lately. While the ACE family is no stranger to controversy, Austin specifically has been named in Cole Carrigan's video claiming that he raped her friend in Miami.
This allegation comes after other controversies about Austin's infidelity against his YouTube co-host (and maybe not-actually his partner) Catherine Paiz.
Article continues below advertisement
Is Austin McBroom going to jail?
While the two have two children together (Elle and Alaïa) and have made a career out of being everyone's #familygoals, more alleged dirt is being revealed on the pair, making it seem like their family is not really #goals after all.
The rape allegation especially comes as a surprise to the group's loyal fans, who seem to have stuck with the ACE family through other drama. But this one they're not letting slide.
What repercussions will Austin face for this — if any? Many people are saying he deserves jail time.
Article continues below advertisement
Austin's fans tell him he belongs in jail.
Probably the biggest backlash that Austin has faced has been from his own fans. After Cole posted his video about the rape allegations against Austin, his own fans weren't having it anymore.
On Oct. 14, Austin tried to play it cool by tweeting, "I think @CatherinePaizand I are due for another get away trip...Where should we go???"
Article continues below advertisement
The biggest response he got? "Jail."
Most of his fans literally just replied with the word "Jail," while others offered more colorful suggestions.
Twitter user @_lizzyhamilton replied "Straight to hell," while user @Cuhitslili "prison !!!! maybe you could see which electric chair works the best ??? or what item does a PERFECT beheading! that would be fun."
Article continues below advertisement
Even the users who were trying to reply sincerely were roasted by anyone ready to cancel Austin. Twitter user @VogueGray tweeted "RHODE ISLAND RHODE ISLAND RHODE ISLAND," to which @yoyoyoitmebri replied "most specific comment i've seen! a jail in rhode island! perfect!"
Seems like his fans won't be contributing any ideas for a romantic getaway any time soon.
Article continues below advertisement
Is the ACE family canceled?
Many are thinking so, as the hashtag #acefamilyisoverparty was trending on Twitter for a while. Even if the allegations are false, the couple has faced a slew of allegations recently.
This isn't the first time Austin was accused of cheating after a Twitter user tweeted at Catherine and told her that Austin had slept with one of her friends and made her sign an NDA. Catherine stood by her man, firing back in a tweet ""Omg lmao — post your 'proof' the people wanna see. How about you post what you got and if someone tries to sue you [I'll] pay for it. Deal? I swear ppl believe everything they read."
Article continues below advertisement
In a tweet on Oct. 3, Cole also accused their whole relationship of being fake. After the couple was met with backlash for their video of them working in a restaurant for a day (which many viewers thought was disrespectful to the working class), Cole tweeted, "How does no one know their entire brand is fake? Austin has f----d so many of my friends RECENTLY (even one girl with his own FATHER) and Catherine knows and is OK with it. As long as he's home in time for the vlogs!!!"
Will Austin actually face jail time for the alleged assault? We're not sure, but it doesn't seem like the family's channel is suffering from the allegations yet.