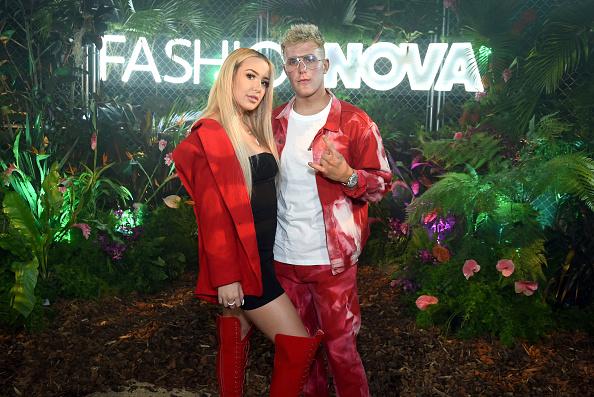 A Timeline of Tana Mongeau and Bella Thorne's Up and Down Relationship
Tana Mongeau and Bella Thorne's drama doesn't seem to be slowing down, even though Tana is set to wed fellow YouTuber Jake Paul on July 28. The exes' once-friendly post-breakup relationship has just taken a turn, with Bella taking to Twitter to claim that she and Tana are no longer "good."
Trying to keep up with Tana Mongeau's love life — which exes she's on good terms with, when she's marrying Jake Paul, if she's actually marrying Jake Paul—is a full-time effort, to say the least.
Article continues below advertisement
A timeline of Tana Mongeau and Bella Thorne's relationship (and drama).
Relationships that play out on social media are often not meant to be, and that was the case for Bella and Tana. The two first began flirting on social media in the fall of 2017 and the Tana Turns 21 star even referred to her relationship with Bella as a dream come true. The frequent PDA-filled social media posts were accompanied by screenshots of texts between the pair and love-filled comments on their respective pages.
Article continues below advertisement
Even with an open relationship — during which time Bella dated rapper ModSun and Tana began seeing Brad Sousa — the couple was not meant to be. They broke up in February, but both stated that they would remain friends. They even proved this friendship by continuing to post about each other in a positive manner and supporting each other in the comments section. Tana and Bella even flirted with the idea of a reconciliation until Tana began dating YouTube star Jake Paul in late April.
Bella is no longer on good terms with Tana.
In a move that is only supremely perfect for the former couple, the beef between Tana and Bella took place over Twitter. Bella originally sent out a tweet on Wednesday that hinted at drama between the pair. "Tana and I are no longer good," she wrote. "She broke girl code I'm over it."
Article continues below advertisement
The fight was only beginning and Tana quickly responded about how Bella was mad at her only on social media, while Bella was telling people in person that the two were okay.
Article continues below advertisement
Does the drama have anything to do with Tana's upcoming wedding?
The Twitter conflict between Bella and Tana may have continued offscreen, or perhaps it ended altogether because Tana has some important wedding planning to do. After a whirlwind two months of dating, Tana and Jake Paul got engaged on June 24, which was Tana's 21st birthday. Rumors immediately began to circulate that the engagement was not real and that the huge ring that Jake had purchased was actually fake.
But, it seems like the pair is moving forward with an even quicker engagement, with a ceremony slated for July 28. Perhaps Bella's beef started when Jake and Tana released their wedding date, making the relationship seem more legitimate than people had anticipated. Her shocking tweet came just a few days after Jake announced the date at VidCon.
Article continues below advertisement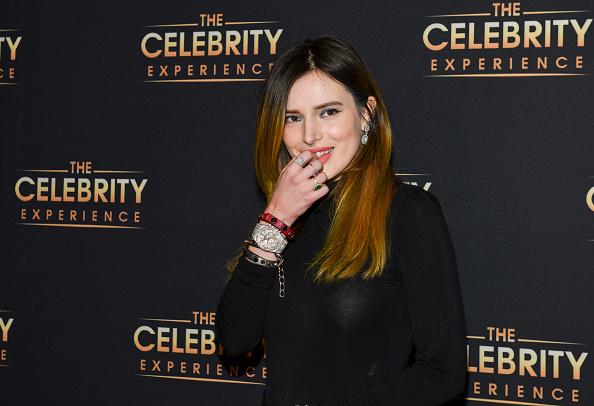 Jake and Tana also took to their Instagram stories on Thursday and shocked fans with news that they were at church together in preparation for the big day. We'll just have to wait and see if Bella gets an invite to the nuptials. And we will see, since MTV is set to film the Vegas wedding.