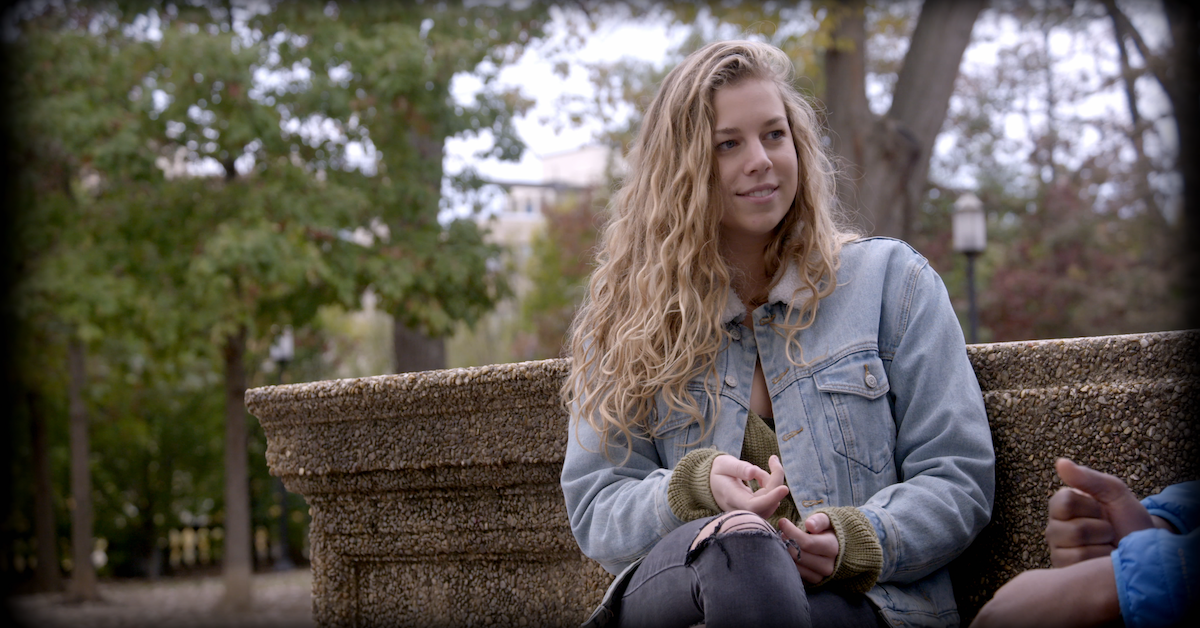 Here's What You Need to Know About Alexa From 'Deaf U'
Your new Netflix must-watch is here with the docuseries Deaf U, set to premiere on the streaming platform Oct. 9.
Produced by actor, activist, and America's Next Top Model's first and only winner to be deaf, Nyle DiMarco, the series follows a group of students at Gallaudet University and gives audiences an unflinching look into the lives of some of the deaf and hard of hearing students who go attend the university.
Article continues below advertisement
The show breaks down stereotypes that many hearing people have of the deaf community and tries to show the multitude of experiences that come with being deaf. One of the students profiled on the show, Alexa Pauley-Simmons, has generated a lot of buzz from her appearance in the trailer. So before you begin your deep dive into the series, here's what you need to know about Alexa.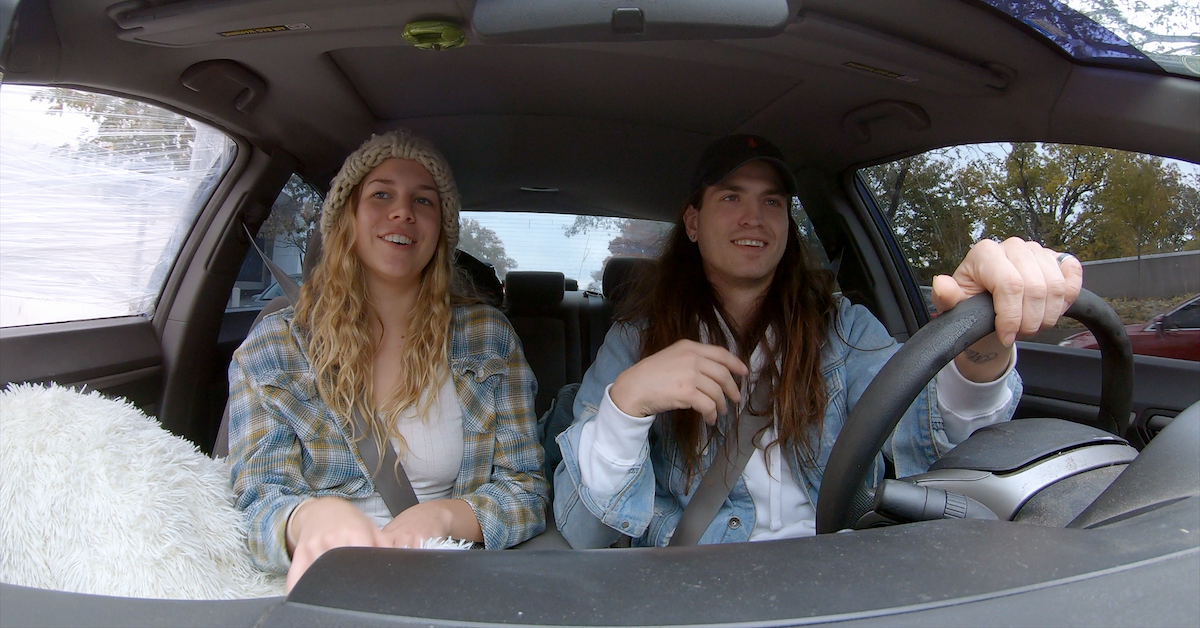 Article continues below advertisement
Who is Alexa Pauley-Simmons from 'Deaf U'?
As producer Nyle DiMarco has emphasized, Deaf U attempts to showcase students from a varied set of backgrounds. Not only do the students on the show come from different social and economic backgrounds, they also have different upbringings when it comes to their deafness.
Unlike Daequan Taylor who is partially deaf and had hearing abilities until the age of 6, Alexa is one of the students on Deaf U who grew up fully immersed in the deaf community. Brought up in Frederick, Md., Alexa attended Maryland School for the Deaf and spent her entire school life in an environment surrounded by people who were Deaf.
Article continues below advertisement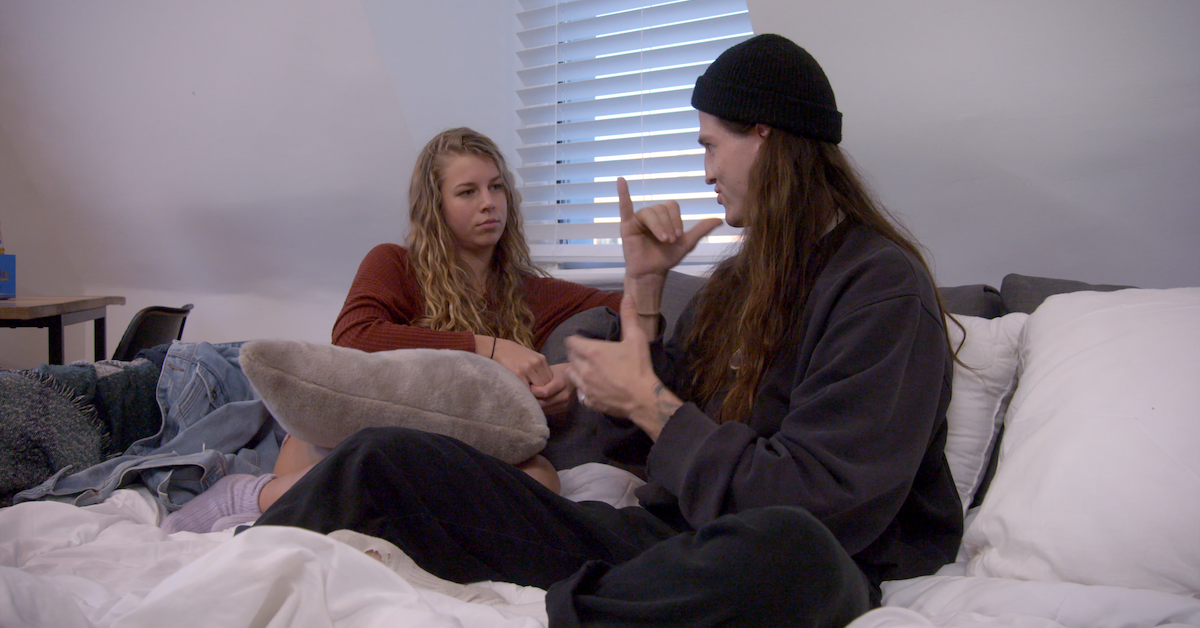 After graduating high school, Alexa wanted to explore her identity outside of the deaf community and decided to go to college in Hawaii. For the first time in her life, Alexa spent an extended amount of time removed from the familiar environment where she grew up as she spent the next two and a half years at the University of Hawaii at Manoa in Honolulu.
While she loved Hawaii, Alexa soon realized that her deaf identity is something that was intricately tied to who she was.
Article continues below advertisement
She decided to transfer to Gallaudet University midway through college and never looked back. With an interest in creative writing and fashion, Alexa now works for FEEL Magazine, a publication that focuses on highlighting the work of deaf creators. Alexa started interning for the magazine back when she was still a student at Gallaudet University, but since graduating in May 2020, she's moved up to the role of Artistic Director.
Alexa appears to be at the center of a lot of drama that goes down on Deaf U. She's part of an elite group of students on campus that are fourth- or fifth-generation deaf, and grew up speaking American Sign Language.
While Alexa spent time exploring herself outside of the deaf community while in Hawaii, she struggles with her judgmental behavior towards other students who don't appear to subscribe to her ways of being deaf.
Article continues below advertisement
Audiences see Alexa's overcritical side come out when her group of friends ostracize new student and YouTube influencer Cheyenna, because Cheyenna mouths words when she signs and doesn't make videos specifically for the deaf community.
From the trailer, it also appears that at some point in the show Alexa and Daequan hook up, and the chances of things getting messy are quite high.
Get to know more about Alexa and the other students at Gallaudet University when Deaf U premieres on Netflix on Oct. 9.