College Student Creates Face Mask for Deaf and Hard of Hearing People
Masks can make it difficult for those who rely on lip reading for ASL to communicate.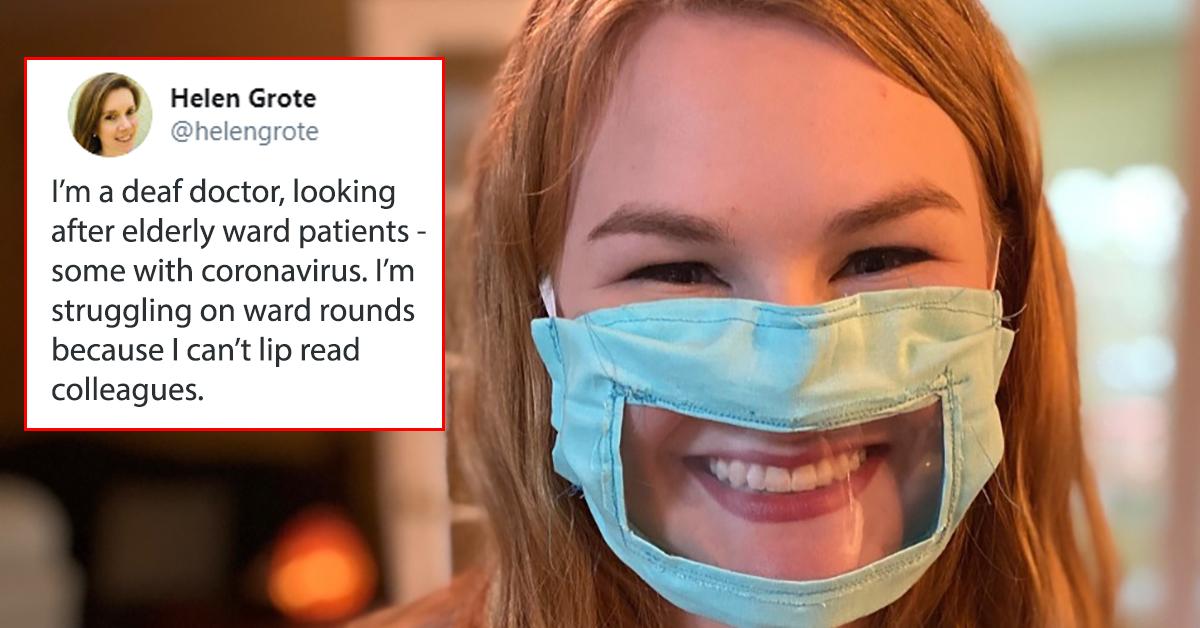 Ashley Lawrence, a 21-year-old studying education for the deaf and hard of hearing at Eastern Kentucky University, has created a medical mask that could be a game-changer for deaf and hard of hearing people amid the coronavirus pandemic.
Article continues below advertisement
The mask comes with a sheet of clear plastic in the middle, making the mouth of the wearer visible. Lawrence says that the mask will help out people who read lips or rely on American Sign Language (ASL).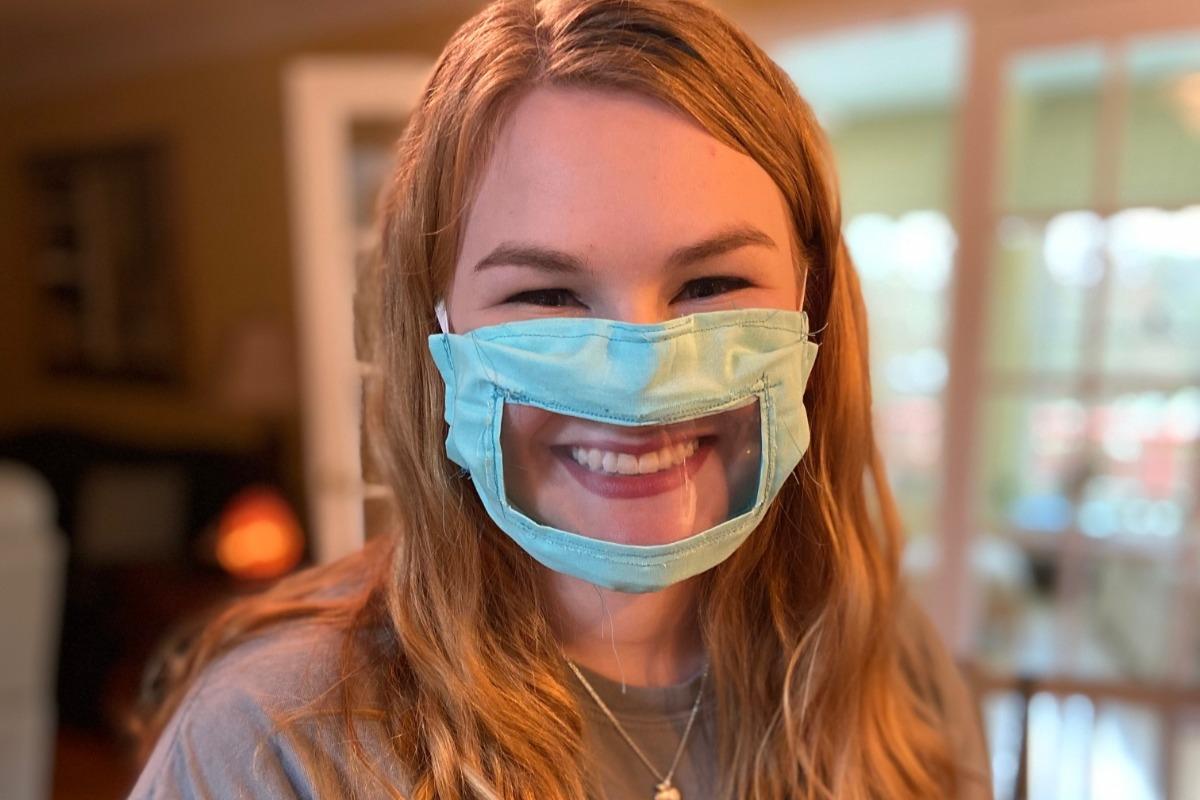 Article continues below advertisement
"For anyone who uses speech reading, lip reading, anybody like that," Lawrence told Lex 18. "And people who are profoundly deaf who use ASL as their primary mode of communication. ASL is very big on facial expressions and it is part of the grammar."
Lawrence's fundraiser for the product, which has so far raised over $3,000, explains further: "As a college student studying Education for the Deaf and Hard of Hearing, I have a great appreciation for the ways in which the world is designed with hearing people in mind. Those who rely on lip-reading or ASL to communicate are often cut off from their source of communication when doctors and nurses don surgical masks."
Article continues below advertisement
"The solution seemed clear to me: just like there are fabric surgical masks being made, so too does there need to be masks made that are adapted for people who are deaf or hard of hearing. Paper masks with clear pieces over the mouth already exist, but like the regular surgical masks, they are in short supply during this crisis. So I have modified the fabric mask pattern to be suitable for those who lip read or who rely on the facial expressions used when communicating in ASL to understand meaning and intention."
Lawrence goes on to explain that she's raising money for the product so that she can create masks for those who need them, and send them out free of charge. Any money that's leftover will go to the Hands & Voices charity.
Article continues below advertisement
Lawrence definitely seems to have tapped into a real issue. Social media users have been asking for a similar product for weeks. Helen Grote, a doctor who is deaf, wrote: "I'm a deaf doctor, looking after elderly ward patients - some with coronavirus. I'm struggling on ward rounds because I can't lip read colleagues. Anyone know where I can get transparent masks from?"
Article continues below advertisement
And another Twitter user explained the difficulties of communicating with people who are wearing masks: "Everyone at my job is wearing face masks. When they talk to me, i give them this confused look cause i don't know what they saying, then they just keep on talking... bro take that damn mask off or just go home."
There's no doubt that Lawrence's idea could help out a lot of people.
The best way to prevent contracting or spreading coronavirus is with thorough hand washing and social distancing. If you feel you may be experiencing symptoms of coronavirus, which include persistent cough (usually dry), fever, shortness of breath, and fatigue, please call your doctor before going to get tested. For comprehensive resources and updates, visit the CDC website. If you are experiencing anxiety about the virus, seek out mental health support from your provider or visit NAMI.org.