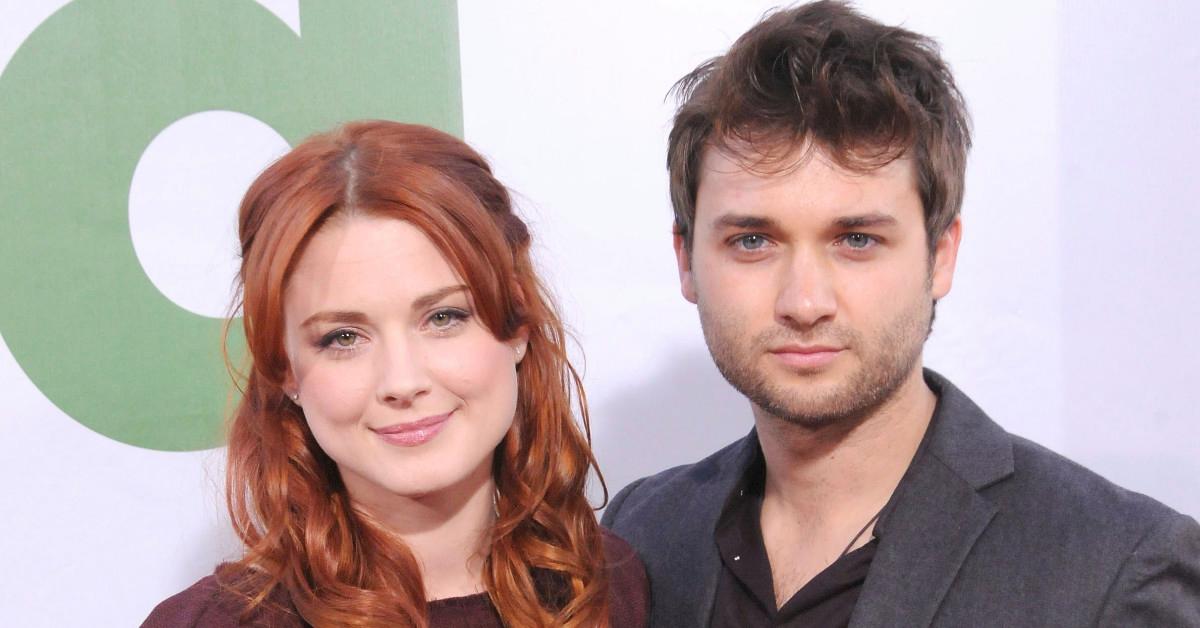 Alexandra Breckenridge's Marriage Is Way Less Dramatic Than Her Onscreen Romances
'Virgin River' star Alexandra Breckenridge's husband is Casey Hooper, and the duo share a quiet existence in Georgia with their two kids. Read more.
Article continues below advertisement
"The rural areas of Georgia have an amazing sense of community we were lacking in L.A.," Alexandra told Atlanta magazine in 2019. "We wanted our children to grow up in a place where they could play and ride their bikes that didn't feel like a big city."
Alexandra and Casey had a circular wedding ceremony.
Alexandra and Casey, a guitarist for Katy Perry, first crossed paths at a Grammys after-party and then married in 2015 — trading vows in an intimate wedding in Dunton, Colo., while literally surrounded by their closest family and friends.
Article continues below advertisement
"We love circular ceremonies and this one was beautiful in the middle of a field," the wedding photographers later blogged, sharing a selection of photos from the big day. "The day was perfect and ended with some beautiful fireworks."
The couple welcomed their first child in 2016.
Alexandra gave birth to the couple's first child, son Jack Breckenridge Hooper, in September 2016. The little guy tipped the scales at 9 lb. 1 oz. and measured 21 inches.
"When I first held my baby, the world melted away and I knew he was the most important thing I'd ever do," the actress told People at the time.
Article continues below advertisement
That baby name choice, by the way, marked a change of heart for the couple.
"We had another name for him picked out before he was conceived, but while I was jet-lagged in London, maybe three months pregnant, I had a weird feeling his name was Jack," Alexandra added. "I have no idea where it came from, but I just knew. The same way I knew that he was a boy. Call it mother's intuition?"
Article continues below advertisement
Alexandra and Casey's second child arrived the following year.
In December 2017, the Walking Dead alum and her husband welcomed their second baby, a daughter they named Billie Breckenridge Hooper, who weighed 7 lb. 13 oz. and measured 20 inches long, according to Entertainment Tonight.
"I found out I was having a girl on my birthday," Alexandra told People the prior month. "My doctor called and I said, 'This is the best birthday present ever!' I really wanted to have a girl."
Article continues below advertisement
She also opened up about her motherhood experience at the time.
"When Jack was born, I experienced a kind of love I never had before," she recalled. "I loved my husband more than anything, and then I had a child, and that is a totally different level of love. Some people say, 'How could [you] possibly love two of them?' but I'm not even worried about that. If I can love the first one this much, I'll love the second one this much, too!"
They've made their home their own.
Alexandra and Casey enlisted his mom, interior designer Rebecca Cartwright, to help renovate their Atlanta-area abode so that it matches the "eclectic, boho" aesthetic they got from their time living in California, as Rebecca explained to Atlanta.
And that restyling was a tall order, apparently! "The previous owners had a very different style from us, and the entire house was more traditional," Alexandra added.
"It felt like Christmas in the '90s," she quipped. "Kind of like the McCallisters' house in Home Alone."