Alisa Ermolaev Might Not Sound Like Taylor Swift, but She Says She's a Dead Ringer for the Pop Star
Alisa Ermolaev is an exciting new "American Idol" contestant who made a huge impression on judges Katy Perry, Lionel Richie, and Luke Bryan.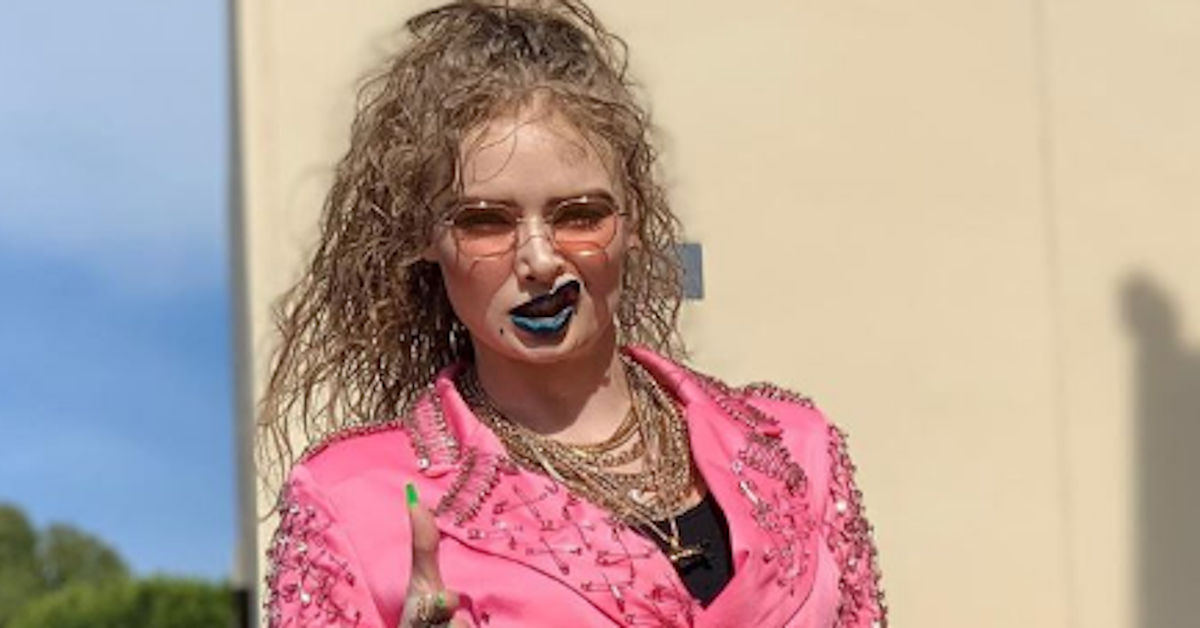 When it comes to being a contestant on a long-running show like American Idol, you've got to do a lot to stand out from the rest of the crowd. While there are tons of people who get on shows like Idol who've got great voices, you need a little more "oomph" to captivate audiences. Sure, you've got some folks who manage to get air time for being complete jokes or subjects of ridicule. But then there are people like Alisa Ermolaev, who have a voice and a unique aesthetic to bring to the table.
Article continues below advertisement
With a Cardi B.-esque lip curl, a pop-rock-star miss Frizzle hairstyle going on, green lipstick, and a get-famous-at-any-cost attitude, Alisa is certainly one of the more exciting contestants featured in this year's contest. The singer is no stranger to performance, either. She's got an acting reel listed up on YouTube, and even had a small part on Elementary in 2012, along with another role on Ray Donovan.
Alisa was also featured in an ABC 7 NY Eyewitness News piece, along with Sam, a subway performer from the New York area. Rocking a get-up that looked like she was ready for the stage, Alisa wowed Lionel Ritchie, Katy Perry, and Luke Bryan with an original song and an aesthetic that no one's really done before and is hard to define.
Article continues below advertisement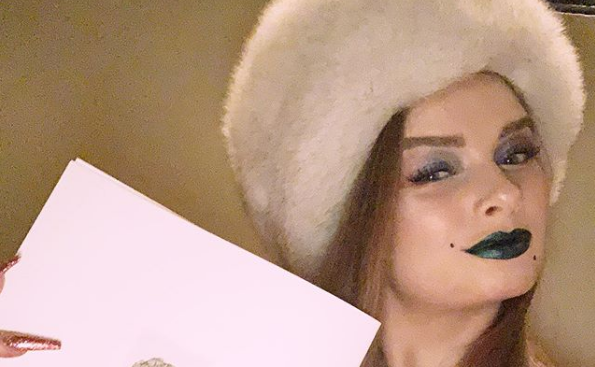 Article continues below advertisement
It looks like ABC is heavily promoting Alisa in commercials and press materials for the program's latest season, so that should spell good news for the gold-chain and thigh-high-boots-sporting hopeful.
In a local news interview, Alisa talked about how "supportive" everyone was during the audition process, from the singers she was going up against, to the show's producers and judges.
She seemed visibly ecstatic too, talking about the feeling she received after discovering she would be moving forward in the competition, saying she "jumped up" and performed a little celebratory heel click upon hearing the news.
Although, like every season of the show, details on how far each person makes it is tightly under wraps, don't be surprised if Alisa gets fairly deep. Why else would she get so much exposure already?
Article continues below advertisement
Article continues below advertisement
A quick look at her IMDB page also reveals that Alisa's been fairly busy as of late. She had a small part as a Russian Stripper in Hustlers, J. Lo and Constance Wu's pole-dancing phenomenon. And if you're a big fan of John Wick then you may have caught a brief glimpse of her as a switchboard operator in the franchise's second chapter. Remember when the price was put on John's head and you had all those glammed and tatted-up folks manning the phones? Alisa was featured in those scenes.
Article continues below advertisement
In addition to her TV and film work, Alisa's got tons of videos online of her singing. And after checking them out one thing becomes readily apparent: She's definitely got a voice on her, along with the stage presence to match.
Think she'll go far in the contest?