'Black Ink Crew' Star Alison Monroe Mourns the Loss of Her 14-Year-Old Son on Instagram
Alison Monroe from 'Black Ink Crew' is grieving the loss of her 14-year-old son Joshua, who died of brain cancer.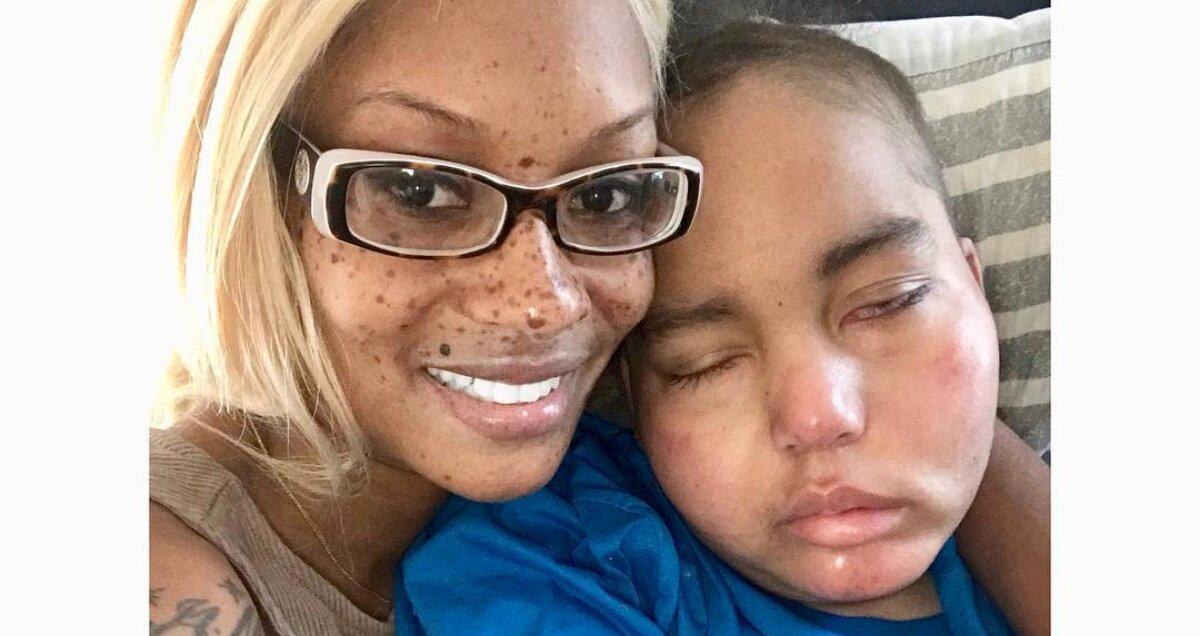 It's been an extremely tough week for Black Ink Crew star Alison Monroe. The entrepreneur — who's best friends with parlor manager Sky — revealed on April 6 that her 14-year-old son, Joshua, passed away.
Here's what we know about the teenager's death and Alison's life away from the cameras.
Article continues below advertisement
Alison from Black Ink Crew lost her son to brain cancer.
The CEO of Alycat LASH INC. announced the devastating news on her Instagram page. "My baby boy is gone. As I smell the tee shirt you were wearing yesterday, my eyes swell up with tears. Not just tears of sadness. But tears of joy! Just knowing that yesterday morning you were able to walk and talk again in heaven," the grieving mom wrote.
"I asked you yesterday to come visit me in my sleep. You didn't come last night. No rush baby boy I know I'll see you soon," she continued. "This s--t feels fake. I love and miss you so bad Joshua."
Article continues below advertisement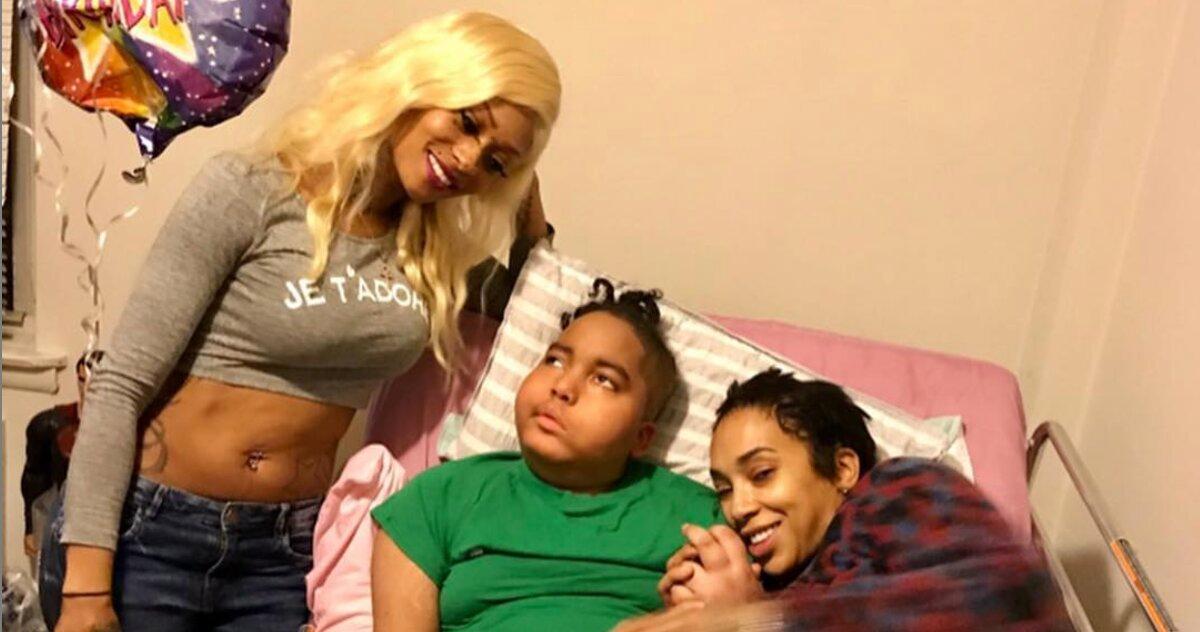 Back in January, Alison told followers that doctors had prepared her for the worst. "What a difference 12 days can look like. I'm so blessed for this kid," she captioned a collage of pictures showing Joshua's improvement. "From breathing machine to feeding tube to home eating and drinking [by] mouth. Now playing thumb war watching Netflix and chilling!!!! PRAYER GETS ME THROUGH IT ALL!!"
A month later, Alison cheerfully celebrated her son's 14th birthday, though his health had noticeably declined. "I'm totally blessed to have the privilege to ride shot gun with you in this journey we call life. You will always be my baby boy in my eyes. I just want to thank God for gifting you to me!! Love you forever kid," the reality star wrote.
Article continues below advertisement
Sky, who's appeared on Black Ink Crew since Season 1, also expressed her grief on social media, thanking Alison for giving her the chance to "feel motherhood" after she gave her own children up for adoption. "NEVER will I be the same… The purest person that Loved me is really gone I could do no wrong in his eyes…" she shared. "My Heart is Broken."
Next to a video of Joshua dancing, the 35-year-old added, "R.I.P. My Love Thank You For Showing Me Love Unconditionally."
Alison welcomed a second son just three months before Joshua's death. 
Article continues below advertisement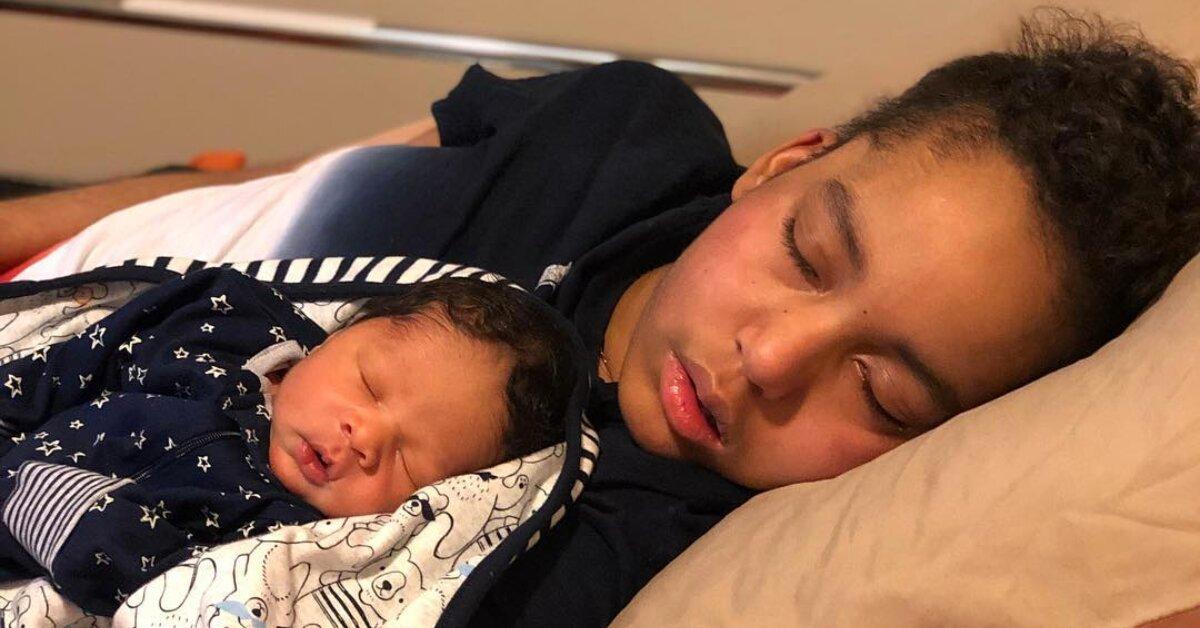 A little less than four years after Joshua's cancer diagnosis, Alison gave birth to her second child, a son named Roral. The first picture that she posted of the infant was taken in his older brother's hospital bed.
Over the next few months, the beauty guru continued to share images of the siblings, captioning one of them, "My 2 heartbeats."
Alison didn't show off her baby bump until December when she wished her younger brother a happy birthday. The blonde beauty has yet to reveal who the father is.
Our thoughts are with Alison and her family during this unimaginably difficult time.
New episodes of Black Ink Crew air Wednesdays at 9 p.m. ET on VH1.