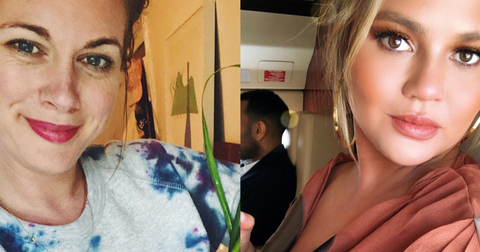 Alison Roman Came for Chrissy Teigen, and the Internet Had None of It
By Gina Vaynshteyn

Updated
If you logged on to Twitter last night to catch up on current events only to find most of the internet in a collective uproar over cookbook author Alison Roman's statements about Chrissy Teigen and Marie Kondo, you were probably really, really confused. At least, at first. Why would people be upset about Alison Roman? After all, the most controversial thing Alison has done up until this point is ask us to peel and dice six shallots for a pasta sauce.
If you kept scrolling and following the Alison-Chrissy drama, then you eventually understood how uncool Alison behaved toward not only fellow cookbook author and model Chrissy, but lifestyle guru Marie Kondo. If it's all still very overwhelming, don't worry. We'll unpack this together.
The Alison Roman and Chrissy Teigen drama, explained.
On May 7, an article titled "What Alison Roman wants" was published on The New Consumer. The author, Dan Frommer, interviewed Alison, who's been making a name for herself in the food space over the last few years. She has bylines in both Bon Appetit and The New York Times, along with two super successful cookbooks (Dining In and Nothing Fancy).
During quarantine, her recipes and online persona only grew more popular and pronounced, with bored folks at home tagging their Alison Roman creations on Instagram.
The article emphasizes on Alison's success and basically explores how she's going to maintain the authenticity everyone loves her for, while also making a lot of money. Unfortunately, things went very, very awry in the interview.
After being adamant that she's not a "content creator," Alison goes on to discuss doing an IG Live with Katie Couric, her new TV show (which she was supposed to be filming now,) and a product collaboration with cookware brand Material.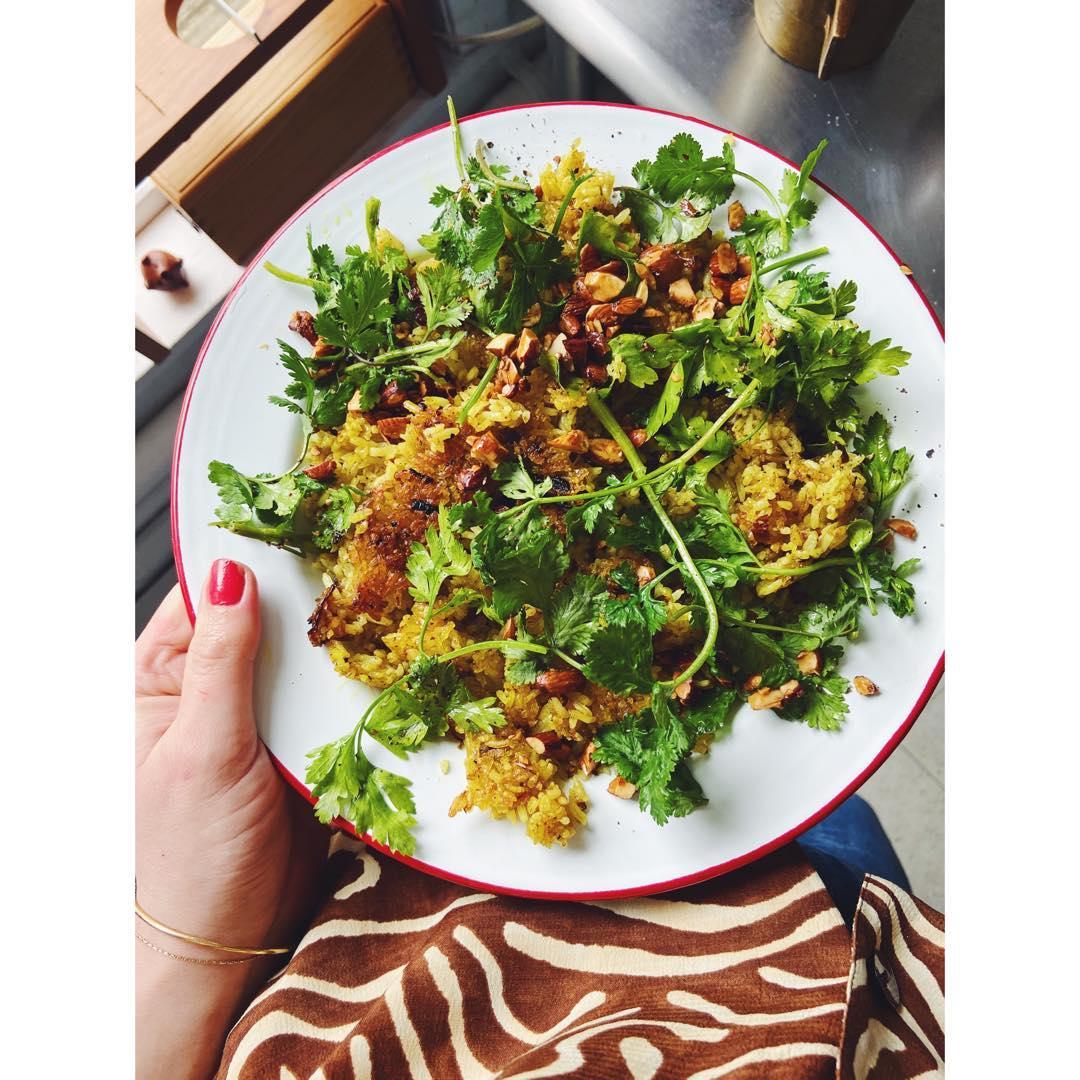 Which is why readers were super confused when they read the next paragraph, which has Alison trashing on Marie Kondo and Chrissy Teigen for "selling out."
"Like, the ideas that when Marie Kondo decided to capitalize on her fame and make stuff that you can buy, that is completely antithetical to everything she's ever taught you ... I'm like, damn, b---h, you f---ing just sold out immediately! Someone's like, 'you should make stuff' and she's like, 'okay, slap my name on it, I don't give a s--t," Alison stated. And then, she came for Chrissy.
"Like, what Chrissy Teigen has done is so crazy to me. She had a successful cookbook. And then it was like: Boom, line at Target. Boom, now she has an Instagram page that has over a million followers where it's just , like, people running a content farm for her. That horrified me and it's not something that I ever want to do. I don't aspire to that. But like, who's laughing now? Because she's making a ton of f---ng money."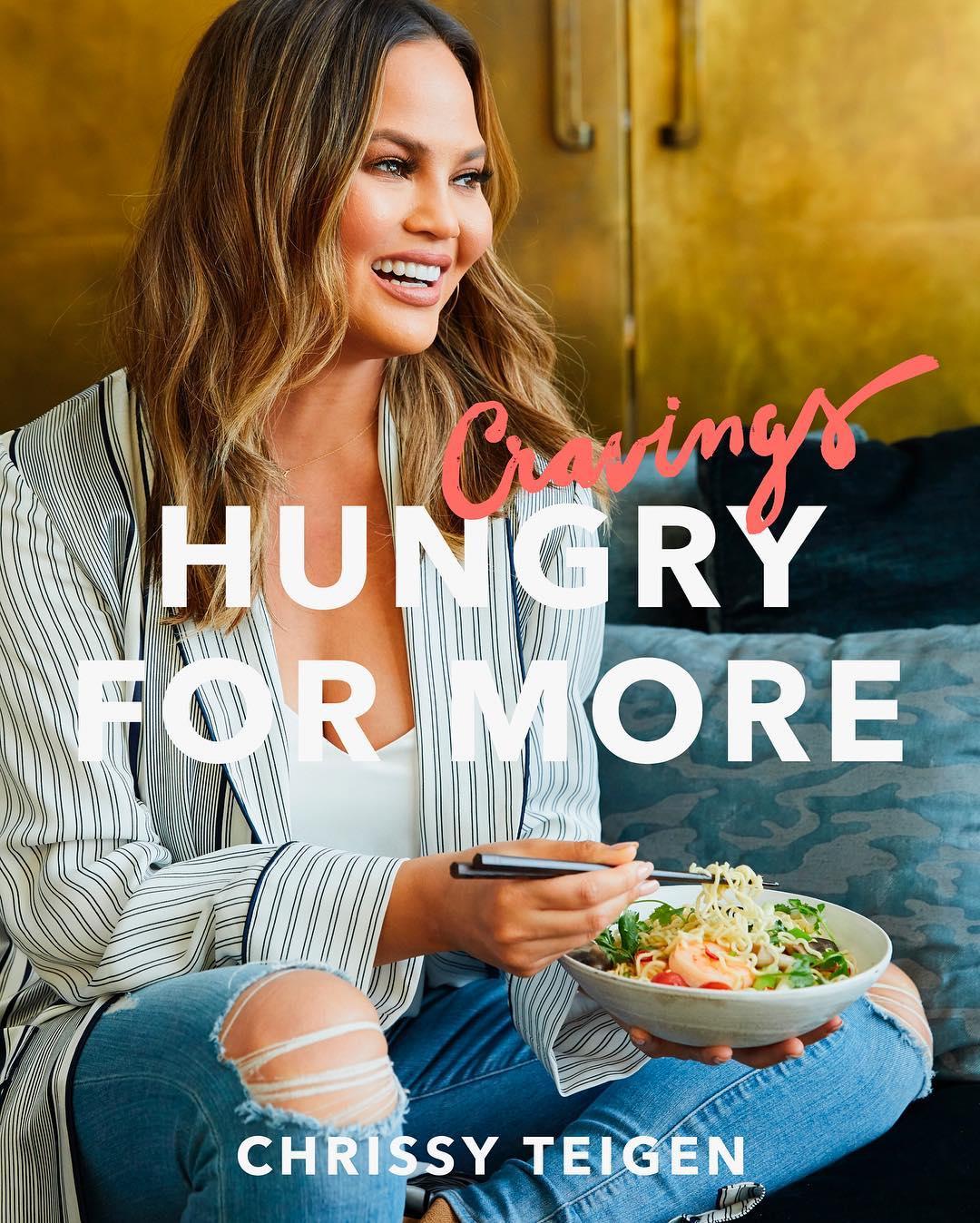 But didn't Alison just say she was collaborate with big names like Katie Couric, starting her own TV show, and putting out a cookware capsule collection?
Shortly after the article was published, Chrissy expressed how hurt she was over Alison's remarks.
In a thread, Chrissy earnestly confessed that reading what Alison wrote was incredibly hurtful — especially since it came from someone who she admired and respected. Moreover, she explained that she had signed on to executive produce Alison's show.
this is a huge bummer and hit me hard. I have made her recipes for years now, bought the cookbooks, supported her on social and praised her in interviews. I even signed on to executive produce the very show she talks about doing in this article. https://t.co/9xrvQBInAp

— chrissy teigen (@chrissyteigen) May 8, 2020
Source: Twitter
I don't think I've ever been so bummed out by the words of a fellow food-lover. I just had no idea I was perceived that way, by her especially. And Marie, too. Marie is awesome.

— chrissy teigen (@chrissyteigen) May 8, 2020
Source: Twitter
It has been crappy to deal with this all day but I couldn't not say something. I know the actual tears I put into the work I do and it's really hard to see someone try to completely invalidate it. Someone I really liked.

— chrissy teigen (@chrissyteigen) May 8, 2020
Source: Twitter
Chrissy also took the time to point out that, not only was Alison being a jerk, but she was also didn't do her research before coming after Chrissy's business model.
Chrissy doesn't magically have a "content farm" that's run on behalf of Chrissy. Chrissy is the one running the whole ship, and she's actually doing so because she's passionate about food, not because her website (Cravings) is making any money. (And it most likely isn't, since site doesn't have any ads or affiliate/branded content — just an FYI.)
this "farm" you think of doesn't exist. I am the farm. I am the cows the horses the pigs

— chrissy teigen (@chrissyteigen) May 8, 2020
Source: Twitter
there are many days I cry very hard because cravings, the site, is our baby we love to pump content onto. we do this work ourselves, and there is NO monetary gain yet. it is just work work work and the reward is you liking it. so to be called a sellout....hooooo it hurts

— chrissy teigen (@chrissyteigen) May 8, 2020
Source: Twitter
Chrissy finished off her Twitter thread by suggesting she and Alison unfollow each other on Twitter.
anyhow. now that that's out there, I guess we should probably unfollow each other @alisoneroman

— chrissy teigen (@chrissyteigen) May 8, 2020
Source: Twitter
Alison then responded to Chrissy, making matters even worse.
Alison apologized to Chrissy for what she said about her, adding that it was flippant and careless. But she didn't stop there.
Hi @chrissyteigen! I sent an email but also wanted to say here that I'm genuinely sorry I caused you pain with what I said. I shouldn't have used you /your business (or Marie's!) as an example to show what I wanted for my own career- it was flippant, careless and I'm so sorry

— alison roman (@alisoneroman) May 9, 2020
Source: Twitter
Being a woman who takes down other women is absolutely not my thing and don't think it's yours, either (I obviously failed to effectively communicate that). I hope we can meet one day, I think we'd probably get along.

— alison roman (@alisoneroman) May 9, 2020
Source: Twitter
Alison also wrote that she wasn't "coming for anyone who's successful" and stated that her brand just wouldn't work if she had a product line. She also tweeted that she wished she had more support during "baby's first internet backlash," which people didn't find appropriate. They also called out the fact that although Alison doesn't have her very own product line, she's still collaborating with a cookware brand to create Alison Roman products.
I want to clarify, I am not coming for anyone who's successful, especially not women. I was trying to clarify that my business model does not include a product line, which work very well for some, but I don't see working for me.

— alison roman (@alisoneroman) May 8, 2020
Source: Twitter
Just wishing I had someone to hold my hand during baby's first internet backlash 😪

— alison roman (@alisoneroman) May 8, 2020
Source: Twitter
Nearly everyone on the internet defended Chrissy (and Marie,) and rightly so. A Twitter user also pointed out that Alison's treatment of Chrissy wasn't an isolated event — Alison called Chrissy annoying on a broadcast a few weeks ago. Chrissy saw the tweet and commented, "Good to know." Yikes.
Dude you also mouthed "she's so annoying" and elaborated on how much you don't like her *weeks ago* on the Murmurr broadcast. So weird that you're acting like this was an isolated thing.

— Christine (@xineh) May 9, 2020
Source: Twitter
good to know.

— chrissy teigen (@chrissyteigen) May 9, 2020
Source: Twitter
Why are people so angry about Alison's remarks about Chrissy and Marie?
People are very upset about Alison's attitude about Chrissy and Marie's success because not only is Alison attacking two women, but she's attacking two women of color who worked incredibly hard to get to where they are now.
She also called their business models "selling out," but people were quick to argue that just because Chrissy and Marie's entrepreneurial strategies resulted in considerable profits, doesn't mean they're betraying their passions or brands.
You built an empire in the same field as this woman. Her attempt to minimize you when there's room for everyone is sad. Her judgments speak nothing of you and your hard work and everything about her ☹️😘

— kelly oxford (@kellyoxford) May 9, 2020
Source: Twitter
Wow Alison Roman's apology sucks and shows absolutely no self-reflection. "I'm sorry your feelings got hurt when I used you as an example" vs "I need to recognize my privilege and think about why I felt the need to aggressively insult two WOC in my industry to make a point"

— gabifresh (@gabifresh) May 9, 2020
Source: Twitter
Emily Giffin: "I'm going to give the worst non-apology of the week for lashing out at a woman of colour."

Alison Roman: "Hold my stew."

— Kayleigh Donaldson (@Ceilidhann) May 9, 2020
Source: Twitter
I'm not sure which bit of Alison Roman's article exposes her more, that she took aim at two successful women, took aim at two successful WOC, or took aim at CHRISSY TIEGAN. pic.twitter.com/LCc6B9uFx5

— DS (@DanniSharpy) May 9, 2020
Source: Twitter
I like Alison Roman's recipes. I really like Chrissy Teigen and her various endeavors. That interview included some terrible takes. It's lousy that women of color were the target of her disdain when this is a space dominated by white women. I mean come on.

— roxane gay (@rgay) May 9, 2020
Source: Twitter
Will the internet/world ever forgive Alison Roman? Will her TV show (you know, the one produced by Chrissy) survive? It's unclear at this point, but we hope that Alison takes some time to internalize her mistakes and learn from them.