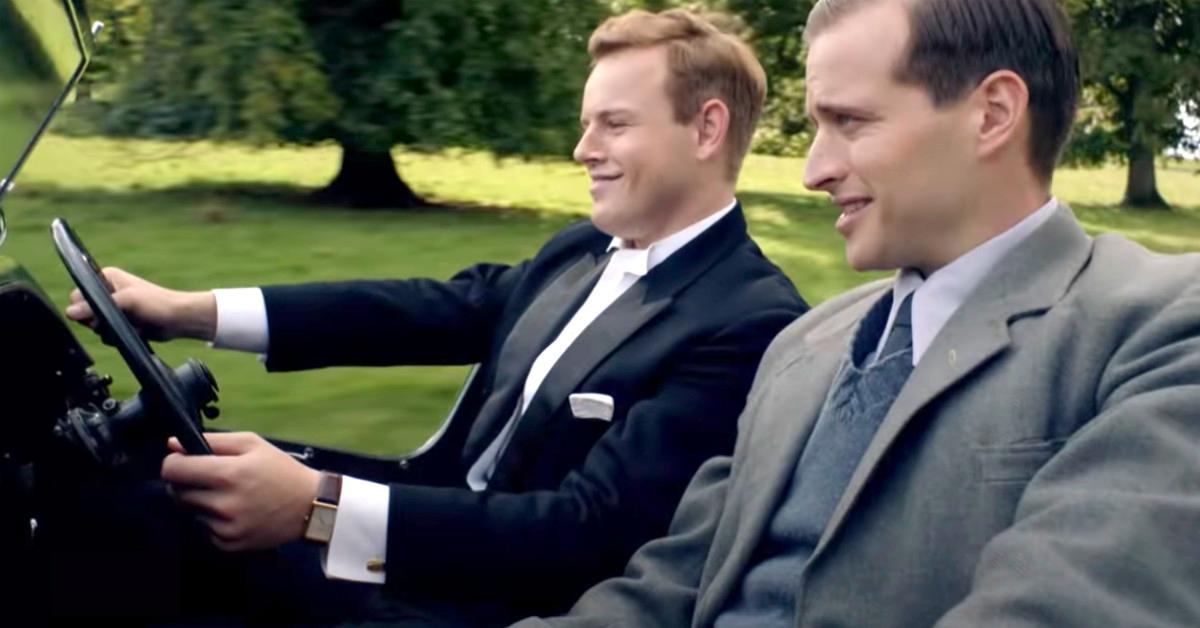 The PBS Masterpiece Hit 'All Creatures Great and Small' Got a Supersized Renewal
By Dan Clarendon

Feb. 27 2022, Published 11:27 a.m. ET
Get ready for a lot more charming veterinarian action! PBS Masterpiece in the United States and Channel 5 in the UK have renewed the period drama All Creatures Great and Small for Season 3… and Season 4!
Like the first two seasons, the third and fourth go-rounds will each boast six episodes and a Christmas special.
And the supersized renewal makes sense: All Creatures Great and Small is the highest-rated show on Channel 5 and the biggest title on PBS Masterpiece, Variety reveals.
Article continues below advertisement
In a statement, executive producer Colin Callender thanked fans for their viewership. "It is their vocal and loyal support that has resulted in this ongoing commitment to the series, and we couldn't be more delighted," he said, per Variety. "It is a joy to produce the show but an even bigger joy to know that there is an audience all over the world hungry to revisit the world of Darrowby in the beautiful Yorkshire Dales and to spend more time with the wonderful inhabitants of Skeldale House."
There "may be a marriage on the horizon" in Season 3, creator Ben Vanstone says.
In an interview on the Masterpiece website, All Creatures Great and Small creator Ben Vanstone tells fans what to expect in the show's third season, saying the writers have been "starting to spread [their] wings" and incorporating plot points from all across the James Herriot book series on which the show is based.
Article continues below advertisement
And yes, you can look forward to animal storylines aplenty. "There's a great horse story in Episode 3, which is really moving, and I think it's going to be fantastic," Ben reveals. "We don't have any lambs in spring this year, come to think of it, but someone in Skeldale House might get a new pet."
But there's plenty of human drama, too, Ben says: "In Season 3, Helen and James have become engaged, so I think it's fair to say there may be a marriage on the horizon, perhaps. It's 1939, so it will come as no surprise that war is looming. And that will increasingly cast a shadow over our character's lives."
Article continues below advertisement
Even with World War II approaching, 'All Creatures Great and Small' is not going to become a war drama.
From what Ben tells Variety, All Creatures Great and Small will show World War II from the perspective of the homefront, not the front lines.
"Ultimately, our show is about Darrowby and the world of the Yorkshire Dales and the farmers within it, so I don't think we're ever going to suddenly be doing a war drama," the TV writer explains. "The way we envisage the war playing out will be through the community and the world that we've already created."
And it's probably better that All Creatures Great and Small keep its pastoral tone, considering the show has been a panacea for the pandemic era. "There was a time in 2020 where we needed kinder and gentler," Masterpiece executive producer Susanne Simpson tells Variety. "People were really craving that, and they found it in this show."