The Narrator for 'WWII in Color: Road to Victory' Has Also Been a Stadium Announcer at the Olympics
Netflix's 'WWII in Color: Road to Victory' highlights how the Allied Victory happened, and it features vivid footage and commentary. Details on the narrator.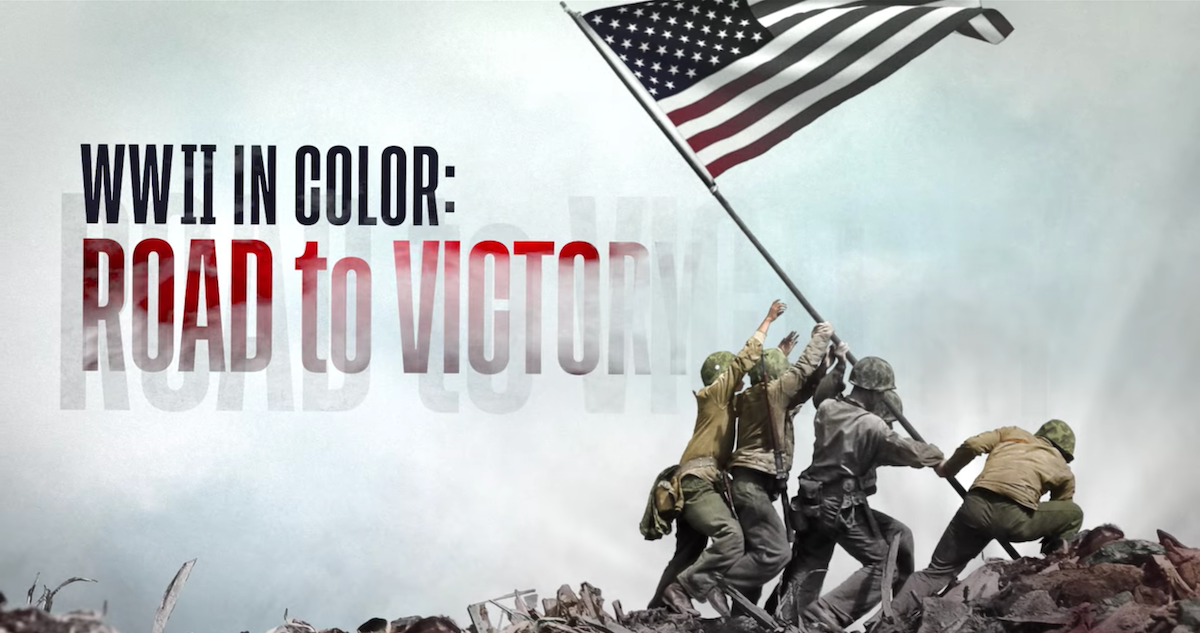 As 2021 comes to a close and many mark the end of the holiday season by starting TV marathons, documentary fans and history buffs alike may be adding WWII in Color: Road to Victory to their Netflix queues. The nonfiction series offers insight into the last global world war — from the notable battles, to the leaders on both sides, to the major turning points that contributed to a victory for the Allies.
Article continues below advertisement
While many networks and streamers have put out documentary films and shows about World War II in the past, this Netflix offering stands out because it features extensive footage that is in color. It also includes significant commentary from historians and experts.
As viewers make their way through the 10-episode British show, they'll get to see the WWII specialists who are offering commentary throughout.
Article continues below advertisement
One voice who remains faceless during the history series is that of the narrator: Trish Bertram. Who is the narrator for the trending Netflix documentary series, and who else is in the cast? Keep reading to find out.
Trish Bertram is the voiceover narrator for 'WWII in Color: Road to Victory' on Netflix.
While the historians, authors, and other experts are speaking during most of WWII in Color: Road to Victory, the show's narrator leads the viewers through particular scenes, and she provides other important pieces of information for context.
Trish Bertram, a longtime voice artist and announcer, is listed as the narrator for the English version in the closing credits of the series. The Brit has been involved in television work for nearly 40 years, and she got her start with London Weekend Television.
Article continues below advertisement
Trish has been doing voiceover work for more than 30 years, and she's lended her voice to a slew of commercials, e-learning courses, documentaries, audio books, TV show advertisements, and radio imaging opportunities.
Her documentary film and series work includes Diana: A Model Princess, Diana's Rock: The Paul Burrell Story, Australia's Toughest Cops, Dan Snow's Armada, and The Queen Mother.
Article continues below advertisement
The longtime narrator has been a Stadium Announcer for Team Great Britain at 11 Olympic Games ceremonies. She was one of the Stadium Announcers during the Closing Ceremony at the 2012 Summer Olympic Games in London as well.
Trish is based in London, and she described her narration approach and how her voice sounds on her website.
"My voiceover style is deep, warm, reassuring and confident, with a classic neutral RP British accent," her online page reads.
Who else is in the cast of 'WWII in Color: Road to Victory'?
In addition to Trish's narration, WWII in Color: Road to Victory consists of commentary from various military, war, and historical experts.
Andrew Roberts, who is a Visiting Professor in the Department of War Studies at King's College London, appears on the show, as does Saul David, who works at the University of Buckingham as a Professor of Military History.
Article continues below advertisement
Other academics include Dr. Noriko Kawamura, Dr. James J. Kimble, Dr. Simon Sebag Montefiore, Geoffrey Wawro, Dr. Sönke Neitzel, Dr. Marco Maria Aterrano, Dr. Berny Sébe, Reina Pennington, Dr. Karine Varley, Lieutenant Colonel Robert S. Burrell, Dr. Sergei Kudryashov, Robert M. Citino, Jonathan Parshall, Raffael Scheck, Dr. Alexandra Richie, and more.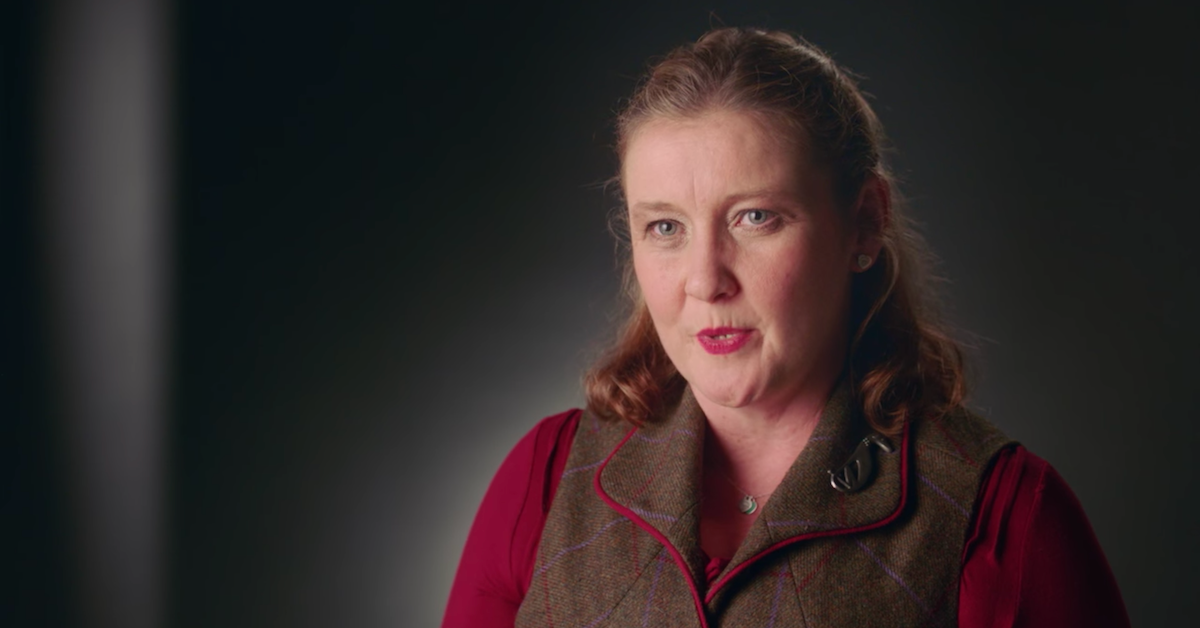 Authors Joshua Levine, James Holland, Michael Neiberg, Craig L. Symonds, and Dr. Kate Vigurs worked on the show as well.
Roman Toeppel, a military historian and author, participated too. Dr. Jann Witt, a historian, is also featured on the docu series.
WWII in Color: Road to Victory is available to stream on Netflix now.