This 'Avengers' Star Made a Hilarious Cameo in the New Netflix Film 'Don't Look Up'
'Avengers' star Chris Evans has made cameos in a few movies lately, but is he in 'Don't Look Up'? Here's everything we know about the movie.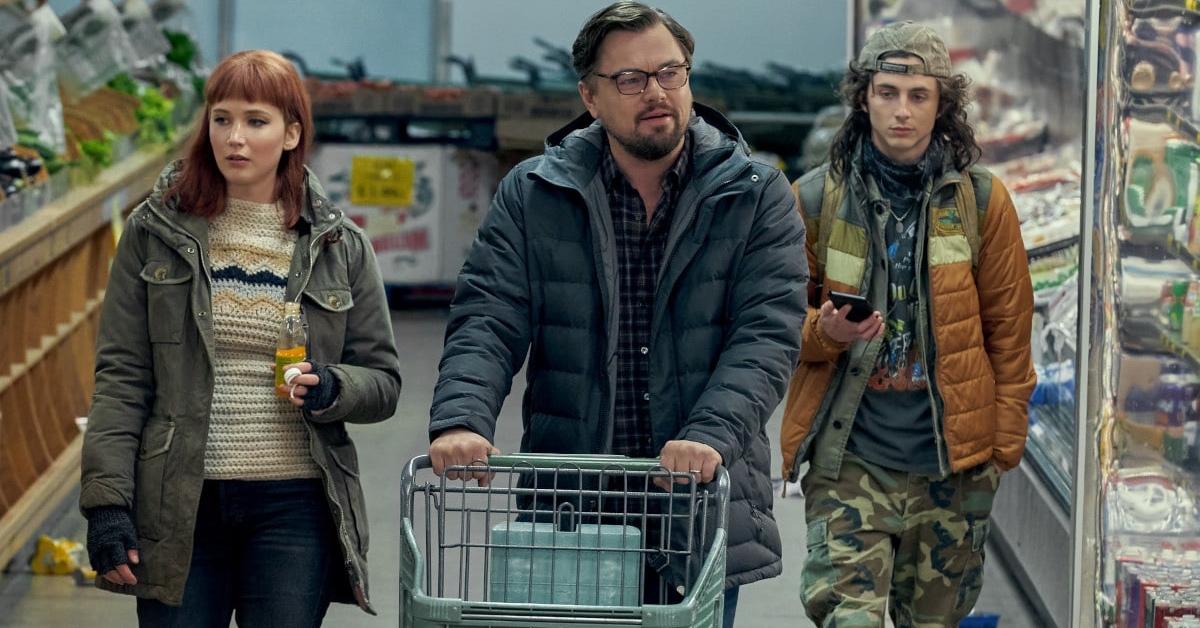 Actor Chris Evans has been taking his post-Marvel retirement in stride, including appearing as a cameo in all your favorite movies. After a brief appearance in Ryan Reynolds' movie Free Guy, fans think they spotted Chris in Adam McKay's Don't Look Up, which is now streaming on Netflix.
Article continues below advertisement
Is Chris Evans in Don't Look Up? And if so, what role does he play in the film? Here's everything we know about Chris Evan's potential cameo in Don't Look Up.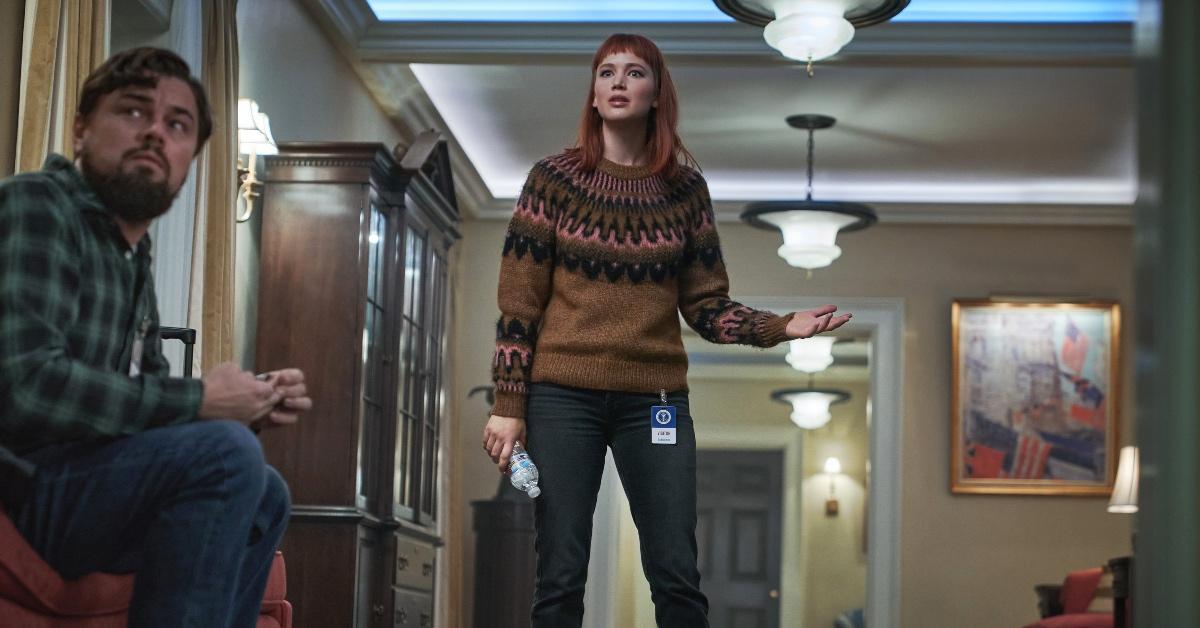 Article continues below advertisement
Chris Evans makes a brief appearance in 'Don't Look Up' as actor Devin Peters.
Don't Look Up follows astronomers Dr. Randall Mindy (Leonardo DiCaprio) and Kate Dibiasky (Jennifer Lawrence) after they discover a comet the size of Mount Everest hurdling towards Earth and threatening humanity's existence. Despite their dire warnings to everyone around them, including President Janie Orlean (Meryl Streep), their cries fall on deaf ears.
In the film, there is a brief joke about a Hollywood film made about the "true story" of the comet titled Total Devastation. Toward the end of Don't Look Up, audiences are briefly introduced to Total Devastation's leading actor, who wears dark sunglasses, dark hair, and a beard, in stereotypical Hollywood actor fashion.
Article continues below advertisement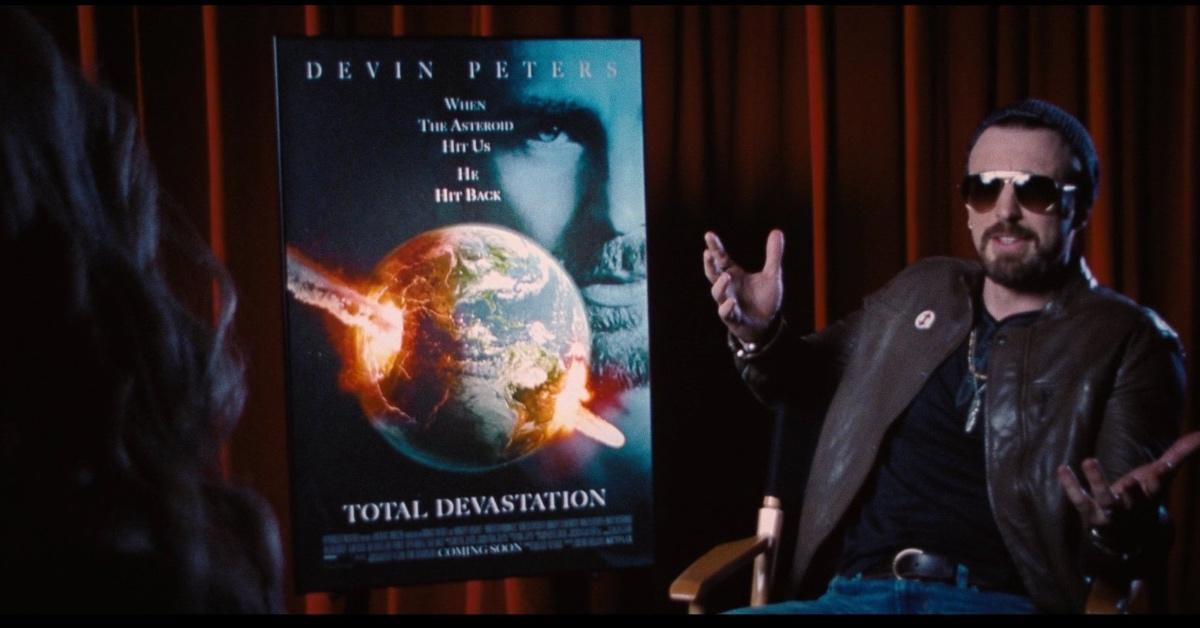 The actor, named Devin Peters, is asked in an interview how he feels about Hollywood's support for the "look up movement." The "look up movement" encourages citizens of the world to "look up" and view the very real comet rocketing toward Earth, in opposition to the "don't look up" slogan pushed by President Orlean. In response, Devin points to a pin on his jacket lapel with arrows pointing up and down, then says, "As a country, we need to stop arguing and virtue-signaling and just get along."
Article continues below advertisement
Although it may surprise some viewers, Devin Peters is played by Chris Evans! The Captain America actor looks nearly unrecognizable without his signature blonde hair and clean-shaven grin, but rest assured, it is him. His cameo in the film is uncredited, but rest assured, fans would recognize his hint of a Boston accent anywhere.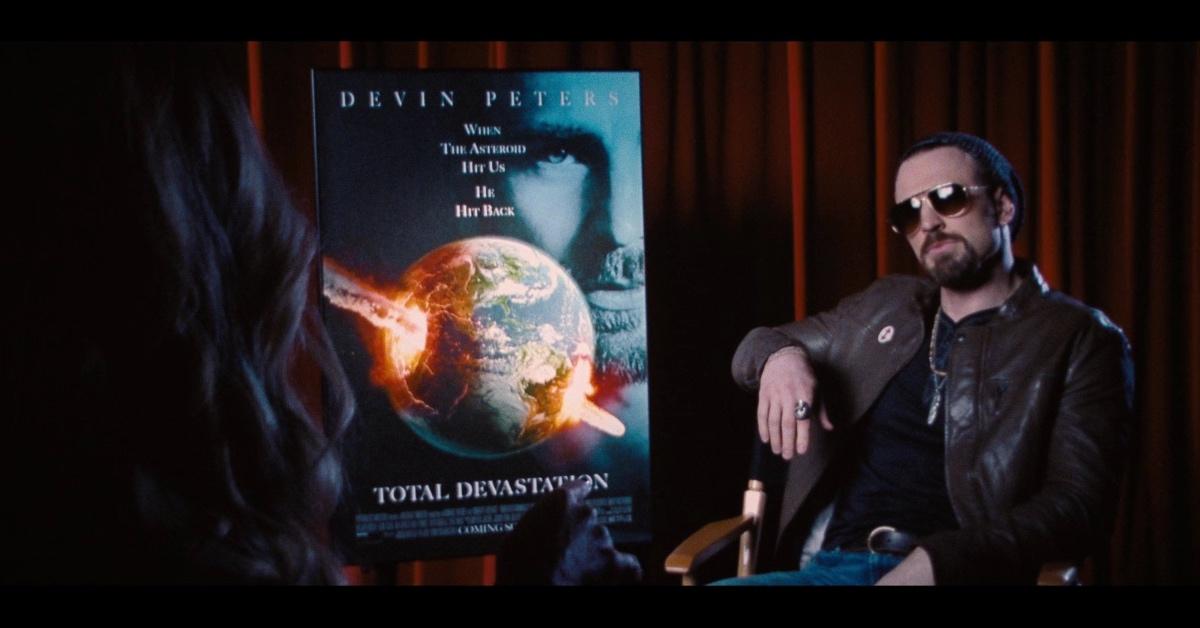 Article continues below advertisement
Adam McKay's film is satirical, so the reason for including this segment about Hollywood likely stems from Hollywood's tendency to create "true story" films about real-life events that sensationalize or exaggerate to achieve box office success. McKay might also be guilty of this trend himself with his 2018 political drama Vice, about the presidency of George W. Bush and former Vice President Dick Cheney
Actors are also frequently asked about political views and give non-committal answers to stay favorable with the public by not choosing a stance. By having Chris Evans' character say, "I mean that's why we made Total Devastation, it's about everyone, it's a popcorn movie" in response to the interviewer agreeing that "politics" needs to be left out of Hollywood, McKay emphasizes the culture of Hollywood's elite.
If you're curious about other celebrity cameos, you'll have to stream Don't Look Up, exclusively on Netflix now.