'Baptiste' Filmed in the "Hollywood of Europe" for Season 2
Where is 'Baptiste' filmed? See where producers found the picturesque scenery of the BBC psychological drama's first and second season.
If you're curious to know where Baptiste is filmed, perhaps you've been dazzled by the scenery in the second and final season of the psychological drama, a spinoff of the popular crime series The Missing.
As it turns out, the Baptiste cast and crew moved across international lines for the second season, the finale of which airs stateside on PBS' Masterpiece tonight, Sunday, November 21.
Article continues below advertisement
In the first season, eponymous detective Julien Baptiste (Tchéky Karyo) investigates a disappearance in the Netherlands. In the second, on the other hand, the character is on the trail of a vanished family in Hungary. And sure enough, Baptiste filmed on location for both storylines…
Season 2 is filmed in Budapest, Hungary.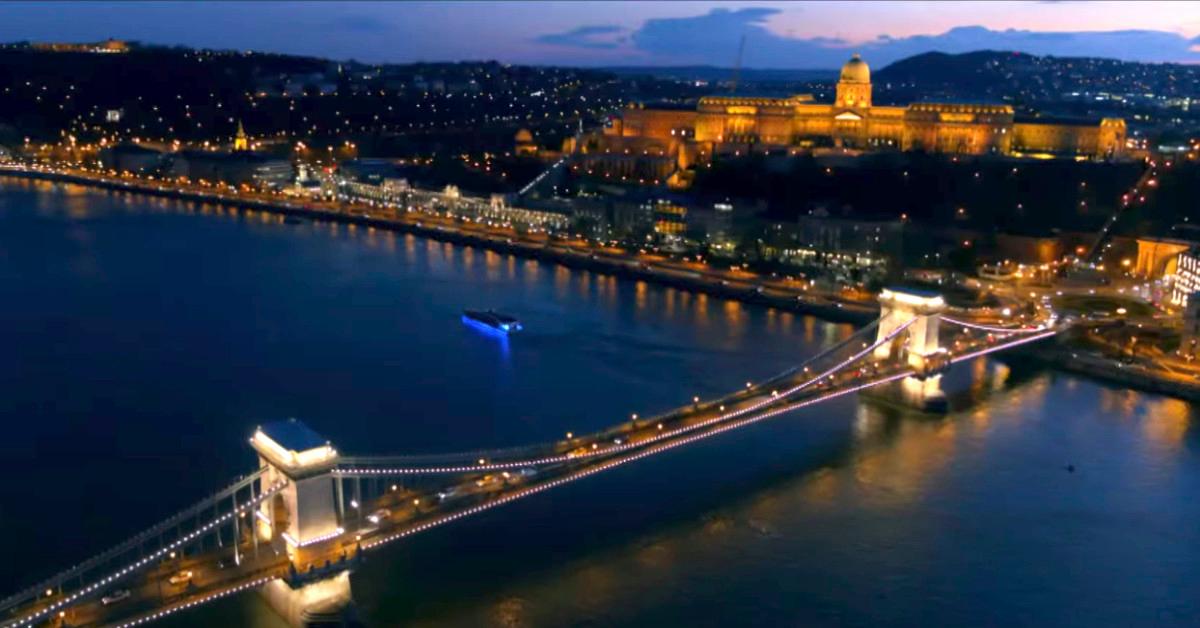 For Season 2, the British Ambassador to Hungary, played by Killing Eve's Fiona Shaw, implores Julien to find her missing family. And thus, this second season filmed in Budapest, Hungary.
"[The city has] a spooky, lost-in-time feeling about it," producer John Griffin observed, per Masterpiece. "There's a sense of what we remember from the Cold War, but it's all been modernized. However, those shadows still remain, and it's those shadows that Julien is moving in."
Article continues below advertisement
Harry and Jack Williams, the creators and frequent writers of Baptiste, said Budapest is "interesting visually."
"[There's] a lot about where it is politically," the brothers added. "There are forces that are changing the world now, and they are reflected acutely in Hungary. Thematically, that was very important to the story. … A lot of it is about extremism in all its forms — politically, personally, extreme viewpoints, extreme decisions."
Article continues below advertisement
Budapest is a popular filming location — for hit TV shows and blockbuster movies alike.
IMDb reveals just how many films and TV shows have set up production in the Hungarian capital. This year's sci-fi flick Dune shot there, as did the superhero movie Black Widow, for example. Budapest also hosted the filming of the 2019 horror film Midsommar and the same year's action sequel Terminator: Dark Fate.
On the small-screen side of things, the TV shows The Witcher, Hanna, Shadow and Bone, Tom Clancy's Jack Ryan, and FBI: International all filmed in Budapest, and the upcoming Marvel series Moon Knight recently wrapped production in the city, too.
Article continues below advertisement
In fact, Architectural Digest recently hailed Budapest as the "Hollywood of Europe," citing the city's majestic buildings, its unique locations, its abundant soundstage space, and a profitable Hungarian tax rebate for film productions.
Article continues below advertisement
Season 1 was filmed in Amsterdam.
In Baptiste's first season, Julien searched for a missing sex worker in Amsterdam, Netherlands. The cast and crew filmed there, too, though they also shot scenes in the Belgian cities of Ghent and Antwerp to save money.
"We all know Amsterdam as a very beautiful city with a really seedy underworld," John told RadioTimes.com. "For what the story is, it's absolutely perfect because it's the most physical demonstration of that duplicity that society has, of living alongside a very murky world that is in plain view to us but we choose not really to look at."
Article continues below advertisement
One challenge of filming in that Dutch capital? The cyclists. "A bicycle hit my shoulder," John recalled. "He swerved, and three bicycles went piling into each other. They were all fine, and they all looked at me and started shouting, and I just had to go, 'I'm so sorry.' … I heard the second assistant director in the background instructing everybody to pretend they hadn't noticed, which was kind of more humiliating than if they'd actually stood there and laughed. I just looked a fool."