"Are Drinks Watered Down?" — Couple Tries to See if All Inclusive Resorts Are Scams
A travel TikTok account used an alcohol measuring device to see if the all-inclusive resort they stayed at was watering down their beverages.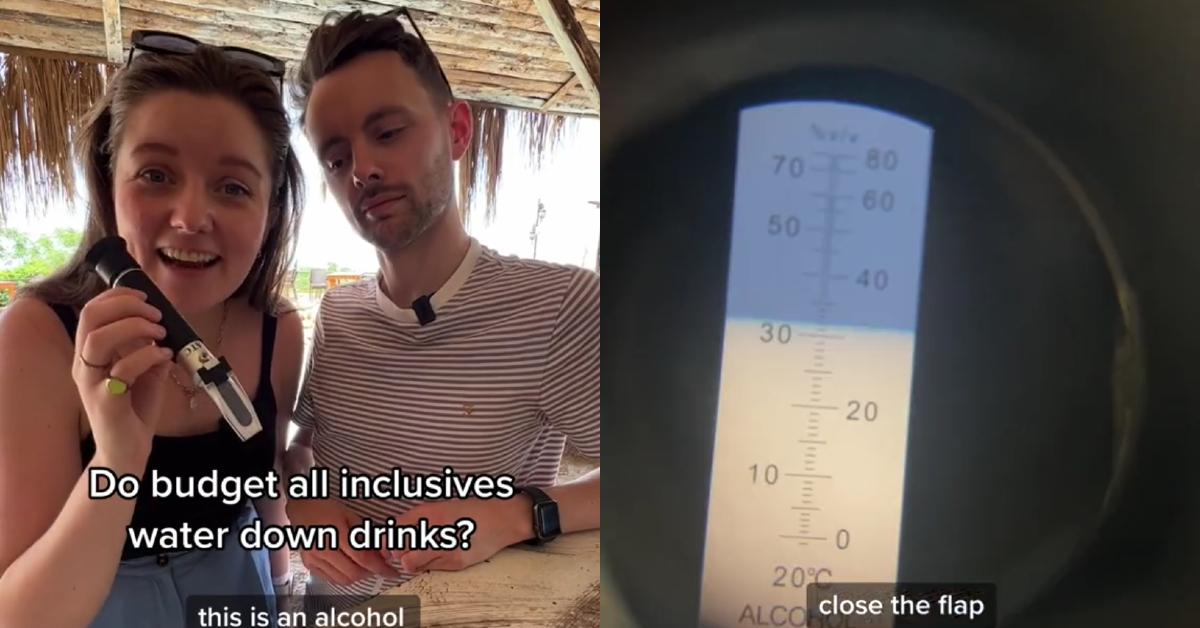 Depending on what you're looking for in a vacation, the idea of an all-inclusive resort can certainly seem like a worthwhile expenditure.
Article continues below advertisement
You pay one flat rate price for your flight and other travel accommodations, your room, your meals, and if you're planning on getting hammered during your holiday, booze.
Sure, there might be some people who say that going to an all-inclusive resort, especially in another country completely defeats the purpose of traveling and experiencing other cultures, and that the only thing you're really experiencing is your run-of-the-mill resort stay sponsored by a corporation that gets to pay its employees less because said Resort is housed in another country with different wage and labor laws, but people seem to love them and it doesn't look like these kind of travel packages are going away anytime soon.
Article continues below advertisement
And if you are paying for an all-inclusive package because you are planning on doing a lot of heavy drinking on your vacation, then you may want to consider that the company's offering these packages may take some "precautions" when it comes to rationing out liquor.
I.e. there are folks who believe that many of the drinks served as part of these packages are watered down.
And the TikTok account Cheap Holiday Expert (@cheapholidayexpert) wanted to put that theory to the test by bringing an alcohol measuring tool with them to a bar that was serving drinks as part of a budget all-inclusive vacation experience they purchased tickets for.
Article continues below advertisement
The video shows two folks standing at the bar in the video: Chelsea and James, who have a drink before them. Chelsea holds the alcohol measuring apparatus in her hand.
Article continues below advertisement
She says in the clip: "This is an alcohol measurer because lots of you said that they water down booze at cheap all-inclusive hotels."
Chelsea turns to James at this point in the video stating that the two of them don't believe this accusation is necessarily true.
"We did think that we should conduct a scientific experiment just to prove to you that they are legitimate...for science."
First up Colin they test the gin that they are served, stating that prior to measuring it it should contain 37.5% alcohol by volume.
Article continues below advertisement

According To the measuring tool, however, the gin comes up as containing 33% alcohol by volume. He goes on to state that there could be a perfectly logical explanation for this that doesn't necessarily mean the resort they are staying at watered down their drinks: temperature could affect the figures represented by the alcohol measuring device.
Article continues below advertisement
They then go on to test vodka, we should also be 37.5% alcohol by volume, and the device also tests it at 33%. James believes that the consistent 33% figure doesn't indicate that their drinks are being watered down, with Chelsea adding that they have "literally seen [resort staff] break the seal[s]" of the bottles before serving them to guests.

Article continues below advertisement
"So I'm going to go ahead and say that this place is not watering down," Chelsea concludes.
"These are honest people," James adds in the video as they both hold drinks up to the camera, say cheers, and take a swig of their respective beverages.
One commenter said that even if the all-inclusive resorts that they visit are indeed watering down drinks that there is an easy solution to still getting lit off of the beverages that they serve: "even if they did your all inclusive so just drink twice as much"
Article continues below advertisement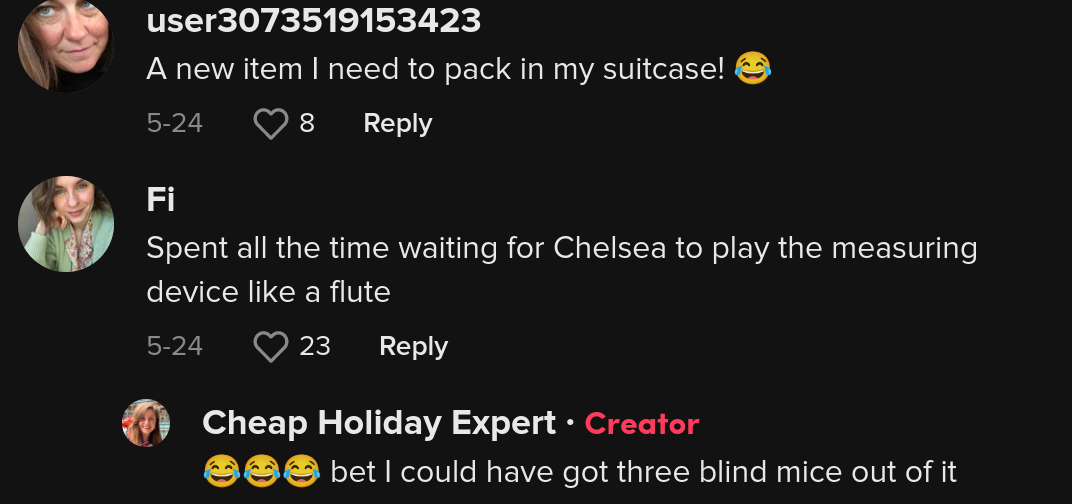 Another Recommended a method for ensuring that the alcohol measuring device was calibrated properly: "those refractometers need to be calibrated correctly. Has it been calibrated with distilled water?"
Article continues below advertisement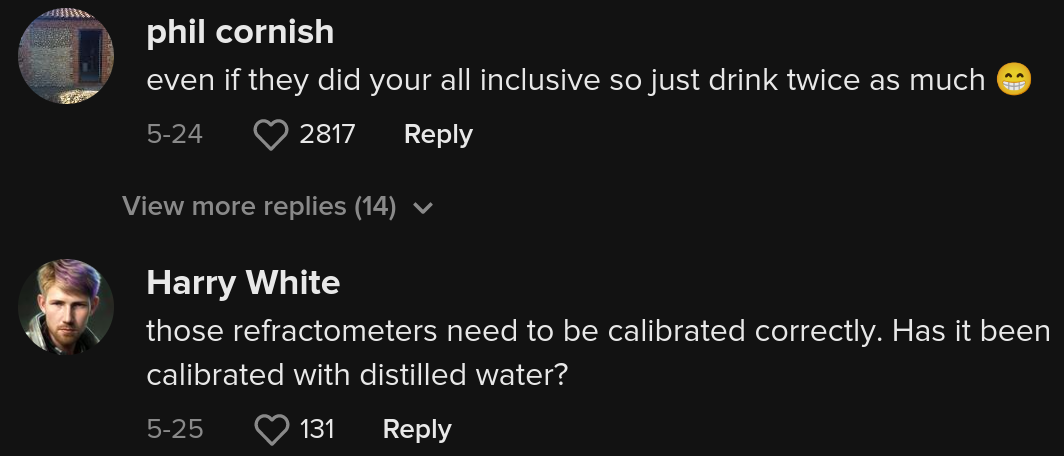 And another TikTok user offered up a speculative reason as to why some people may feel like they're not getting as drunk off of the beverages that they order at all-inclusive resorts: "And most people feel like they're not getting as drunk because they consumed their body weight in food each day"