A Poem Is the Key to Decoding the Meaning of 'Succession's' "All the Bells Say"
The 'Succession' Season 3 finale is days away, and the episode title is baffling fans. With a title like "All the Bells Say," what does it mean?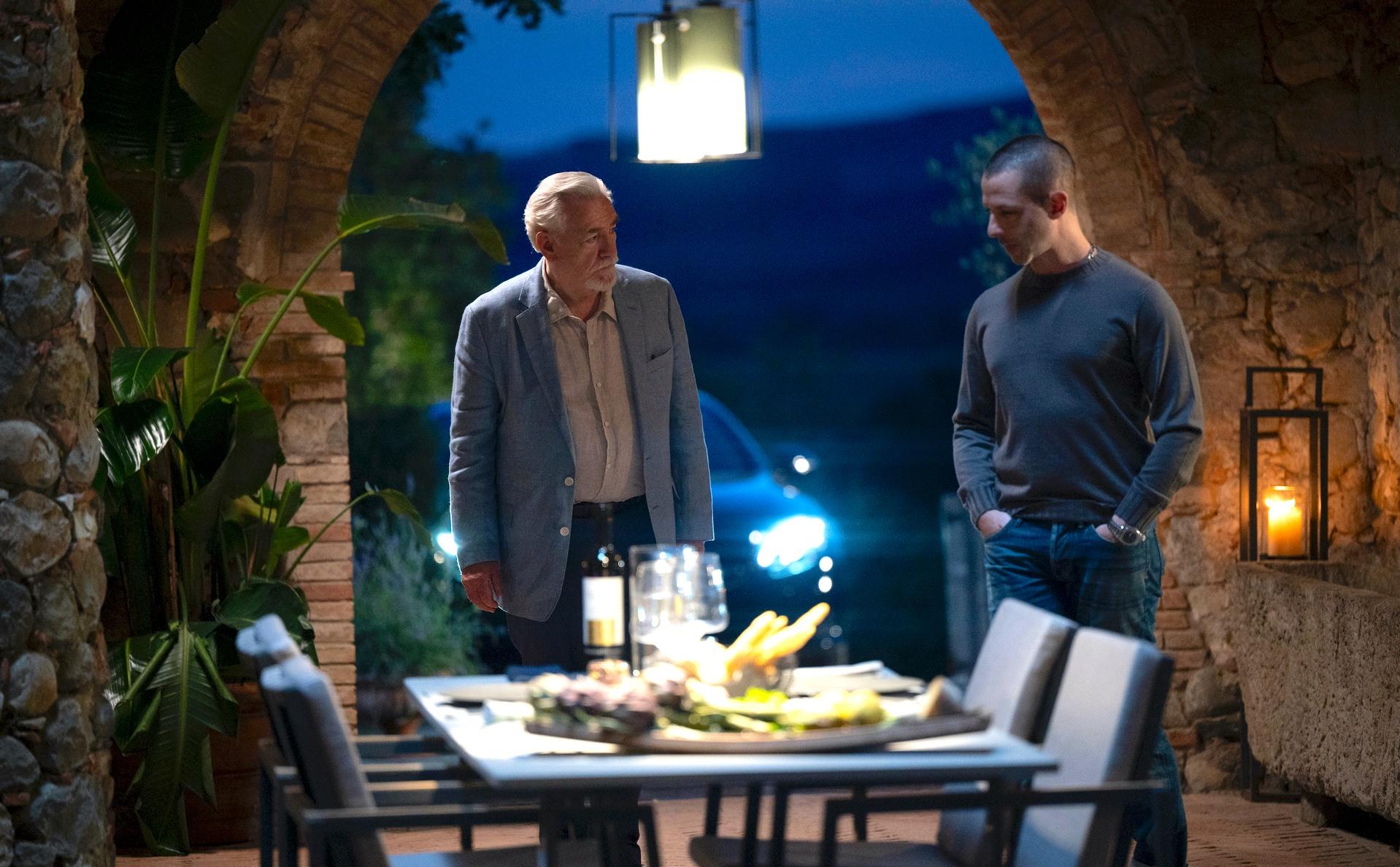 Spoiler alert: This article contains spoilers for those who aren't caught up on Season 3 of Succession.
Though Succession just came back, it's already leaving us. We know — it's sad, so take all the time you need to mourn our favorite show finishing up its third successful season. The Season 3 finale, titled "All the Bells Say," premieres on Sunday, Dec. 12, and fans are hoping for another shocking and twist-filled ending.
Article continues below advertisement
The Season 1 finale ends with Logan using his power over Kendall and blackmailing him. After the police locate Kendall's room key in a nearby body of water (the one he and the waiter crashed into earlier), Logan tells authorities that the server stole the key card. However, Logan knows Kendall is responsible and informs his son he can make the case go away if Kendall calls off his run as CEO and heads to rehab.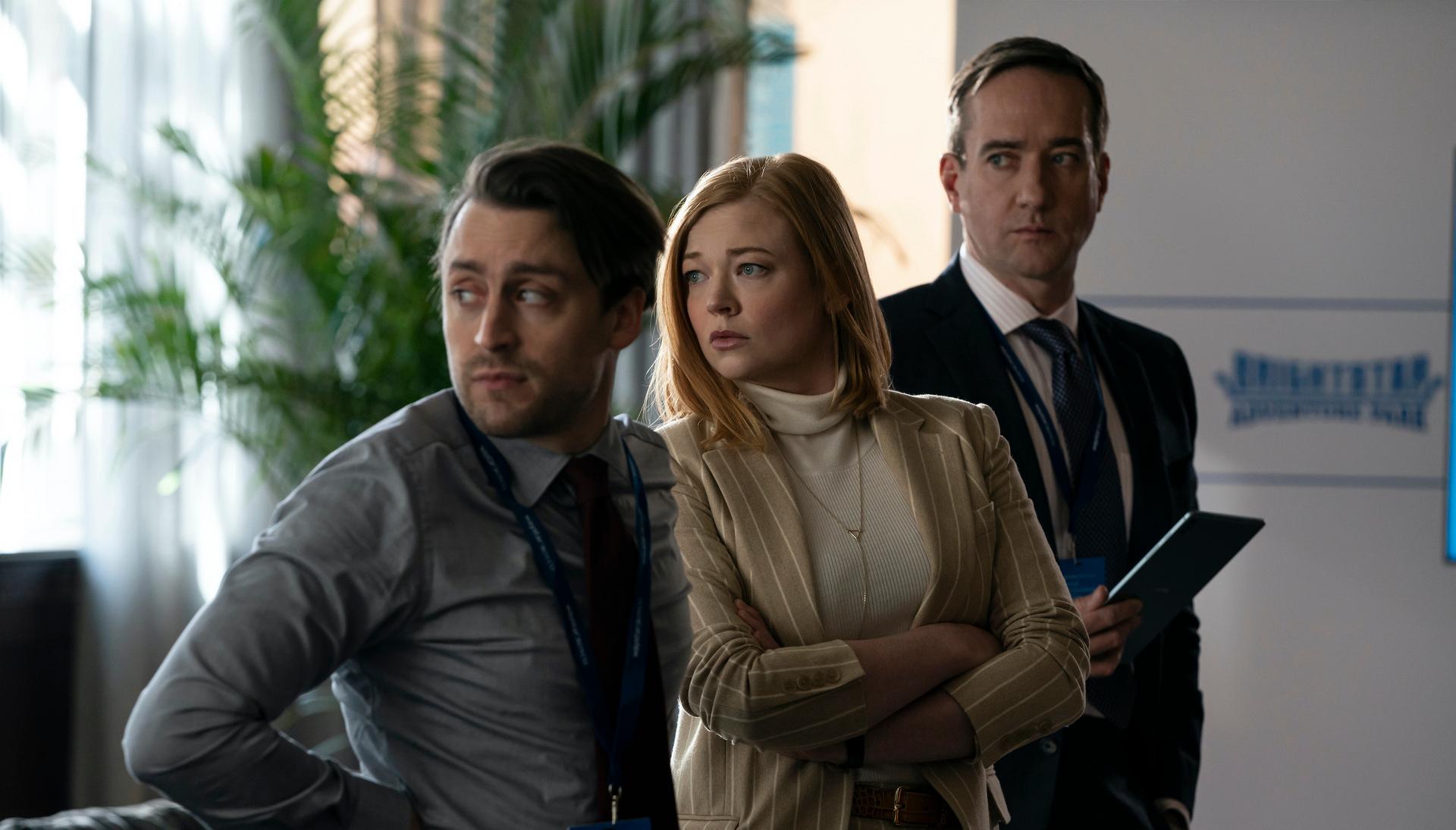 Article continues below advertisement
The Season 2 finale ends with Kendall taking the fall for the Waystar Royco cruise scandal — or does it? Right! The twist here is that when Kendall arrives at the press conference, he goes off-script and reveals Logan is responsible for covering up the scandal.
With two absolute shocking season finales, there's no doubt in our mind the Season 3 finale will live up to the expectations. Plus, the episode title piques our interest. If you're as curious as we are, let's discover the meaning of "All the Bells Say."
What does "All the Bells Say" mean?
So, we did some digging — we found out that all three season finale titles come from John Berryman's poem, "Dream Song 29." That has to mean something, right? Before we do anything else, we need to use our skills and break down the poem's meaning. First, here's the text of the poem:
Article continues below advertisement
There sat down, once, a thing on Henry's heart / só heavy, if he had a hundred years / & more, & weeping, sleepless, in all them time / Henry could not make good. / Starts again always in Henry's ears / the little cough somewhere, an odour, a chime. //
And there is another thing he has in mind / like a grave Sienese face a thousand years / would fail to blur the still profiled reproach of. Ghastly, / with open eyes, he attends, blind. / All the bells say: too late. This is not for tears; / thinking. //
But never did Henry, as he thought he did, / end anyone and hacks her body up / and hide the pieces, where they may be found. / He knows: he went over everyone, & nobody's missing. / Often he reckons, in the dawn, them up. / Nobody is ever missing. //
Essentially, the speaker is describing Henry's inescapable depression and sadness. Even if it fades for a bit, it always returns, especially when Henry encounters a triggering experience.
There's also another layer to the poem in which Henry is paranoid and thinks he is a killer. Although it's just the paranoia eating at him, Henry constantly checks to make sure he hasn't killed anyone.
Article continues below advertisement
What's interesting about choosing "All the Bells Say" as the episode title are the words that follow: "too late." That doesn't sound good. Is this somehow related to one of the characters on the show? And if so, who?
Article continues below advertisement
Henry in "Dream Song 29" is reflected in Kendall Roy.
Many Succession fans notice the similarities between Henry and Kendall Roy. Henry's emotions and struggles parallel Kendall and his battles throughout the series. Based on the line, "All the bells say: too late," viewers are theorizing Kendall may attempt something harmful.
In the Succession subreddit, one user wrote, "I think Kendall could seriously consider suicide, then get interrupted. Or, go rogue and decide to do something completely different."
"There were strong suggestions that [Kendall] is in a suicidal frame of mind in the last episode, as he realized his party was meaningless, his life is pretty meaningless, his siblings are all just out to screw him over completely, he has no family ties left, his kids' presents were lost, etc. I think he is going to do something terrible and drastic," another user stated.
The Season 3 finale of Succession airs Sunday, Dec. 12, 2021, at 9 p.m. EST on HBO and HBO Max.