The 'Succession' Gang Takes a Trip to Italy — Here's Where the Roys' Luxurious Escapades Were Filmed
HBO's 'Succession' is no stranger to stunning foreign backdrops, and this time the Roys are causing trouble in Italy. Where did these episodes film?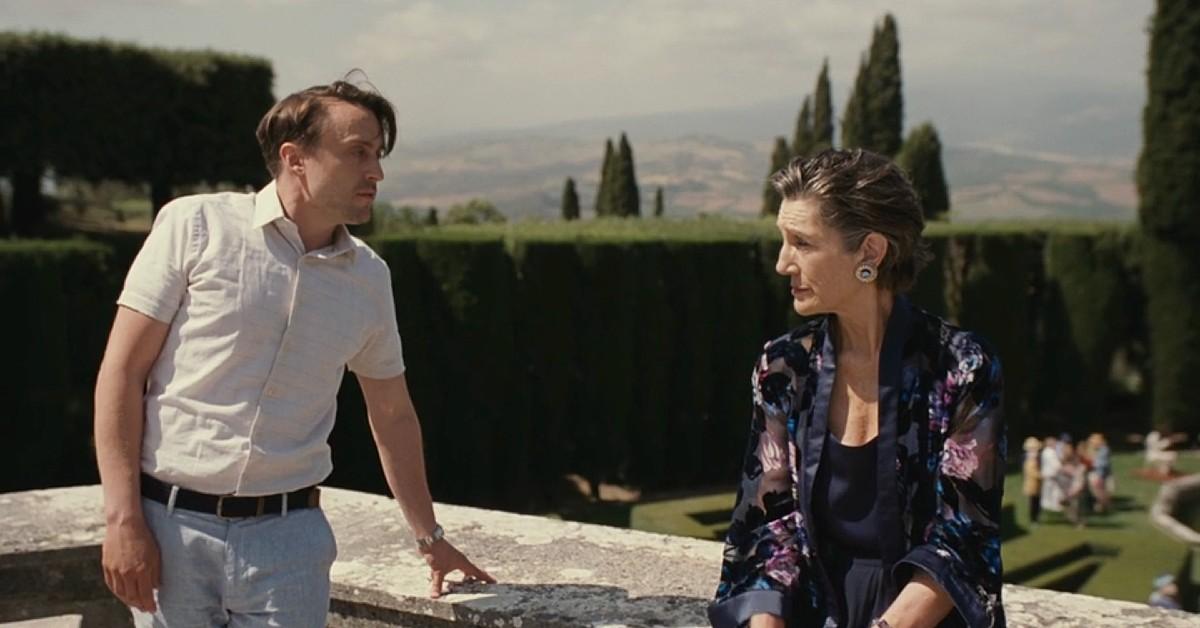 "Italy! Pizza, pasta, and popes!" as gloriously stated by Succession's Willa Ferreyra (Justine Lupe). From the busy streets of Manhattan, N.Y., to the rolling hills of Tuscany, Italy, the Roys embark on a European trip to attend Caroline's (Harriet Walter) — aka Kendall (Jeremy Strong), Roman (Kieran Culkin), and Shiv's (Sarah Snook) mother — pre-wedding festivities.
Article continues below advertisement
With an overabundance of money at their fingertips, a Roy vacay to, well, anywhere is guaranteed to include lavish lodging, food, and scenery. Season 3, Episode 8, titled "Chiantishire," further proved this. While much of HBO's dark comedy is filmed in New York City, specifically its Financial District, the hit series has filmed all across the world, including England, the Aegean Sea, and Croatia, as reported by Men's Health.
The filthy rich Roys are used to a life of luxury — one the Waystar Royco kids hardly had to lift a finger for. So, they're seemingly unimpressed with both Italy's natural and manmade beauty. We, however, are in awe of every scenic backdrop and architectural blessing, wishing we could be there to celebrate Caroline's sham of a marriage. Here are some of the Italian filming locations featured in Episode 8.
Article continues below advertisement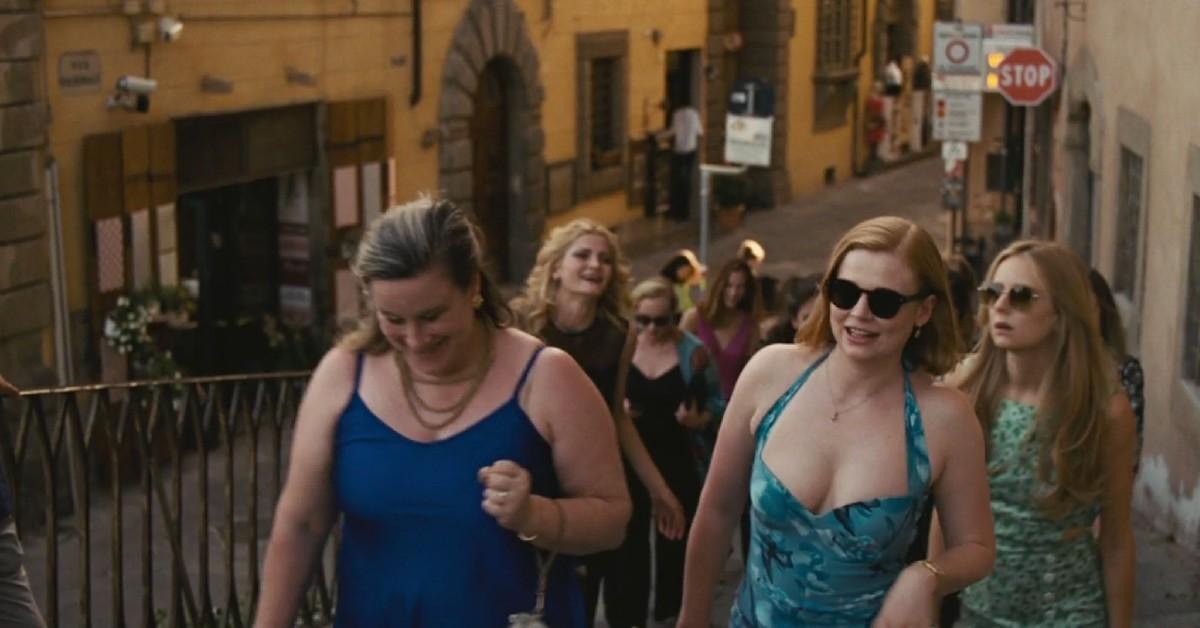 Where were Lady Caroline Collingwood's pre-wedding events filmed?
According to Newsweek, Caroline's uber-fancy pre-wedding parties were filmed at Tuscany's Villa La Foce and Villa Cetinale. Specifically, scenes featuring fabulous greenery, a ritzy fountain, and many cast members donning sun hats were filmed at Villa La Foce.
Article continues below advertisement
In a cringe-inducing gesture, Connor (Alan Ruck) proposed to his girlfriend, Willa — an escort-turned-playwright (and essentially a sugar baby) — in the villa's garden area. As for Willa's answer, she needs "a little think."
Located in Siena, Tuscany's scenic countryside, Villa La Foce (which consists of five houses) is available to rent. If you've got $54,000 just lying around, you can rent the place for a week. Kendall Roy and his two children can be seen staying at the Belvedere Piccolo.
Article continues below advertisement
Villa Cetinale, a 17th-century Roman Baroque style mansion with 13 bedrooms, is located in Tuscany's Ancaiano district. With lemon and olive trees, poppies, lilies, and irises, the ethereal gardens of Villa Cetinale will put you in a trance.
Article continues below advertisement
And because everyone loves architecture with a dark, ghostly history, the villa's website states that English traveler Joseph Forsyth made a peculiar note of the property in 1800. "Cetinale … owes its rise and celebrity to the remorse of an amorous cardinal who to appease the ghost of a murdered rival transformed a gloomy oak plantation into a penitential retreat, and acted there, all the austerities of an Egyptian hermit."
​Regarding the decision to film much of the episode in Tuscany, showrunner Jesse Armstrong relates it to the Roys' extreme level of wealth. "I don't know how much of a social signifier it is to Americans — anybody who can go abroad is really rich — but [Tuscany] has this particular flavor for the English upper class. Some call it Chiantishire in a slightly sickening way," he told Bustle.
Article continues below advertisement
Alexander Skarsgård reappears as twisted GoJo founder and CEO, Lukas Matsson. He meets with Roman once again, this time at Lukas's beyond-stunning Italian property — which he's sick of (?!). His disgustingly beautiful property, the one that "freaks him out," is Villa La Cassinella, located on the western shore of Lake Como.
Article continues below advertisement
"Set amongst spacious, perfectly manicured gardens, the estate consists of the stunning main Villa, a pool house with cinema and gym and the enchanting Terrace House," the villa's website reads. The whole scene gives us Call Me By Your Name undertones.
Per Bustle, other Season 3 Italian locations include the likes of Florence, Val d'Orcia, Bagno Vignoni, Chianciano Terme, Cortona, Montalcino, and Argiano. Sadly, the Roys are too focused on chasing business deals and bullying each other to appreciate their picturesque surroundings.
The Season 3 finale of Succession airs Sunday, Dec. 12, 2021, at 9 p.m. EST on HBO and HBO Max.