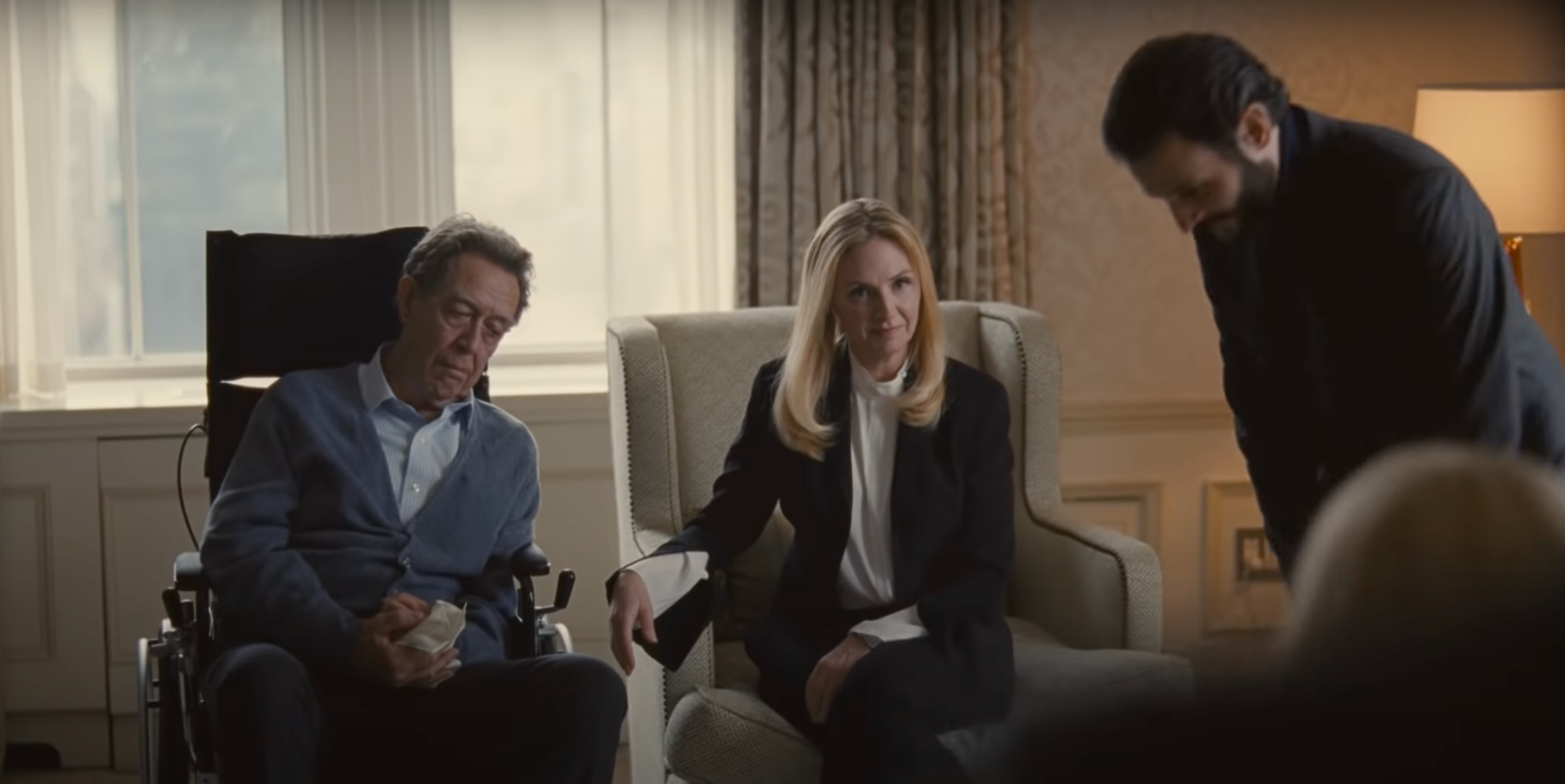 Sandy's Illness Hasn't Affected His Hatred for the Roy Dynasty in 'Succession'
The fifth episode of Season 3 of Succession follows the Roy dynasty at the Waystar Royco annual shareholder meeting. The entire episode is one long anxiety attack — the Roys scramble to strike a deal with Stewy and Sandy because if they don't, and the subject of ownership goes to a vote, the Roys would surely lose all control of the company.
Article continues below advertisement
During the first half of the episode, Gerri (J. Smith-Cameron), Shiv (Sarah Snook), Roman (Kieran Culkin), and Karl (David Rasche) meet with Stewy (Arian Moayed), Sandi (Hope Davis), and Sandy (Larry Pine) to renegotiate a settlement.
While the attention should've been on the conversation at hand, fans were quick to notice Sandy's worsening condition. He looked a lot different from when we last saw him in Season 2, and we all know you're wondering: What happened to Sandy? Keep reading to find out.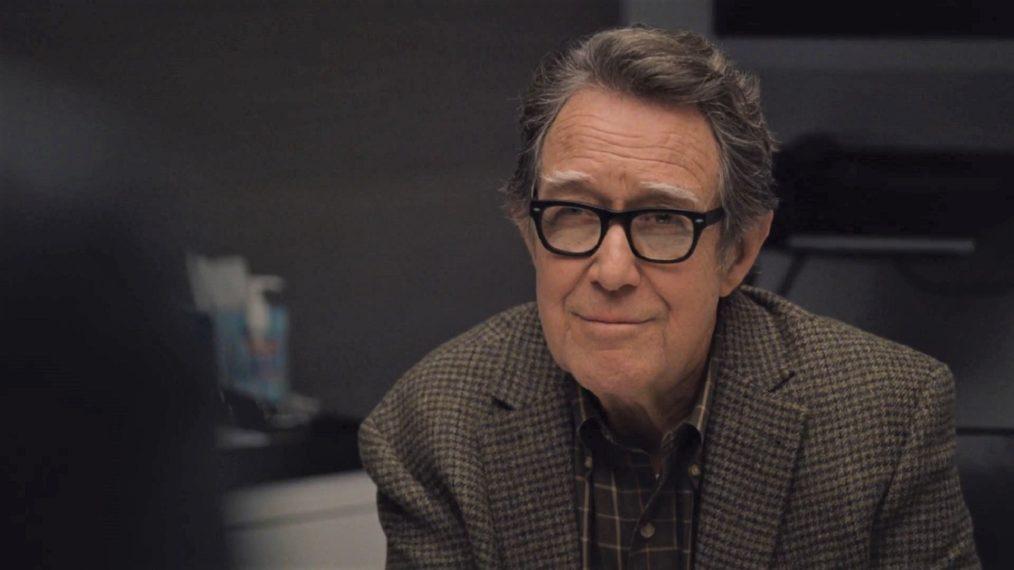 Article continues below advertisement
What happened to Sandy Furness on 'Succession'?
Media mogul Sandy Furness makes his Succession Season 3 on-screen appearance during Episode 5, and his appearance is quite different than in previous seasons. When Sandy emerges on screen, fans were shocked to see him in a wheelchair.
Not only that, but Sandy seems more fragile than ever, and he barely speaks more than a few low mumbles to his spokesperson and daughter, also named Sandi (this is very Arrested Development of the show to do).
While Sandy's condition and specific illness are unknown, Gerri does mention that Waystar spread rumors of syphilis. In Season 2, Episode 6, Sandy looked very feeble, and Tom started the rumor and said, "You don't really hear much about syphilis these days. It's like the MySpace of STDs."
Now, Stewy has identified Sandy as "the world's angriest f--king vegetable." Though Sandy's incapable of many functions, nothing will stop him from seizing power from his rival.
Article continues below advertisement
Per the CDC, syphilis is a sexually transmitted disease that is consists of four different stages. The infection starts with sores around the genital area and gradually adds a blotchy skin rash, fever, and several medical issues that will affect one's organs. It's typically spread through immediate contact with a syphilis sore, and if left untreated, it can develop into the tertiary stage, which may cause death.
Article continues below advertisement
Many fans are worried about the real-life actor's health.
Since Larry Pine only just arrived in Season 3, Succession fans grew worried over his health. The satirical drama's subreddit was full of concerned supporters who wondered if his absence had anything to do with any real-life health issues.
"I had to pause the episode to look up the actor on Wikipedia. I was curious myself. I didn't find anything," one user wrote.
While many assumed something happened to Larry, others were quick to note that the actor seemed healthy at the Season 3 premiere in NYC on Oct. 12, 2021. Since Larry is still in good health in real life, it appears Sandy's illness is just a narrative choice.
New episodes of Succession air Sundays at 9 p.m. EST on HBO and HBO Max.