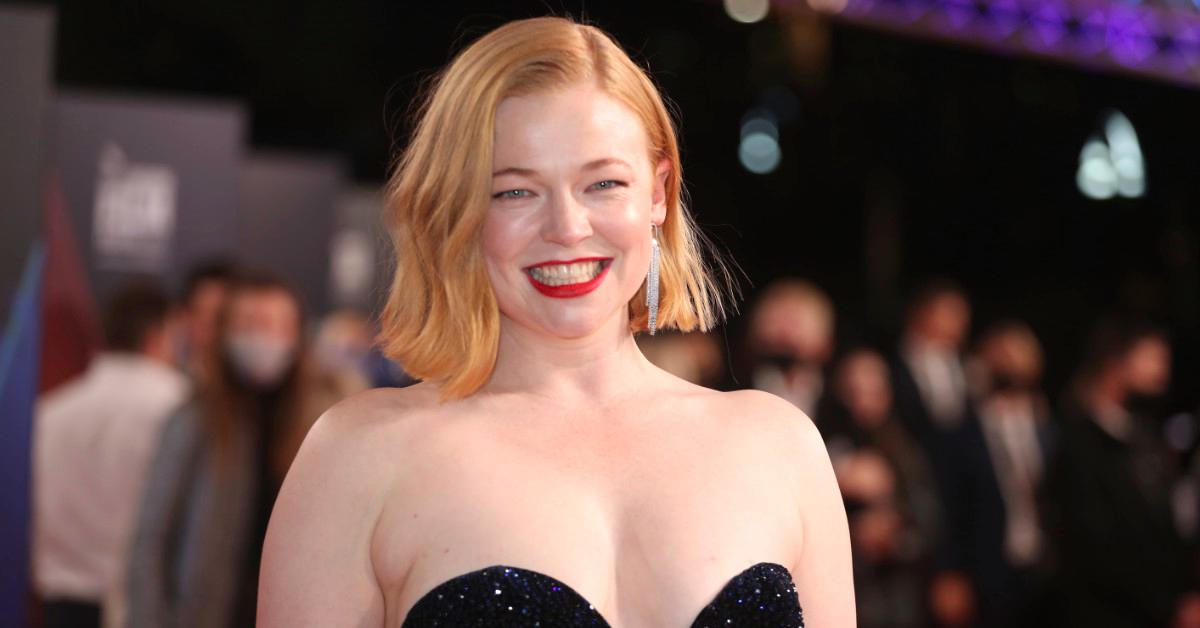 'Succession' Star Sarah Snook Married Dave Lawson After They Fell in Love During Lockdown
On the eve of Succession's third season premiere last month, star Sarah Snook made headlines for a big reveal about her personal life: She'd been married to husband Dave Lawson several months!
"At the beginning of the pandemic last year, I got locked down in Melbourne with one of my best mates and we fell in love," Sarah, who plays Shiv Roy on Succession, told Vogue Australia in an interview published online on Oct. 17.
Article continues below advertisement
"We've been friends since 2014, lived together, travelled together, always excited to see each other, but totally platonic," she added. "We've just never been single at the same time. I proposed, and we got married in February in my backyard. … It's been a ride. There's so much heartache and sadness in the world, but on a micro personal level, I've been very fortunate. There's a really lovely grace in that without the pandemic, we might not have ended up together so quickly."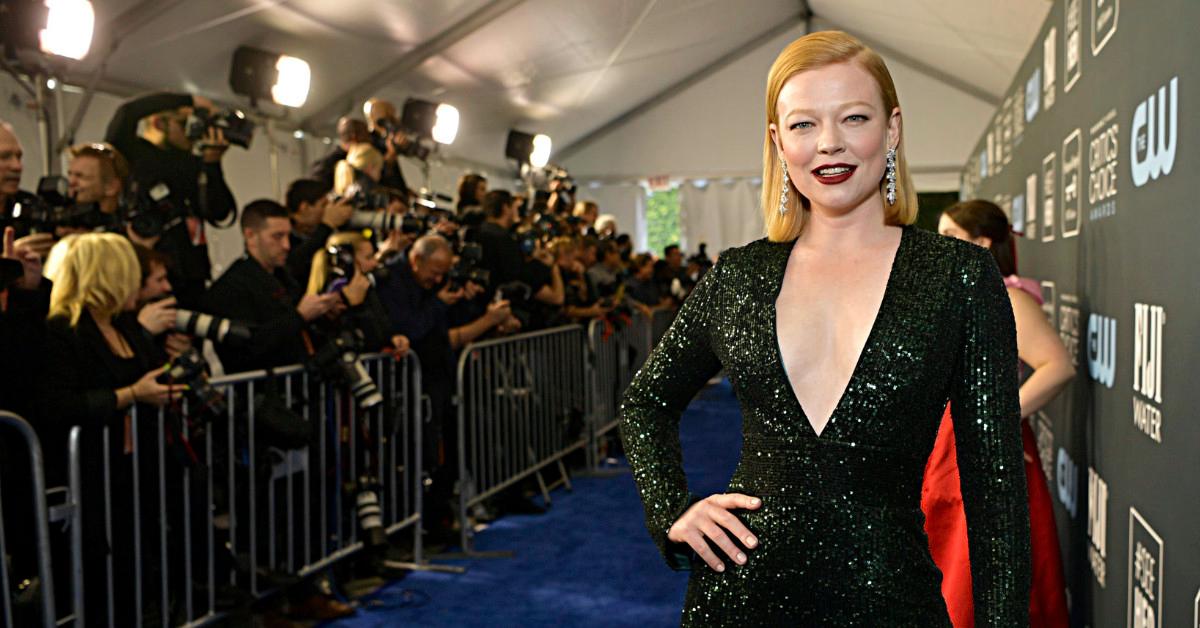 Article continues below advertisement
Who is Sarah Snook's husband?
Dave Lawson is an actor, comedian, and Nickelodeon Australia alum who has starred in the Australian comedy series Utopia, guest-starred in the Aussie drama Wentworth, and played hardware clerk Chris in both the 2018 film Peter Rabbit and the new sequel Peter Rabbit 2: The Runaway.
Additionally, Dave is the great-grandson of Henry Lawson, often cited as Australia's greatest short story writer, according to The U.S. Sun.
In the November cover story for Town & Country, Sarah revealed that Dave was one of the friends she lived with in Melbourne, Australia, after the COVID-19 pandemic delayed production on Succession's third season.
"We're in that very fortunate and strange position, to be like, 'Well, f—k this pandemic,' but also, we wouldn't have had this relationship if it never happened," she added.
Article continues below advertisement
She also said that Dave was the one who sculpted an Emmy Award for her out of aluminum foil — the faux trophy she brandished on Instagram. He crafted the facsimile so she would have a consolation prize in case she didn't win the award for 2020's Outstanding Supporting Actress in a Drama. And when the winner ended up being Ozark's Julia Garner, Sarah said she'd mail Julia the foil Emmy.
Article continues below advertisement
Is Sarah Snook pregnant?
Rumors of Sarah being pregnant have popped up in recent weeks, but the actress hasn't announced any sort of baby news as of the time of this writing. And Grazia's Beth Ashley observed that the 33-year-old is "the latest victim of pregnancy surveillance — which has become yet another way we police women's bodies."
She added: "If Sarah Snook is pregnant, there's a reason she hasn't revealed this to the public. And if she's not, it could be incredibly difficult for her to hear false rumors about pregnancies, whether she's all for motherhood, actively avoiding it or is simply indifferent (because that's possible, too!)."
Pregnancy or no, Sarah has plenty to keep her busy these days: HBO has already renewedSuccession for a fourth season. And in the meantime, the show's third season airs new episodes on Sundays at 9 p.m. on HBO.