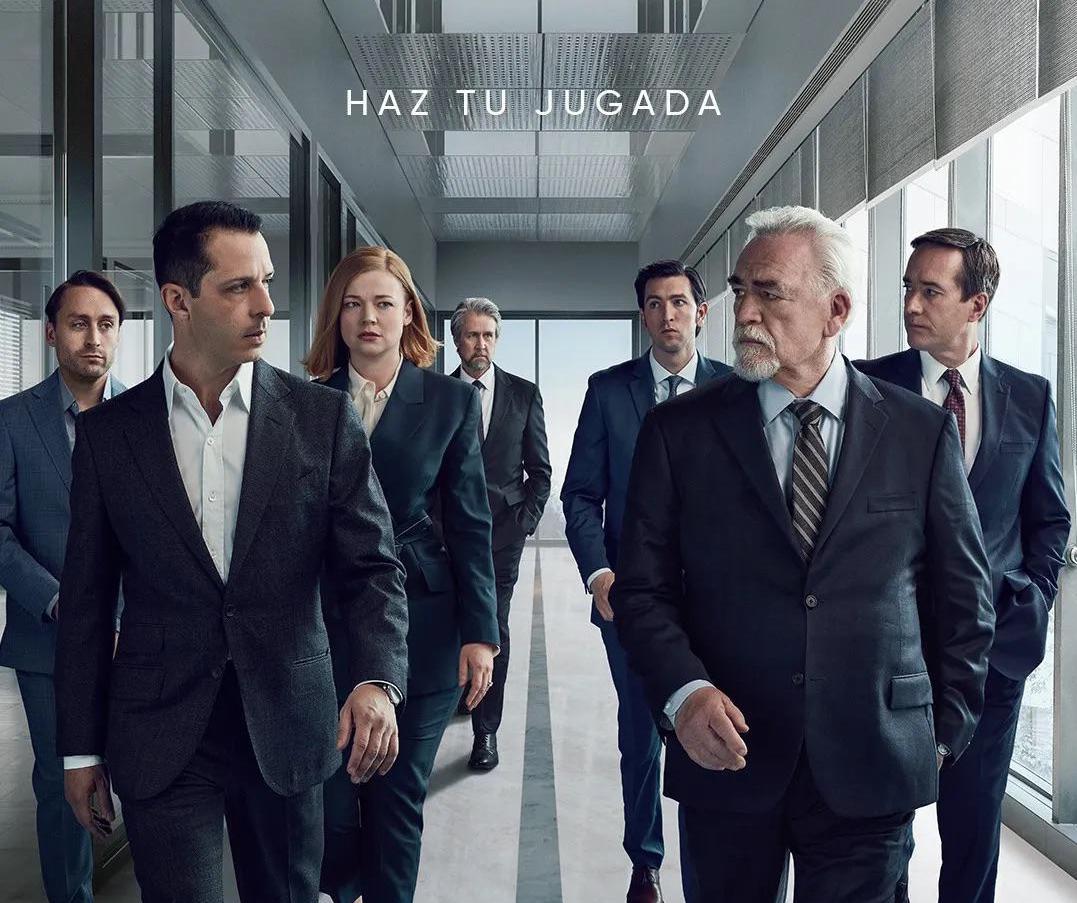 'Succession' Season 4: Release Date, Cast, Plot, Trailer, and More Details
Jesse Armstrong knows how to up the dramatic intensity for Succession season finale episodes, and Season 3's "All the Bells Say" is no exception. With a shocking conclusion to the narrative, fans are eager to know if and when the HBO satirical drama will return for Season 4.
Article continues below advertisement
While many were initially worried about the fate of a specific character (Kendall Roy) after Episode 8, the finale proves us wrong. In the end, the entire season has been about the future of Waystar-Royco, and how Logan Roy (Brian Cox) can get the best deal for himself and himself only.
Here's everything we know so far about Succession Season 4, including its release date, cast, plot, and trailer.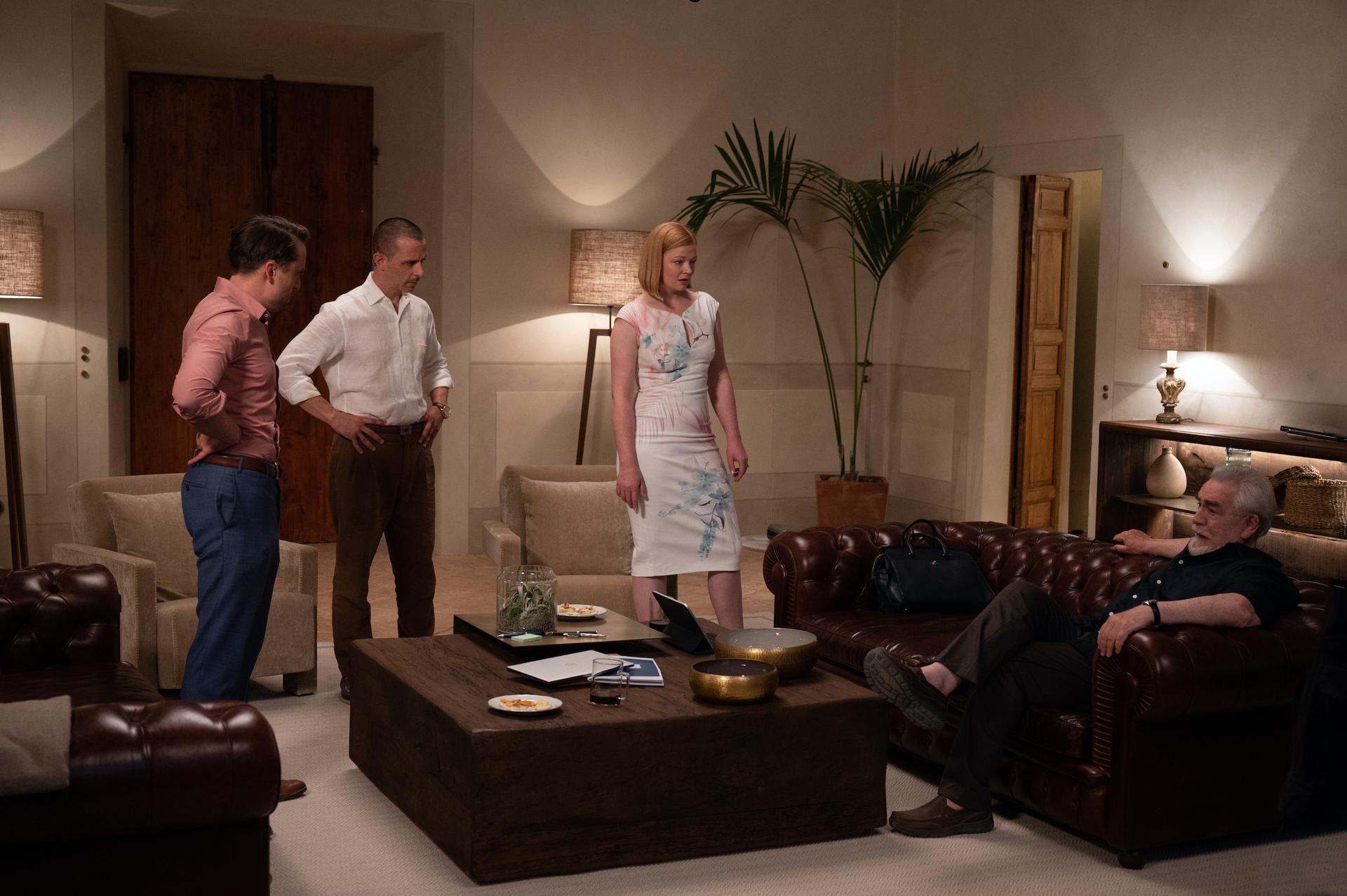 Article continues below advertisement
What is the release date for 'Succession' Season 4?
On Oct. 26, 2021, HBO announced that they renewed Succession for a fourth season. Unfortunately, the network has yet to reveal an official release date for Season 4, but, based on the timing of each season, it's likely the network will premiere the fourth season in either late 2022 or early 2023.
With the COVID-19 pandemic still looming, Season 4 could face a few production delays and postponements; however, in October 2021, Brian Cox spoke with GQ UK and revealed that filming for Season 4 would start in June 2022.
Article continues below advertisement
"That's roughly the plan," Brian told the outlet. "I think the writers are getting back in January. I was surprised because I thought they'd be getting back in November. But I do think they need a break. I mean, I think that they do need space because they've been working really hard on this."
In late February 2022, Alan Ruck attended the premiere of Hulu's The Dropout and also supported Brian's claims, telling Variety that Season 4 starts filming at the end of June 2022.
Article continues below advertisement
Who is a part of the 'Succession' Season 4 cast?
Following the events in the Season 3 finale, we believe most of, if not all, of the leading cast members are returning for Succession Season 4. This includes:
Brian Cox as Logan Roy
Jeremy Strong as Kendall Roy
Kieran Culkin as Roman Roy
Sarah Snook as Shiv Roy
J. Smith-Cameron as Gerri Kellman
Peter Friedman as Frank Vernon
Justine Lupe as Willa Ferreyra
Other familiar faces that may pop up in Season 4 are David Rasche as Karl Muller, Alexander Skarsgård as Lukas Matsson, Arian Moayed as Stewy Hosseini, and Natalie Gold as Rava Roy, among others.
Article continues below advertisement
What is the plot for 'Succession' Season 4?
Thankfully, Succession Season 4 will pick up where the Season 3 finale ended, aka with Tom committing the biggest betrayal of the series. It might even be on the same level as the Game of Thrones Red Wedding.
Article continues below advertisement
Season 3 ends with Logan considering Lukas's offer to buy Waystar-Royco. By selling the company, Logan wins and revokes his children's chances at taking over the establishment. What a cold-blooded killer.
Kendall, Roman, and Shiv are obviously shocked at their father's cruel behavior, especially Roman, but they need to get it together quickly if they want to defeat their father once and for all. A sibling team-up? Yes, please!
Article continues below advertisement
Also, Shiv's marriage with Tom seems to have officially hit rock bottom, as the final moments of the Season 3 finale hint that Tom was the one who informed Logan the trio was on their way to destroy their father's plans.
Article continues below advertisement
With Logan, Tom, and Greg teaming up against Kendall, Shiv, and Roman next season, it's likely to be a messy battle for control over the company — who will win? #TeamKendall or #TeamLogan? Only time will tell, and even though we still love Tom, we're #TeamKendall all the way.
Did HBO release a trailer for 'Succession' Season 4?
As of right now, there is no trailer for Succession Season 4. Once HBO begins sharing promo and trailers for the upcoming fourth season, we will let you know.
Catch up on Seasons 1-3 of Succession, streaming exclusively on HBO Max.