Greg the Egg Is Scrambling for His Inheritance Money on 'Succession' — Will He Even Get a Dime?
Season 3, Episode 5 of 'Succession' sees Greg in a tough position. Can he receive his inheritance money from his grandpa, Ewan, while also working for Logan?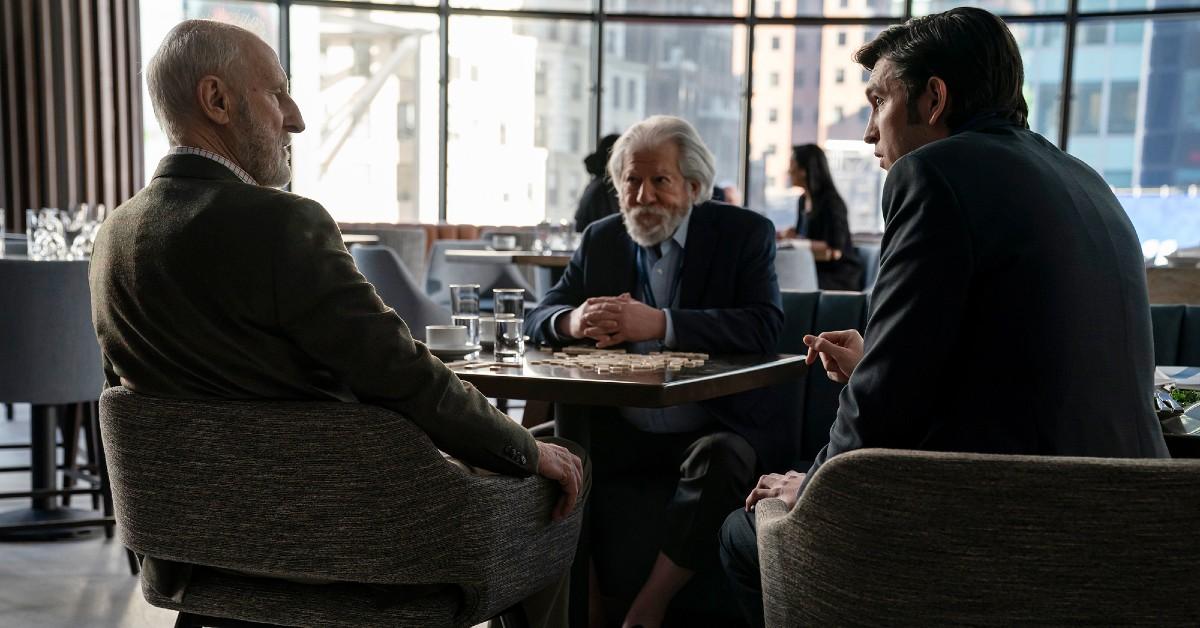 Spoiler Alert: This article contains spoilers through Season 3, Episode 5 of Succession.
Brilliantly played by Emmy nominee Nicholas Braun, Cousin Greg has scratched his way to the top-ish since Season 1 of Succession. Nepotism really is the awkward man-boy's best friend. See, Greg's great uncle is Logan Roy (Brian Cox), the billionaire CEO of Waystar Royco. Greg's grandfather and Logan's estranged older brother, Ewan Roy (James Cromwell), is also rolling in dough. The two brothers originally came from humble beginnings in Dundee, Scotland.
Article continues below advertisement
Grumpy Vietnam War veteran and ranch owner Ewan doesn't agree with his brother's capitalistic, often corrupt politics. At the same time, Ewan earned his hundreds of millions by sitting on the board of Waystar Royco. It's a complex (hypocritical) situation, considering he made the bulk of his whopping $250 million by riding his brother's coattails. Though he has leftist socialist ideations, Ewan profits from capitalism every day.
Greedy Greg is gleefully waiting to inherit a chunk of Ewan's millions. After Ewan discovered his grandson started working for Waystar, however, he wasn't too happy.
Ewan gave his grandson an ultimatum in Season 2: Stop working for Logan or kiss hundreds of millions in inheritance money goodbye. He bet on sticking with Waystar, hoping Ewan would have a change of heart in the future. Past-Greg's decision proves to be a faulty one in Season 3, Episode 5.
Article continues below advertisement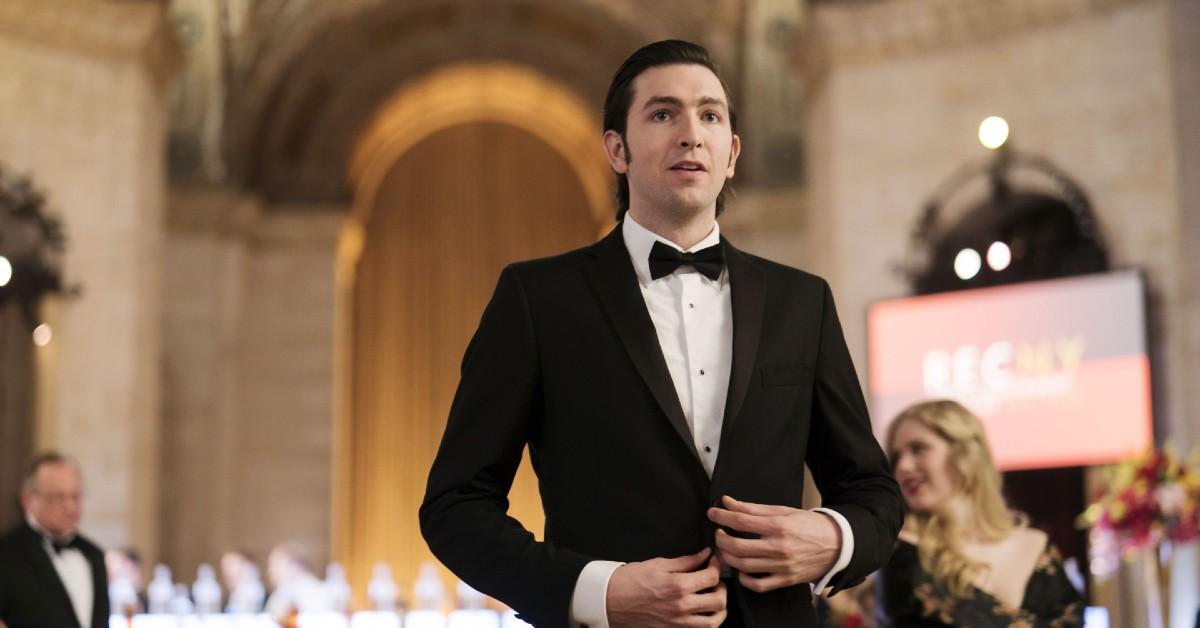 Will Cousin Greg get his inheritance money?
At this point, Greg is just trying to stay above water. Aside from the Team Kendall versus Team Logan drama — which saw Greg in an even more anxious state than usual — Greg the Egg might've scrambled the inheritance situation.
The 6-foot-7-inch ball of nerves is caught in the middle of the now-public Waystar Royco sexual assault and murder scandal coverup, as Greg literally shredded some documentation of the crimes and kept other documents. Thinking he might need a lawyer, he goes to his granddad for help.
Article continues below advertisement
In Season 3, Episode 2, Ewan sets Greg up with his old lawyer friend, Roger Pugh (Peter Rieger), whom he trusts very much. While this lawyer clarifies that priority number one is Greg's "wellbeing and a satisfactory outcome," priority number two is to "expose the structural contradictions of capitalism as reified in the architecture of corporate America." With Ewan's help comes his radical self-indulgent need to unearth the hidden capitalistic evils of Waystar.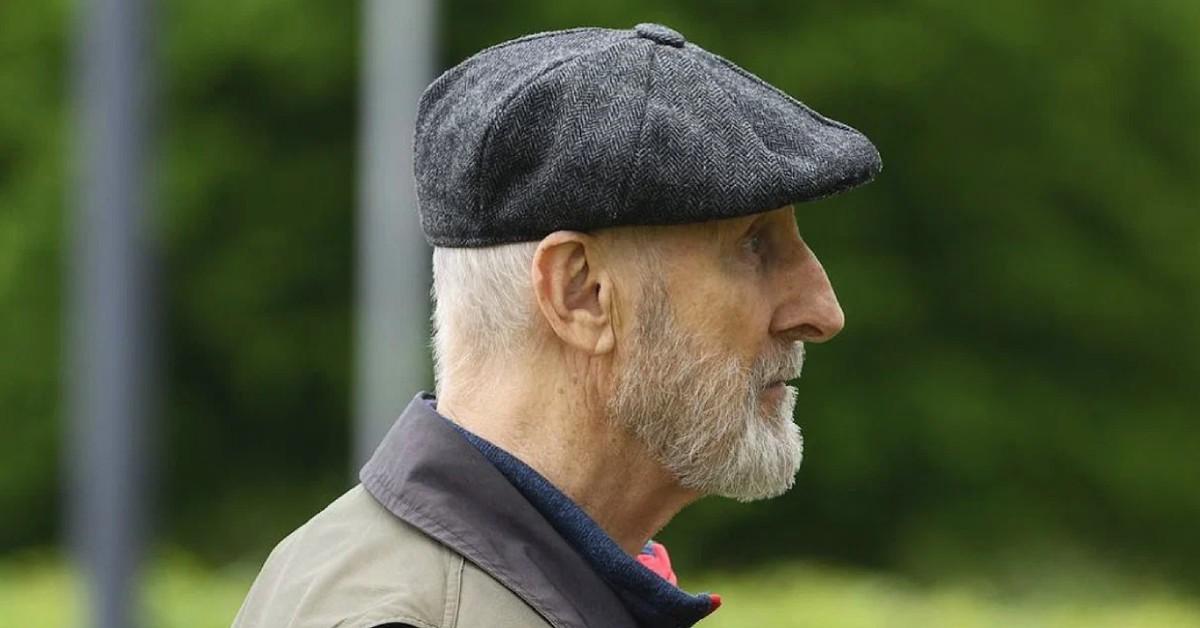 Article continues below advertisement
Greg later decides Roger Pugh isn't the lawyer for him — until Kendall (Jeremy Strong) says he "may have to burn" Greg (as Greg chose to be on Team Logan). Obviously desperate, Greg turns back to utilize his grandfather and Roger Pugh's help. Greg suggests he "maybe take another turn around the block with old Mr. Pugh." This prompts Gramper Ewan to yell at Greg, defending his dear friend of 55 years.
Article continues below advertisement
Morally fuzzy activist Ewan proceeds to drop a bomb on his frantic grandson's life. "I'm giving all my money to Greenpeace, Greg," Ewan says. When a panicked Greg questions his decision, Ewan responds, aloofly stating, "Because your life is not a bagatelle. Because you are putting yourself in the service of a monstrous endeavor." Though cold, perhaps Greg needs a wake-up call. "You need to take yourself seriously, kid," Ewan continues.
Because Succession is nothing short of hilarious, viewers later watch Greg stumble on the phone with someone, asking if there's a way to sue a grandparent "in an affectionate way." When he finds out he can't sue his grandfather while he's alive, Greg tells Tom (Matthew Macfadyen) he's come to the laughable conclusion that he can sue Greenpeace.
Article continues below advertisement
"Who do you think you're going to go after next? Save the Children?" Tom sarcastically replies. Everyone on this satirical series is corrupt.
New episodes of Succession air Sundays at 9 p.m. EST on HBO and HBO Max.