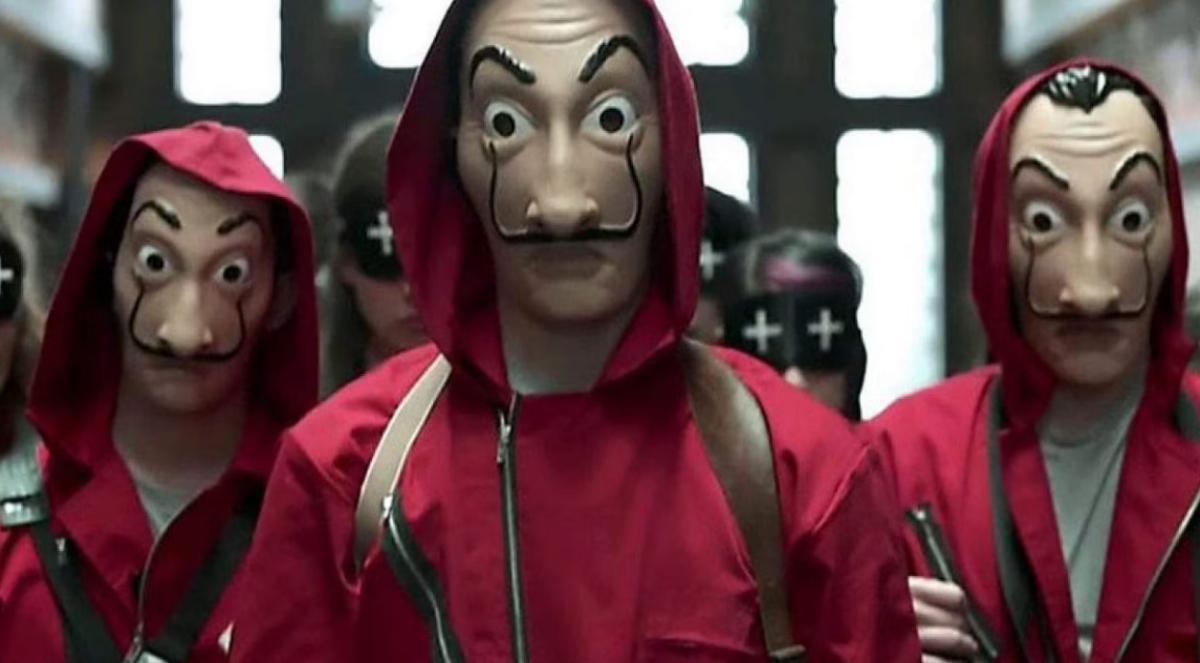 Here's Why the Popular Netflix Series 'Money Heist' Won't Be Renewed for Season 6
Audiences have been captivated by the countless twists and turns on the Spanish crime Netflix series Money Heist (La Casa de Papel) for five seasons. Over the past four years, the television show has become one of the biggest shows on the streaming platform. As most fans know, the most-successful Spanish-language series will be coming to an end with the conclusion of the second half of Season 5.
Article continues below advertisement
Fans are definitely in for a crazy ride as Money Heist will pack it all in as they give a final salute to the Professor aka Sergio Marquina (Álvaro Morte) and his crew of jewelry thieves. Fans of the drama series may be wondering why the show isn't coming back for another season, especially since it's been so successful. Unfortunately, like all good things, Money Heist has to come to an end. We're here to lay it all out for everyone who tunes in to the show on why there will be no Season 6.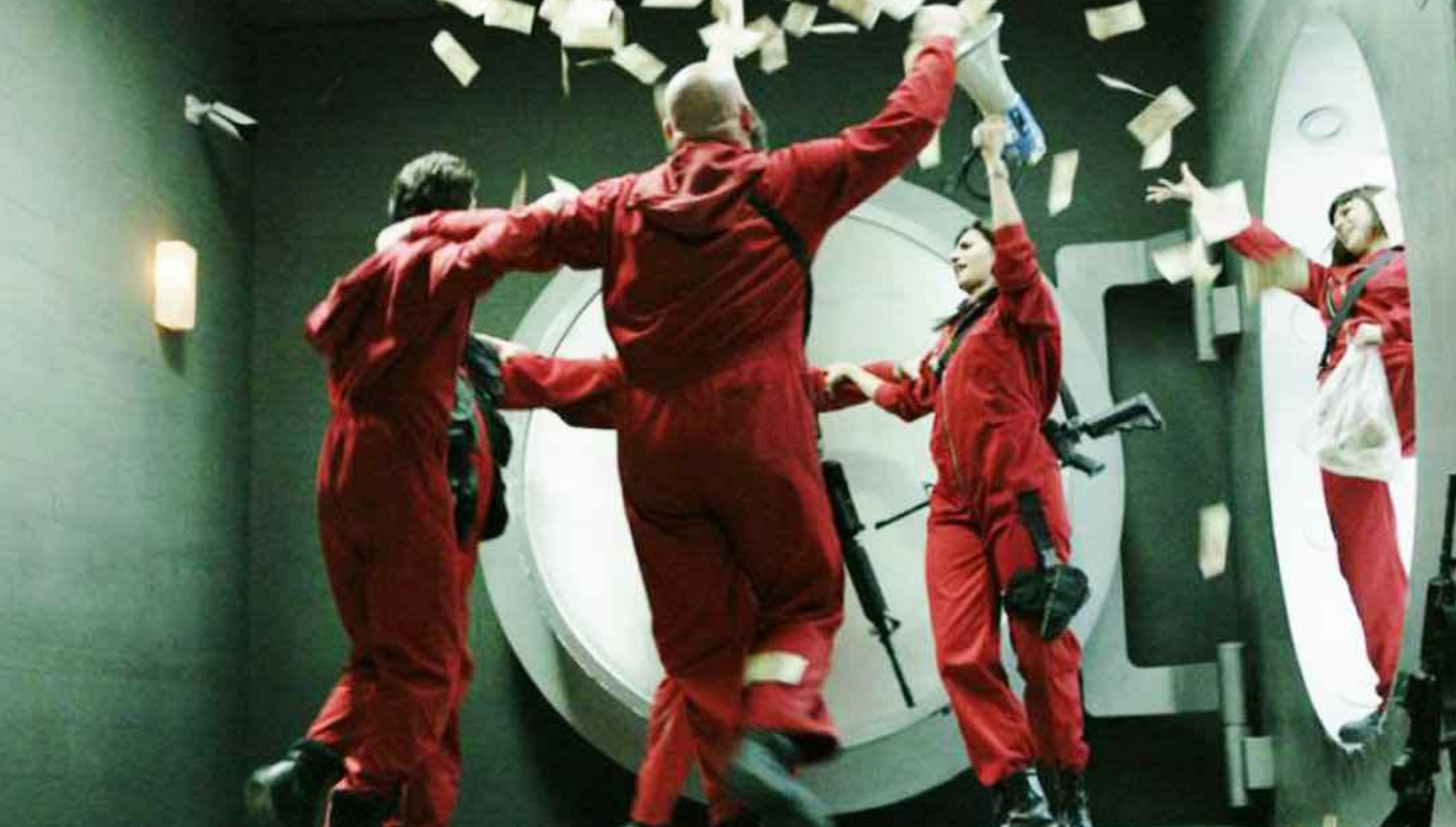 Article continues below advertisement
Here's why 'Money Heist' is ending and won't be back for Season 6.
Originally, Money Heist was not a Netflix series. Interestingly enough, the ratings for La Casa de Papel were horrible when it aired on Spanish TV. In December 2017, the television show was recut into 22 episodes and released on Netflix. Then a few months later, Part 2 was released. Even though Money Heist was initially envisioned to be a limited series, the show's success prompted Netflix to request that the creator Álex Pina figure out how to continue the show. And that's what he did.
Producers were given increased budgets to keep making more seasons, and fans were treated to far more of a story than what was originally expected. However creatively, the team decided that even though Money Heist was a total hit, Season 5 would serve as the last. So, the show wasn't canceled by Netflix but is ending because it's time to put the show to rest creatively. Volume 1 of La Casa de Papel Season 5 arrived on Netflix back on Sept. 3, and the second half will drop on Dec. 3.
Article continues below advertisement
Alex says that this very brutal season offers closure to its viewers. In an interview with Esquire Middle East, he shared, "I believe that the fifth season is the most brutal from any other we have done. The anguish and anxiety of the viewers are also going to be at the limit in this last season. This also allows us to blow everything up into big pieces. It has been difficult for us to finish it like this but, it is rewarding that the series is getting proper closure with its best season so far."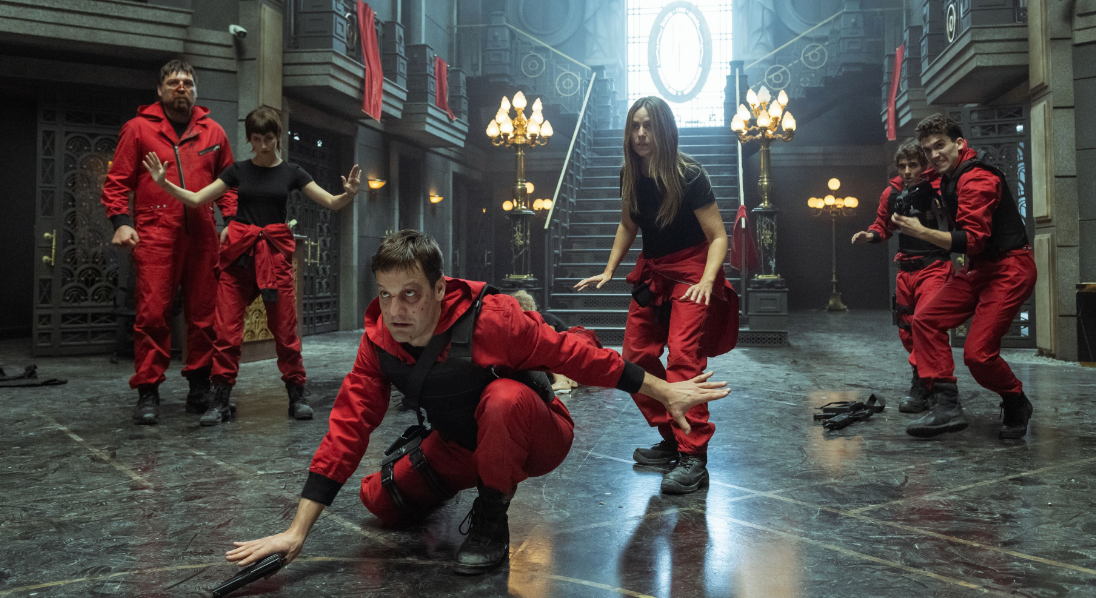 Article continues below advertisement
He also told the magazine that the team had to alter the original ending because it wasn't working. Alex revealed, "Usually what we know is the end. But in the case of the fifth part, what happened is, in the final chapters, we realized what we had designed didn't really work and we had to radically change the last chapter. We changed everything we had in mind about how the robbery ended because it was not working for us. It took 33 versions to do it." Wow! That's a lot of re-writes.
It will be exciting to see how it all unfolds before we have to bid farewell to Money Heist.
Money Heist is available to stream on Netflix now. Volume 2 of Season 5 drops on the streamer on Dec. 3, 2021.