Shiv and Tom's Marriage Is Crumbling on 'Succession' — a Breakdown of Their Relationship
The most recent Season 3 episodes of HBO's 'Succession' show a shifting dynamic in Shiv and Tom's relationship. Here's a breakdown of their crumbling courtship.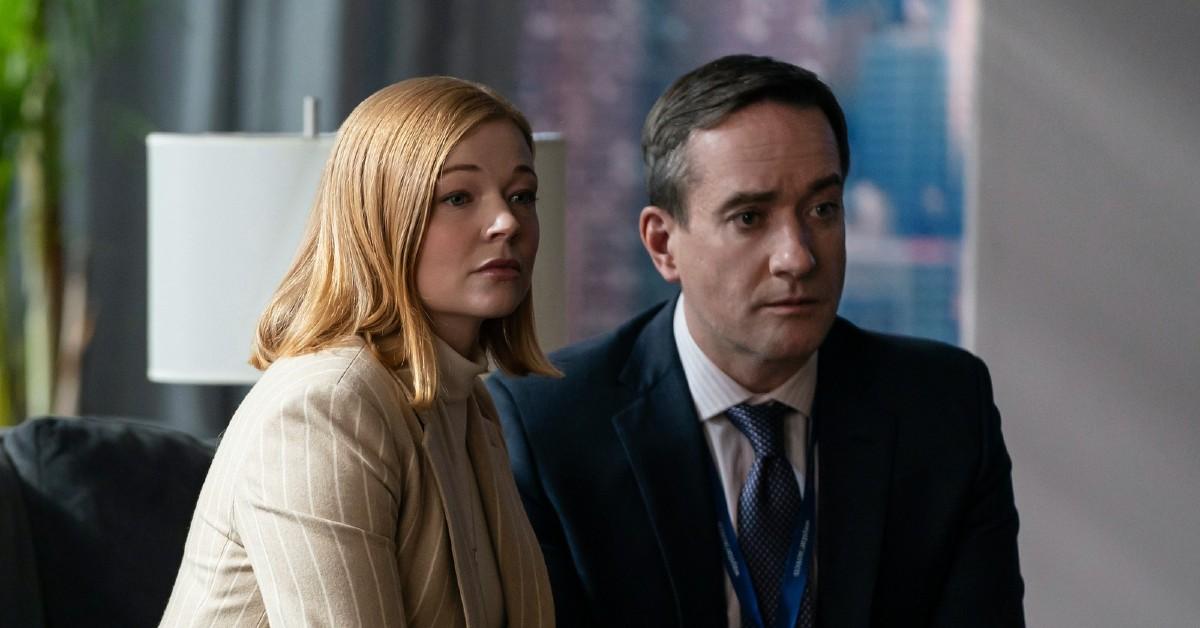 This article contains spoilers through Season 3, Episode 6 of Succession.
The courtship between Shiv Roy (Sarah Snook) and Tom Wambsgans (Matthew Macfadyen) has been a ritzy performative sham since Succession Season 1 — but perhaps it's not that simple. Though Tom doesn't exactly boast a rags-to-riches story, his desire to become a Roy and weasel his way into Waystar Royco's team of higher-ups was obvious, and it was fulfilled.
Article continues below advertisement
As for Logan Roy's (Brian Cox) only daughter, Shiv, she craved Tom's unconditional support, as she adored the knowledge that he'd lick the bottom of her luxury shoes if she asked him to. Shiv always treated Tom like a dog, like her measly pet. The egocentric Waystar Royco baby never saw Tom as her equal.
This came to the forefront when Shiv cheated on her goofy fiancé with former lover Nate Sofrelli (Ashley Zukerman). "I've had a little number," she told Tom on their Season 1 wedding night. She proceeded to introduce the concept of an open marriage. "In terms of the relationship, I'm just wondering if there's an opportunity for something different from the whole box set death march."
Article continues below advertisement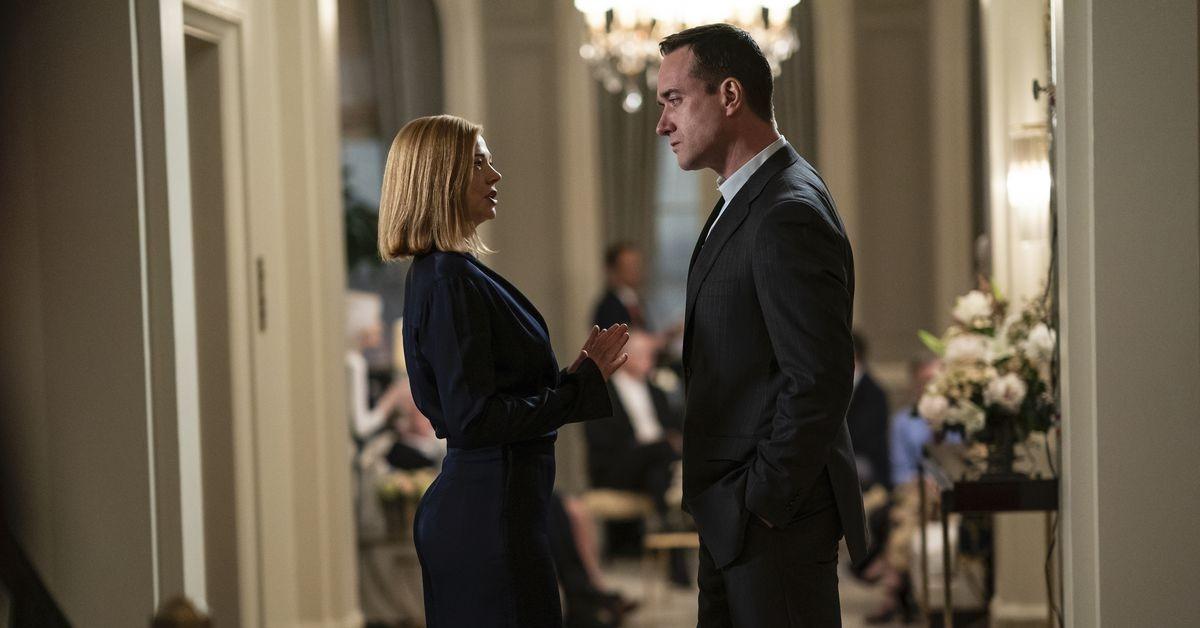 An emotionally exhausted Tom, nuts entirely deflated, felt he had no other choice but to sit there and agree, as they officially tied the knot just a few hours prior. Not only that, but Tom truly loves Shiv. It's more so Shiv's love for Tom that remains questionable.
In both Seasons 2 and 3, we see Tom's previously unwavering loyalty to Shiv shift. He wants a spouse who will be there for the long haul, and Shiv Roy might not rise to the occasion.
Article continues below advertisement
Will Shiv be there for Tom if he goes to prison on 'Successon'?
As the former head of Waystar Royco's amusement park and cruise division, Tom appears to hold much of the responsibility for the now-public sex and murder scandal coverup in the company's cruise ship division. Because Tom realizes the weight of his title, he offers himself up as a sacrifice (we all know Kendall did not prove useful as the "blood sacrifice"). When the investigation into Waystar Royco is completed, Tom's fate will be revealed. His fate will likely include handcuffs.
A frantic Tom can't stop himself from doomscrolling through prison blogs, reading all about toilet wine and bland, rubbery food (he's currently "training" for prison food by eating at Denny's). Tom's consuming fear of the unknown, both in terms of prison life and his wife's dedication to him, is slowly but surely breaking him. In a cringe-inducing Season 3 scene, Tom attempts to passionately impregnate (aka trap) his wife, therefore linking her to his life forever.
Article continues below advertisement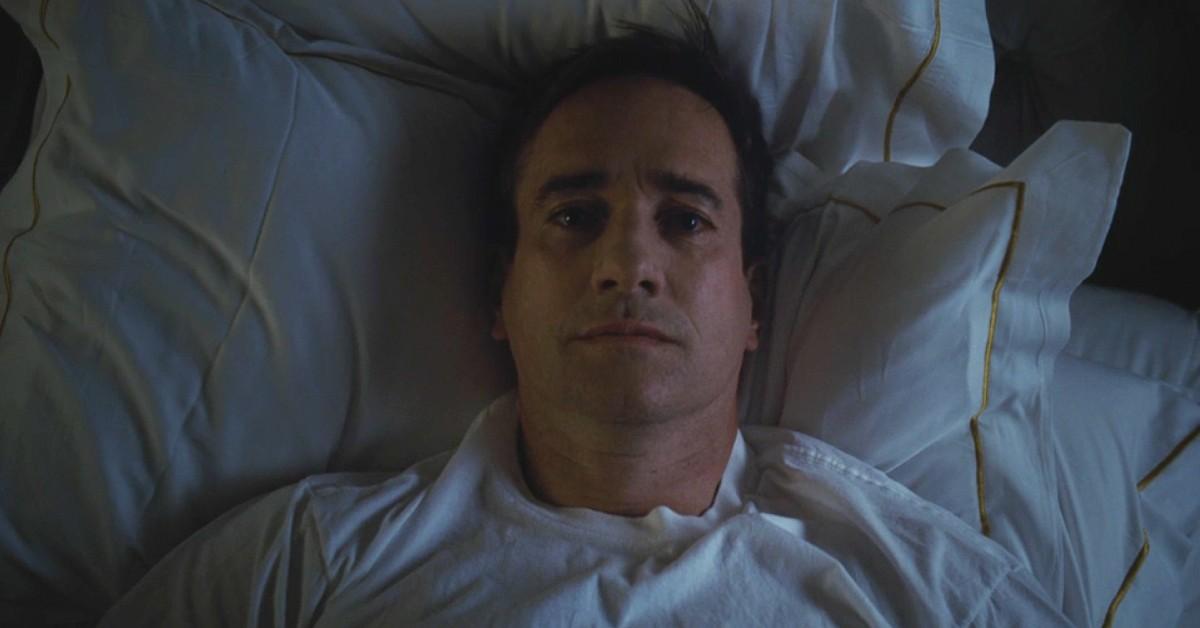 It's a pathetic scene, one that unearths Tom's inner spiraling. "I've got like six more ovulation windows until all sex is prison sex," Tom says, revealing that he's been tracking Shiv's period.
Article continues below advertisement
In Season 3, Episode 6, Tom, for the millionth time, vents to Shiv about his prison worries. He nervously relays his newfound prison knowledge as she mindlessly scrolls on her iPad. Selfishly, Shiv can only take so much. "Tom! I don't get why you keep wanting to talk about it," she exclaims. Tom sarcastically responds, saying, "Does the topic of my imminent imprisonment bore you?"
In what seems to be a rare sympathetic moment on Shiv's part, she tries to soothe him and make love to him. But he rejects her, as it's not worth it. Nothing is worth it. Tom's lost all hope. "You're still on contraception. It's just like throwing so much cake batter at a brick wall."
Article continues below advertisement
Because Kendall (Jeremy Strong) is the human equivalent of the crusts you wipe from your eyes every morning, he attempts to manipulate a vulnerable Tom into joining Team Kendall. That would entail Tom betraying Logan, his father-in-law, and Shiv, his wife. Kendall schmoozes Tom, promising he'll find a way for him to escape a prison sentence.
"You think she'll still be there? Waiting for you after prison?" Kendall asks, stirring the pot. This is the first time Tom hears the disquieting question out loud, and it spooks him. It's not clear if Shiv will, for once, prove to be a good, loyal wife.
New episodes of Succession air Sundays at 9 p.m. EST on HBO and HBO Max.