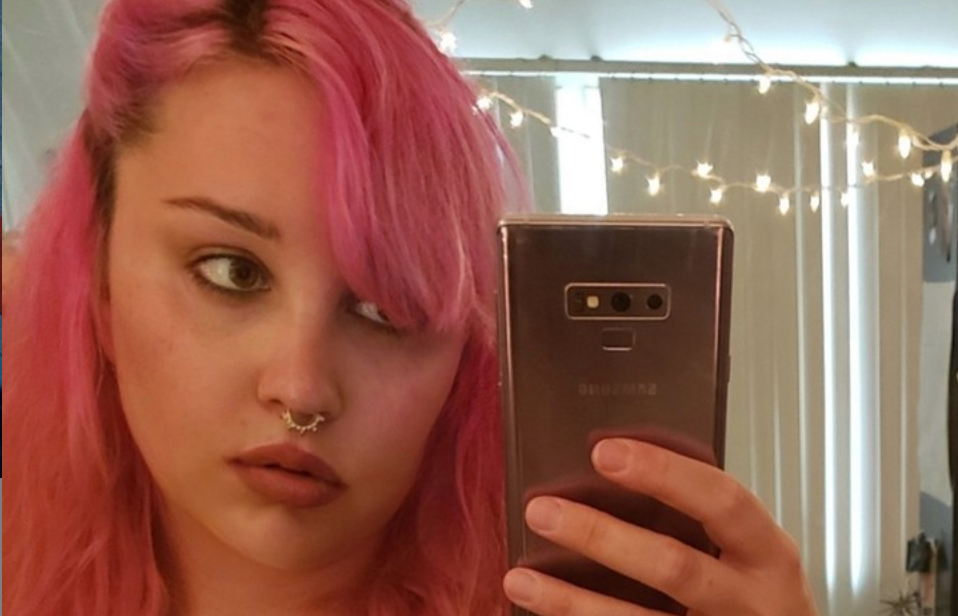 Amanda Bynes Debuts Another Face Tattoo on Instagram
Amanda Bynes debuts another face tattoo on Instagram. The former child star shows off her new ink and reveals that she is working on a clothing line.
Former child star Amanda Bynes has been trying to keep it very low lately, living at her parents' house while putting her life together post-rehab. But while taking some time for herself, she shocked fans when she shared a rare selfie on her new Instagram account — debuting some face ink.
And, deciding that one tattoo on her face wasn't enough, the former Nickelodeon star added a tat on her forehead.
Article continues below advertisement
Check out Amanda Bynes' face tattoos.
On Dec. 30, the former child star posted a picture of her a slightly-lopsided heart tattooed on her cheek, which she captioned with an alien emoji. Amanda seemingly added to her tattoo collection and added a second heart above her eyebrow. She posed alongside her fiance Paul Michael and did not caption the photo.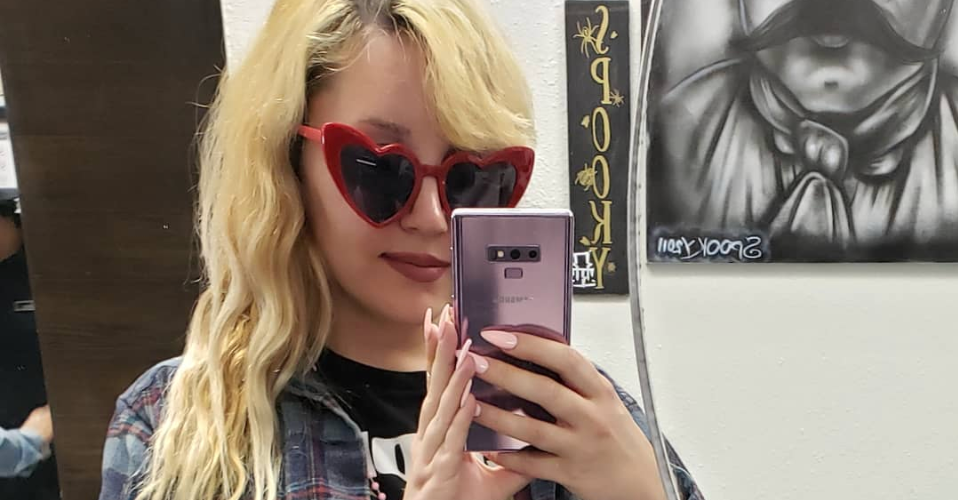 Article continues below advertisement
In a video posted to her account on Feb. 19, viewers can clearly see the two seemingly permanent hearts on her face. Though she did not speak about her new tattoo additions, she thanked her fans for their continuous support and revealed that she is working on her own clothing line that she is hoping will be out online in the "near future."
Article continues below advertisement
Amanda has had at least two other tattoos.
This is the second tattoo that Amanda has debuted during her sober days. Previously, Amanda showed off an angel wings tattoo on her forearm and also a tat that is Hebrew writing. After she checked out of rehab the first time in 2014, it appeared that she had begun the removal process for the angel wings tattoo, stepping out with the tattoo mostly faded.
It's unclear if she decided to keep her Hebrew tattoo after rehab, or if that one has been removed. In another photo shared on Instagram, an indiscernible tattoo is visible on the side of her right calf.
Article continues below advertisement
Amanda recently checked herself out of a sober-living facility.
She initially went to rehab in 2013, after starting a fire in a stranger's driveway and being placed on a psychiatric hold after the incident. She was released from rehab in 2014 and diagnosed with schizophrenia.
After her release from rehab, Amanda attended the California Fashion Institute of Design and Merchandising, where she graduated with an associate's degree and then was on track to receive her bachelor's.
Article continues below advertisement
At the beginning of 2019, though, Amanda checked herself into a mental health facility for a stress-related relapse, where she reportedly received drug addiction treatment as well, though claimed she was still sober.
"Those days of experimenting [with substances] are long over," she told Paper at the time. "I'm not sad about it and I don't miss it because I really feel ashamed of how those substances made me act. When I was off of them, I was completely back to normal and immediately realized what I had done — it was like an alien had literally invaded my body. That is such a strange feeling."
She checked herself out of the sober living facility in mid-December and has been living with her parents since.