Amanda Ensing Is Facing Some Major Backlash for Her Problematic Tweets
Beauty influencer Amanda Ensing has been called out on Twitter. Here's what's going on and with Amanda Ensing drama and why she's in hot water.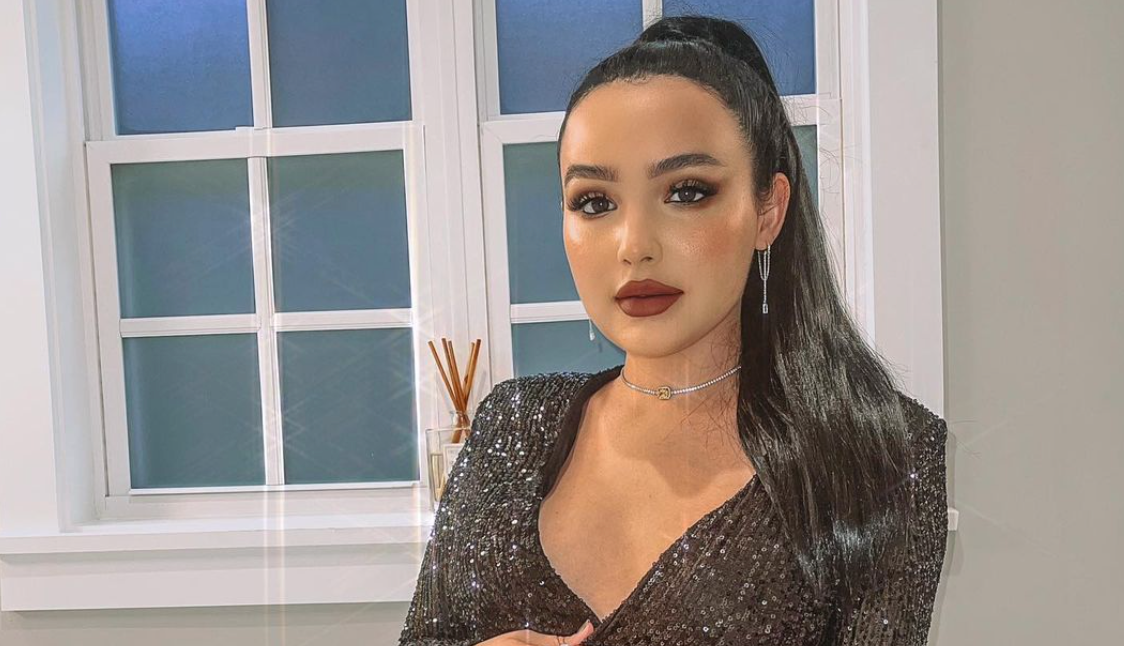 A group of beauty influencers have taken to Twitter to express their outrage, and this time, it's not about Jeffree Star. Social media star Amanda Ensing has incited the wrath of influencers like Jackie Aina and Gabriel Zamora who are calling out Amanda for her tweets after the events at the Capitol on Jan. 6. Keep reading to learn more about the drama.
Article continues below advertisement
The Amanda Ensing drama, explained.
On Jan. 6, during the pro-Trump riot at the U.S. Capitol, Amanda sent out a slew of tweets that came across as cringe-y at best, and at worse, offensive and incredibly misinformed. "There's not enough popcorn in the world for what's about to happen," Amanda tweeted, in reference to the growing mob at the Capitol.
Other beauty influencers were quick to call her out. "This is entertainment to you? I'm embarrassed for you," Gabriel Zamora replied.
Article continues below advertisement
Then, Amanda sent out another tweet that was even more polarizing and questionable in its messaging. "The left: I hate it here. America is embarrassing. Only we can riot & loot. Defund the police. Just do what the government tells you & don't ask questions. The right: Let's fight for freedom. We love the USA. Defend the Constitution. We support our Military & Law enforcement," she tweeted.
Article continues below advertisement
Jackie Aina quickly responded, simply writing, "Defund Amanda Ensing," and then cheekily added "*esther," in reference to Amanda comparing herself to Esther from the Bible (Esther was the Jewish queen of Persian king Ahasuerus). Amanda responded, saying, "If you're going to call me Esther, capitalize the E. Don't you have a Bible verse in your YouTube description bar?"
Article continues below advertisement
Jackie replied to this in a longer thread, which recalls a point in time when Amanda accused Jackie of getting more deals because of her ethnicity. (This was seemingly before Amanda darkened her skin via tanning and marketed herself as "mixed," but we'll get to that in a second.)
"how would you know this, you been taking notes huh?" Jackie wrote. "because I specifically remember you to my face telling me on a brand trip how you weren't making money anymore because you were too white for brands and 'girls like me' were getting all the deals. your rebrand makes sense now."
Article continues below advertisement
Article continues below advertisement
Alissa Ashley joined in on the conversation and wrote, "Yup, that's when she decided to suddenly become a mixed chick overnight."
Article continues below advertisement
But wait, there's even more, because the drama never fully stops. Earlier on Jan. 6, Amanda tweeted, "Still think Biden won? #MAGA," and shared a photo of people gathering at the Capitol. Beauty influencer, Shayla, responded, "People showing up at the capitol doesn't mean he won, just like you curling your hair and tanning your skin doesn't mean you're 'MiXeD.'"
Article continues below advertisement
Article continues below advertisement
The Amanda Ensing "Mixed Chick" drama, explained.
While influencers and fans were disappointed by Amanda's political viewpoints, people also called out the fact that Amanda had only recently started to identify as mixed race. While Amanda is half Puerto Rican, some have pointed out that Amanda only started to darken her skin and show off her curly dark hair after she became more successful.
Her switch to calling herself a "mixed chick" on her Instagram bio seemingly came after she told Jackie Aina that BIPOC influencers get more deals than white influencers.
Twitter user @tokyyobarbie explained that what Amanda was doing is called Blackfishing (a type of racist behavior where a person tries to appear Black or mixed race as a "trend" — it's ultimately a form of cultural appropriation).
Article continues below advertisement
And yes, someone who is Latina can participate in Blackfishing, because she is a white Latina, @tokyyobarbie explained: "Latina is not a race, there's no way a Latina should "look" because they can be black, white, indigenous, or Asian. Though she is half, she's a WHITE Latina. Darkening her skin, getting lip fillers, and getting voluminous curly extensions is obviously an attempt at blackfishing."
Article continues below advertisement
It's unclear if there will be any repercussions for Amanda's behavior, but brands like Fenty have already distanced themselves from the influencer due to her political stance.
Article continues below advertisement
After all of this, it does't seem like Amanda will be backing down any time soon.