Amazon Delivery Driver Asks Why Customers "Run Away From Her" When They See Her Approaching
In a TikTok video, an Amazon delivery driver calls out customers who run away from her as they see her approaching their house with their packages.
OK, time for a little interrogation. We I have it from a good source that some of you are running away from your Amazon drivers when you see them coming. And by good source, we literally mean an Amazon driver herself! Bri, a 23-year-old driver living in Florida took to TikTok to call you all out and ask why this is a thing, and honestly, we're curious too!
Let's watch her video.
Article continues below advertisement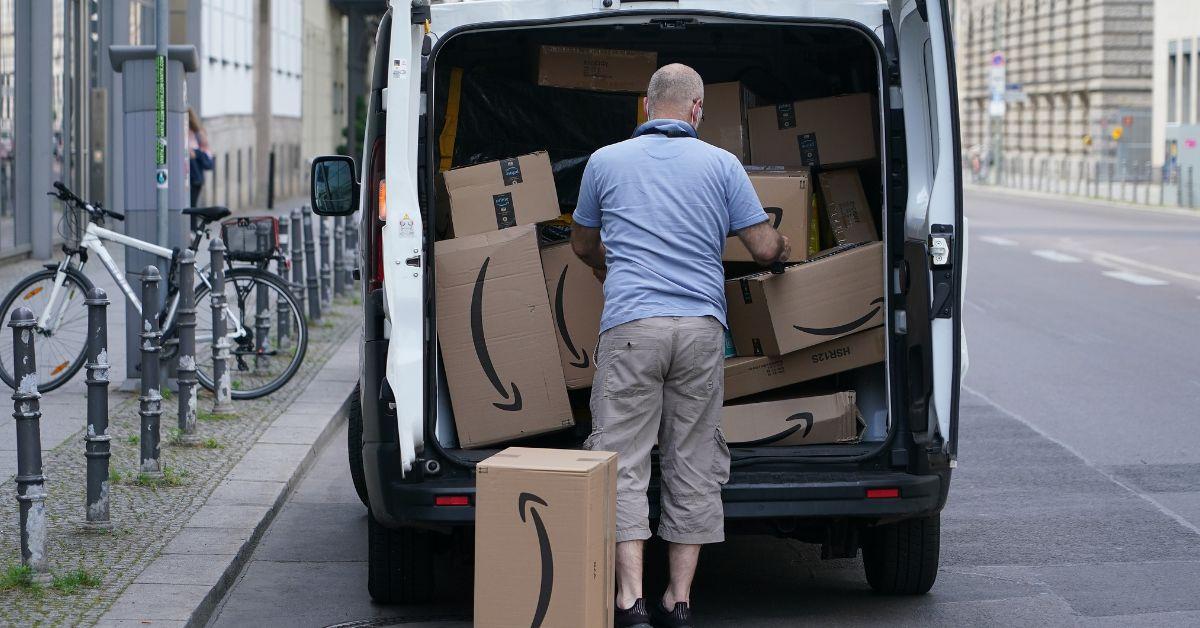 Amazon employee ask TikTok why customers are always running away from her.
"So I'm at work y'all and I just have a genuine question," Bri, whose TikTok username is @itsbribellaa, says as she films inside of an Amazon truck.
"Why is it that when y'all see us Amazon delivery drivers about to come deliver a package off to you guys — and you guys are outside of your house — you guys run inside with the quickness?" she asks.
Article continues below advertisement
"Like come get your f------ package," she continues.
"Why walk in your house or close your garage door when you see us Amazon delivery drivers coming to you guys. Like just take the package, it's not that hard. Are you afraid to say thank you? Like what is the real deal issue?" she poses as she ends her video.
Article continues below advertisement
Users shared an assortment of answers to her question in the comment section. "Because I'm an introvert [and] I don't do people," wrote one user.
Another user claimed that she thought she had to be out of the way so the driver could take a picture of the completed delivery. However, Bri confirmed that wasn't true.
Article continues below advertisement
Meanwhile, some users said they avoided their Amazon delivery drivers because they were trying to social distance themselves.
Article continues below advertisement
And/or trying to hide their packages from their partner. (Ha!)
Article continues below advertisement
Unfortunately, though, it seems Bri isn't the only worker who has experienced this. Users in similar delivery roles chimed into the conversation saying that they also had customer interactions like this.
Article continues below advertisement
So, what's the real answer? We're guessing it's a little bit of all of the above and then some.
Given that Bri has brought this to our attention, maybe we can all try being friendlier to the folks who trekked out all the way to our homes just to deliver something to us? We're sure the drivers would really appreciate it.