Amber Riley and Desean Black Have Called Off Their Engagement
Amber Riley, who played Mercedes Jones for six seasons on the Fox dramedy 'Glee,' spoke with Distractify in 2020 about her holiday song and her engagement.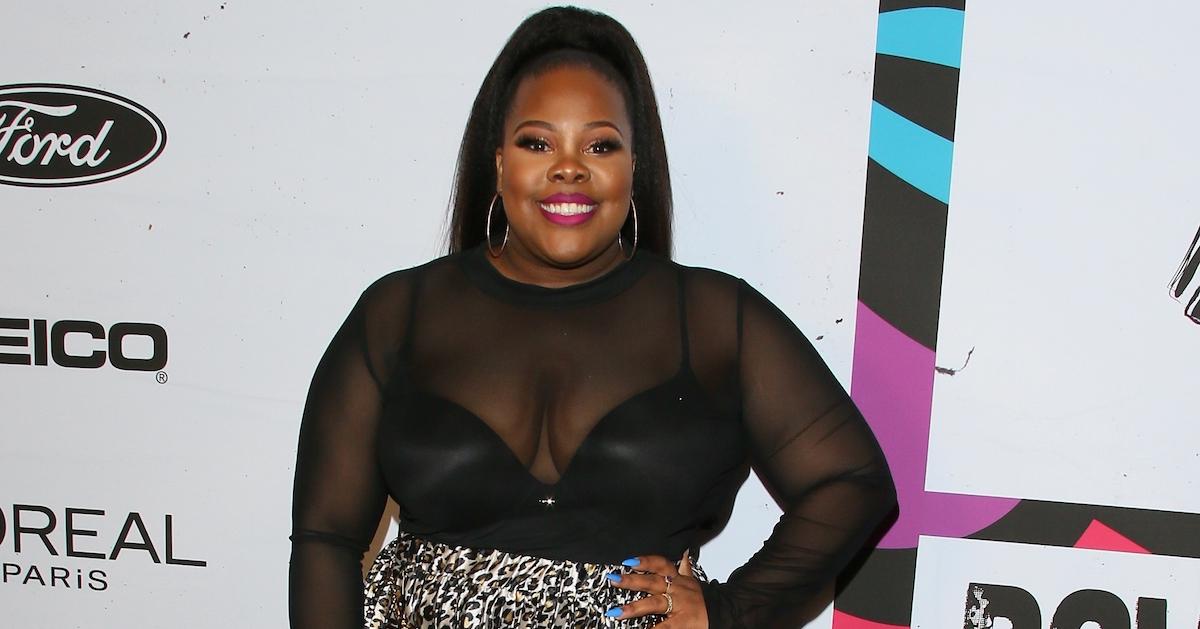 Update: Amber Riley and Desean Black have broken up and called off their engagement. A rep for the Glee alum confirmed the news of the split to E! News on April 11.
"They ask for privacy during this time," he rep shared to the outlet.
Long before Amber and Desean parted ways, the actress spoke with Distractify about her relationship, and her wedding plans.
Article continues below advertisement
When Amber Riley began playing Mercedes Jones on the Fox dramedy, Glee, in 2009, her voice amazed viewers. Her covers of songs like "Bust Your Windows," "Defying Gravity," and "Proud Mary" were some of the best ever featured on the show. But she began to truly tell her own stories through the music on her EP.
The singing/dancing/acting triple threat began performing her music under her last name, RILEY, to reintroduce her fans to who she really is. She put out her eponymous EP in October of 2020.
In addition to giving the world a deeply personal set of songs in 2020, Amber got engaged.
The powerhouse performer spoke exclusively with Distractify in late 2020 about her partnership with Straight Talk Wireless, her engagement, and what she was gifting herself. Plus, she also shared how she and several other Glee actors were honoring their late co-star, Naya Rivera, during the first Christmas after her tragic passing.
Article continues below advertisement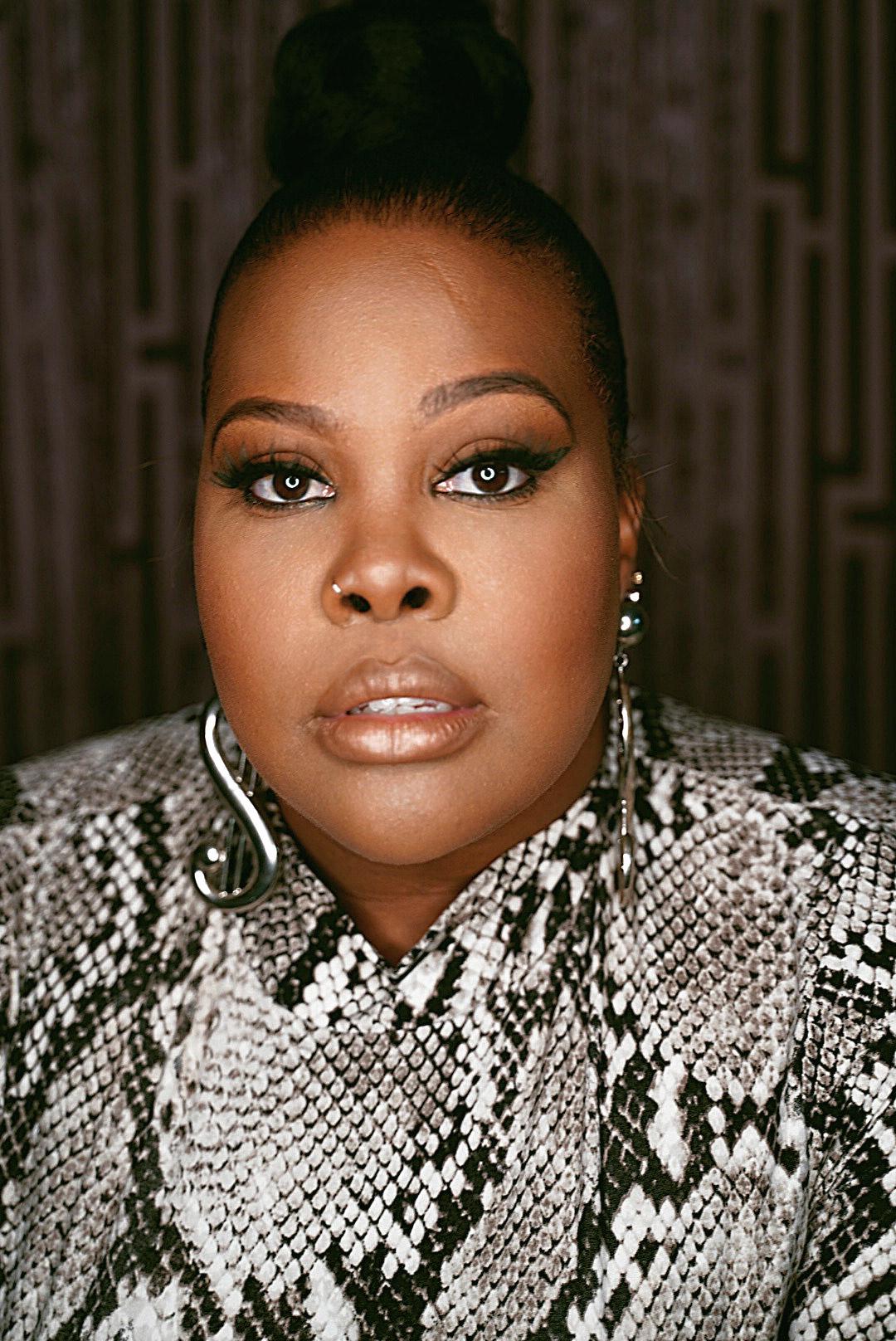 Amber Riley and Desean Black announced their engagement in November of 2020.
The performer embodied the message of her song "BGE" (Big Girl Energy") when she slid into Desean Black's DMs back in 2019. After asking the photographer how he was doing, Amber received a flirty message in response.
"Hey, beautiful. I'm doing great and you??" he replied.
The two soon embarked on a relationship, and they officially announced their engagement in November 2020.
Article continues below advertisement
Because 2020 redefined what a wedding looked like, Amber shared to Distractify that she was not making any definitive decisions about her plans.
"We've thrown out ideas, but nothing is concrete because nothing is concrete in this world," she explained. "We have no idea what the world is going to look like next year. But, I tell him all the time, 'I'll marry you in the backyard over Zoom, I don't really care.'"
Though the date and venue were less important to the songstress, there was one thing she wouldn't sacrifice on the day of her nuptials.
"I don't need the big wedding, but I do need the dress. I need the dress," she added. "That's the one thing that I'm not compromising on. As far as location or figuring all that out, I am determined not to be a stressful bride. I'm just not doing it."
Article continues below advertisement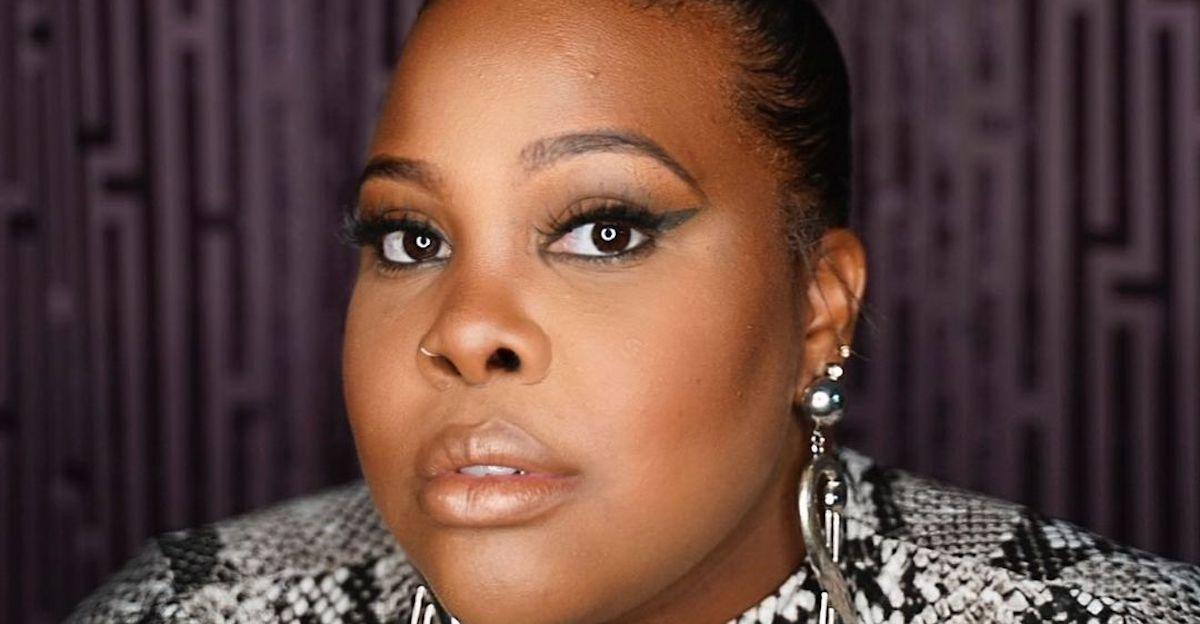 The "BGE" singer shared her holiday wish list.
To wrap up 2020, Amber gifted herself some peace of mind, courtesy of a new phone.
"I'm personally getting the Samsung Galaxy A21 for myself because I need a new phone," she said about the $99 holiday deal. "I need a work phone, and I need a personal phone."
Article continues below advertisement
Having another phone that's exclusively for professional purposes will help her differentiate between work time and personal time, she explained.
"I need to separate the two because now the phone has become a stressor," she added. "If I can turn one off at the end of the day, that has everything to do with work, and have another one that has nothing to do with work, that's stress relief off of my brain."
The triple threat also had a gift for her fans as well. In honor of her partnership with Straight Talk Wireless, Amber recorded "O, Shopping Spree," which is a take on the classic Christmas carol, "O, Christmas Tree."
"Singing that was so much fun," Amber shared about putting the song together. "The lyrics are funny, but at the same time it puts you in a good mood."
Article continues below advertisement
As the unique year came to a close, the DWTS winner reflected on the lessons she would be taking with her into the new year.
"Everything that I've learned from this year is that I'm more creative and more resilient than I thought that I was," she said. "I'm taking those same lessons into next year and applying them to whatever it is that I go after."
Article continues below advertisement
Amber and several 'Glee' cast members honored Naya Rivera's favorite charities as well.
Part of Amber's continuing resilience was the promise that she made, along with several other former Glee stars, to honor Naya Rivera's legacy. The actress, who played Santana Lopez on the show, tragically passed away in July of 2020.
While many fans knew Naya from her screen work, each year, she hosted a blowout Christmas party for her friends and family. She dubbed the event "Snixxmas."
Her one request for her attendees was that they bring a gift to donate to Toys for Tots.
To honor the first holiday season since Naya died, a few of her former co-stars created a GoFundMe page in her honor. The proceeds went toward Toys for Tots and her other favorite charity, the Alexandria House.
Amber discussed how the effort came to be.
Article continues below advertisement
"Kevin McHale, Jenna Ushkowitz, and Aristotle John, who were all on the show Glee together, had this idea to raise money in memory of Naya Rivera to her two favorite charities. She had a Christmas party every year called Snixxmas, and it was epic, to say the least. It was everything that Naya was — which was fabulous, big, loud, flamboyant, over-the-top — all the wonderful things about her," Amber said. "And caring and loving."
Amber added that Naya would often take her son, Josey Dorsey, to Alexandria House (which is a transition place to help women and children get into permanent housing) to volunteer.
"I'm just the messenger, this was all Kevin, Jenna, and Aristotle," The Wiz! Live star continued. "This is their brainchild, and this is our way to keep Naya's legacy alive, which we promised ourselves we would for her and for her son."
You can stream "O, Shopping Spree" here.