Amber Riley Reveals She's Engaged to Desean Black One Month After Going Public
In an Instagram post on Nov. 24, former 'Glee' actress Amber Riley revealed she's engaged! But who is her fiancé, Desean Black, and how did they meet?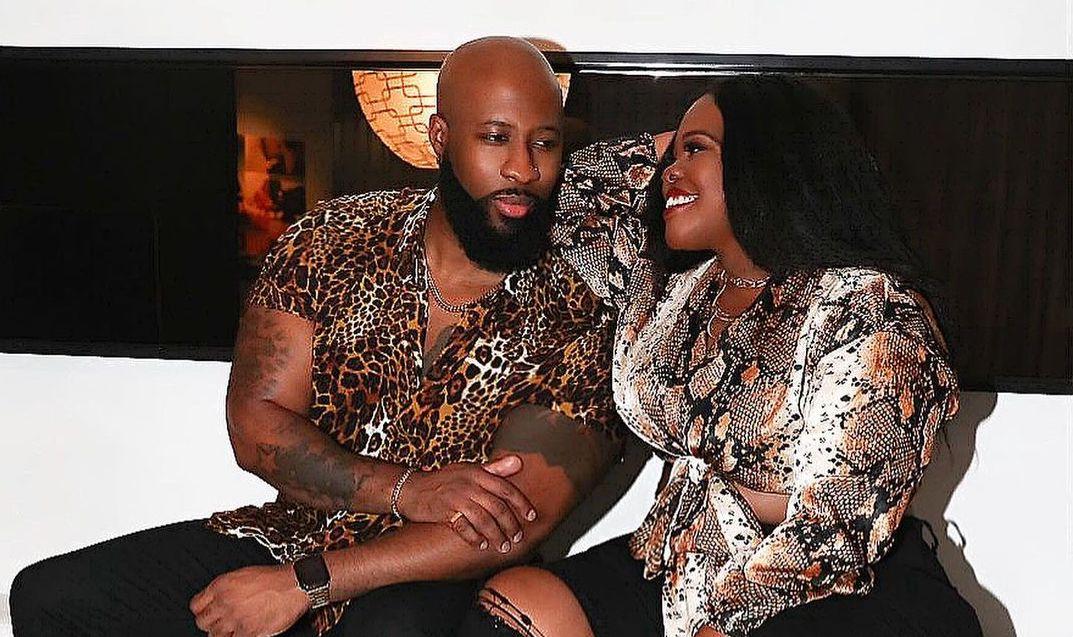 It's cuffing season, and former Glee star Amber Riley just revealed she's engaged!
The actress, who has been busy ever since the hit show aired its final episode, revealed in a post on Instagram that she and her boyfriend, Desean Black, have recently decided to tie the knot.
Desean, who describes himself as a "future doctor" and entrepreneur (according to his Instagram bio), only recently went public with their relationship. But who is Amber's fiancé, and how did the happy couple meet?
Article continues below advertisement
Amber Riley revealed on Instagram she and Desean Black were engaged.
In a post on Instagram, Amber shared the news of her engagement with her followers. It hadn't been long since she'd gone public with the fitness entrepreneur, but she revealed that it didn't take long for him to change her mind about marriage.
"There was a time when I thought I didn't want or deserve this kind of love," she wrote in her caption. "I'm looking at a man who changed my mind."
With the photo of the newly engaged couple, Amber included a video of her flirting with Desean and showing off the ring.
Article continues below advertisement
"My time by myself, loving on myself, getting comfortable with myself, prepared me for you, and prepared me for this," she continued. "I am so proud to say, I am the future Mrs. Black. I love you @deseanblack_official and I thank you for your patience, your friendship, and your partnership! 'What God has joined together, let no man separate.'"
Desean made a similar tribute to his fiancée on his account, posting the same photo and video.
"Fellas, when a woman looks at you like this, it's a clear indication that you're doing the right thing," he wrote. "Now, when she delivers unconditional love that you've never experienced, it's another clear indication that you've found the one. Only a fool would let someone as special as this slip away. So I did what any wise man would do and put a ring on it. I love you to pieces @msamberpriley, or should I say the future Mrs. Black."
Article continues below advertisement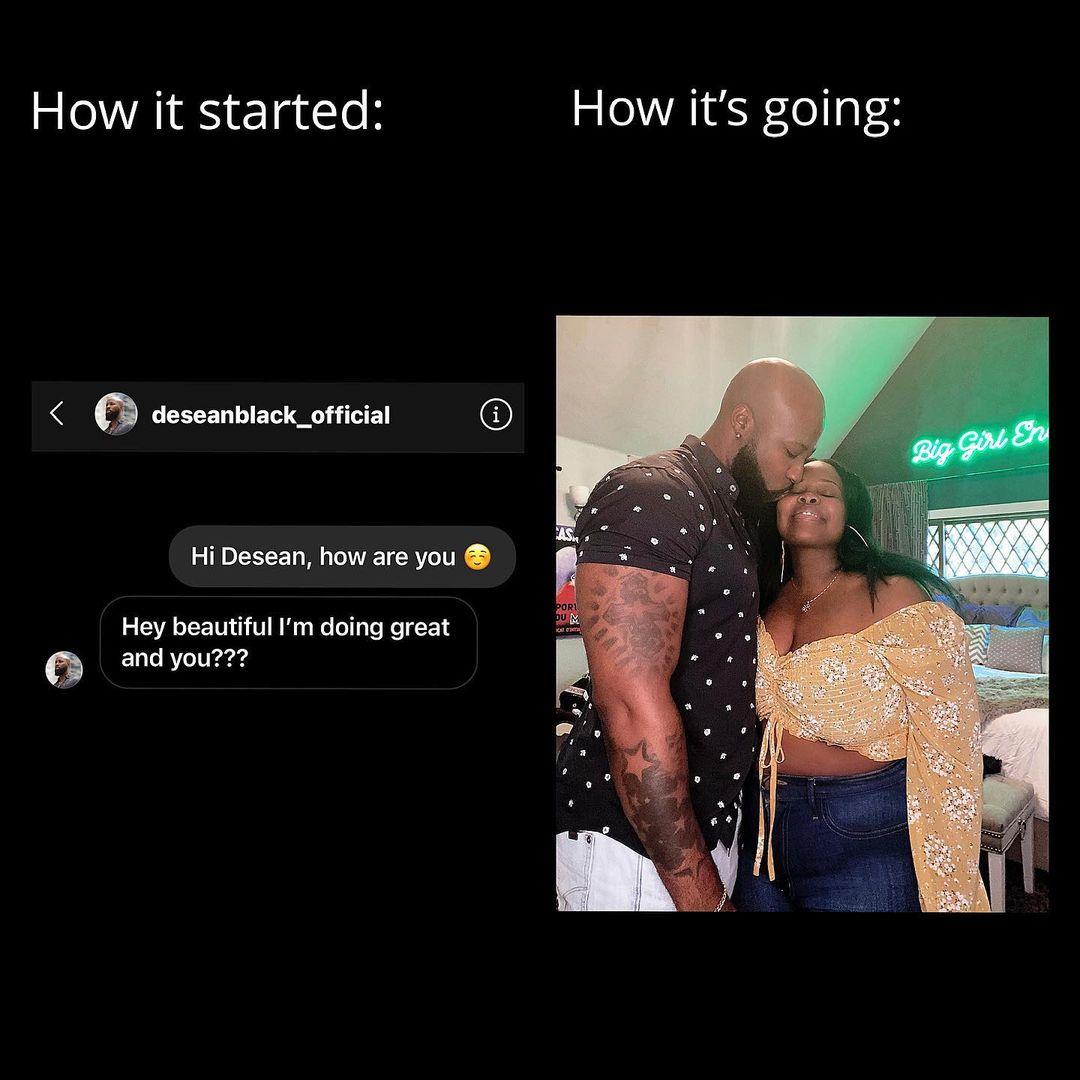 How did Desean and Amber meet?
Believe it or not, the couple met over Instagram DM! In a cheeky post on her feed, Amber participated in the "How it started vs. How it's going" trend, sharing the DM she sent Desean that sparked their relationship.
"Hey Desean, how are you?" Amber asked the model with a blushing smiley emoji.
"Hey beautiful I'm doing great and you?" he asked back, already flirting with the former Glee star.
This was the post Amber used to make her relationship with Desean official, filling in the "How it's going" part of the trend with a cute photo of the two together.
Amber made this post on Oct. 12, though it's unclear when exactly those first DMs were exchanged. Amber has never been one to post much about her love life online, so the fact that she shared any insight into her relationship at all means he's clearly the real deal for her.