Fans Are Convinced That Amber Rose and AE Have Reconciled Amid the Cheating Scandal
After Amber Rose announced to the world that her boyfriend, Alexander "AE" Edwards, cheated on her with 12 women, fans want to know if she cut ties.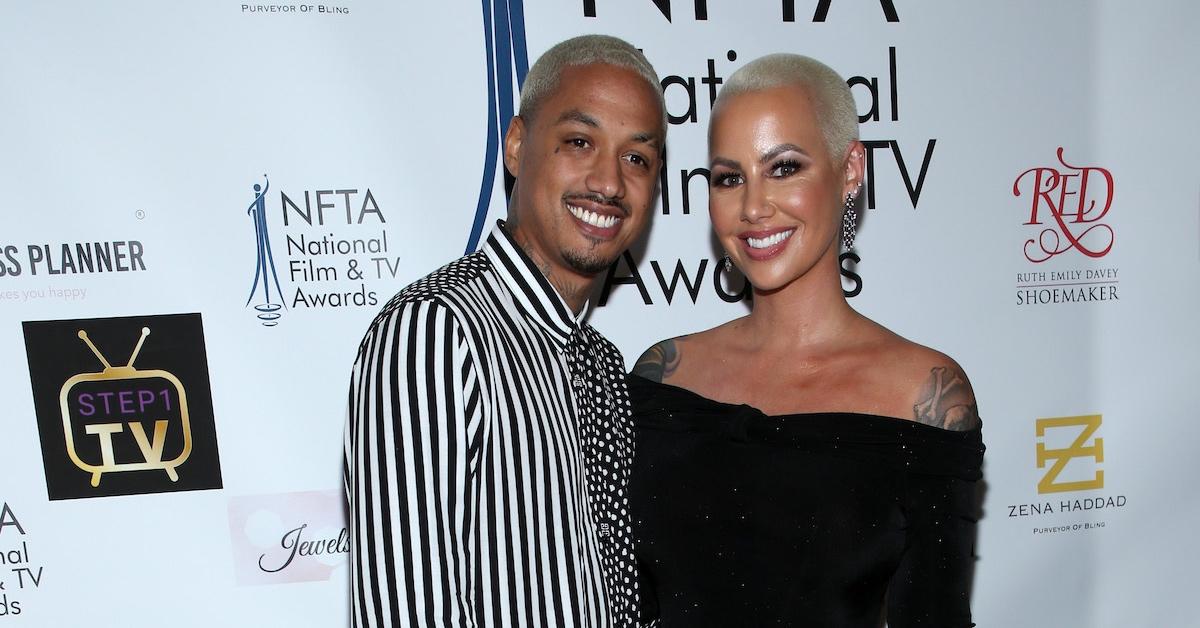 Hell hath no fury like a woman scorned! Navigating celebrity relationships comes with its share of challenges. From finding time to nurture your relationship, to keeping your business out of the gossip blogs, it's easier said than done. But, when your beau decides to step out on your relationship numerous times, all bets should be off. At first, fans thought Amber Rose gave a clear example of what to do when you're betrayed.
Article continues below advertisement
The entrepreneur shared publicly that her longtime boyfriend and baby daddy Alexander "AE" Edwards cheated on her with at least 12 women, and social media was set ablaze. Fans quickly gave their opinions about the matter and offered the star advice. However, after the pair were spotted together on a getaway, fans have one question in mind: Are Amber Rose and AE still dating? Get comfortable as we spill the tea.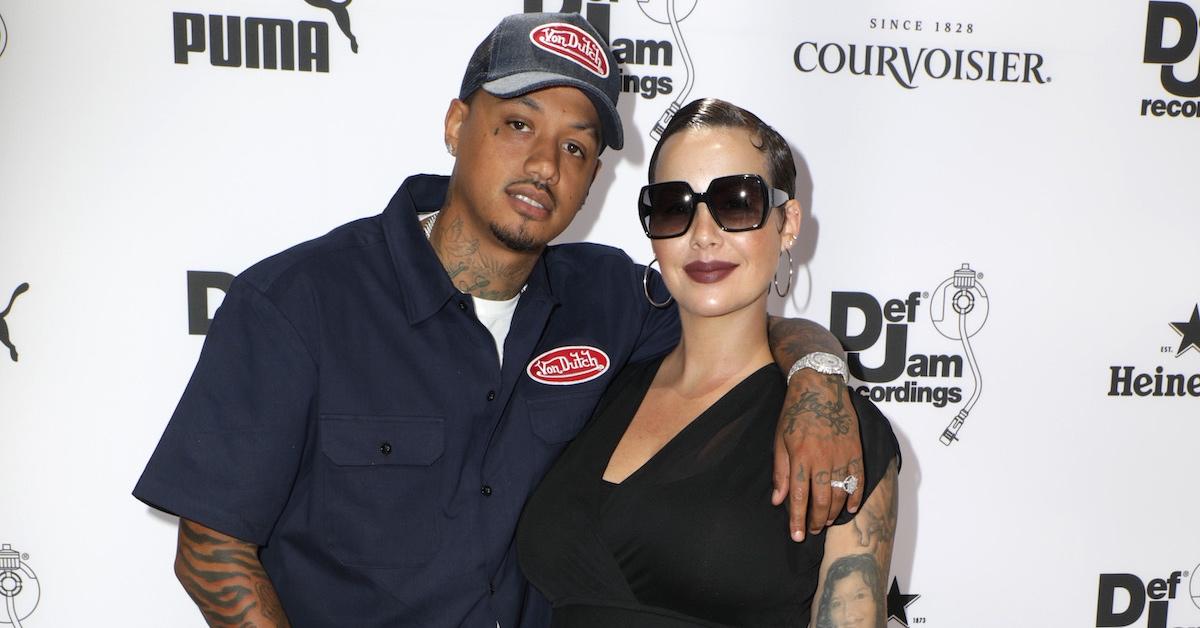 Article continues below advertisement
Fans believe that Amber Rose and AE may have reconciled despite the cheating rumors.
It's safe to say that social media users are disappointed with Amber Rose. On Dec. 17, 2021, The Shade Room posted a screenshot and video of Amber and her seemingly rekindled beau AE together. In the post, the pair can be seen posing with one another wearing sunglasses, while a video shows the couple enjoying themselves at a soiree.
With this new development, fans are convinced that Amber and AE are likely giving their relationship another shot — especially since the blog reports that the pair are currently on a getaway in Dubai.
"Some guys are master manipulators! Women like Amber are easily manipulated," one fan commented.
"Some women really allow men to continue hurt and take advantage of them, then look [for] pity afterwards," another fan commented.
Article continues below advertisement
Keep in mind, this is not the first time that the pair has triggered reconciliation rumors. On Dec. 4, 2021, the blog also posted photos of the pair and their son Slash on a shopping trip.
Article continues below advertisement
Even though the picture didn't give off any romantic vibes, it marked the first time that the pair was pictured with one another since the cheating scandal broke. Not to mention, Bossip shared that AE recently apologized to Amber for his philandering ways and has been begging for a reconciliation. The site also reports that AE took to Instagram stories to apologize.
Article continues below advertisement
"You're an amazing person and a wonderful mother to our boys," AE wrote on Instagram. "I'm sorry for the pain that I've caused you, my son Slash, and my stepson Sebastian. All I want is my family back, and I'm willing to do anything to make things right. Please forgive me."
Amber Rose revealed that AE cheated on her with at least 12 women.
On Aug. 18, 2021, Amber Rose decided to put her relationship troubles on full blast. The star took to Instagram to share that her longtime boyfriend, music exec AE, had cheated with at least 12 women. At the time, Amber said that she was done with the relationship.
Article continues below advertisement
It's one thing to cheat on your partner; it's a whole other thing to do so with multiple people. Amber shared the full details of the scandal, and fans were disgusted.
Article continues below advertisement
"I'm tired of getting cheated on and being embarrassed behind the scenes," she wrote on Instagram Stories, per widely circulated screen shots. "All 12 of y'all bums (The ones that I know of — there's probably more) can have him. Y'all very much knew he was in a relationship with a baby, and y'all decided to f--k him anyway."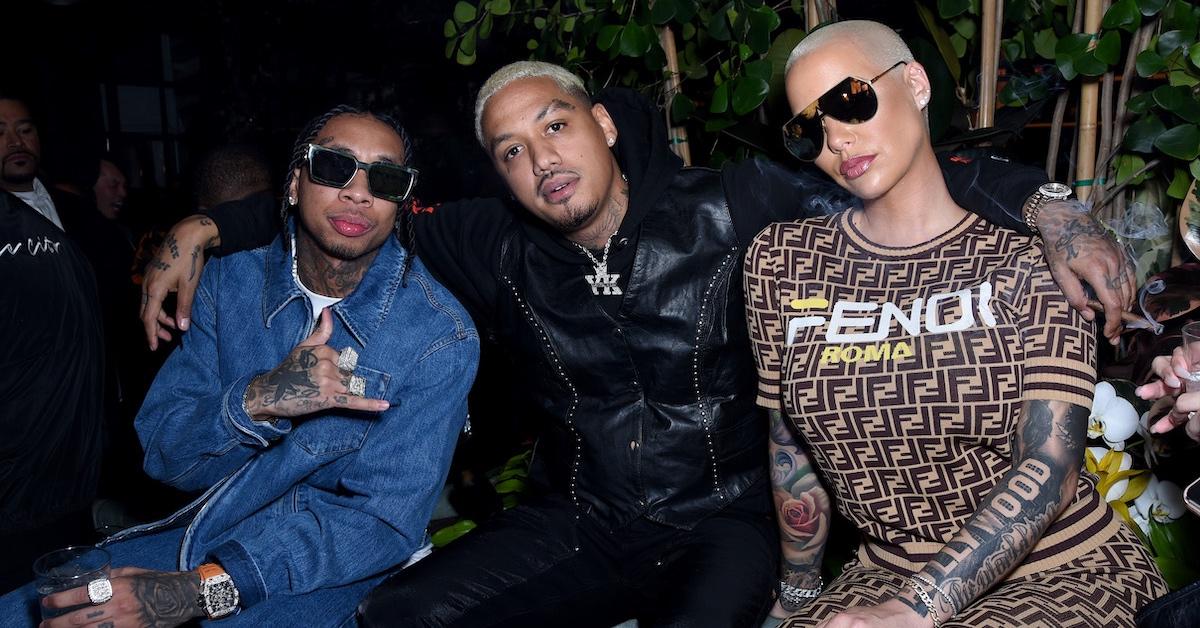 Article continues below advertisement
Amber went on to say that she saw the text messages that proved AE was unfaithful and that she didn't want to be the "only one fighting for [her] family anymore."
Despite being disrespected, Amber is staying mum about the women's identities, sharing that she has no intention of revealing their names "because [she's] not in the business of ruining lives."
She ended by saying, "As for him ... The lack of loyalty and the disrespect is ridiculous and I'm done."
Article continues below advertisement
Making matters worse, AE sat down for an interview with Big Von on his PST talk show to discuss the situation. And fans annihilated AE for his response to the scandal coming to light.
Article continues below advertisement
Not only was AE laughing about the situation, but he also had the audacity to say that he loves Amber.
"I got caught before, the s--t just continued adding up," AE says. "I love her though. That's like my best friend and the mother of my son."
Article continues below advertisement
Despite all the drama, Amber and AE being spotted together doesn't necessarily mean that they are an item once again. Since the pair shares 2-year-old Slash, they can simply be putting their differences aside to co-parent. Fans are hoping that Amber walks away from AE for good, but if you belive the news in the blogs, Amber may actually have given AE another chance.