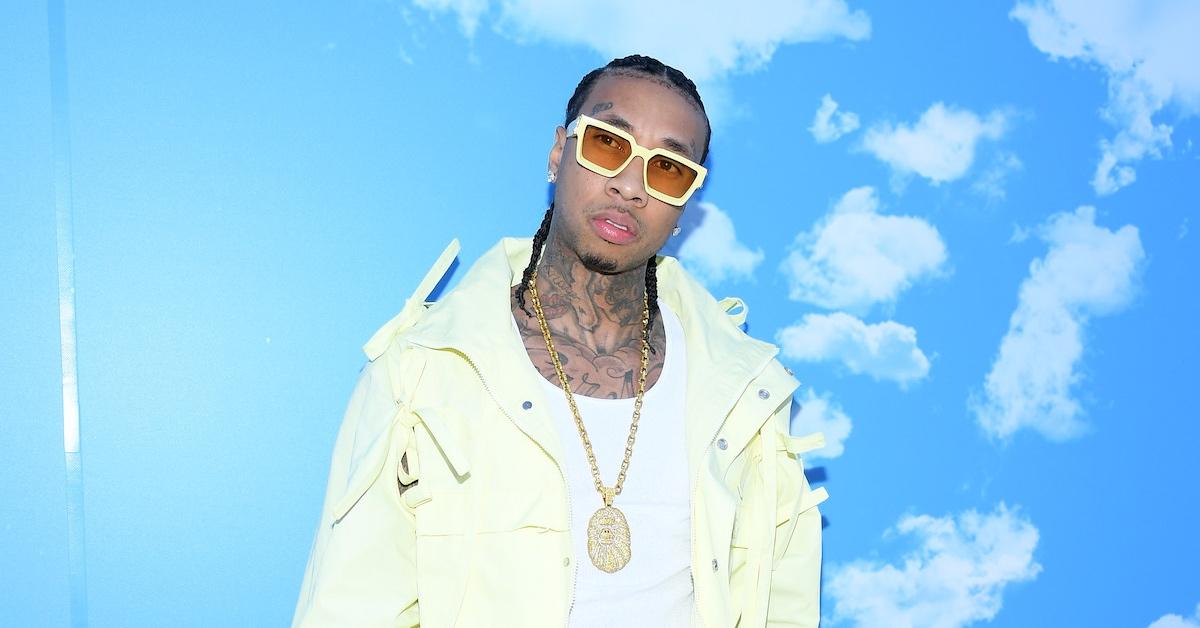 Tyga's Girlfriend, Camaryn Swanson, Has Accused the Rapper of Domestic Violence
By Tatayana Yomary

Oct. 13 2021, Updated 12:15 p.m. ET
There's no argument that being a celebrity puts you on an automatic couples watch. Romantic rumors are just another part of the lifestyle of the rich and famous, but sometimes, celebrities prefer to keep their relationships hush-hush. After all, there is no telling if a couple will actually go the distance.
Article continues below advertisement
Rapper Tyga is one celebrity who always finds his name attached to beautiful women. He dated Kylie Jenner and Jordan Craig, but since then, he's tried to keep his relationships out of the spotlight — until now. After news broke that the "Dip" MC was romancing Camaryn Swanson, fans were convinced that their union would last. But, with accusations of domestic violence coming to light, no one knows what to think. Here's what we know.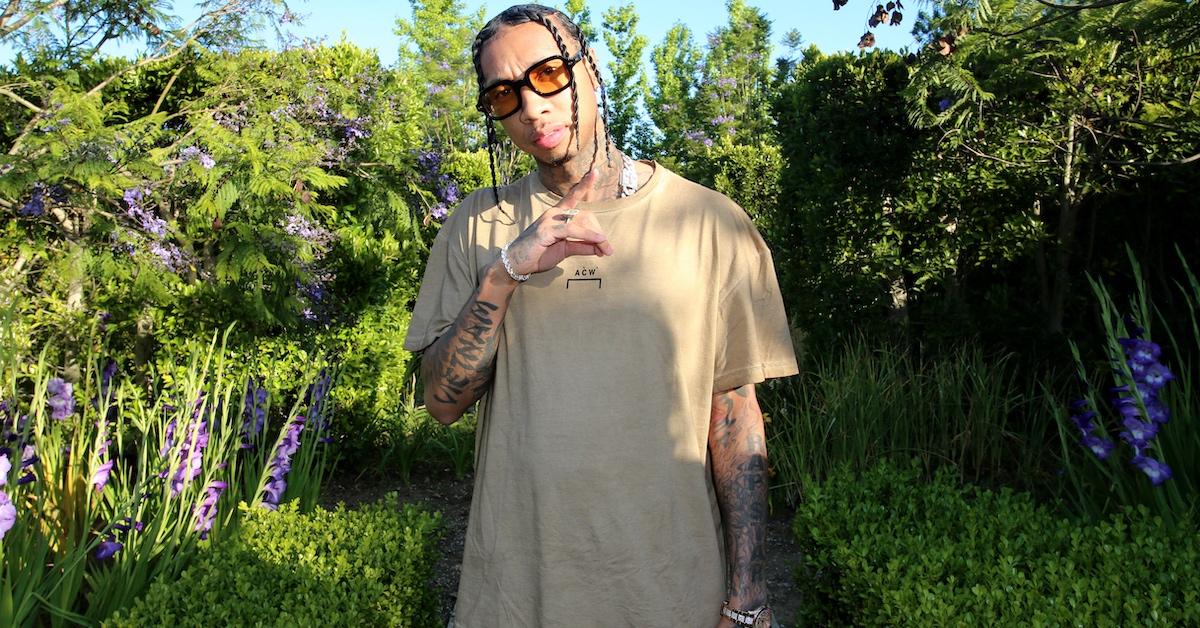 Article continues below advertisement
Camaryn Swanson has accused Tyga of domestic violence.
Sources, per TMZ, reveal that Camaryn and Tyga got into a physical altercation on Oct. 11, 2021. Camaryn reportedly showed up to Tyga's home at 3 a.m. appearing to be intoxicated and shouting at his doorstep. The rapper then let her in the home so they could talk.
However, Camaryn claims things escalated once she entered the home and alleged that Tyga became physical. After the argument, Camaryn's mother reportedly picked her up, which led to her calling the cops and reporting the incident. Law enforcement said that Camaryn had "visible marks" on her body, which led to them filing a domestic violence report.
Article continues below advertisement
In her Instagram Stories posts (captured by ItsOnSite) Camaryn showed the injuries she sustained in the alleged altercation with a video and a photo. On the video she wrote: "I'm so embarrassed and ashamed it had to get to this, but I have to stand up for myself."
On the photo, she addressed TMZ stating that she's been "emotionally, mentally, and physically abused."
Article continues below advertisement
Additionally, TMZ shares that Tyga decided to turn himself in and was arrested for felony domestic violence. The rapper was later released after posting $50,000 bail. There is no word yet on a court date.
Article continues below advertisement
Camaryn Swanson is a social media influencer and fashion designer.
After Tyga publicly moved on from dating Kylie, his relationship status was pretty much a mystery. While the "Freak" MC has been rumored to spend time with a variety of women, he has never really spoken up to address the gossip.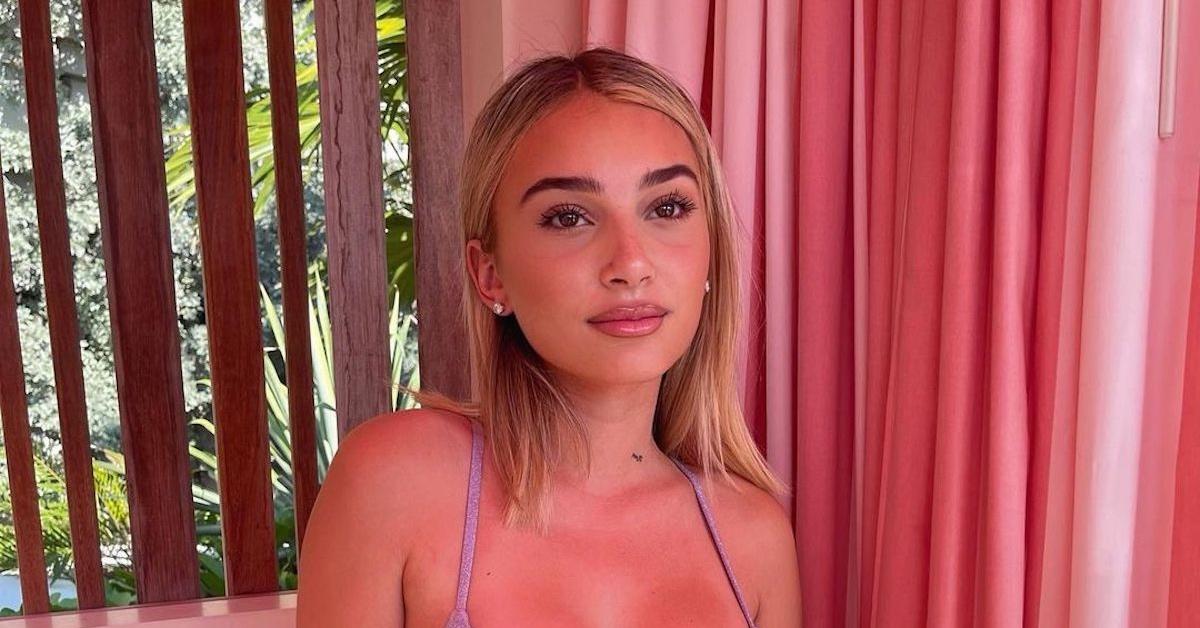 Article continues below advertisement
And while he has still technically remained mum on his relationship status, social media has been telling fans a different story these days.
A picture is worth a thousand words and it looks like the lyricist was completely smitten with Camaryn Swanson at one point. Fans got the hint that she and Tyga were an item when she posted a picture of them holding hands at Disneyland to her Instagram Stories.
Additionally, the 22-year-old also posted a series of photos on her Stories of Tyga and her on a private jet, along with frequent snaps of them indulging in PDA.
Many believe that she was using the rapper to further her social status, but Camaryn is a boss babe with a large following of her own.
Article continues below advertisement
Not only does the blonde bombshell work as a social media influencer, she also has a lifestyle and fashion company with her sister called Meaning of Mine, per the Rap-Up.
Aside from the rumors about Camaryn's motives with dating Tyga, it's safe to assume that the pair ended their relationship in light of the alleged domestic violence claims.
If you or someone you know is experiencing domestic violence, call the National Domestic Violence Hotline at 1-800-799-7233.