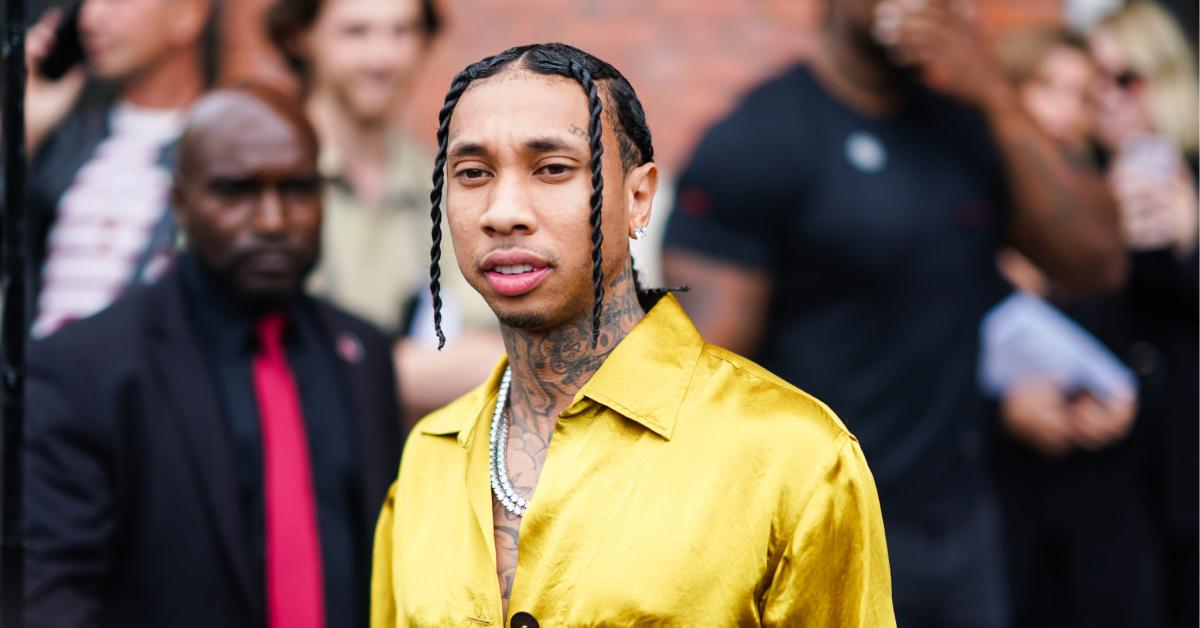 Tyga Has Mentioned Both of His Parents in His Music — Who Are They?
Many people know just how important parents' influence and involvement (or the lack thereof) can help shape their children's path in life. Fans of rapper Tyga (whose real name is Micheal Ray Stevenson) know that his parents have each influenced his music and life as a whole in major ways.
Article continues below advertisement
Tyga doesn't talk much about his parents, but we know from his social media posts that he is definitely close to his mom — he even has a tribute to her tattooed on his neck. Now that Tyga is raising his own child, it's safe to assume he has probably thought more than ever about his own parents and the impact they've had on his life.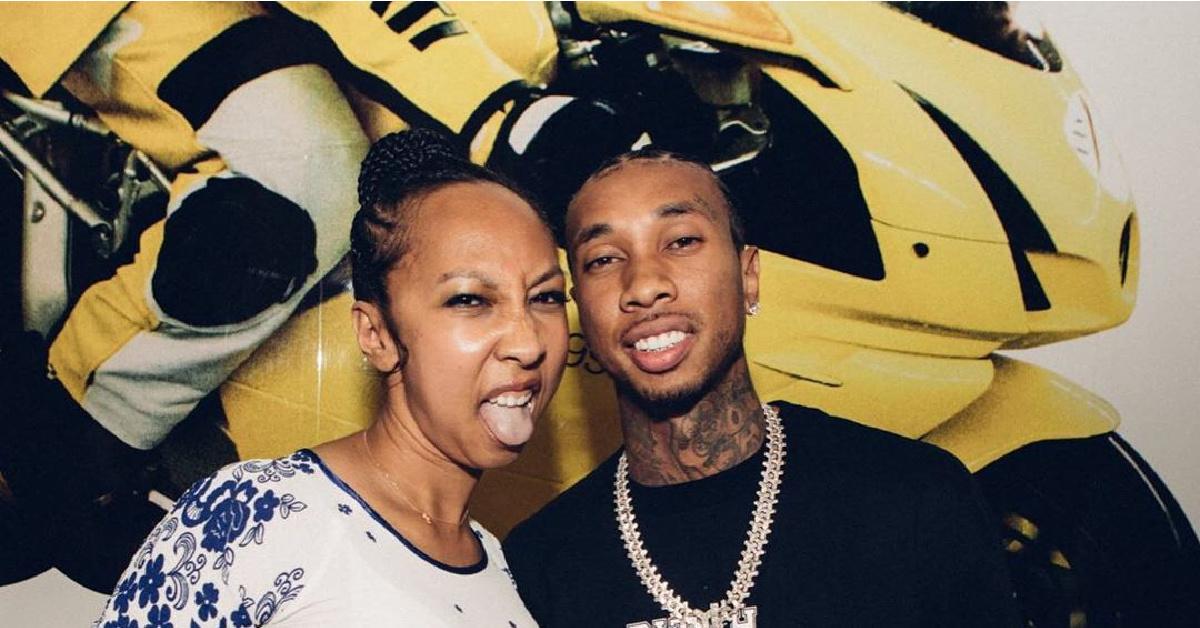 Article continues below advertisement
Tyga has mentioned both of his parents in his music.
Although Tyga doesn't appear to have spoken much about his parents in various interviews over the years, he has mentioned both of them in his music. His 2013 album "Hotel California" featured the track "Dad's Letter," in which he raps about how hard it was to grow up without his dad having much involvement in his life.
"Growin up all I wanted was a father figure / Me and mom alone every dinner / One day I hope you hear this, I pray you doin' better / This what it sound like if I sent my dad letters," Tyga says in the song. His father has been in prison for most of Tyga's life and is currently serving a life sentence. In fact, Tyga's father — whose name is Stevie J. Stevenson — didn't know his son had gone on to achieve widespread fame until recently.
Article continues below advertisement
In an episode of the podcast Uncuffed, which features stories of incarcerated individuals, Stevenson shared that he had lost touch with most of his six children. However, his daughter was able to track each of her half-siblings down and was surprised to find out that Tyga was one of them. Stevenson had no idea his son had become famous.
Article continues below advertisement
Tyga's mother, on the other hand, appears to be very involved in her son's life. Tyga has shared some pictures of the two of them together and also has a tattoo of her name — Pasionaye — on his neck.
Tyga didn't just mention his mom in one of his songs — he included an entire voicemail that she had left on his phone at the end of his track "Black Crowns" off the album "Careless World: Rise Of The Last King."
"Just wanted to call to let you know how proud I am of you, sweetie," his mom says in the recording.
"This album is amazing. I have never imagined that God would bless you so much as he is going to continue to bless you. [...] I am so, so honored to have a son as yourself. I could never have asked for more, you're just amazing." The message goes on, but you get the idea — Tyga's mom is clearly a big fan of her kid.