Kylie Jenner and Rumored Boyfriend, Fai Khadra, Went on a Romantic France Getaway
Does Kylie Jenner have a new boyfriend in 2020? It seems as though the beauty mogul may have taken the next step with Fai Khadra.
Although many of us desperately hoped that Kylie Jenner and Travis Scott had gotten back together at Stormi's infamous second birthday party, rumor had it that the beauty mogul had started dating a new man named Fai Khada summer 2020. And after the two embarked on a romantic getaway to France in August, it seemed as though the rumors were confirmed.
Article continues below advertisement
Are Kylie and her new boyfriend getting serious? The makeup mogul's dating life is still somewhat of a mystery, but it seems like things are going really well between them.
Article continues below advertisement
Rumors of Kylie Jenner's new boyfriend sparked after a photo of them went viral in July 2020.
Fans were seriously excited when rumors of her and Fai surfaced. It all started when a photo of her and a mystery man went viral, courtesy of Twitter user @lamborghiniboys. They posted the photo, along with the caption, "Kylie Jenner with her new rumoured boyfriend Bongumusa Mahlaba."
Apparently, though, the man in question wasn't actually named Bongumusa Mahlaba, according to Hit C. He actually goes by the name Fai Khadra, and it's unclear how he coined the name "Bongumusa Mahlaba" in the first place.
Fai and Kylie two never confirmed their relationship, but as of August 2020, they are vacationing in France together, which is the epitome of romance, if you ask us. Take at the gorgeous photos from Kylie's Insta, below.
Article continues below advertisement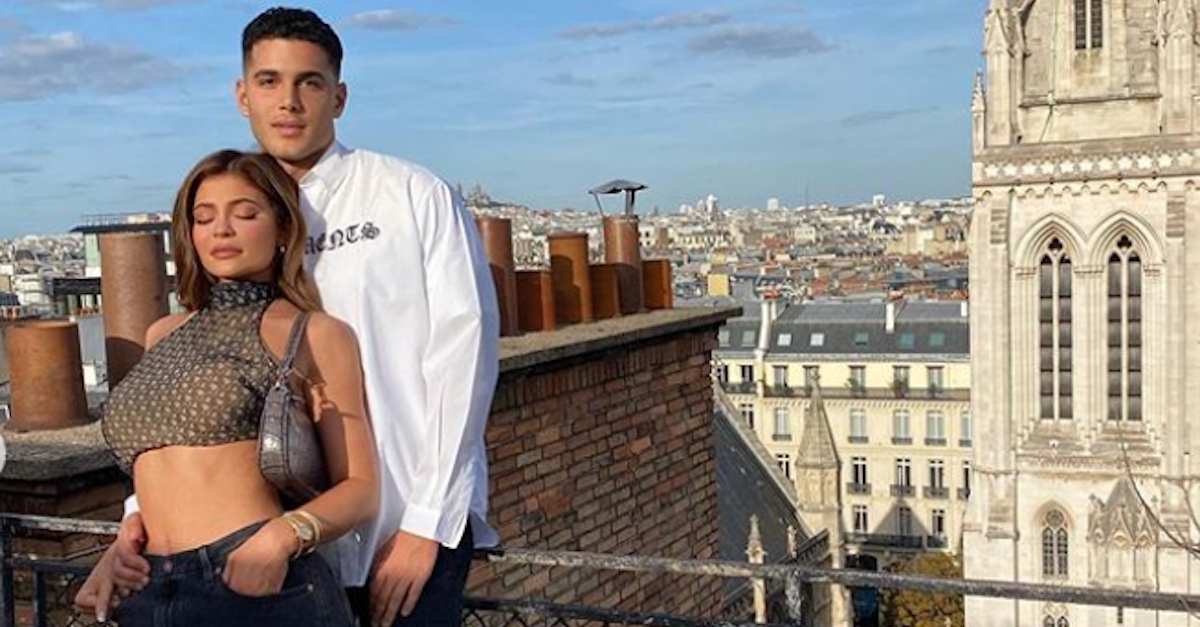 Who is Fai Khadra and how did he and Kylie Jenner meet?
Fai Khadra will undoubtedly mesh perfectly with the Kardashian-Jenner family, because according to The Courier Daily, he is a model and influencer. On Instagram, he goes by the name @yourboyfai, where he has 1.2 million followers and posts photos of himself modeling and traveling to exotic locations around the world.
Article continues below advertisement
Fai apparently dated the infamous Jordan Woods in February 2019, but they have since split. It seems as though he's known the Jenners for quite a while, as Kendall posted photos of the two of them together back in November 2019 with the joking caption, "everyone in favor of Fai and I starting a family say 'i.'"
Article continues below advertisement
Travis Scott didn't seem on board with Kylie's new relationship at first.
Seeing your ex with a new boo can be difficult and it seems as though Travis wasn't thrilled with the news. In response to the tweet, which alleged that she had a new boyfriend, the "SICKO MODE" singer responded in a seemingly snarky manner with a simple "LOL."
Fans were incredibly confused what this may have meant: was he debunking the fact they were dating? Or was Travis simply jealous? Check out Travis' seemingly salty response to these rumors below.
Article continues below advertisement
Our fingers were crossed for Kylie and Fai, and based on their latest vacay, it seems like they've taken their relationship to the next level. Between his undeniably good looks and an affinity for traveling, it seems like he could be the guy Kylie's always wanted. We're also sending all of our love to Travis — we'd be broken up about Kylie finding a new man, too.